Home Security Systems in Ormond Beach, FL
Ormond Beach, FL, is an upscale city located south of Jacksonville on the Atlantic coast. The crime rate, including the rate of home invasions, is fairly low in Ormond Beach. However, home security is still important to have the right tools to help protect your house from home invasions, natural disasters, and more.
SafeStreets offers a full lineup of cutting-edge products designed to help keep your Ormond Beach home safe. These products include home security, cameras, fire and life safety, and home automation systems. Read on to learn more about the home security systems you need to help keep your Ormond Beach home safe.
Call for a Free Quote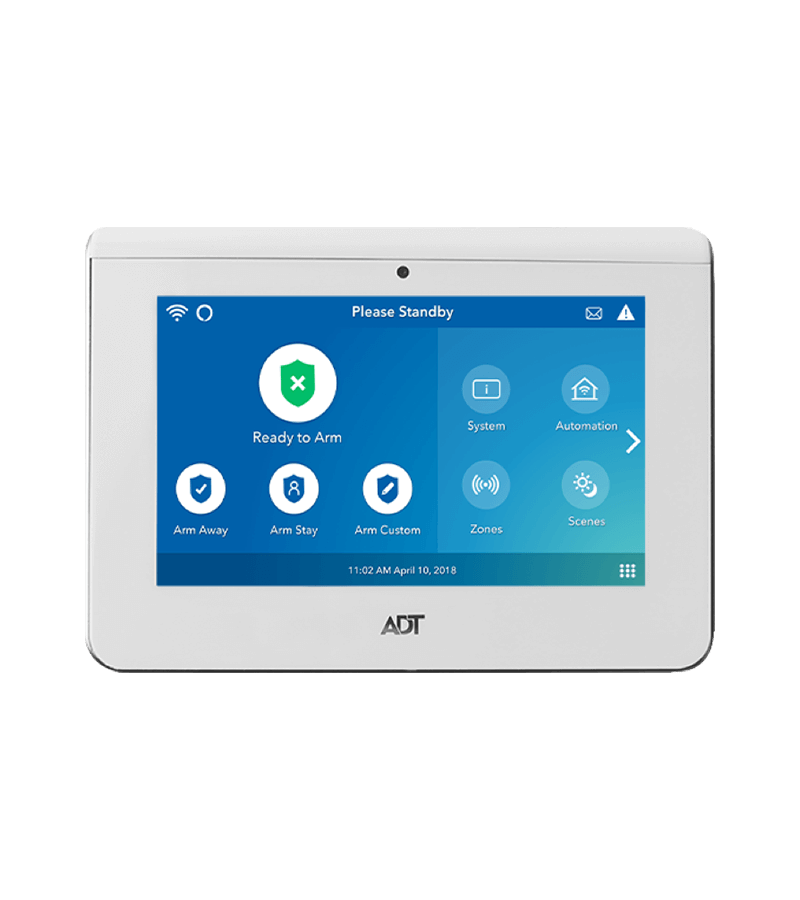 Home Security Systems in Ormond Beach, FL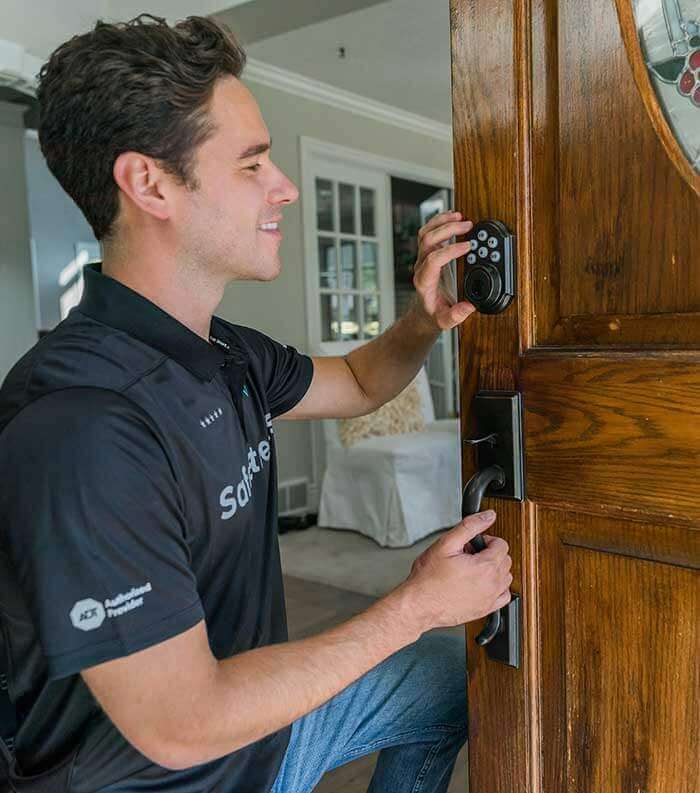 Help Keep Your Family Safe With Home Security Systems
A comprehensive home security system is important to help reduce the chances of a successful home invasion. A full home security system includes door and window sensors, glass break sensors, and even smart door locks. SafeStreets home security systems are monitored around the clock by ADT. ADT's trained technicians will help you keep an eye on data from every part of the system to help ensure that your home is safe.
Door and window sensors are the bread and butter of any home security system. Most home invasions occur when a criminal gains access through an unlocked door or window. Door and window sensors can send an alert if they are open or unlocked. These sensors can also send an alert if a door or window is opened when the system is armed.
If criminals cannot gain access through an unlocked door or window, they may break a locked window. Glass break sensors can sound an alarm if this happens. ADT technicians will be notified so they can check in with you and notify first responders.
Smart door locks are one of the newest home security technologies. These locks can be unlocked or locked from a smartphone. They can also send an alert if they are forced open. Not only do these locks help with your home security, but they can also add convenience to your life by no longer needing your keys to unlock your front door when you arrive home or for other people.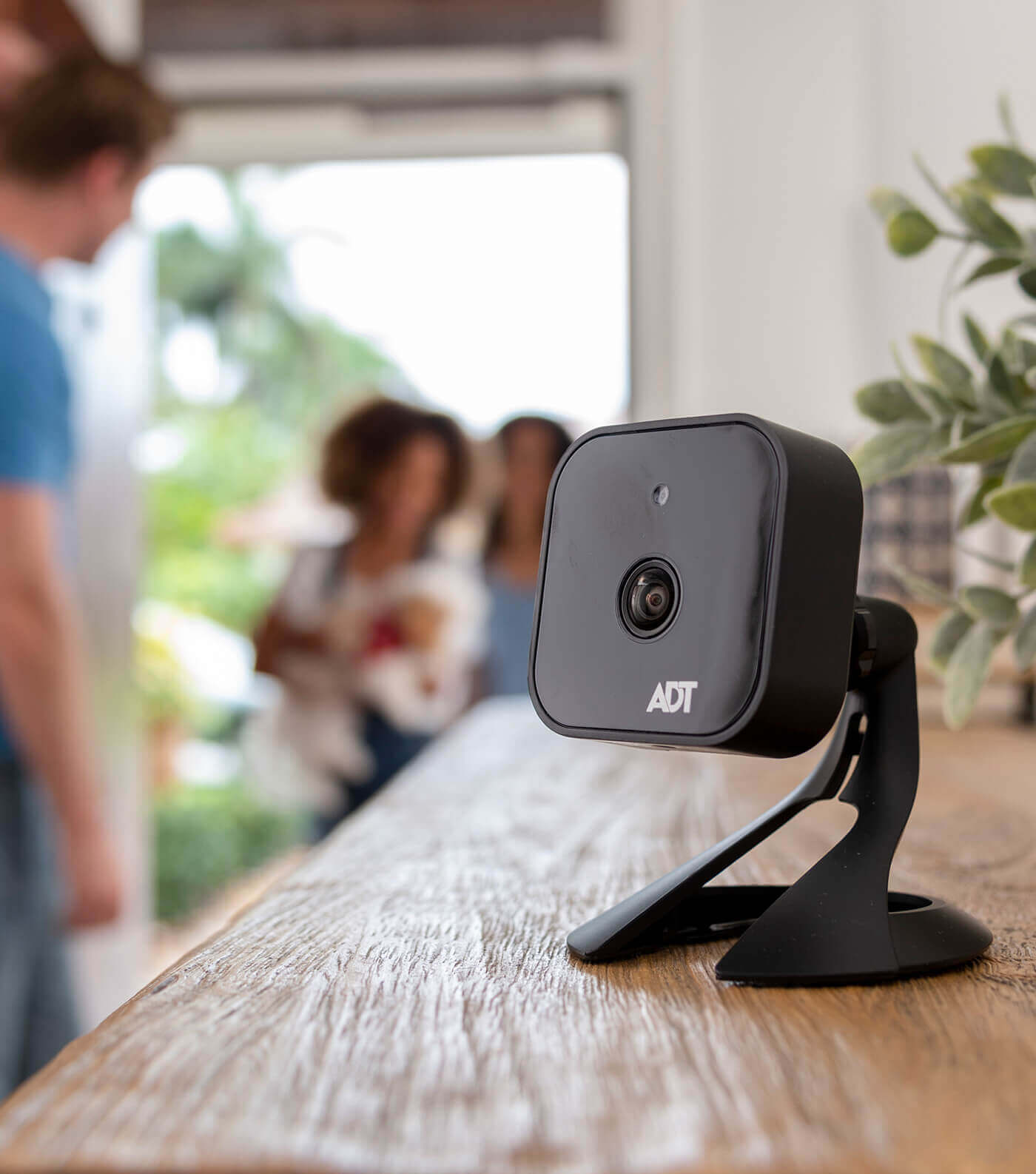 Security Cameras For Residents of Ormond Beach, FL
Security cameras are vital for home security. The presence of security cameras can help deter many criminals from attempting a theft or home invasion. Criminals often roam neighborhoods looking for houses that seem like easy targets. A house with multiple security cameras would help make a home seem invulnerable.
SafeStreets offers a wide variety of security cameras, including video doorbells, indoor security cameras, and outdoor security cameras.
Video Doorbells
Video doorbells help allow you to see who is at the door before you open it. These cameras also allow you to record anything that happens just outside your front door. If you have been having a problem with stolen packages, a video doorbell can help you catch the culprit.
Indoor Security Cameras
Indoor security cameras are less common than outdoor security cameras, but they are still an important part of a home security system. If criminals do make it inside your home, indoor security cameras will help the police catch them. Indoor security cameras can be linked with video doorbells and outdoor security cameras as part of one system.
Outdoor Security Cameras
Outdoor security cameras are important for two reasons. First, the mere sight of these cameras can help deter many criminals. Second, these cameras can record any crime that does occur.
What Fire & Life Safety Products Does SafeStreets Provide?
SafeStreets provides fire and life safety products in addition to home security products. The fire and life safety products that we offer include flood sensors, carbon monoxide detectors, and smoke detectors. All of these devices will be monitored 24 hours a day by professional ADT technicians.
Flood Sensors
Ormond Beach is just a few feet above sea level, and it receives a great deal of rain. Hurricanes have also hit the area in the past. Flood sensors are necessary to help ensure the safety of everyone and everything inside your home. These little sensors are also helpful for detecting water where it shouldn't be. Not just from storms, but these sensors can help alert you to a broken pipe, overloaded washing machine, or malfunctioning sump pump.
Carbon Monoxide Detectors
Carbon monoxide is a risk no matter where you are. Carbon monoxide is almost impossible to detect on your own. This is why carbon monoxide detectors are an absolute necessity to help you know when you're in danger so you can evacuate quickly.
Smoke Detectors
Smoke is often more harmful than flames during a house fire. Smoke can also be detected earlier than flames in most instances. Smoke detectors will help keep you and your family safe in the tragic event of a house fire.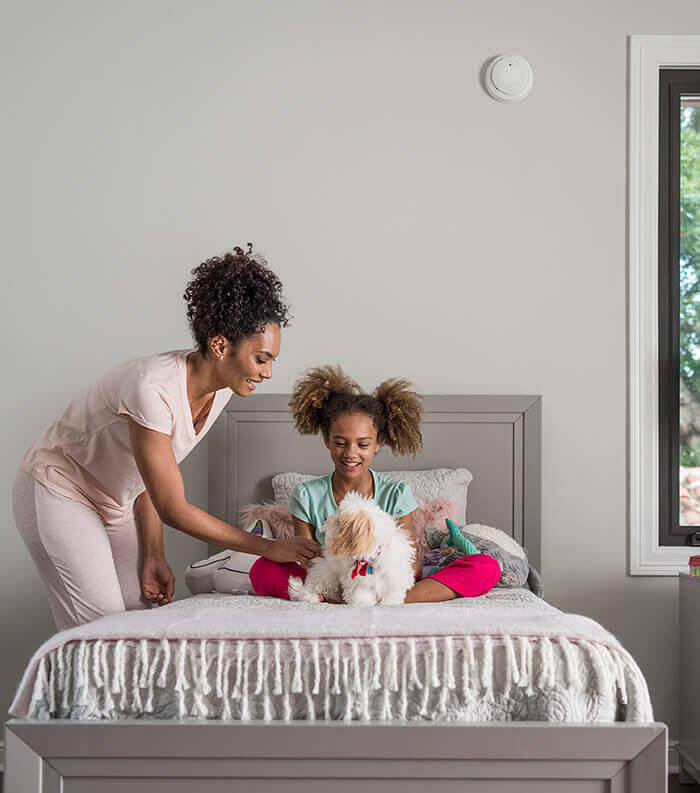 Home Automation Systems in Ormond Beach, FL
Home automation systems like smart plugs and smart thermostats can help you save money on your power bills. Smart lights can be turned on remotely, which could deter criminals by making them think that your home is occupied. The home automation products offered by SafeStreets include: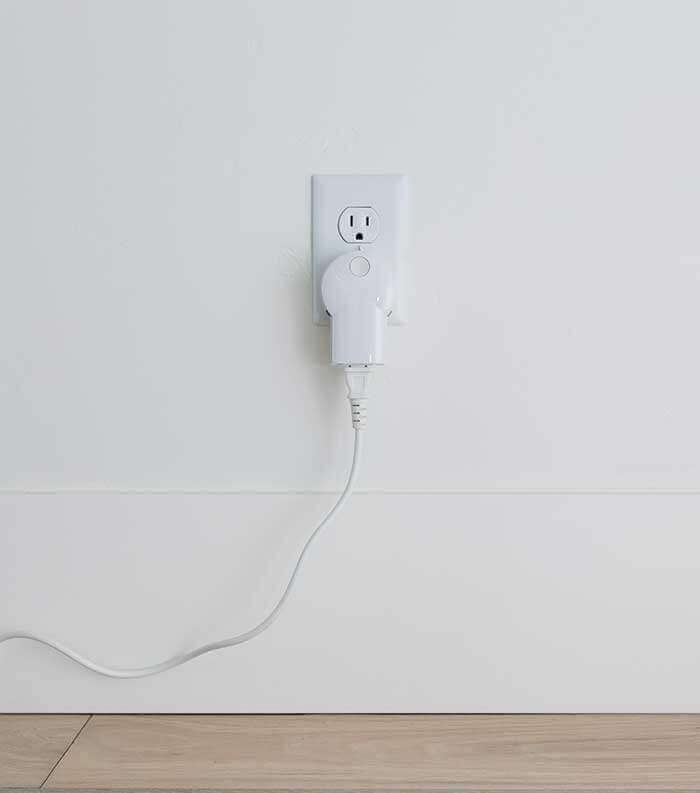 An Experienced and Reliable ADT Authorized Provider in Ormond Beach
SafeStreets has many years of experience in helping to protect the residents of Ormond Beach. We are an ADT Authorized Provider. This means that our systems are monitored around the clock by ADT's highly trained technicians. You can trust your home to SafeStreets. Contact SafeStreets today to get started on a comprehensive home security estimate
Get A Free Quote Today