Palm Coast, FL Home Security Systems
Palm Coast is known for being one of the safest cities in the area. However, residents of any town need to be prepared for the worst. This means that a strong home security system is a necessity. Safe Streets offers home security systems, cameras, fire and life safety systems, and home automation systems to residents of Palm Coast, FL.
Read on to learn more about the home security systems that SafeStreets offers to Palm Coast residents.
Call for a Free Quote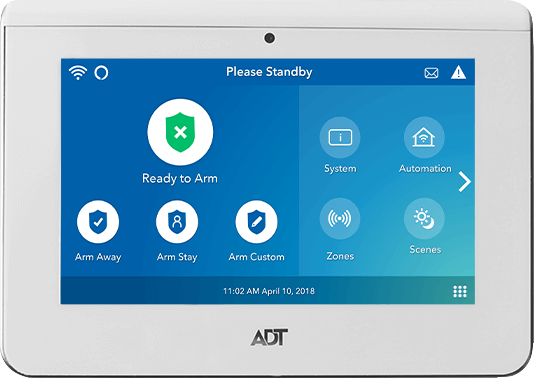 Palm Coast, FL Home Security Systems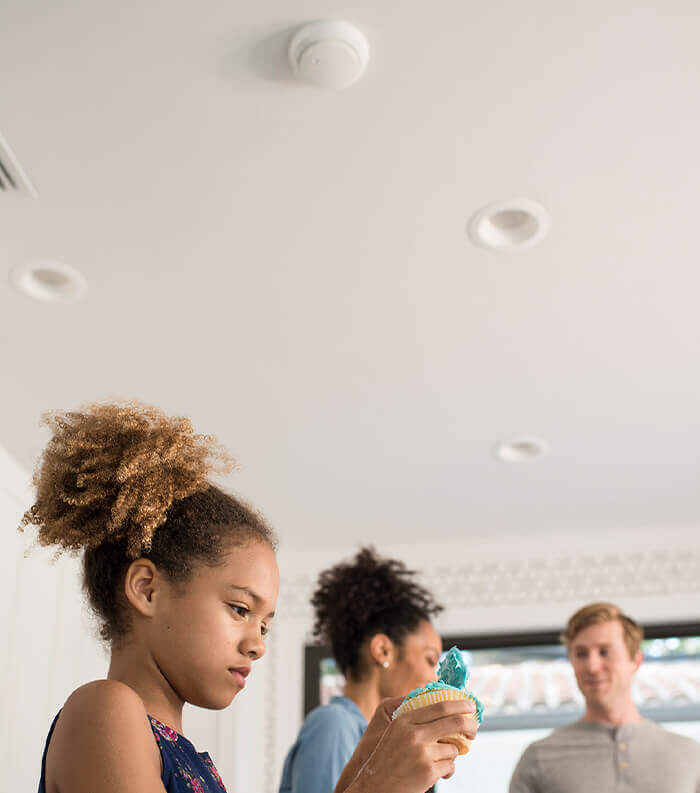 Home Security Products for Residents of Palm Coast
Door and Window Sensors
Door and window sensors are a vital part of any home security system. They can help let you know if a door or window is opened after you've locked up and armed the system. ADT will also be monitoring these sensors. They can contact you to make sure you are okay if they receive an alert from your door or window sensors. If necessary, ADT's trained professionals can even contact first responders.
Glass Break Sensors
Glass break sensors are another essential component of a home security system. Most burglars try to gain access to a home through an open door or window. However, criminals will often break windows if they can't find an open door or window. A glass break sensor will alert both you and ADT if this happens. These sensors are discreet and resemble smoke detectors, but when an intruder breaks a window, they'll help deter them with a loud alarm noise as well as a notification that is sent to you and someone at an ADT monitoring center.
Smart Door Locks
Smart door locks are one of the newest innovations in home security. They can send an alert if the lock is forced open. These locks are also quite convenient as you can check and lock them from the ADT Control app. With smart dorr locks, you can unlock your front door with the tap of a button on your phone. You can get into your house without a key, or let someone in your home from virtually anywhere.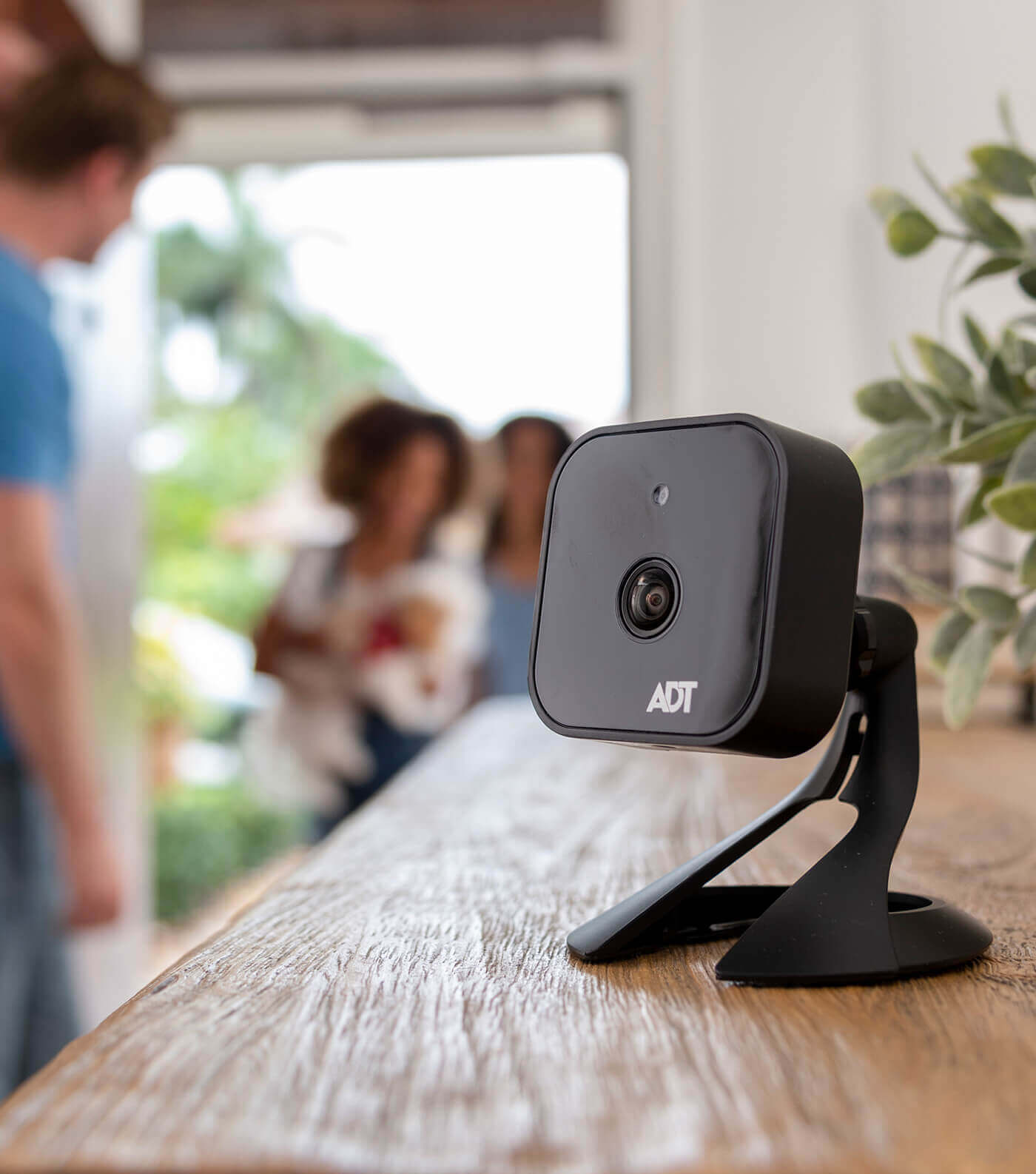 Security Camera Systems for Palm Coast, FL Homeowners
Security cameras are one of the most effective home security technologies, though they are often overlooked by homeowners. Home security camera technology has advanced in recent years and now includes several advanced camera types. SafeStreets, an ADT Authorized Provider, offers video doorbells, indoor security cameras, and outdoor security cameras.
Video Doorbells
Video doorbells are one of the newest types of home security cameras. They are similar to peepholes, but you do not have to press your face up against the door to see who is outside. You can monitor video doorbells from the ADT Control app. Video doorbells can help you prevent the increasingly common crime of package theft.
Indoor Security Cameras
Indoor security cameras have become more common in recent years. Many home invasions occur after criminals have determined that no one is home. Indoor security cameras can help prevent criminals from getting away with this type of crime.
Outdoor Security Cameras
Outdoor security cameras are very effective in both helping to deter and document any criminal activity. Many criminals avoid homes with outdoor security cameras. If anything does happen outside your home, an outdoor security camera system will help you to record the events to send to the police if needed.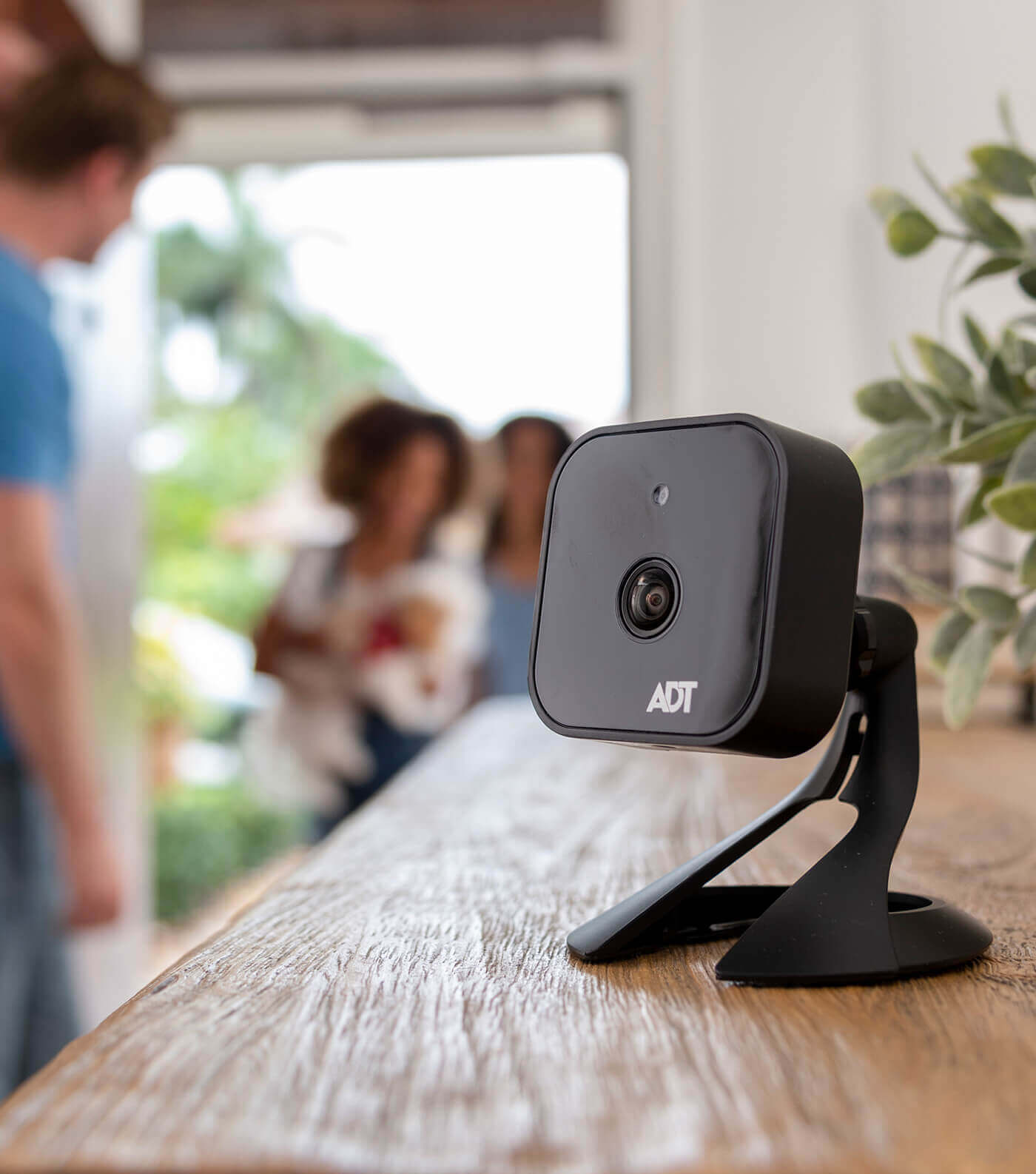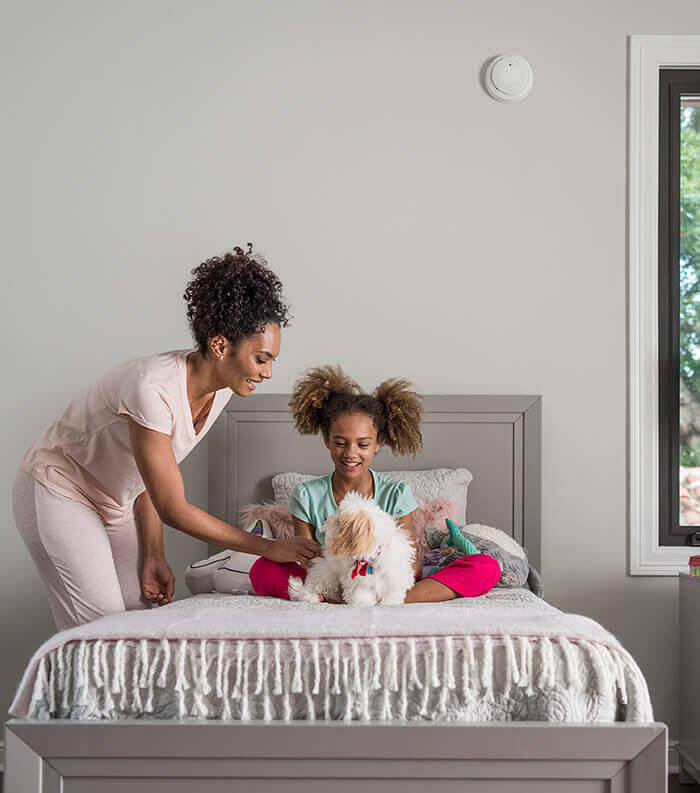 What Fire & Life Safety Products Does SafeStreets Offer?
At SafeStreets, we strive to offer comprehensive home safety solutions beyond just home security systems. This is why we offer flood sensors, carbon monoxide detectors, and smoke detectors for residents of Palm Coast, FL. All these products are monitored by highly trained ADT professionals, just like our home security products.
Flood Sensors
Homes in Palm Coast should be equipped with flood sensors in order to help them protect their homes from water damage. Flood sensors can help you keep your family safe by providing you with an early warning if your home starts to fill with water.
Carbon Monoxide Detectors
Carbon monoxide detectors are so important that many jurisdictions require them by law. Carbon monoxide is almost impossible to notice without a detector. However, our carbon monoxide detectors will help alert you and ADT immediately if they detect toxic levels of the gas.
Smoke Detectors
Smoke detectors, like carbon monoxide detectors, are legally required in many jurisdictions. Smoke detectors can help alert you of a fire long before you would otherwise know what's going on. ADT will also get the alert, which enables them to check in with you and contact first responders.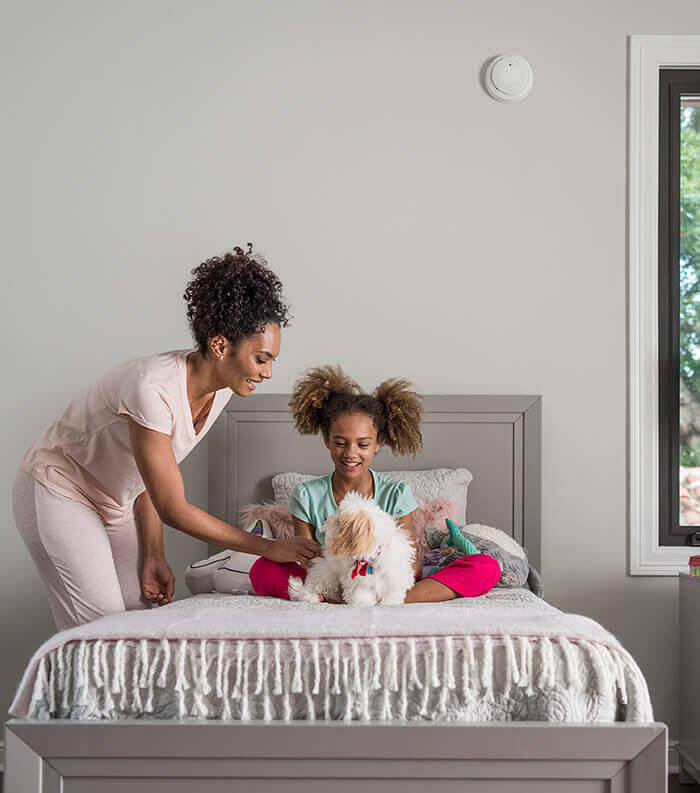 SafeStreets Offers High-Quality Home Automation Systems
Home automation systems offer several benefits for Palm Coast residents. They can help you save money on your power bills and can even make your home safer. The home automation products offered by SafeStreets include
smart plugs
, smart lights, and smart thermostats. SafeStreets' products are enhanced by 24/7 ADT monitoring.
Smart plugs and smart lights can be turned off remotely to help save electricity. Smart lights can also be dimmed remotely. Many people with smart lights even have them turn on randomly when they are not home. This can help deter potential burglars by making them think that people are actually in the house.
Smart thermostats can be set to lower energy usage when you are not home. They can also help maintain a steady temperature. Thermostats use more power when they have to constantly work to raise or lower the temperature.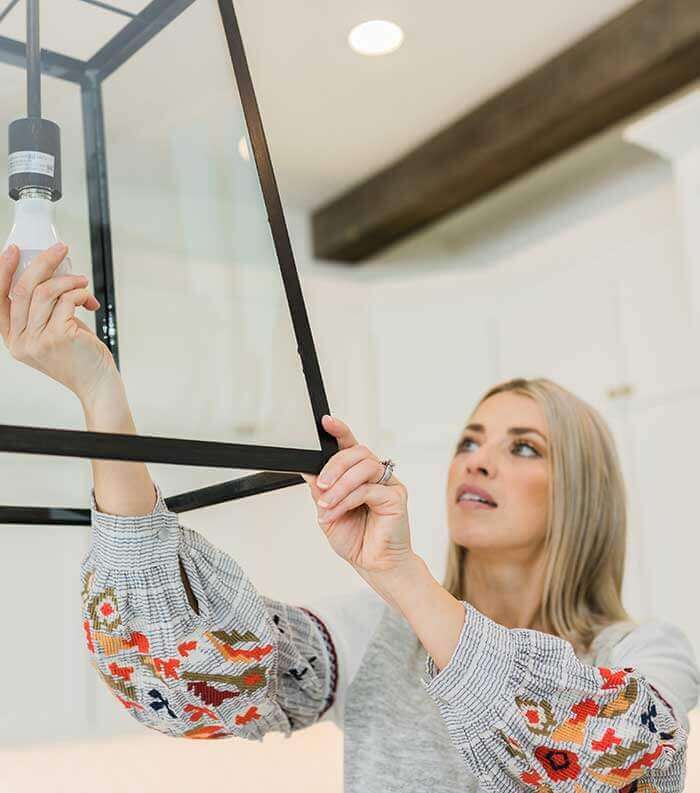 SafeStreets is Proud to Be an ADT Authorized Provider
SafeStreets is proud to provide ADT-monitored products. ADT's highly trained professionals will monitor alerts from our products to help ensure that you and your family are safe. They can even contact the police or fire department if necessary, which can help save you valuable time in the event of an emergency. Contact SafeStreets today to learn more about how we can help make your Palm Coast, FL home a safer place.
Get A Free Quote Today