St. Cloud, FL Home Security Systems
You've probably seen the commercials of new products today that can be controlled with your smartphone. You might want to add this convenient technology to your St. Cloud, FL home too, but you're just not sure where to start. Modern technology has made home automation, security, and fire and safety tools more accessible than ever. It's time to upgrade your home with the latest technologies, and SafeStreets can help.
The home and small business security professionals at SafeStreets care about keeping St. Cloud residents safe and happy with a full line of home security products, security video cameras, home automation systems, and fire and life safety devices. Our team is completely dedicated to your family's security and contentment.
Call for a Free Quote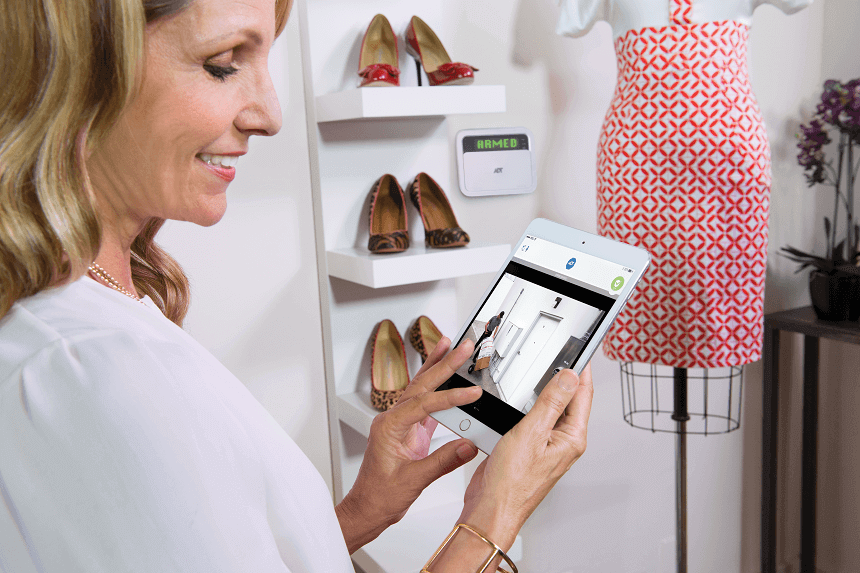 Home Security Systems in St. Cloud, FL

Help Keep Your Family Safe with Home Security Systems
The importance of home security systems in helping protect families from vandalism, break-ins, and other crimes cannot be overstated. SafeStreets – an ADT Authorized Provider, offers professional installation of various products that help to keep your family and home safe, including glass break sensors, door and windows sensors, and smart door locks.
Stay in the know about the status of your home with help from instant notifications if any of your doors or windows are opened or closed with our door and window sensors. These sensors help monitor movement in you home to make sure your children haven't wandered outside or are checking to see if unwanted guests have made their way inside. If you also want help securing your home's windows or glass doors, our glass break sensors help alert you to the sound of shattering glass. Giving you the heads up, to help you act accordingly to the situation at hand.
Let us change out your conventional door locks with smart door locks that allow you to unlock or lock them remotely with your cell phone. And if criminals ever break glass in your home, you will be notified instantly, thanks to glass break sensors and 24/7 ADT monitoring.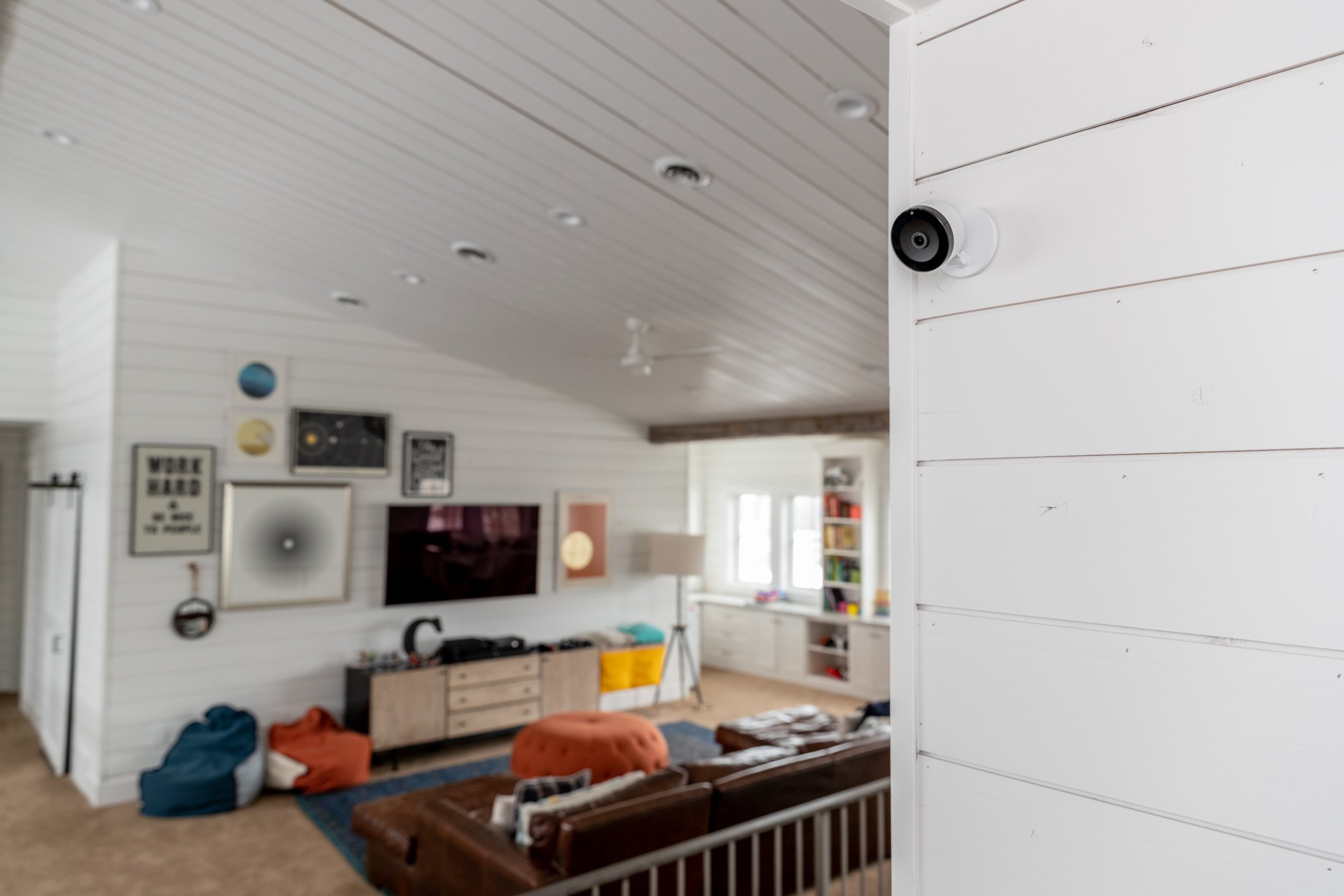 Security Cameras from SafeStreets
Home security cameras help enhance your peace of mind in various ways. Aside from capturing live video footage of any crime in process in your home or on your property, these cameras also act very effectively to help deter criminals from ever being near your home in the first place. When vandals and burglars see cameras, it helps deter them from pursuing your property further. We offer expert planning and installation of:
Homeowners in St. Cloud, Florida, love our video doorbells because they can help see who's knocking at their doors without getting up. They don't even have to be at home because they can see on their smartphones. If they want to, they can communicate with the visitor at the door with two-way communication.
SafeStreets also offers high-definition 720p indoor and outdoor video security cameras. Our indoor cameras offer 360-degree coverage in clear, crisp footage and our perfect for keeping an eye on the inside of your home while you are away. And our outdoor cameras help allow you to see your entire property from all angles, anywhere and anytime you want to. Positioning these cameras is critical, so we recommend working with a qualified team to ensure you get the most out of your cameras.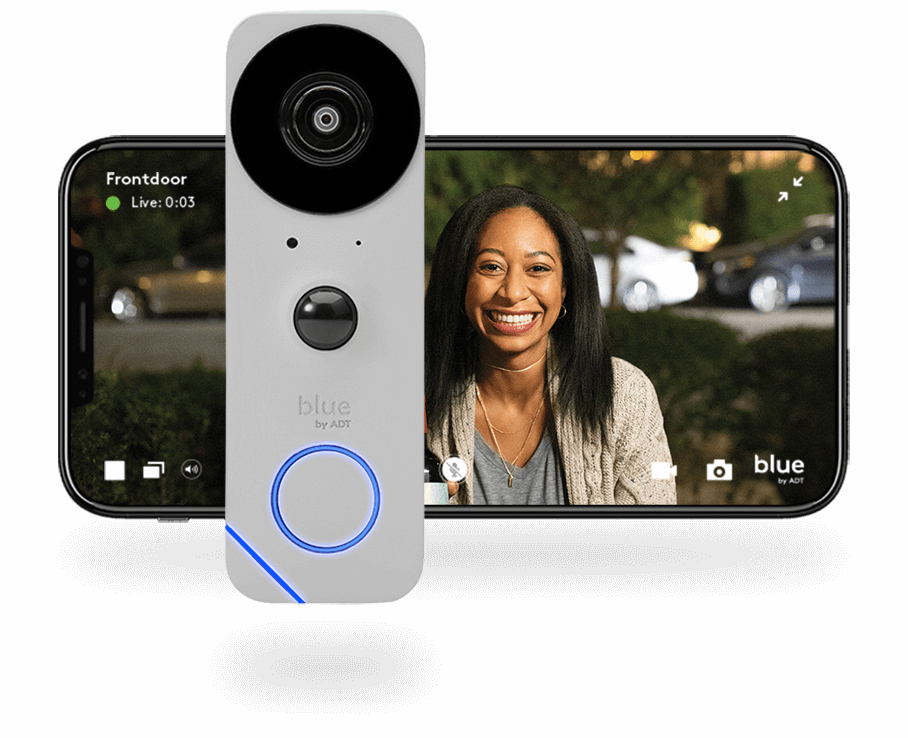 What Fire & Life Safety Products Does SafeStreets Offer?
Home invaders, porch pirates, and other criminals are not the only things you have to protect your home and family from. As a homeowner, you have to be concerned about natural forces like water, fire, and toxic gasses in the environment. No stress. SafeStreets offers flood sensors, carbon monoxide detectors, and smoke detectors to help keep your family and furry friends safe from harm.
Flood Sensors
Our flood sensors monitor your home 24/7 365, help you become aware of plumbing leaks or flooding situations so you can act quickly. They alert you when they detect water on the floors of your home, which can help you stop the water damage before it becomes extensive. 
Carbon Monoxide Detectors
You can't detect carbon monoxide alone. That's why it's called "the silent killer". You must have a high quality carbon monoxide detector in your home. With ADT monitoring, if you are unable to leave your home when a carbon monoxide detector goes off, someone from ADT will contact you to see if you are incapacitated, and if you are, they can dispatch authorities to help save your life.
Smoke Detectors
SafeStreets' ultra-sensitive smoke detectors register even the most minor changes in smoke or excessive heat in your home, helping you to avoid the devastation of fire. Emergencies can happen at any time, so it's a smart idea to be prepared appropriately.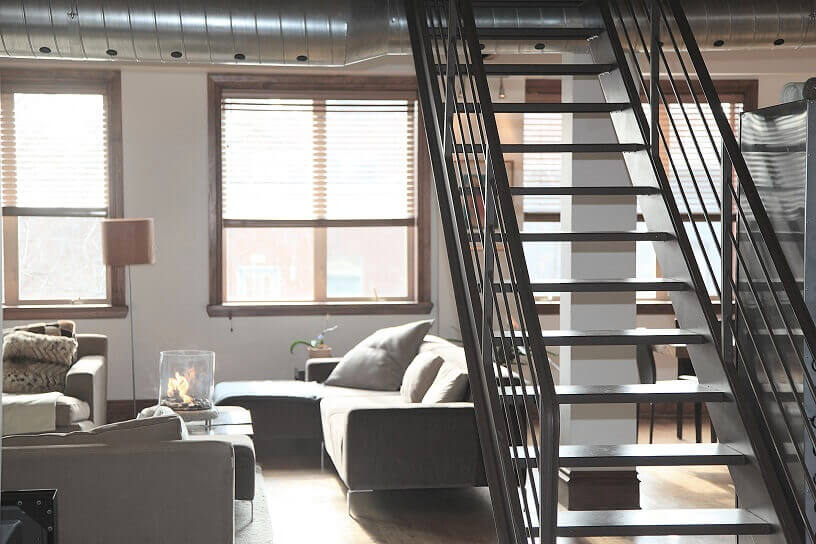 Home Automation Systems from SafeStreets
Home automation systems are convenient, exciting, and make your life simpler. Your entire family will love being able to control lighting, small appliances, temperature, and more via smartphones or other connected devices. Let SafeStreets help to transform your home into a futuristic haven of ease!
Smart Plugs
High-tech smart wall plugs allow you to control your lamps and small appliances that are plugged into an outlet from wherever you're at via your smart device. Enjoy increased peace of mind by knowing if you leave your toaster or blender on before you go out of town, you can turn it off from virtually anywhere. 
Smart Lights
Smart LED light bulbs help save money, put off less heat, and are dimmable, regardless of if your lamps have dimmer switches or not. You can even use them as an extra layer of security by controlling your lights to make it seem as if you are home, even if you are not.
Smart Thermostats
Let us change your conventional thermostat for a smart thermostat, and then experience the freedom of setting, adjusting, and monitoring your home's temperature remotely. It can help lower your monthly heating bill by allowing you to fully control the temperature of your home from virtually anywhere you are.
SafeStreets Is Proud to Be an ADT Authorized Provider
SafeStreets is incredibly proud to be the oldest and most extensive ADT Authorized Provider in the United States. There's no replacement for our experience, resources, and reputation. You can count on us for 100% reliability, promptness, professionalism, and superior customer service. If you are interested in learning more about our home security or automation products for your St. Cloud, Florida home, contact us today!
Call Today For Your Free Quote!