The Villages, FL Home Security Systems
The Villages, FL, "Florida's Friendliest Hometown," is a lovely and exciting place live. The vibrant community here loves to socialize, enjoy fine cuisine, and enjoy the beautiful scenery. However, residents find themselves needing home security and automation services to help make their time more comfortable.
SafeStreets is a home security and automation company as well as an ADT Authorized Provider. This means we only provide the highest quality devices and services available. Our mission is to help to make every resident and business owner in The Villages better protected from crime and danger as well as comfortable.
Think of us first when you need fire and safety devices, home automation systems, high-definition security cameras, or other types of home security products. We are a proud leader in the home security and automation industry for years and are eager to help you achieve the added conveniences of new technology installed in your home.
Call for a Free Quote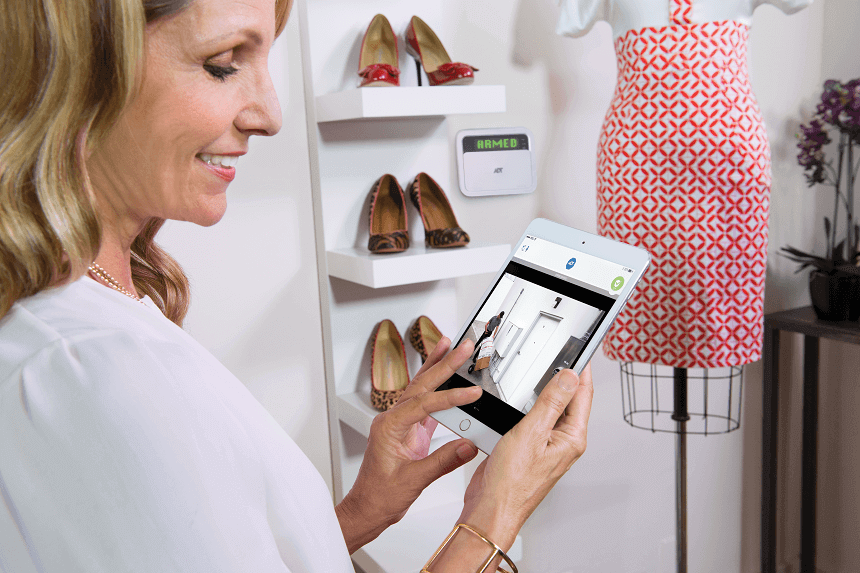 Home Security Systems in The Villages, FL

Home Security Products for The Villages, FL Residents
SafeStreets offers door and window sensors, glass break sensors, and smart door locks that can significantly help to enhance the safety in your home and keep your family and furry friends better protected. Our knowledgeable security and automation experts care about your family and home, which is why we offer the following devices.
Door and Window Sensors
When your home is equipped with door and window sensors, you can receive an instant notification via your smartphone or another connected device if any of them open or closed unexpectedly. This is a great way to help be aware of the activity around you home.
Glass Break Sensors
The sound of glass breaking is very distinct and exactly what our glass break sensors are designed to notify you of. Our sensors can even distinguish the difference between a glass cup breaking and a window. If a burglar or vandal cracks or breaks any of the glass in your doors or windows, you'll be notified instantly. And with 24/7 ADT monitoring, the authorities will also be notified, helping you to react to the situation at hand.
Smart Door Locks
It's time to update your home. Get rid of conventional key-based door locks. Let us install smart door locks that you can unlock or lock with your phone or another connected device from virtually anywhere, anytime. Even if you don't have your phone on you, you can unlock your door with a custom combination that you punch in on your keypad. Give a personalized code to everyone that you'd like to have access to your home so you can see a log of who is entering your home and when.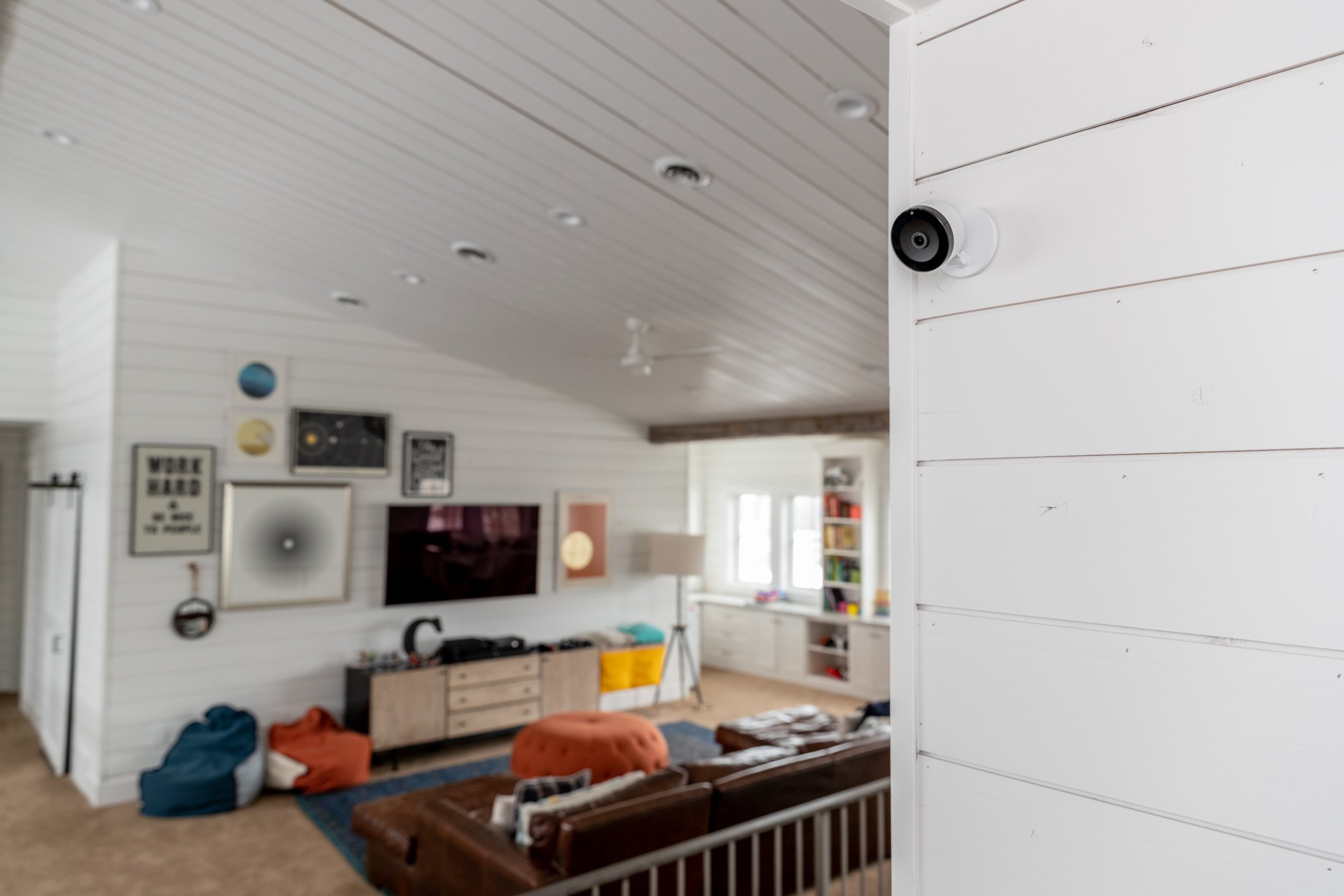 Security Cameras Can Help Protect Your Home
It's true that homes that are equipped with our high-tech security cameras can help prevent crimes from happening at your home. When a thief, vandal, or porch package pirate sees security cameras in place, they help convince them to move on down the street and look for a place that doesn't have cameras. That's why SafeStreets offers a comprehensive range of security camera products that will help to keep your family safer.
SafeStreets' high-definition indoor cameras capture 360-degree video in real-time. Granting you the ability to help check on the status of your home from virtually anywhere in the world. Likewise, our outdoor security cameras provide crisp, high-resolution footage of your property from all angles via your connected device, to help add an extra layer to the security of your home. Our innovative video doorbells help you to see who is visiting your doorway via your device, even if you're away from home on business or vacation. You can even speak to who is outside your front door through two-way communication.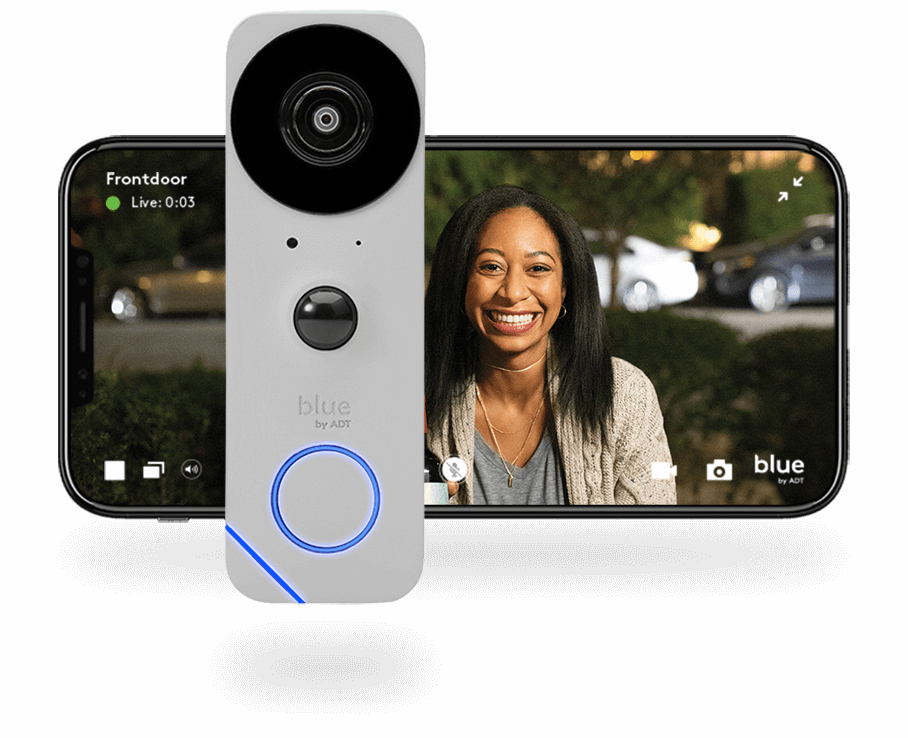 Fire & Life Safety Products from SafeStreets
SafeStreets offers a full line of fire and life safety products to help to keep your family better protected from dangers other than criminals. We offer professional installation of carbon monoxide detectors, flood sensors, and smoke detectors that act in conjunction to help significantly increase the safety of your family, furry friends, home, and property.
Our flood sensors are made to detect rising water levels in your home. Having one in your home will help you react quickly to a flood, burst pipe, or leaking appliance, This can help notify you faster to limit the damage that is caused. Carbon monoxide detectors are something we view as a necessity for any home. You will not be able to tell if there is a leak yourself, so having a high-quality CO monitor you can trust is crucial. Finally, no house is safe without a well-placed smoke detector. In the event of an emergency, you will want all the time you can get; a fire detector helps notify you and the authorities quickly.
It's not worth the risk of harm coming to your family or home to not be equipped with our fire and life safety systems. They're affordable, hugely beneficial, and can be monitored 24/7/365 by a team of ADT monitoring professionals. Let us help you eliminate the stress of protecting your family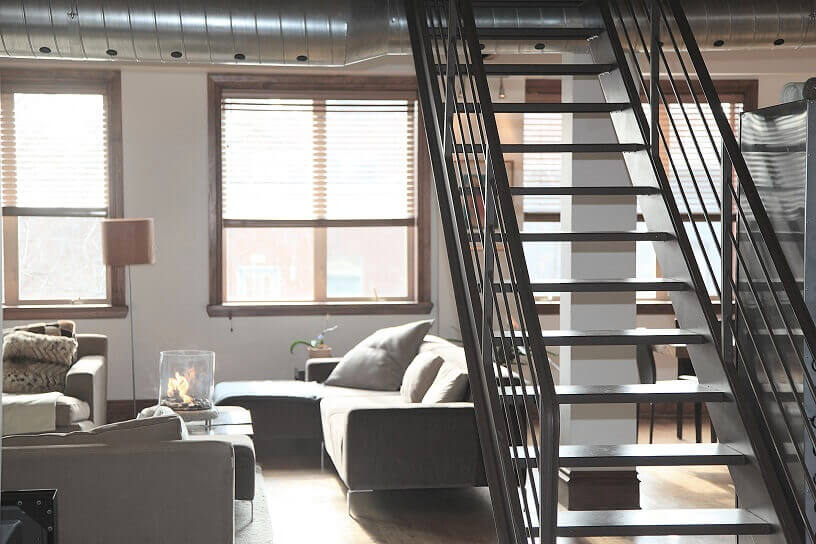 Home Automation Products in The Villages, Florida
Home automation makes life convenient, easier, and more efficient. The team of home automation professionals at SafeStreets are experts in every facet of this futuristic home transforming process. Think of us first whenever you need:
Smart wall plugs let you to remotely control almost any devices plugged into an outlet. Allowing you complete control over your home's electronics from virtually anywhere in the world is extremely convenient. When you replace your ordinary light bulbs with smart LED light bulbs, it can help you to save on energy. It is also an added security measure by granting you the ability to make your house appear as if someone is home, anytime you want. Switch out your conventional thermostat with a smart thermostat to enjoy setting, adjusting, and keeping an eye on your home's temperature, even if you're away on vacation. 
Help Protect What is Most Important To You
SafeStreets offer security products that are designed to help protect your home and family. That's what we do, and we do it better than anyone else. Every member of our team is completely dedicated to our mission, which is to enhance the safety and happiness of every resident in The Villages, FL, and the rest of the United States as well.
We are very proud to be the largest and oldest ADT Authorized Provider in the USA. That means that we have a superior reputation, extensive resources, unmatched experience, and some of the most professional customer love available anywhere.
Don't hesitate to reach out to our friendly and knowledgeable team today. We're here to help ensure safety, efficiency, and simplicity in your home. Call SafeStreets today to schedule your free estimate.
Call Today For Your Free Quote!