Winter Park, FL Home Security Systems
If you're looking for ways to improve your Winter Park, FL home, then it's time to talk to SafeStreets. Not only do we offer home security solutions, we also can install home automation systems that can help make your life more convenient and easier.
SafeStreets is an ADT Authorized Provider that understands your first priority is to keep your family and home protected from crime and natural forces that can harm you. That's why we offer a complete line of security and automation systems that will help your family experience less danger and transform your conventional home into a safer, more efficient home.
Call for a Free Quote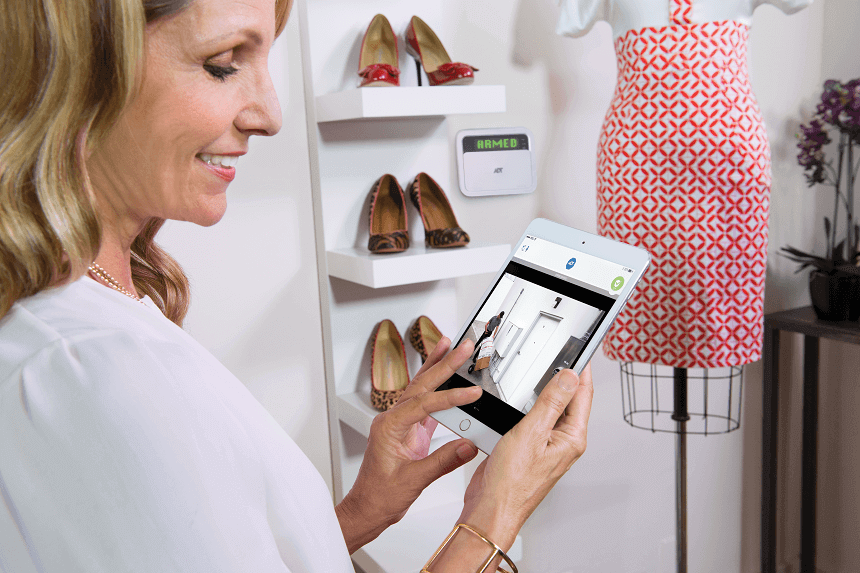 Home Security Systems in Winter Park, FL

Help Keep Your Family Safe with Home Security Systems
Home security systems are largely important for helping maintain your family members' protection, safety, and peace of mind. Without an effective home security system in place, you could be leaving yourself open to potential dangers that can cause devastation in your life.
Our mission here at SafeStreets is to help enhance safety, efficiency, simplicity, and happiness in every home in the United States. That's why we offer glass break sensors, door and window sensors, smart door locks, and various other award-winning products, all able to be backed up with 24/7 ADT monitoring.
You'll love that your door and window sensors will send you an instant message on your smart device anytime one of your doors or windows opens or closes. This helps you gain the ability to know if everyone who should be inside your home is and anyone who should not be, is not. Additionally, we offer glass break sensors to let you know if a vandal or burglar has cracked or broken any of the glass in your doors or windows.
We also recommend smart door locks. This device allows you to lock and unlock your doors via your ADT Control App from virtually anywhere at any time. No more worrying if one of your family members forgets their keys since they can be unlocked remotely.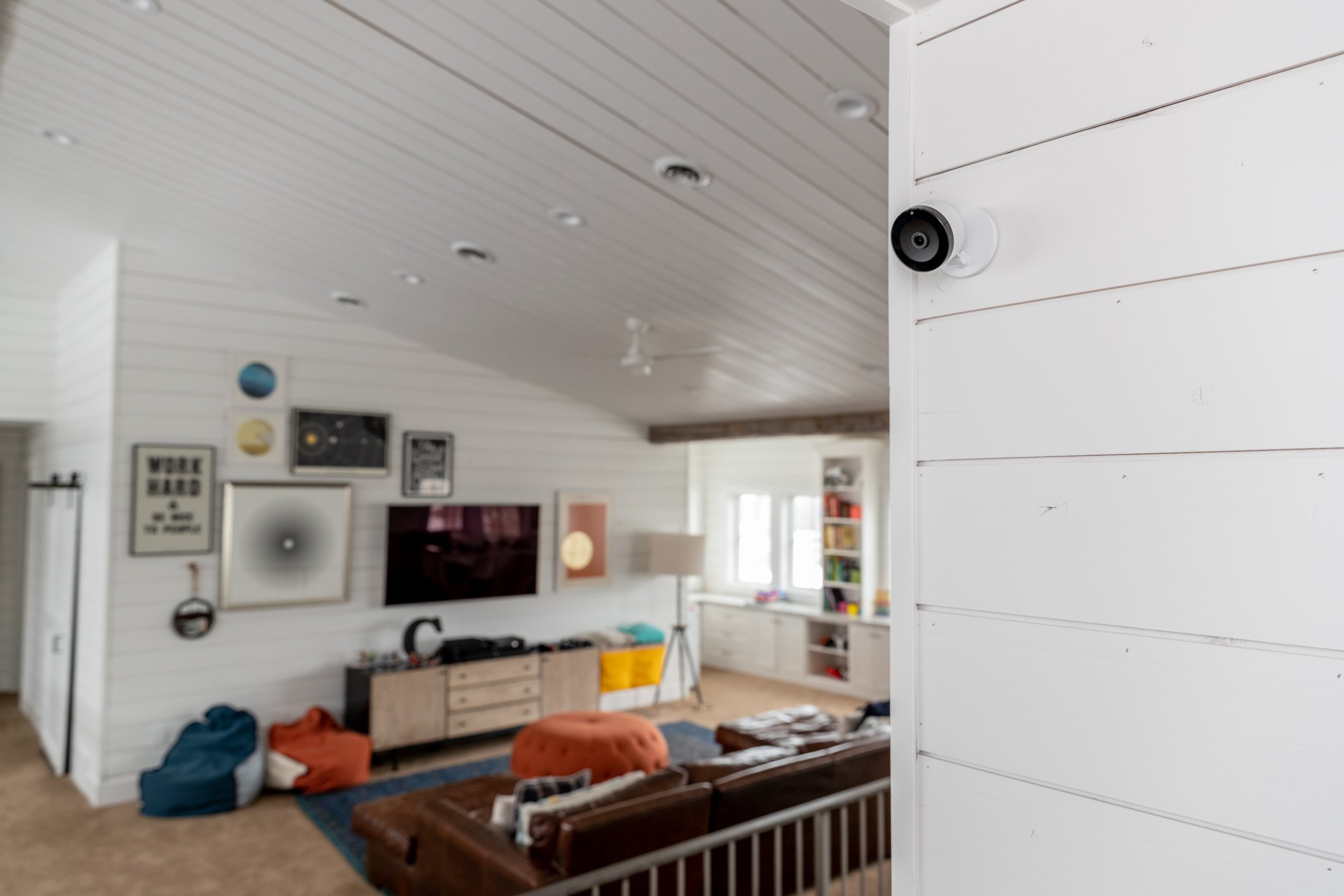 Security Cameras in Winter Park, Florida
The importance of security cameras as a helpful tool for home defense cannot be exaggerated. That's why SafeStreets offers video doorbells, indoor security cameras, and outdoor security cameras to help provide extra protection in and around your property. If you need help protecting your family, this is a great way to do so.
Video Doorbells
Answer your door remotely from your smartphone, whether you're upstairs in the bedroom or across town at work. You can speak with your visitor if you choose through two-way communication, but you can communicate with them directly with our video doorbell!
Indoor Security Cameras
High-definition 720P video indoor security cameras from SafeStreets help to enhance the security and safety in your home. Benefit from 360-degree coverage of every area of your home from wherever you're at. Homeowners with small children and pets that are left alone especially love the convenience and peace of mind they bring them.
Outdoor Security Cameras
If you're at work, at home, or on vacation, you'll be able to instantly get a high-resolution video footage view of every area of your property and home. Outdoor security cameras are helpful when placed in other entry points of your home like garages, back doors, and side doors.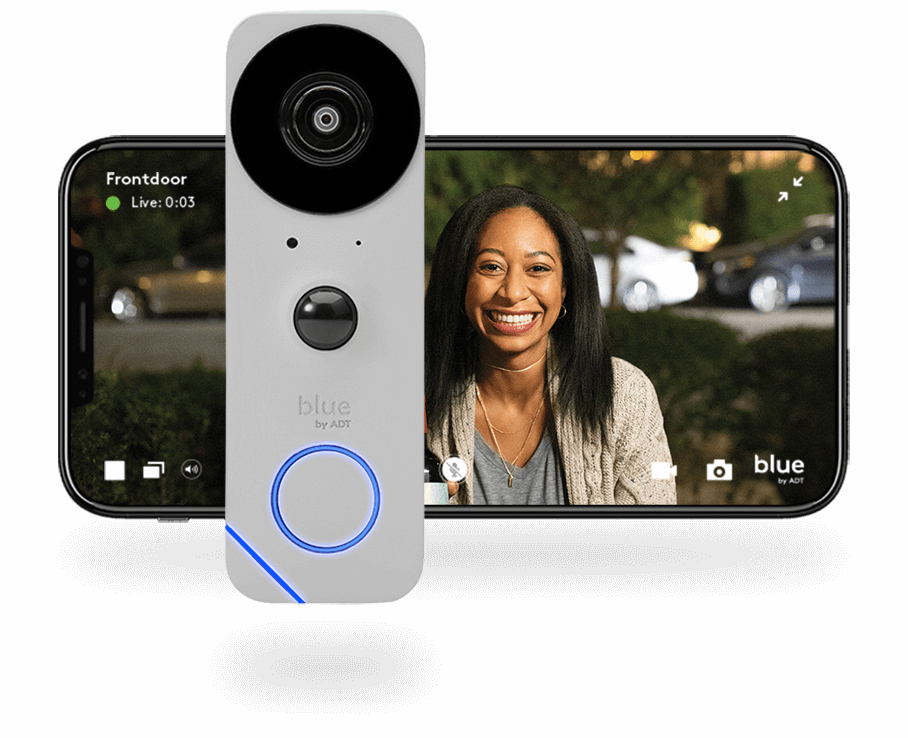 Help Protect Your Family With Fire & Life Safety Systems
SafeStreets takes your family and home safety and security very seriously. Our entire mission is to provide products and services that help to enhance the protection of your family members, furry friends, home, and property. And that requires more than just worrying about criminal activity. You must address severe fire threats, poisonous gas, and water damage or flooding.
When backed with 24/7 ADT monitoring, our flood sensors will not only give you an instant message if a leak or flood is detected in your home, but they will also alert first responders to help you take quick action and avoid costly repairs.
SafeStreets smoke detectors are ultra-sensitive and can help alert you instantly, as well as the fire department and other first responders, well before a fire breaks out in your home. They can detect even small changes in smoke content, heat, and especially fire.
We are also very proud to offer and install highly efficient and sensitive carbon monoxide detectors. This lethal gas can cause unconsciousness and, unfortunately, death if it reaches high levels. Don't take the risk; a quality CO detector can help save your life.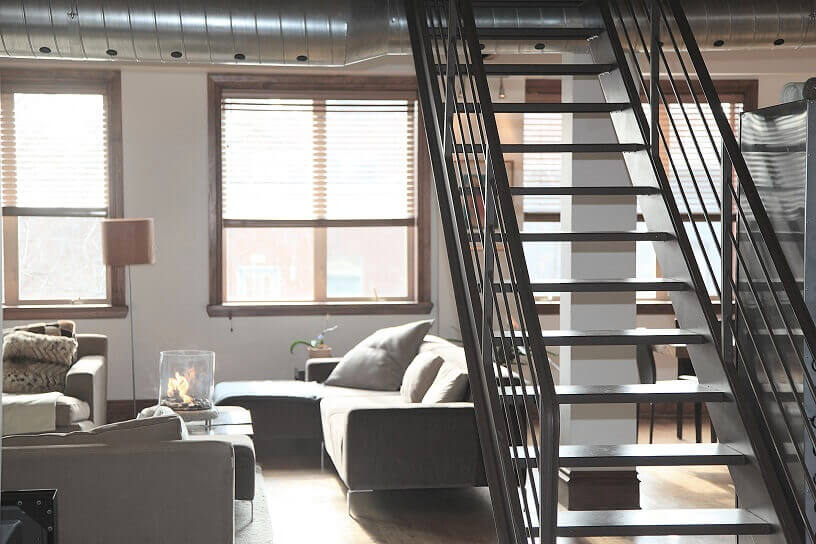 Home Automation Products in Winter Park, Florida
Trust the experts at SafeStreets for your home automation planning and installation. Modern technologies have helped expand homeowners' capacities for maintaining efficiency, energy savings, and simplicity in their lives. Let us help to launch your home into the future with:
A smart thermostat lets you set, adjust and monitor the temperature inside your home from virtually anywhere. This can even help you reduce your monthly heating and cooling bills. Smart LED light bulbs put off a lot less heat than traditional light bulbs, and smart wall plugs allow you to control lamps and other small appliances with your smartphone. These systems help you save money on energy costs, enhance your family's ability to perform mundane tasks, and provide an added convenience to your living space. 
Home Security Systems Backed by ADT Monitoring
SafeStreets is proud to be the largest and oldest ADT Authorized Provider in the United States. ADT has more than 140 years of serving as a leader in the home security and automation industry. We believe that we are the most committed team of experts, each of us fully dedicated to helping to make the lives of every resident in Winter Park, Florida, and homes throughout the country.
Don't hesitate to call us or contact SafeStreets today. We are fully committed to helping you plan the best home security and automation system to meet your family's unique needs. We guarantee all the work we do as we try to make every American safer at home.
Call Today For Your Free Quote!