El Dorado, Kansas Home Security Systems
Are you looking to help create a safer home environment for your family? If so, consider working with the team of home security experts at SafeStreets. SafeStreets offers a wide range of products for El Dorado, KS, homeowners, including home security, camera, fire and life safety, and home automation systems. Contact SafeStreets today to set up an appointment.
Call for a Free Quote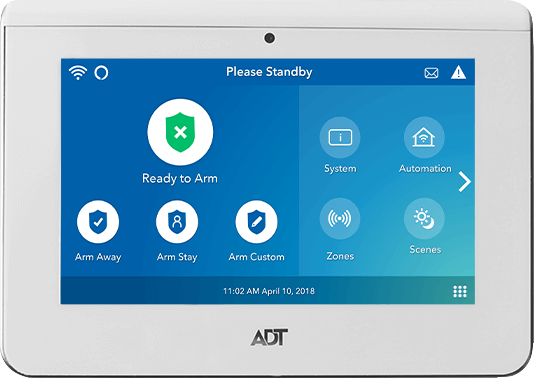 Home Security Systems in El Dorado, KS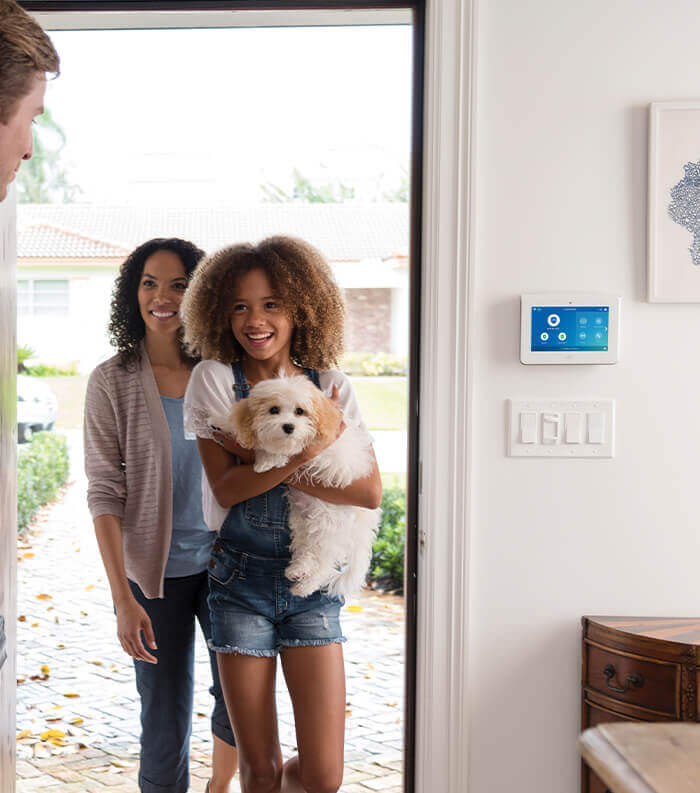 Home Security Products from Safe Streets
SafeStreets recognizes the importance of providing tools for families to monitor their safety. There is a wide range of options available that could help do that. For example, most homes can benefit from smart door locks. With them, you can lock and unlock the door from any location with your smartphone. That means letting in your teenager who forgot their key but also double checking that you locked the door before you left for the day.
You may also want to consider sensors. For example, door and window sensors alert when someone opens a door or window in your home. That way, you know if someone is trying to enter the home. With glass break sensors, you'll know if someone throws something through the living room window or smashes the glass on the front door. SafeStreet offers exceptional options, including: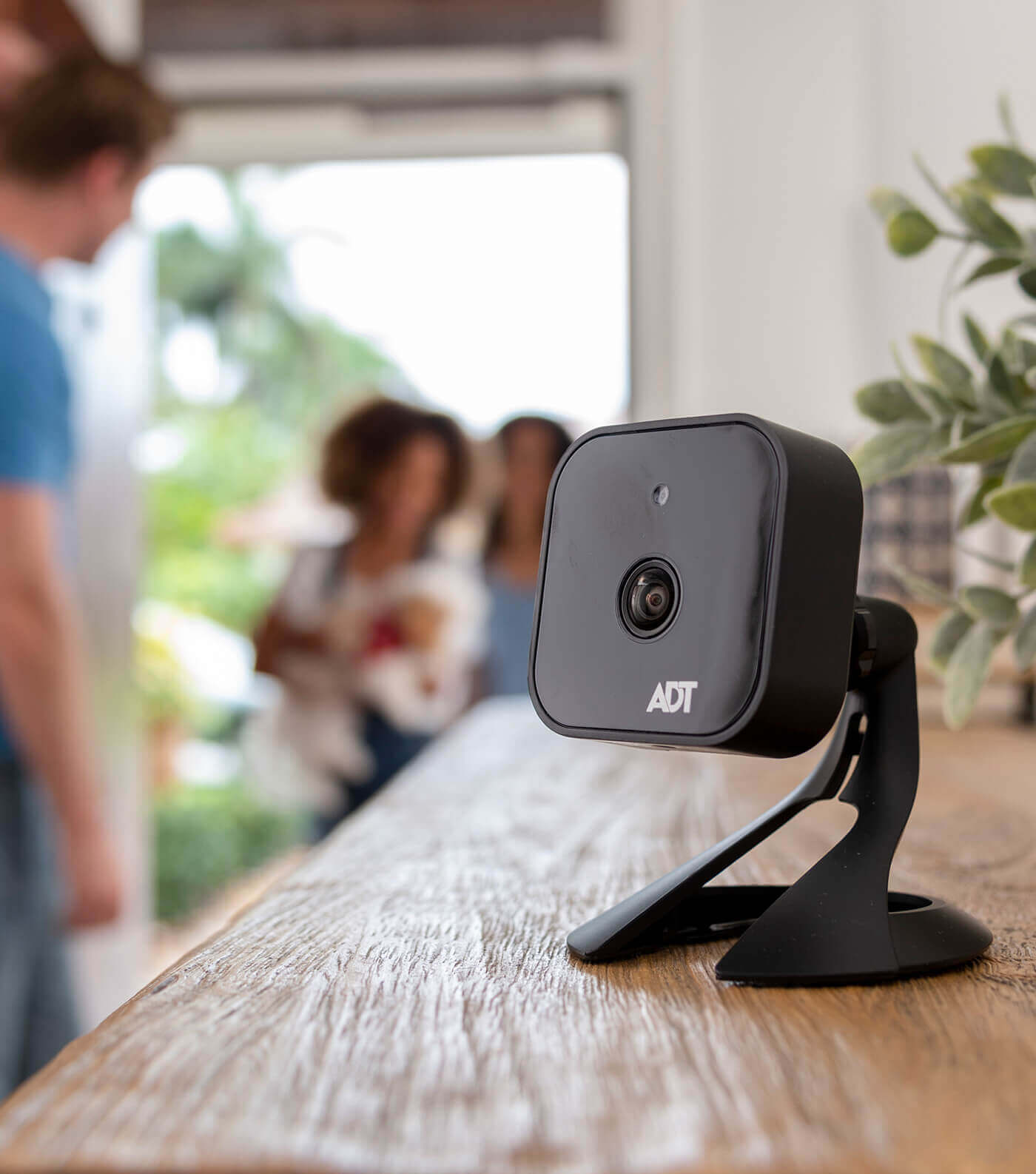 Security Cameras Can Help Protect Your Home
Home security cameras can help provide you with ample protection for your home, too. Did you know that, according to an ADT survey, having a security camera outside your home can deter people from attempting to break in by as much as 50%? Outdoor security cameras work in your favor, helping give you time to notice a person trying to get into your home as soon as they approach it.
There are other options, too. Video doorbells are great for those who do not want to open their door to would-be solicitors. They can also help to keep out people who may have ulterior motives. You can also install indoor security cameras, which are a good way to monitor the people you let into your homes, such as the painters or the babysitter. You can also keep an eye on your kids and pets when you are away from home.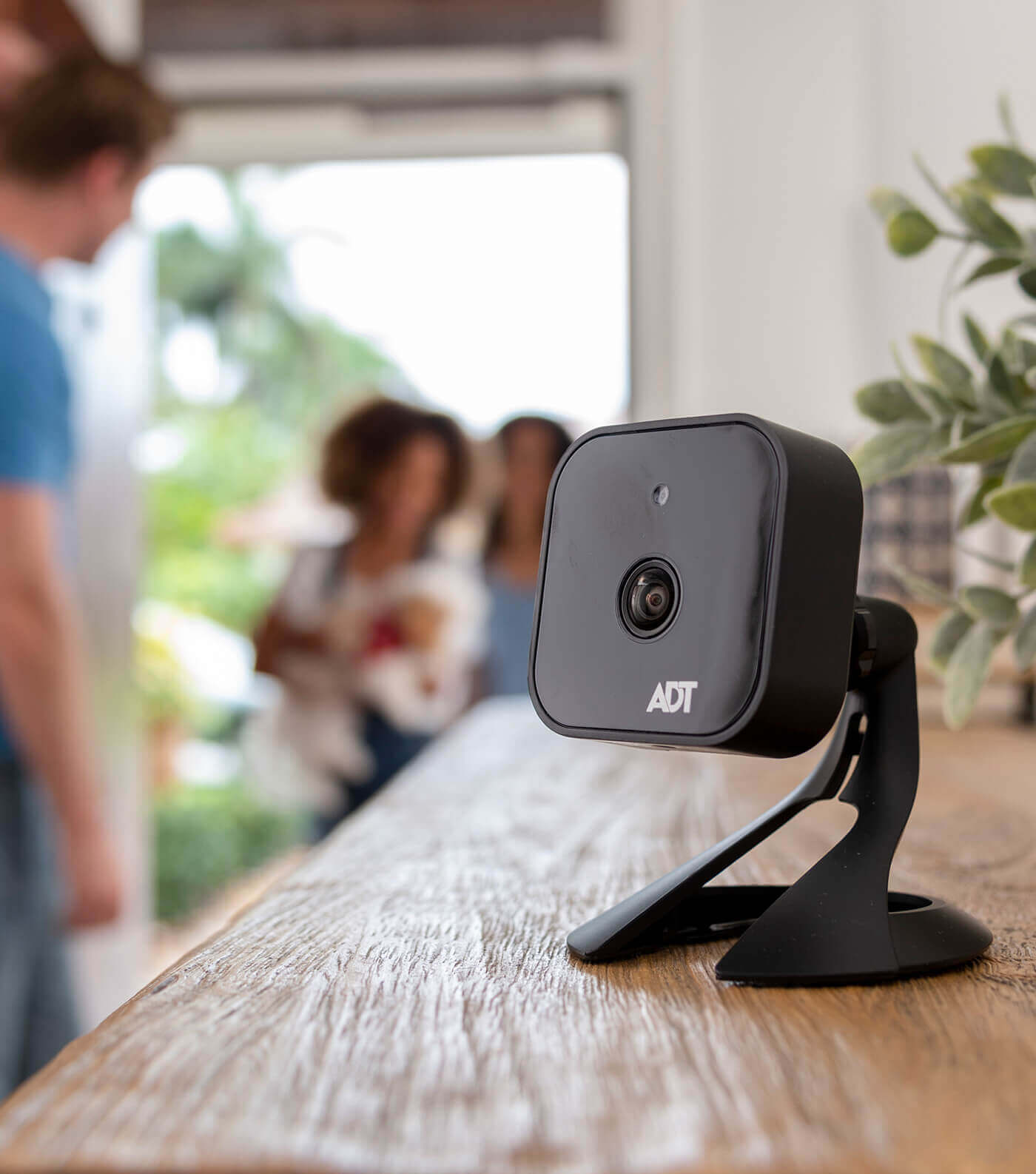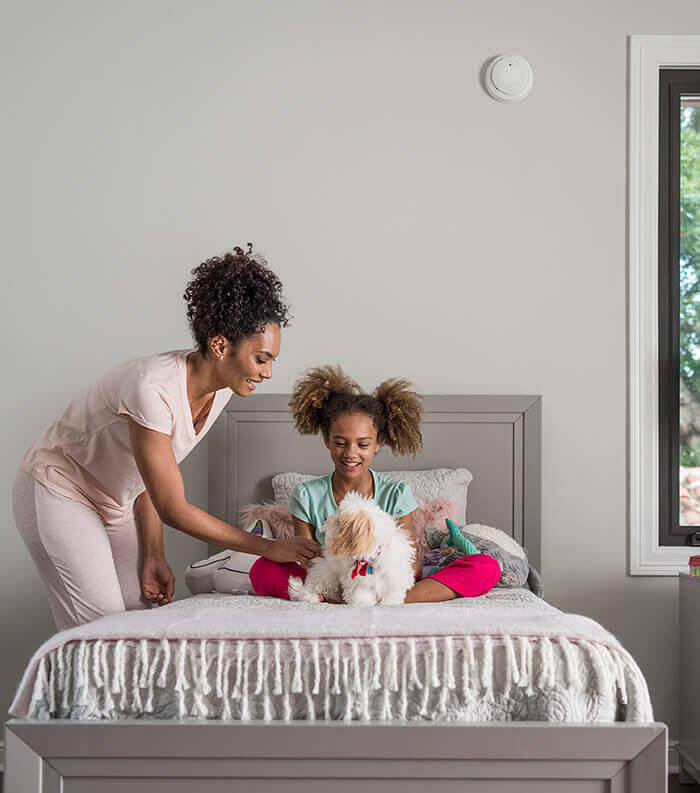 What Fire & Life Safety Products Does SafeStreets Offer?
SafeStreets provides a range of tools that can also help to keep your family safe from other types of threats. Our fire and life safety products are designed to alert you to floods, fires, or carbon monoxide leaks.
Flood Sensors
Our flood sensors detect water when it rises above a certain level in your home. This could indicate flooding in your basement or a leaking appliance that you need to get help for right away.
Carbon Monoxide Detectors
Our carbon monoxide detectors work to alert you to the buildup of this dangerous and deadly gas. Carbon monoxide is a silent killer that often strikes at night when your family is sleeping. These detectors will determine if there is CO in the air and alert you to it.
Smoke Detectors
With the help of smoke detectors, you are able to get an early warning of a potential fire in the home. These detectors not only alert those in the home but also can alert you on your phone, allowing you to get home fast even if no one else is there. They also come with 24/7 ADT monitoring, so you can have the peace of mind of knowing that ADT professionals are monitoring for fires and will send help right away if a fire is detected.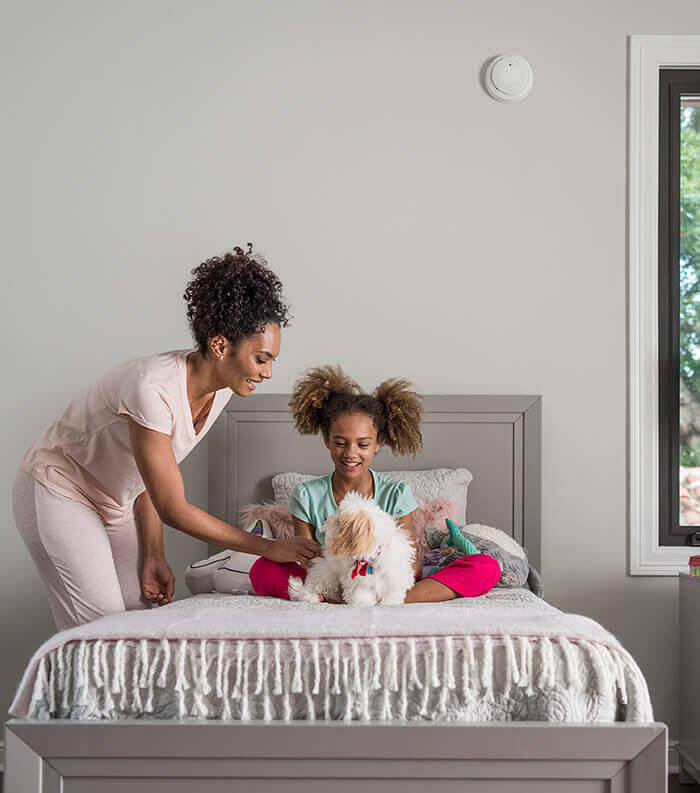 Home Automation Products in El Dorado, KS
For those that want to make their home a bit smarter, SafeStreets offers a number of products that can help do that. Home automation is a tool that enables you to easily control various components in your home with ease. For example, you may have forgotten if you turned off the coffee pot on your way to work. You don't want to start a fire. If the coffee pot is plugged into a smart plug, you can turn off all power going to it with the click of a button on your ADT Control app.
You can also use products like smart lights and smart thermostats to provide you with more control over the lighting and temperature of your home. SafeStreets offers a range of options, including: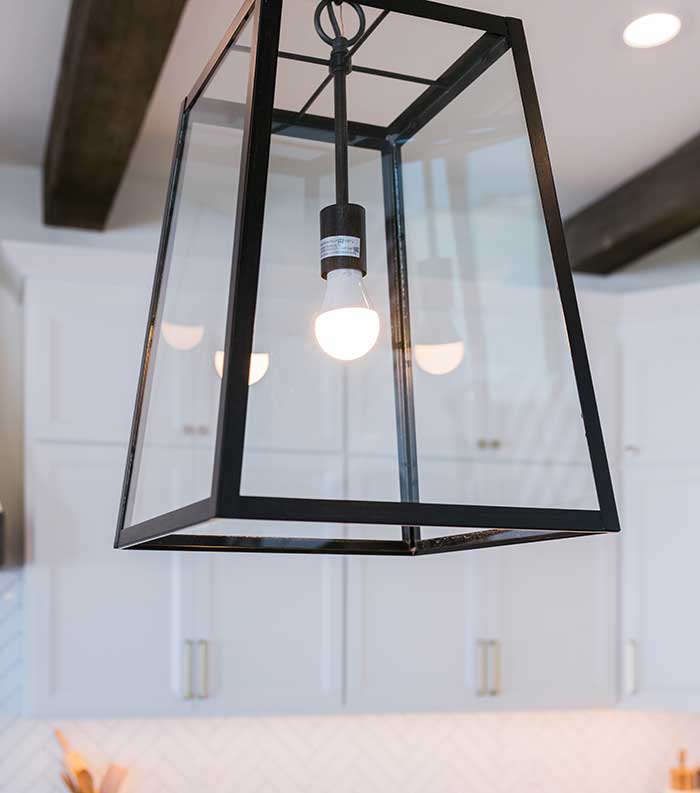 SafeStreets Is Proud to Be An ADT Authorized Provider
Take a moment to consider the benefits of a professional monitoring service. It allows for professionals to be ready to react to any sensor or device in your home that sounds. As an ADT Authorized Provider, you can get this set up in your home in no time. Contact SafeStreets today for more information about our products or to set up an appointment.
Call Today For Your Free Quote!