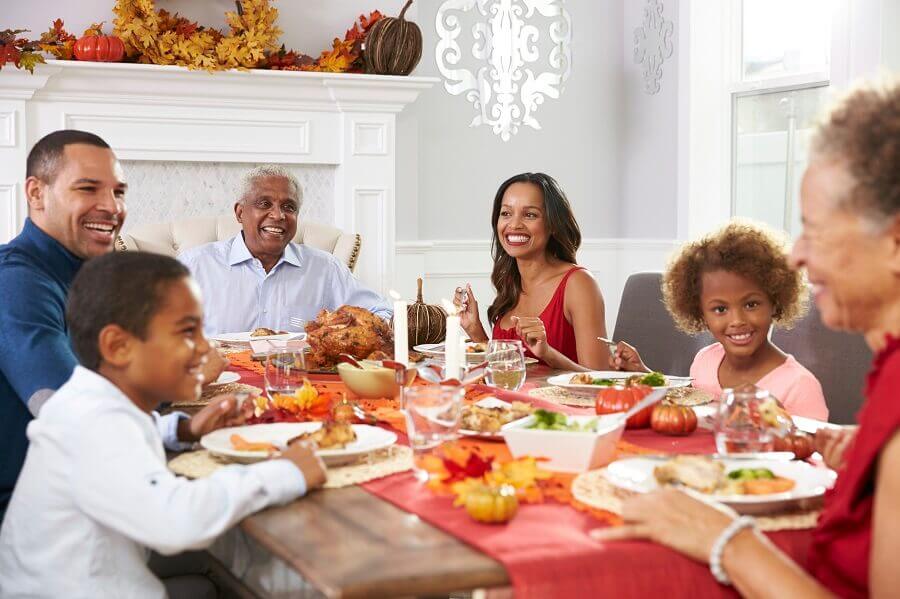 It seems like we were just ramping up for the start of school and all of a sudden it's the holidays again! How does that happen?
Maybe the older I get, the faster the time goes… I have been warned of that fact. Regardless, it's November and time to start thinking about the busy weeks to come, including thinking about safety.
To help you prepare for a safe and sane Thanksgiving weekend, we've pulled together some of our favorite seasonal posts and featured them here. We've covered everything from kids coming home from college to hanging holiday lights, so be sure to take a look…and to minimize your chances of anything bad happening during what should be a joyful time of—quite literally—thanksgiving.
Traveling teens
This is my first time experiencing a child flying home for the holidays, as our youngest is going to college on the opposite coast. She's flying home for Thanksgiving, but no matter how your own teen is making the trek, check these travel and safety tips…and maybe send the post to your kid. I just did.
Thanksgiving security, travelling and cooking tips
This post is kind of a catch all of Thanksgiving safety tips, covering everything from traveling by car to the big family dinner to leaving your house empty to being safe in the kitchen if you're the one doing the cooking. Be proactive today for a safer holiday by reading through these tips now, ahead of time.
Be ready for Black Friday
Are you heading out to hit the sales on Black Friday? Before you grab your car keys and head out the door, review our safety tips for keeping you, your car and your home safe that day…because safety and security are more important than any big sale!
Shop securely online
Choosing to do your shopping from home instead? You're not alone! The numbers of people shopping online for the holidays is growing each year…which also grows the risk. Before you pull out your phone, tablet or computer, review our online shopping security tips. Sadly you're probably more like to be a victim when shopping online vs. in person, so take all the steps you can to protect your identity and financial information.
Prepping your property
Plenty of people start their holiday decorating the day after Thanksgiving, which leads to all kinds of potential for fires or other accidents. Can you imagine a worse time of year for a disaster than the holidays?? Me neither! So be proactive to prevent any with these holiday home safety tips, covering everything from Christmas tree precautions to protecting your packages to hanging lights safely.
However your Thanksgiving holiday goes, whether you're working or home, with family or on your own, looking forward to it or ignoring it, we hope you have a gratitude filled—and safe—day!