Home Security Systems in Spring Hill, TN
Spring Hill, TN, is a quaint but bustling town near Nashville. It's loaded with natural splendor and other nature-based recreational activities. SafeStreets is an ADT Authorized Provider that's committed to helping enhance the safety and convenience in the homes of all Spring Hill residents. We offer a full array of home security products, home automation systems and indoor, outdoor, and doorbell video cameras.
Call For A Free Quote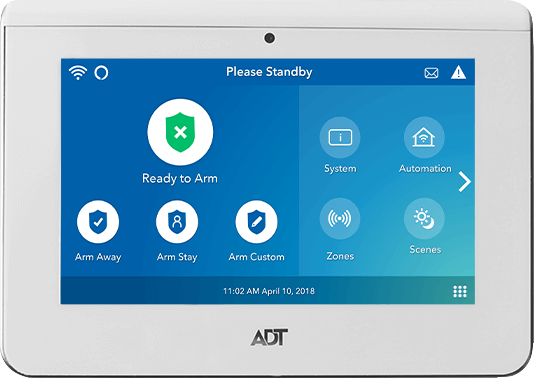 Help Keep Your Family Safe with Home Security Systems
Home security systems play a crucial role in helping protect families from theft, break-ins, vandalism, and other crimes. Our home safety systems include:
Let's review some details about each of these high-tech devices that can help bring you peace of mind in knowing that your family, pets, home, and yard are monitored at all times.
Security Cameras from SafeStreets
Security cameras can help to protect your home and can even help to prevent break-ins. Our camera systems provide 720p HD footage with de-warping technologies to yield crisp, clear video of what's happening in real-time. SafeStreets offers:
Let's take a zoomed-in look at each of these innovative products.
Video doorbells
Our video doorbells allow you to see who is at your door without having to answer it. You can also communicate remotely with whoever may show up.
Indoor security cameras
Our indoor security cameras provide 360-degree video views of your home's interior spaces. Use your smartphone to see what's happening in your house anytime, from anywhere, when connected with ADT-monitoring services.
Outdoor security cameras
SafeStreets' outdoor cameras provide clear views of your property, day and night, without you needing to be there. Just use your mobile app to get instant live updates.
What Fire & Life Safety Products Does SafeStreets Offer?
Intruders and vandals aren't the only threats to your family, furry friends, home, and property. You have to be mindful of natural forces that can cause damage, too, including flooding, fire, and carbon monoxide. SafeStreets can help protect your family on all fronts.
Flood sensors
When your home is equipped with our flood sensors, you'll receive an instant notification on all your connected devices whenever any abnormal source of water is detected.
Carbon monoxide detectors
CO is a silent, deadly killer of people and their pets. Protect yours with SafeStreets' carbon monoxide detectors that electronically "sniff-out" even the smallest amounts of this poisonous gas.
Smoke detectors
If smoke, heat, or fire is detected in your home, you'll receive an instant message from your smoke detector letting you and first responders know about it. In a fire, quick action is key to saving lives and property.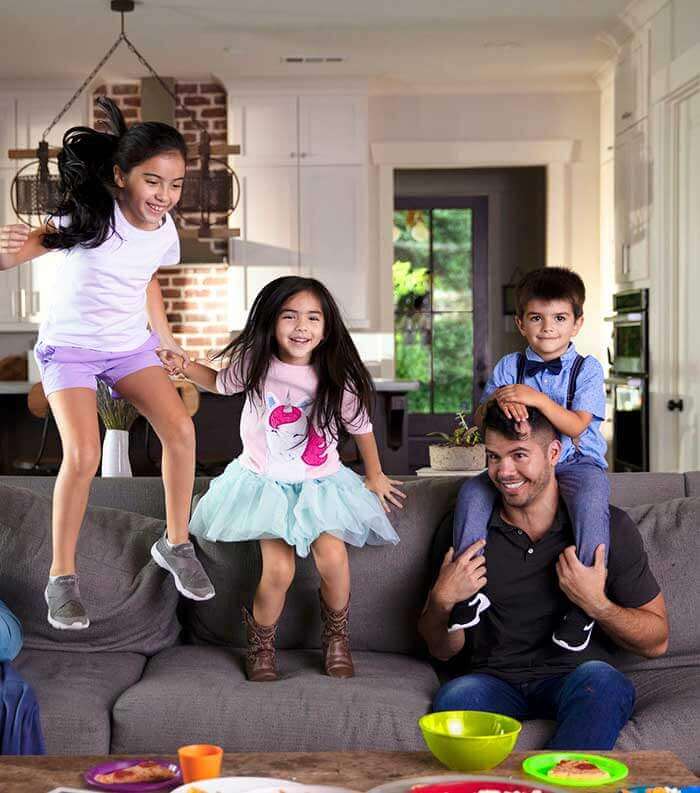 SafeStreets Offers High-Quality Home Automation Systems
Home automation helps make life easier for your family. They can more easily control lights, temperature, security devices, and more with SafeStreets' smart plugs, smart LED light bulbs, and smart thermostats, all of which can easily integrate with 24/7/365 ADT monitoring and reporting. These high-tech innovations are designed with your family's convenience, ease of use, and, of course, safety in mind.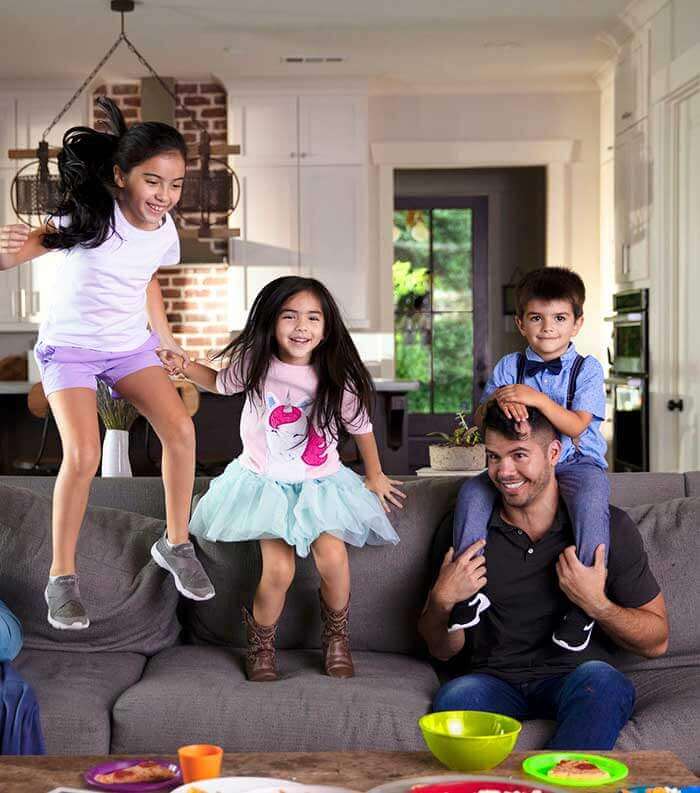 SafeStreets: A Proud ADT Authorized Provider
The professional home security and automation experts at SafeStreets dedicate their lives to helping protect American families, their pets, and their homes. We are exceedingly proud to be the United States' oldest ADT Authorized Provider. Please don't hesitate to reach out to our amicable, accommodating team today with your questions or to request installation. We are here to help protect your family and home.
Get A Free Quote Today