Home Security Systems in La Vergne, TN
La Vergne, TN is Nashville's neighbor in Rutherford County. It's home to a caring community of friends who enjoy music, fishing, boating, fine cuisine, and world-class shopping. SafeStreets offers a full line of home security products that help you protect what matters most: your family and home.
We plan and install ADT-monitored home security devices including indoor and outdoor home security cameras, fire and life safety detectors, and home automation systems that make your life easier while greatly increasing your family's safety and well-being. Continue reading to learn about the 24/7 home protection products and services SafeStreets offers.
Call For A Free Quote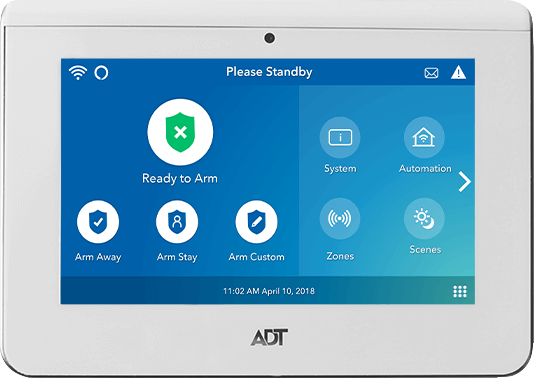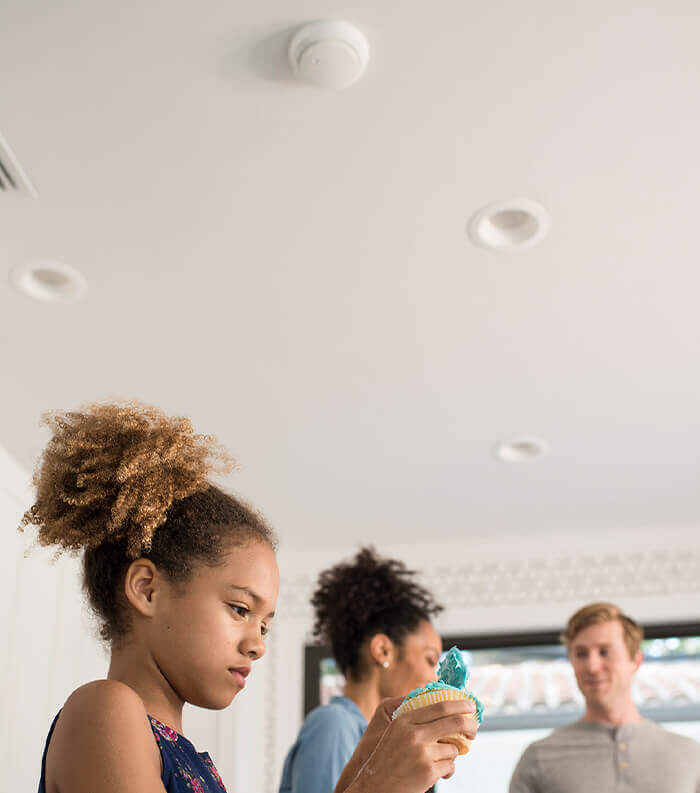 Home Security Products from SafeStreets
The home safety professionals at SafeStreets understand that protecting your family is your top priority, and we are here to help. We do so with the world's best home security products, including:
Door & window sensors

Glass break sensors

Smart door locks
Let's zoom in closer on each of these innovative home security advancements.
Door and window sensors
Our ultra-sensitive door and window sensors will let you know instantly whenever an intruder opens one of your doors or windows. Each sensor continuously monitors a large area of your home for comprehensive protection.
Glass break sensors
SafeStreets' glass break detectors are perfect complements of our door and window sensors. They detect the slightest breakage or cracking of your windows and doors and alert you instantly on all of your connected devices.
Smart door locks
Smart door locks from SafeStreets allow you to use your smartphone or other devices to unlock your doors from wherever you may be. They work excellently in conjunction with our keyless entry systems to keep your family safe.
Home Security Cameras & Surveillance
ADT monitoring helps alert you to issues in your home. Our indoor, outdoor, and doorbell security cameras continuously monitor every inch of your home and property, scanning for any signs of intruders, burglars, and vandals.
Indoor security cameras
A new indoor security camera network in your home will help put an end to your worries about the safety of your home, even if you are not there. Pair it with our line of home security products for ultimate protection and an instant notification whenever there's even the slightest concern.
Outdoor security cameras
The advanced technology built into SafeStreets' outdoor monitoring cameras alerts you whenever potential trouble sets foot onto your property. Let our helpful professionals custom design a network for you.
Doorbell security cameras
Doorbell cameras from SafeStreets help you to see who's at your door and instantly alert you if a package pirate is about to make off with your parcels, even if you are away from home.
Fire and Life Safety Products
SafeStreets' ADT sensors and monitoring services help to protect your family from dangerous threats besides intruders, burglars, and vandals. Read more about our state-of-the-art flood, smoke, and carbon monoxide detectors that can instantly dispatch first responders to your home.
Flood sensors
When one of your SafeStreets' ultra-responsive flood sensors detects a water leak, you'll receive instant notifications on all of your connected devices. These advanced tech tools are wireless, battery-powered, easy to use, and can help add significant safety to your home, helping you to avoid costly water damage repairs.
Carbon monoxide detectors
Our carbon monoxide detection systems help protect your family and allow you to sleep easily, knowing that dangerous carbon monoxide fumes cannot surround you without setting off the alarm. If a high level of CO is detected, a loud audible alarm will sound instantly, giving time to escape and call first responders to your location.
Smoke detectors
Advanced smoke detectors from SafeStreets identify even the smallest threats of fire, immediately as they occur. Add ADT monitoring to this system and ADT's security professionals can call for help on your behalf. A smoke detector will help get your family to safety quickly.
Home Automation Systems
Arm your home with futuristic technologies featured in our integrated home automation systems. SafeStreets' friendly and knowledgeable professionals will arrive at your home, plan out, and custom design a computerized system to meet your unique needs. Keep reading to learn how smart thermostats, smart lights, and smart plugs can simplify your life and enhance your family's safety.
Smart plugs
Connecting your small appliances and lights to our Z-wave module smart plugs arms you with the capacity to operate them remotely.
Smart thermostats
Replacing your conventional thermostat with a smart thermostat from SafeStreets allows you to remotely control your temperature gauge from home or anywhere else you may be. Our Wi-Fi thermostats easily integrate with your smart devices for simple temperature management.
Smart lights
Smart light bulbs from SafeStreets provide better security for your home while streamlining its automation. Our efficient Z-wave light bulbs save your money and help you preserve the environment.
An Experienced and Reliable ADT Authorized Provider
Our extensive experience makes us one of the most reputable companies in the home security and automation industry. Don't hesitate to contact our friendly and helpful team today with your questions or to schedule installation.
Get A Free Quote Today