Home Security Systems in Mt. Juliet, TN
A short commute to Nashville, Mt. Juliet, TN, is a rapidly growing city. Its population has exploded recently, now topping 39,000 residents. Locals call Mount Juliet the "Gateway to the Appalachians," and it's loaded with scenic rivers, mountains, lakes, wildlife, and other beautiful attributes.
SafeStreets, an ADT Authorized Provider, consists of a team of dedicated professionals committed to providing the best home security and automation products and services in the world. Continue reading to learn more about how we can help to simplify your life and help keep your family safe.
Call For A Free Quote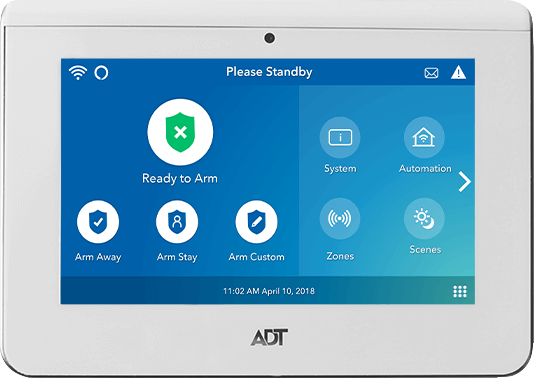 Home Security Products for Mt. Juliet, TN Residents
Our home security products and services can keep you connected to ADT monitoring 24 hours a day, every day of the year. We help protect your home and family from all life-threatening situations, helping to make your life less worrisome, far safer, and much simpler.
Door and window sensors
With our advanced window and door sensors in place, you'll know instantly if any of your windows or doors are opened or closed. Whether you're at home or traveling, you'll receive an instant notification with the option to quickly contact first responders if you feel the need to.
Glass break sensors
Our extra-sensitive glass break sensors help you know right away if a vandal or burglar is breaking into your home. The slightest cracking or breakage in your windows and doors will be instantly recognized, and ADT-monitoring professionals can notify both you and first responders.
Smart door locks
Lock and unlock your doors with your smartphone or another connected device, whether you're home or not. SafeStreets' smart door locks allow keyless entry via the ADT Control app. You can use your phone or another device to see who is at your front door in real-time. If you want to, you can unlock the door and let them inside. And if you need to, you could notify first responders that they are unwelcome.
Security Cameras from SafeStreets
SafeStreets' indoor, outdoor, and doorbell security cameras help you protect your home and prevent break-ins regardless of your location. We help you protect your home from burglars, vandals, intruders, and other undesirables who may show up without an invitation. Our high-tech surveillance cameras can be connected with ADT monitoring to provide you with 24/7/365 protection for your family.
Video doorbells
With SafeStreets' video doorbells, you can see who's at your door from anywhere. You can also communicate with them through the system's 2-way communication portal. These are wonderful high-tech tools that help keep package pirates from stealing your goodies.
Indoor security cameras
Our indoor security cameras provide 720p HD video with 360-degree views. You can shift between indoor security cameras to your outdoor security cameras and get a complete view of what's happening in your home from wherever you are in the world from any of your connected devices. And if you're not watching, and motion is detected, you'll receive an instant notification.
Outdoor security cameras
SafeStreets' outdoor security cameras work in conjunction with doorbell and indoor cameras to offer you comprehensive protection. Our security experts will design and set up a high-tech camera system that allows you to view every inch of your home and property any time you want, from anywhere.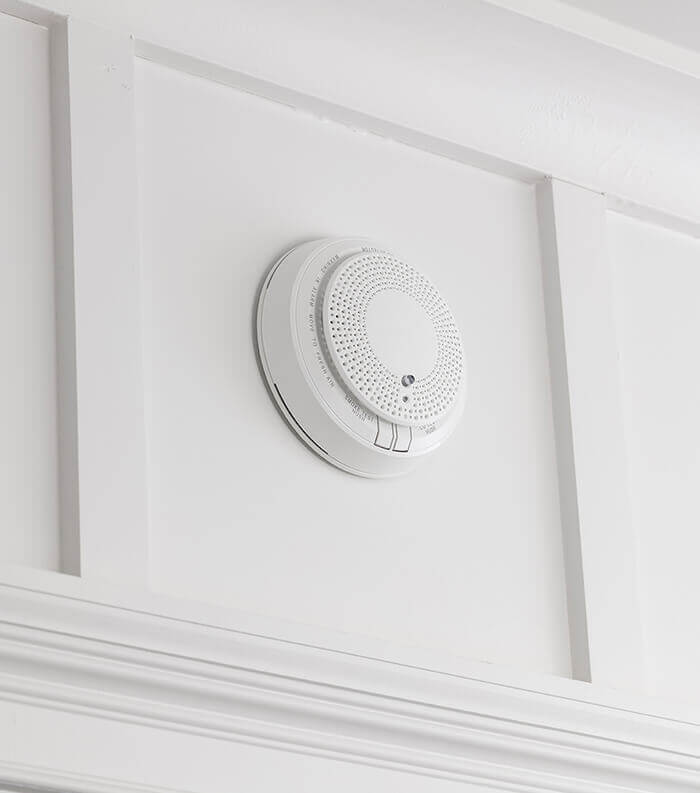 Help Protect Your Family With Fire & Life Safety Systems
Our fire and life safety systems will help to keep your family protected. We offer carbon monoxide detectors, smoke detectors, and flood sensors that you can place throughout your home. They also come with 24/7 ADT monitoring. We understand that you want to protect your family from more than intruders and burglars; you need to help protect them from natural elements as well.
Flood sensors
Did you know that water damage is one of the most common claims against homeowners' insurance policies? It's true. With our flood sensors in place, you'll be notified if a leak begins anywhere in your home. And that can help save you thousands of dollars in costly water damage repairs.
Carbon monoxide detectors
Carbon monoxide is called a silent killer because a leak is exceedingly difficult to detect in its early stages. Our high-tech CO detectors can electronically sense carbon monoxide far sooner than any human. If a leak is detected, you'll receive an instant notification via all of your connected devices.
Smoke, heat & fire detectors
If there's ever a fire in your home, it is crucial to get first responders there as soon as possible. Our smoke detectors are super sensitive and they are designed for your family's protection. You'll receive an instant notification, and the option of dispatching first responders to your location, within seconds.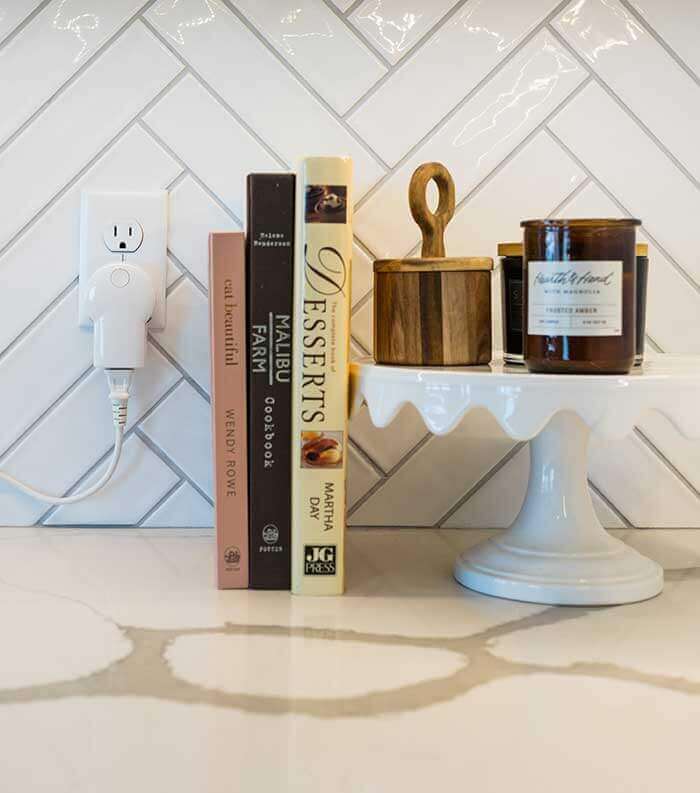 Home Automation Products in Mt. Juliet, TN
SafeStreets' home automation products conserve energy, save money, make your life simpler, and help keep your family safer. Our technologically advanced smart plugs, lights, and thermostats will help turn your house into a futuristic home that is easier to control and manage.
Smart plugs
Smart plugs will help you experience increased security when you connect your interior lights and small appliances to our home automation system. You can control them from anywhere, remotely via your smartphone or other connected devices.
Smart lights
Smart light bulbs from SafeStreets easily integrate with your ADT Control app to allow you on-the-go control of your home's lighting system. Turn your lights off or on, as needed, regardless of your location, to help deter burglars, vandals, porch pirates, and more.
Smart thermostats
When you upgrade your ordinary thermostat to a smart thermostat from SafeStreets, it can help you experience energy savings and increased comfort in your home. Our Wi-Fi thermostats allow you to schedule your thermostat settings for quick and easy on-the-go changes.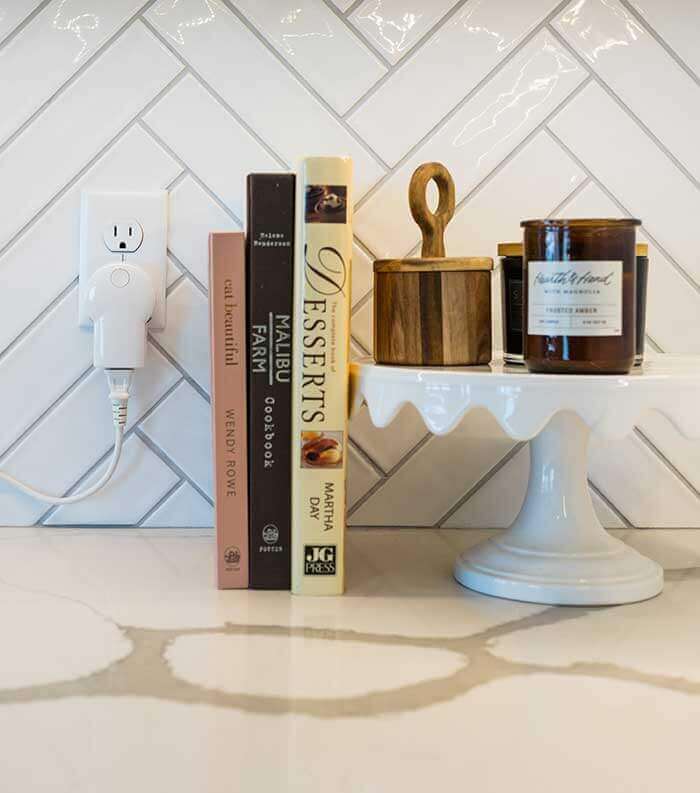 Help Protect What's Most Important To You
SafeStreets offers security products that are designed to help protect your home and family. Contact our team of experienced professionals to benefit from our extensive industry experience and knowledge. We dedicate our lives to helping make your family safer and your home more efficient and easier to control.
Get A Free Quote Today