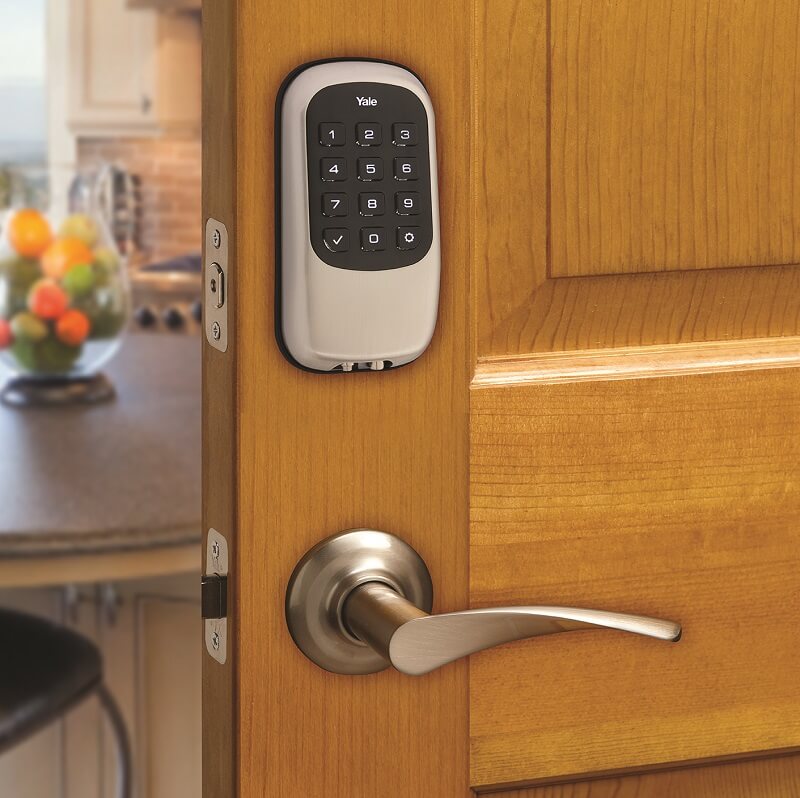 If your car is new enough, you probably don't have a key to unlock the door or even to start the engine. Instead, you have a "proximity key" which means something you're carrying will unlock your car door for you when you are close enough.
As someone who drives an older car with an old-fashioned key, I can't quite wrap my head around that yet, but I'd better get caught up soon because door locks for houses are going high tech too!
A home security or home automation system is a smart way to protect your home, but—as we've said before—it's not enough. You must take other steps too, including secure door and window locks. And those locks are getting ever more sophisticated while offering multiple advantages as high-tech locks. You can lock or unlock your door remotely using your smart phone when necessary. You can assign a temporary code to a non-family member who needs to access your house—say a neighbor who's feeding the cat while you're away. You can get a notification when the lock is used. And those are just a few of the new-fanged features!
When your lock's looks count…
Your lock is a security feature, but it's also prominent on the entry point of your home, so appearance might be of utmost importance to you. If you care about appearance and you want a lock that looks like a lock, you can find them. Some smart locks can be opened with a code on a keypad, as a keyless entry, or with a key, but they have a classy low-tech "lock look" even though they're high tech on the inside.
When you want high-tech features with a low-tech look
Some new-fangled locks do double duty when they look like a regular deadbolt but are all high-tech. You can even find locks with a place to insert a key, but they work via a biometric scanner that's hiding behind an innocuous looking lock. You put your finger under the scanner to gain access.
When you want your high-tech lock to have a high-tech look
Other new locks look as high tech as they perform–all sleek and streamlined, screaming they're high tech and not pretending to be anything but!
Of course, you have other options for locking your front door that are low tech, and those options are fine too, as long as you're using high-quality locks and the whole family is diligent about locking them. But if you want something more sophisticated, one of these high-tech options might be the best choice for you!