Buena Ventura Lakes, FL Home Security Systems
Upgrading your home security system is a smart investment. Not only can home security and automation tools protect your home and family, they can also provide added conveniences that you might not have thought of. Imagine being able to turn on and off lights from another room, answering the door when you're not home, or having first responders dispatched to your home when you become incapacitated from smoke inhalation. All of these things are possible with the help of SafeStreets.
SafeStreets is an ADT Authorized provider and many of our products come with ADT monitoring. This means that someone can alert you to issues at your Buena Ventura Lakes, FL whether you're home or not. Our professional team is happy to assist you with a personalized quote for a home security system that addresses your needs and budget. Keep reading to learn more about our high-quality home security, cameras, fire and life safety, and home automation systems that could help protect your home and family.
Call for a Free Quote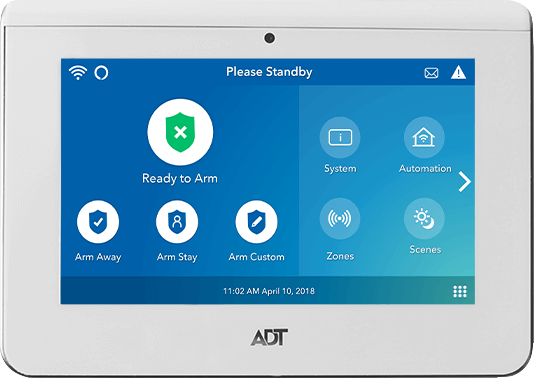 Home Security Systems in Buena Ventura Lakes, FL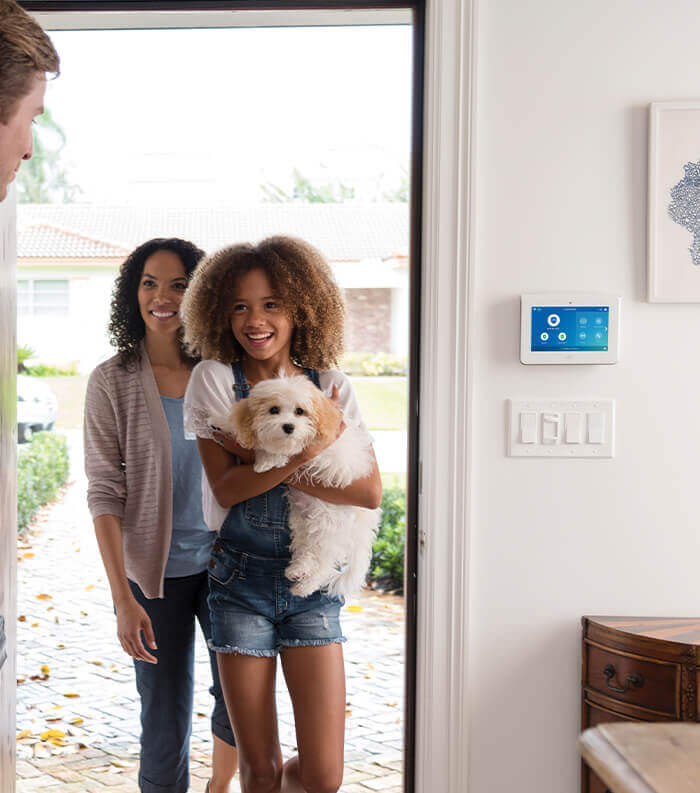 Help Keep Your Family Safe with Home Security Systems
When you invest in home security systems, you can help protect your property as well as your family. The right home security systems could help reduce the risk of danger both within and outside your home. SafeStreets offers a range of tools that may help you prevent thefts, break-ins, and other crimes.
A good starting point when investing in home security is to find the tools that can help keep people out of your home. Smart door locks can do that by allowing you to control who has access. They also allow you to learn when someone enters your home by sending you an alert on your phone. You can even give each member of your family a personalized code to get in, which can help you keep track of when they come and go.
Door and window sensors are also crucial for those who wish they had help preventing theft and break-ins. These sensors sit on your windows and doors but are not obvious, making them hard for a potential thief to see. When the door or window is opened unexpectedly, the sensor helps alert you to that. That can help protect some hard-to-reach areas like the upstairs windows or the basement door.
Glass break sensors are also essential to a good home security system. They are designed to help alert you to the particular sound of glass breaking, which can happen when someone breaks a window to gain entry to your home. Glass break sensors from SafeStreets can detect glass breaking within a 25-foot radius, which is great to cover rooms with many windows like sunrooms.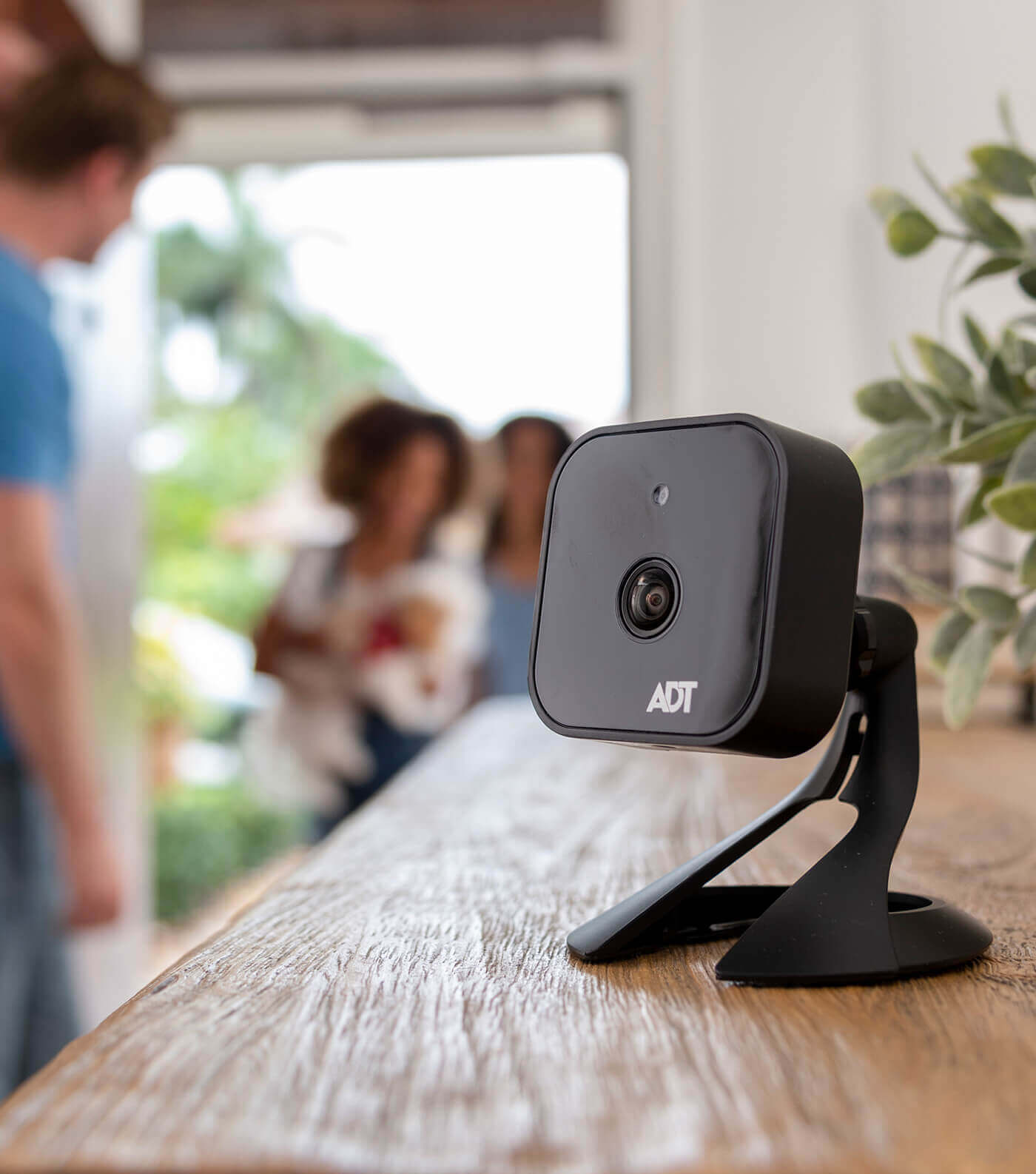 Security Cameras for Buena Ventura Lakes, Florida 
Cameras from SafeStreets may help to increase security in your home as well. They help allow you to monitor what is occurring around the exterior and interior of your home. When properly placed by professionals, you can easily get a visual of what is happening in various areas of your home, allowing you to make decisions about your safety needs.
Video Doorbells
Not only can a you answer the door from your smart doorbell, but they are also an important security tool that can help provide you with a view of what's happening on the street in front of your house. Video doorbells allow you to see when someone approaches your door, helping you to decide whether or not you should open the door or keep it closed. They also offer two-way communication so you can speak to the person on the other side of your door by using your smartphone, you can answer the door from virtually anywhere. 
Indoor Security Cameras
Indoor security cameras may not seem necessary until you consider who you let into your home. Do you let electricians and plumbers in when you're not there? Is there someone that comes to check on your senior loved one, take the dogs for a walk, or babysits your children? These cameras help you to see what they are doing. 
Outdoor Security Cameras
Designed to be placed in all areas on the home's perimeter, these cameras help give you insight to what's happening around your home in real time. Outdoor security cameras from SafeStreets can help work as a deterrent for someone thinking about breaking in. If they notice the exterior cameras, they might think twice before trying to enter your property any further.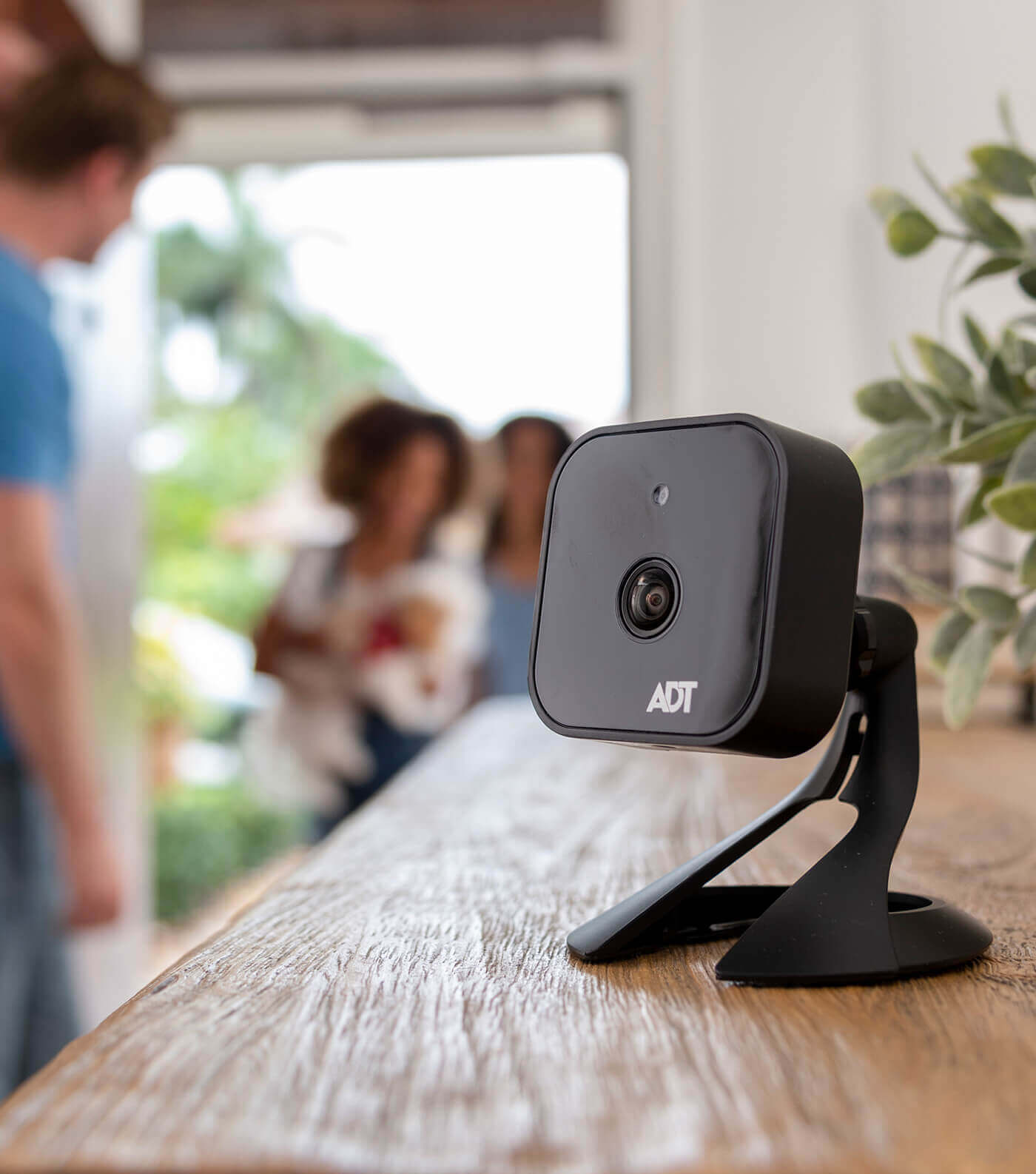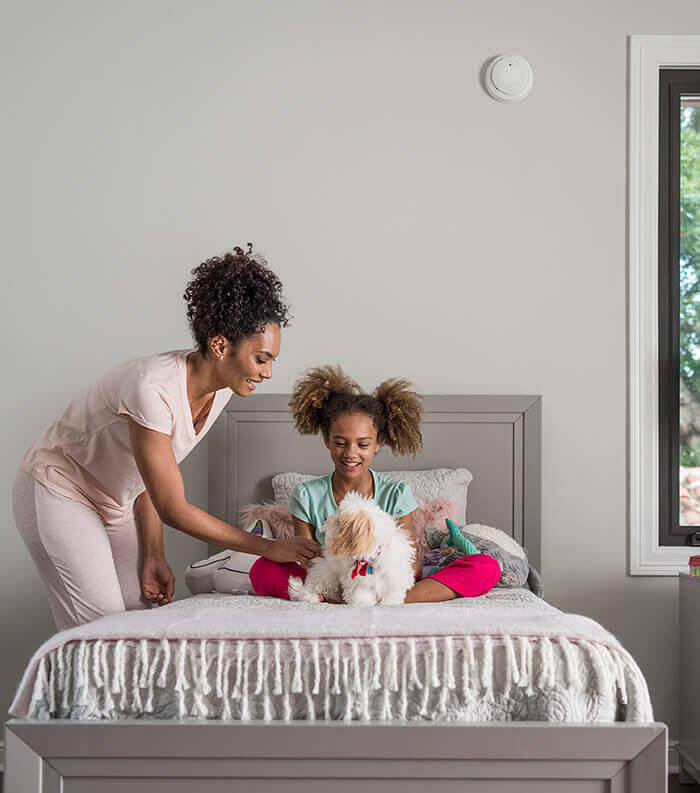 Fire and Life Safety Products from SafeStreets
Homeowners often forget that floods and fires can happen at any time, and our products help protect you from these dangers at any time. 
Staying safe from floods may not be something you've thought about, but there is a significant risk when flooding occurs. With flood sensors, these small devices can send a message to you when water is entering a space, allowing you to take action to get out of the risk area to get help. The earlier you are aware of these issues, the sooner you can respond accordingly. Water damage doesn't just come from storms. Burst pipes, backed up drains, or an overloaded washing machine can cause severe water damage. Flood sensors from SafeStreets help you react quickly to an accumulation of water so you can avoid expensive damage. 
Fires can be a considerable risk for all homes, no matter how careful you are. Early detection through smoke detectors helps you to have as much time as possible to get out. 
Carbon monoxide detectors are also necessary. They work to help you know when this dangerous gas is building to unsafe levels in your home. During the winter, the risk of dying in your sleep from carbon monoxide poisoning is very real. Learn more about our fire and life safety products, including: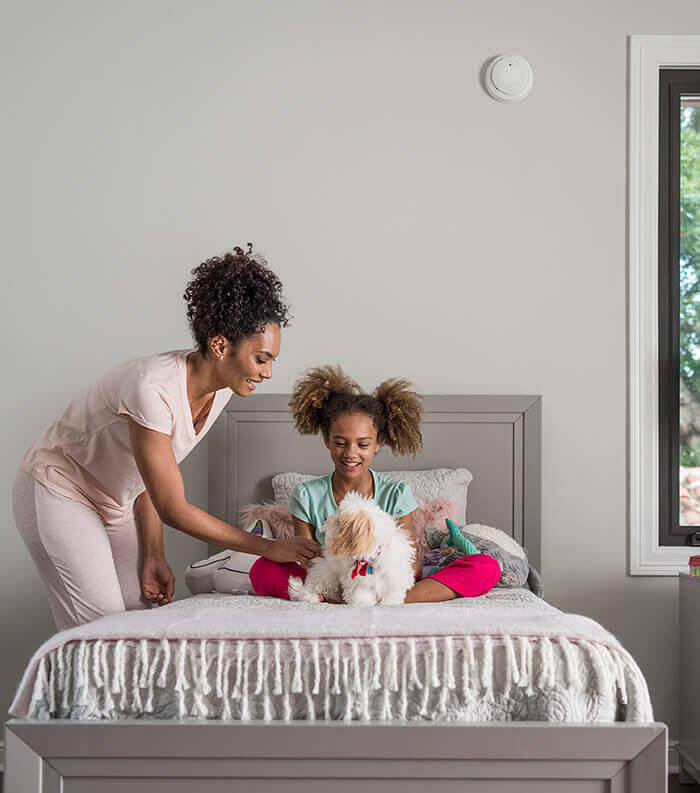 Home Automation Systems from SafeStreets
Home automation can be empowering for many property owners. It helps you take control your home from a distance and schedules can make certain activities easier. SafeStreets offer a range of home automation features that may help you.
Smart Plugs
Designed to allow you to control the flow of electricity through them, smart plugs can be a great way to ensure the TV, computer, or coffee pot is turned off at the same time every day. You can control them right from the ADT Control app on your smartphone for the ultimate convenience.
Smart Lights
Smart lights screw into most any lamp or fixture which helps you control them more conveniently. You can turn the lights off if you forgot to do so no matter where you are. Whether at work or cozy in your bed at night, you don't have to leave your sport to turn off lights around your home. This can help lead to serious cost savings on your monthly electricity bills.
Smart Thermostats 
Control the heating and cooling in your home from a distance using smart thermostats. These are designed to help you to increase or lower the heating and cooling based on your needs, often keeping the temperature a bit higher or reduce to conserve energy when you are not home. If you forgot to adjust your thermostat before you left for vacation, you can do so with the ADT Control App.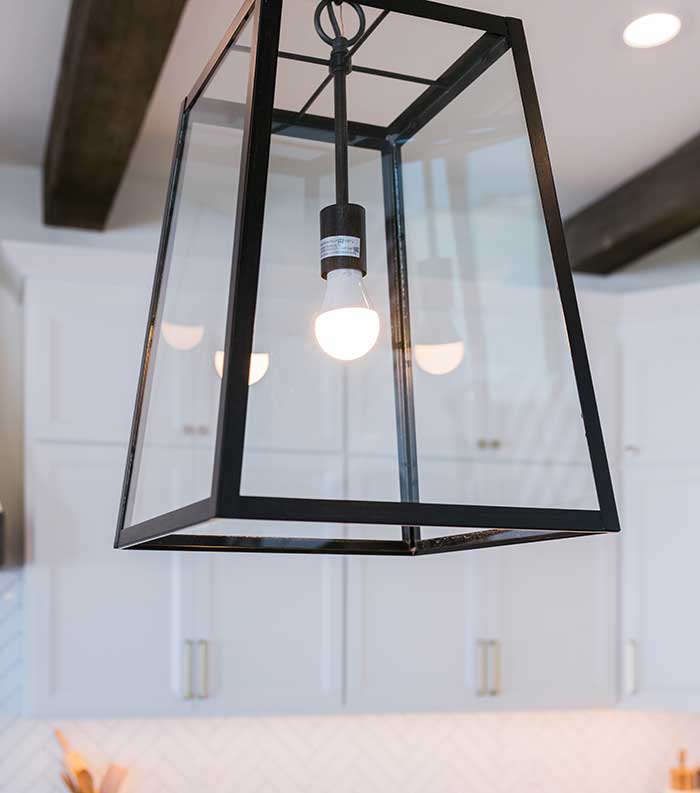 Help Protect What Is Most Important to You
SafeStreets wants to help you put the highest quality security devices into your home. These products are designed to protect your home and family. Let our team of experienced professionals assist with the proper installation of each one, giving you peace of mind when using them. Contact us today to get started on a free estimate.
Call Today For Your Free Quote!