Alpharetta, GA Home Security Systems
Families in Alpharetta, Georgia are often busy around town, at work, or at school and they leave their home unattended for hours on end. Nothing can ruin your day faster than coming home to find out that someone has been in your house uninvited, or that your packages you've been waiting on have been stolen right off your front stoop. Incidents like this can be scary. You believe that Alpharetta is a safe place, but you never know what happens around your home when you're not home.
SafeStreets proudly provides home security services including fire and life, and home automation services for customers in Alpharetta, GA. We are an ADT Authorized Provider and our home security equipment comes complete with ADT monitoring. If you want to upgrade your home with home automation or security features, talk to the team at SafeStreets to get started.
Call for a Free Quote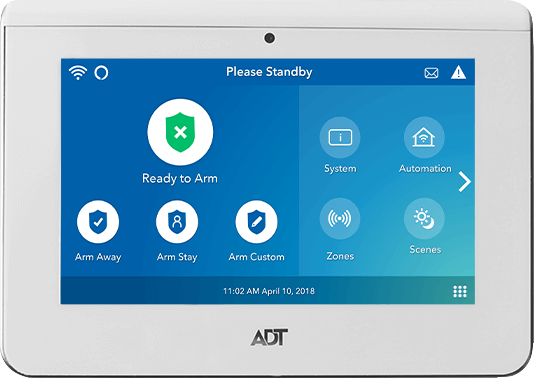 Alpharetta Home Security Systems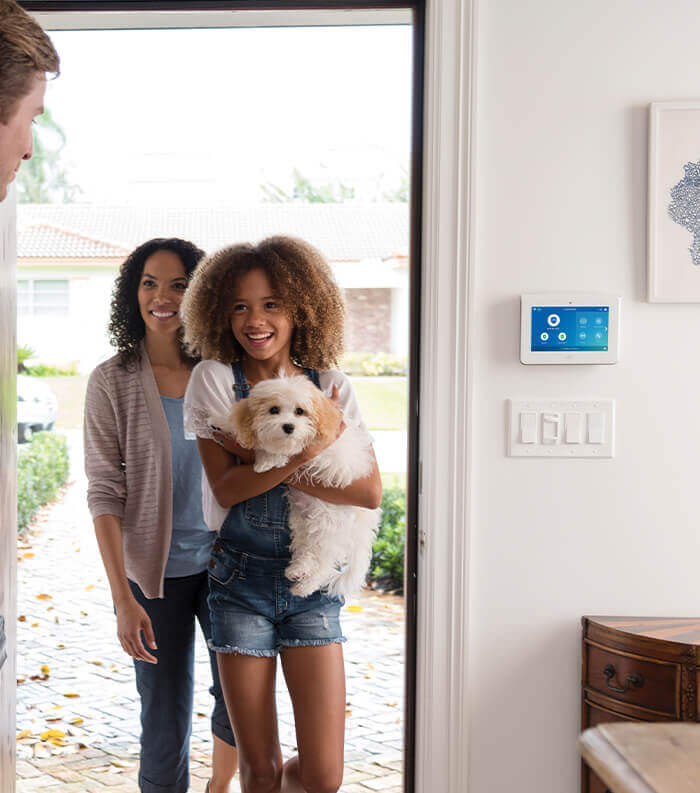 Home Security Products for Alpharetta, GA Residents
SafeStreets offers all Alpharetta residents a complete, comprehensive line of home security products to help ensure your family's safety whether you're at home or away.
Know immediately when doors open or close with the help of SafeStreets' door and window sensors. You can place these wired or wireless sensors throughout your home for complete protection. ADT-monitored door and window sensors will alert you to when a door or window is opened unexpectedly. SafeStreets Smart Security pros can help you choose the right sensors and placement for your home before ensuring a quick and efficient installation.
Ultra-sensitive ADT-monitored glass break sensors can detect immediately if a window breaks in your home. Each sensor protects a 25-foot range, which is great for covering a room with lots of windows.  These sensors listen for the specific frequency glass makes when it breaks, and will set off your alarm if it hears the distinctive shattering noise. A SafeStreets Smart Security Pro will help you find the best placement of these battery-powered sensors and will ensure that they are installed properly for optimal coverage throughout your home. 
Have you ever imagined being able to use your smartphone to unlock your front door? With the SafeStreets smart door lock, you will never again worry about forgetting your house key. Completed with the ADT-monitored home security system, you can get instantly notified when the status of your door changes from locked to unlocked; plus, you can lock and unlock your door from anywhere using our mobile app.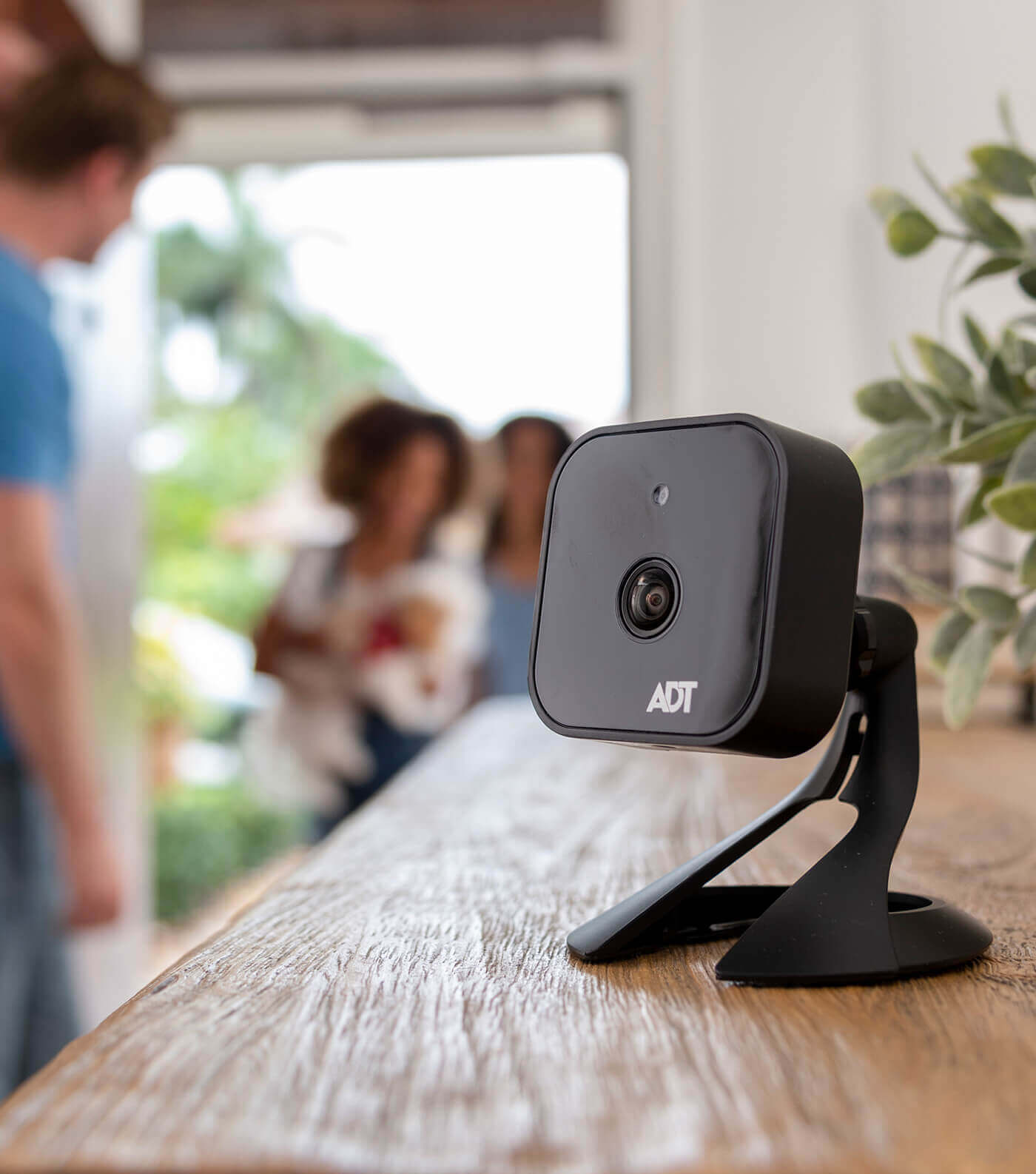 Security Cameras from SafeStreets
It's hard to know who's coming and going. Whether you have kids and you want to make sure they're playing safely outside, or if you notice something strange on the street. Home security cameras using the latest HD video technology and 24/7 monitoring can help protect the entirety of your property from potential intruders, burglars, and vandals. 
With the help of SafeStreets' security camera installation experts, you can design your own network of surveillance cameras inside and out. Create your own surveillance camera system that covers every square inch of your property using indoor, outdoor, and doorbell security cameras. 
Alarm monitoring services from ADT paired with security cameras will help you gain peace of mind with around-the-clock coverage from the only company providing 24/7 alarm monitoring services to homes and businesses for over a century. Plus, you get real-time monitoring footage via the ADT Control app. To help protect your home, SafeStreets offers the following types of security cameras: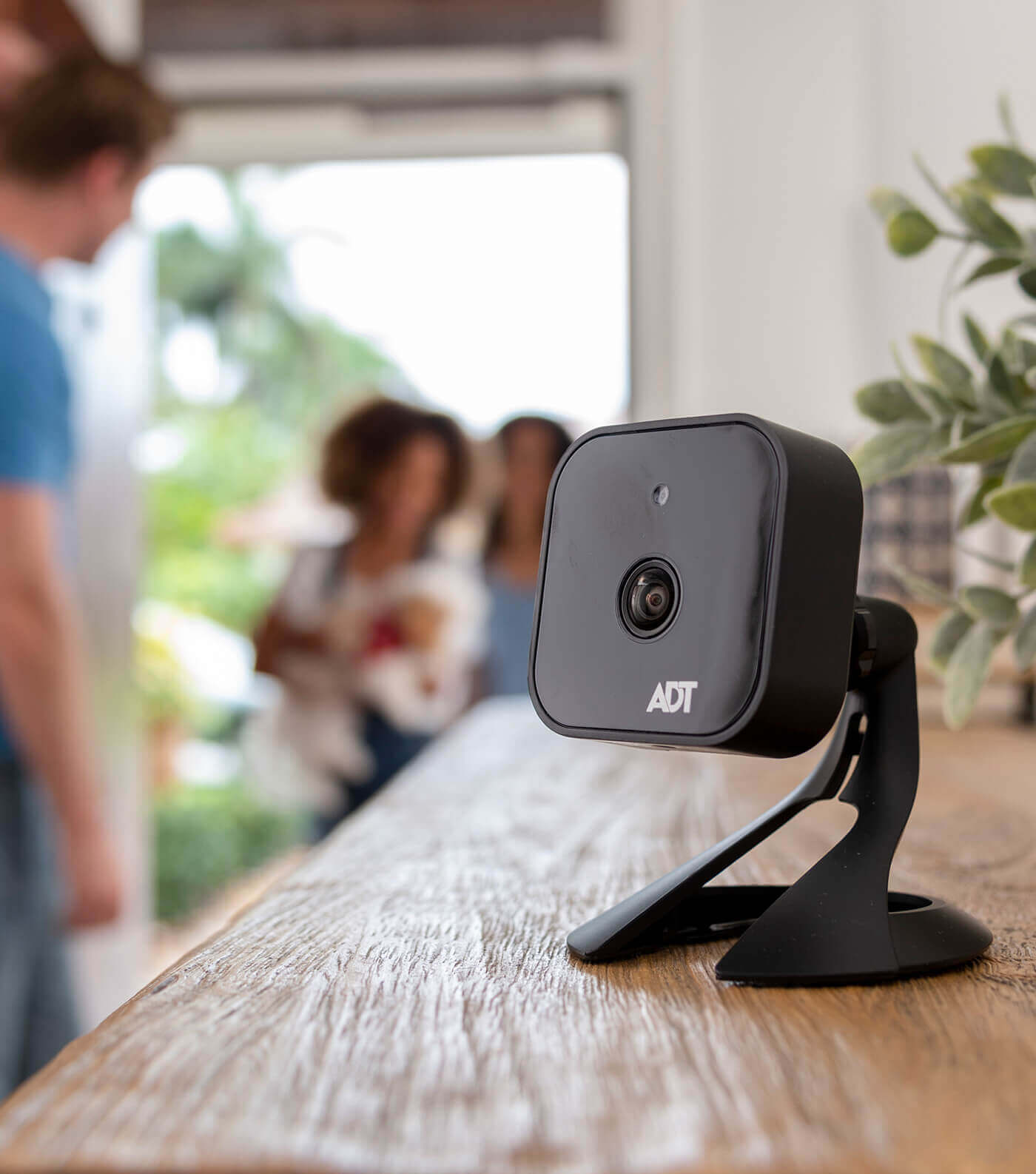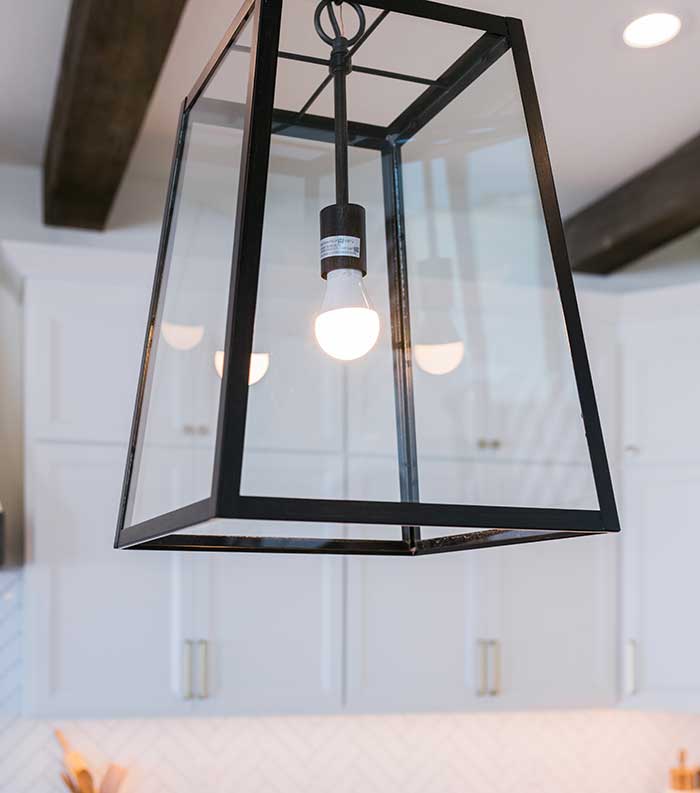 Fire & Life Safety Products from SafeStreets
While we offer many systems that help protect your home and family from outside threats, there are plenty of hazardous issues that could harm you within your home. You may be alerted to a fire in your home by smelling smoke, but what if you're asleep? A leaky pipe might not make a noise until you step into a flooded room. Carbon monoxide is an odorless and tasteless gas that can be incredibly toxic. The best way to help protect and keep your family safe from these tragic dangers is to invest in safety products to warn you as quickly as possible of any potential dangers. SafeStreets extends its professional skills to the placement, installation, sensing, and monitoring of a full line of fire and life safety products, including:
Imagine the benefits of sensing danger before you can see, smell, or feel it. Early detection of fire, flooding, or carbon monoxide could mean the difference between life and death. Every second counts, so our ADT-monitored sensors are built to alert you and dispatch responders to your home to provide immediate professional help.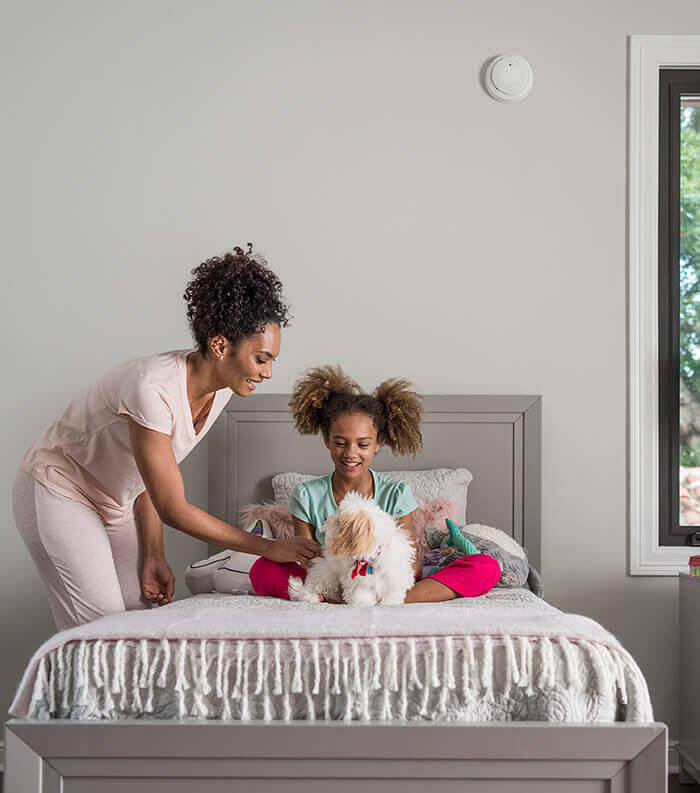 SafeStreets Offers High-Quality Home Automation Systems
Families all over the country are discovering the value and convenience of smart plugs, smart lights, and smart thermostats. These new additions to your home come with many benefits that all household members can enjoy.
To start, these products give you greater control over your home environment, whether you're home or you're away, as you keep control at your fingertips in your smartphone app. Home automation systems can help you save on electricity bills, turn small appliances and lights off and on at will or on your designated schedule. With a smart thermostat, you can adjust your home's temperature when the weather unexpectedly changes, either from the comfort of your couch or while on vacation. 
The benefits of a home automation system grow as you realize that you can personalize your experience and use smart devices to power precisely what works for you and when. With the help of the SafeStreets home automation experts, you can create a custom plan to get the most out of your home's smart capabilities.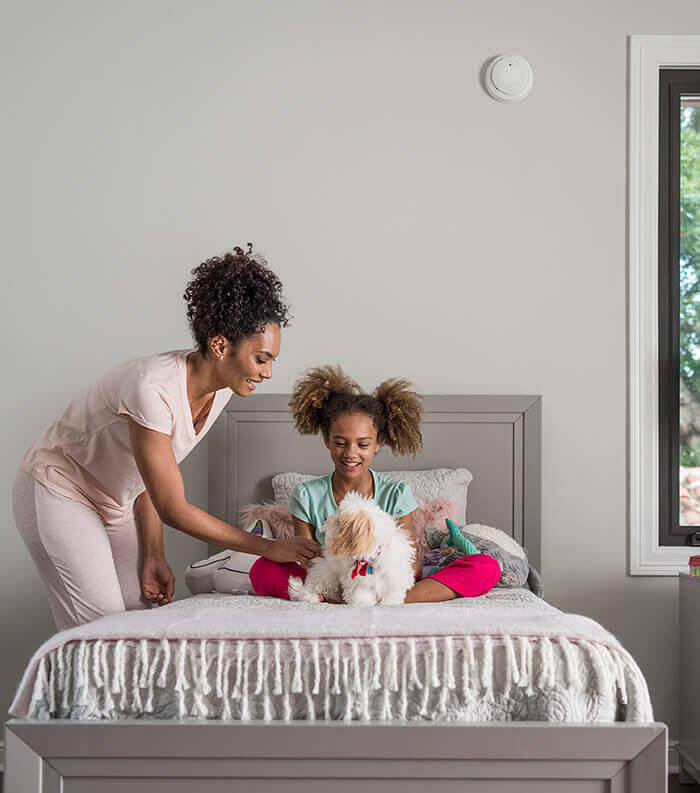 An Experienced and Reliable ADT Authorized Provider
The friendly professionals at SafeStreets are recognized throughout Alpharetta and the Atlanta metro area, as well as the US as a whole, as one of the oldest, largest, and most experienced ADT Authorized providers. SafeStreets operates in 44 states and the District of Columbia. We employ a network of nearly 500 trained installation consultants who provide a convenient 1-hour window for your home security system installation. These skilled home safety and security pros are trained on the latest technology to help provide your family with tailored protection plans to suit your needs and budget.
As the largest ADT Authorized Provider in the country, SafeStreets has earned the distinction of being one of the most reputable companies in the industry. For help updating your Alpharetta, GA home with security, automation, and fire and life safety protection, schedule an appointment with SafeStreets today.
Call For A Free Quote Today