Buckhead, GA Home Security Systems
You can't put a price on the safety of your family. While you want to protect your Buckhead, GA home from dangers that lurk inside and out, you might not know where to start. SafeStreets is an ADT Authorized Provider that can install home security, home automation, and fire and life safety products in your Buckhead, GA home. Our highly trained Smart Security Pros are here to help you create a system that can prevent incidents that make you feel unsafe and provide additional protection to areas you might not have noticed before. Keep reading to find out more about how SafeStreets can provide the tools you need to help protect your family.
Call for a Free Quote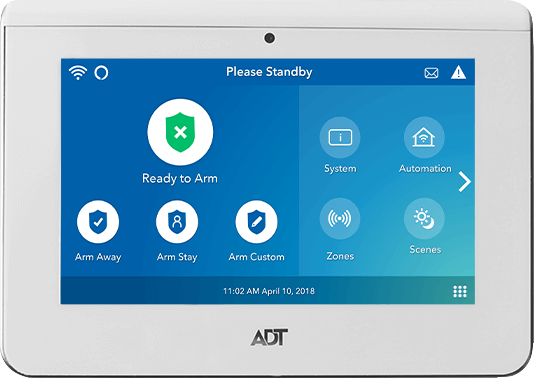 Buckhead, GA Home Security Systems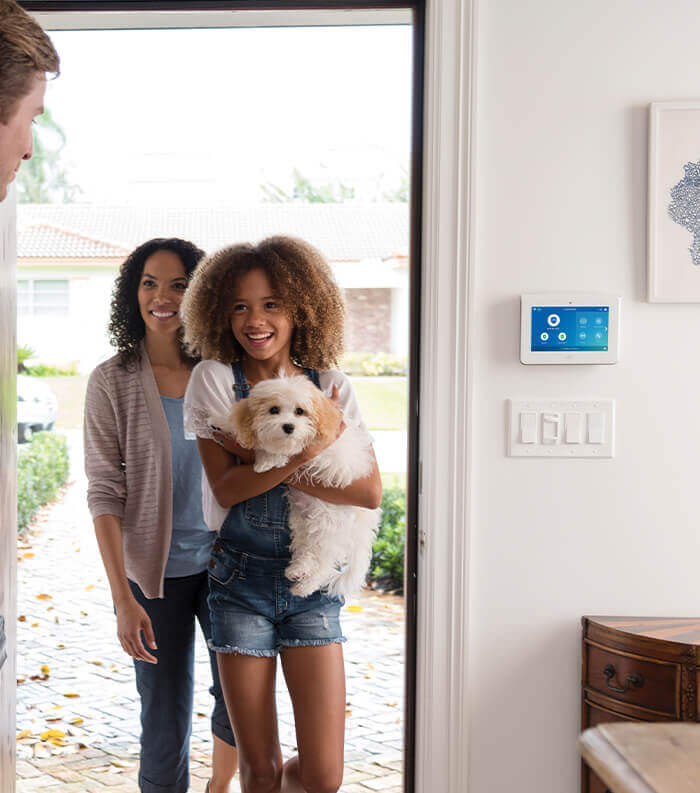 Home Security Products from SafeStreets
SafeStreets understands that you need help protecting your family, and there's no need for you to go it alone. You can rely on SafeStreets' complete line of home security products, supported by 24/7 ADT monitoring, to help give you confidence someone is always watching over your home. Our skilled, trained professionals can help you design and install the perfect home security setup. The SafeStreets home security products include:
When you choose SafeStreets to help protect your family, you're choosing to rely on a network of trained, fast, and friendly professionals who will optimize your customized home safety setup through expert planning, fast installation of the latest technology, and unmatched 24/7 ADT monitoring. As the largest Authorized Provider in the country, you can count on the experience of SafeStreets to know which products would be suitable for your home.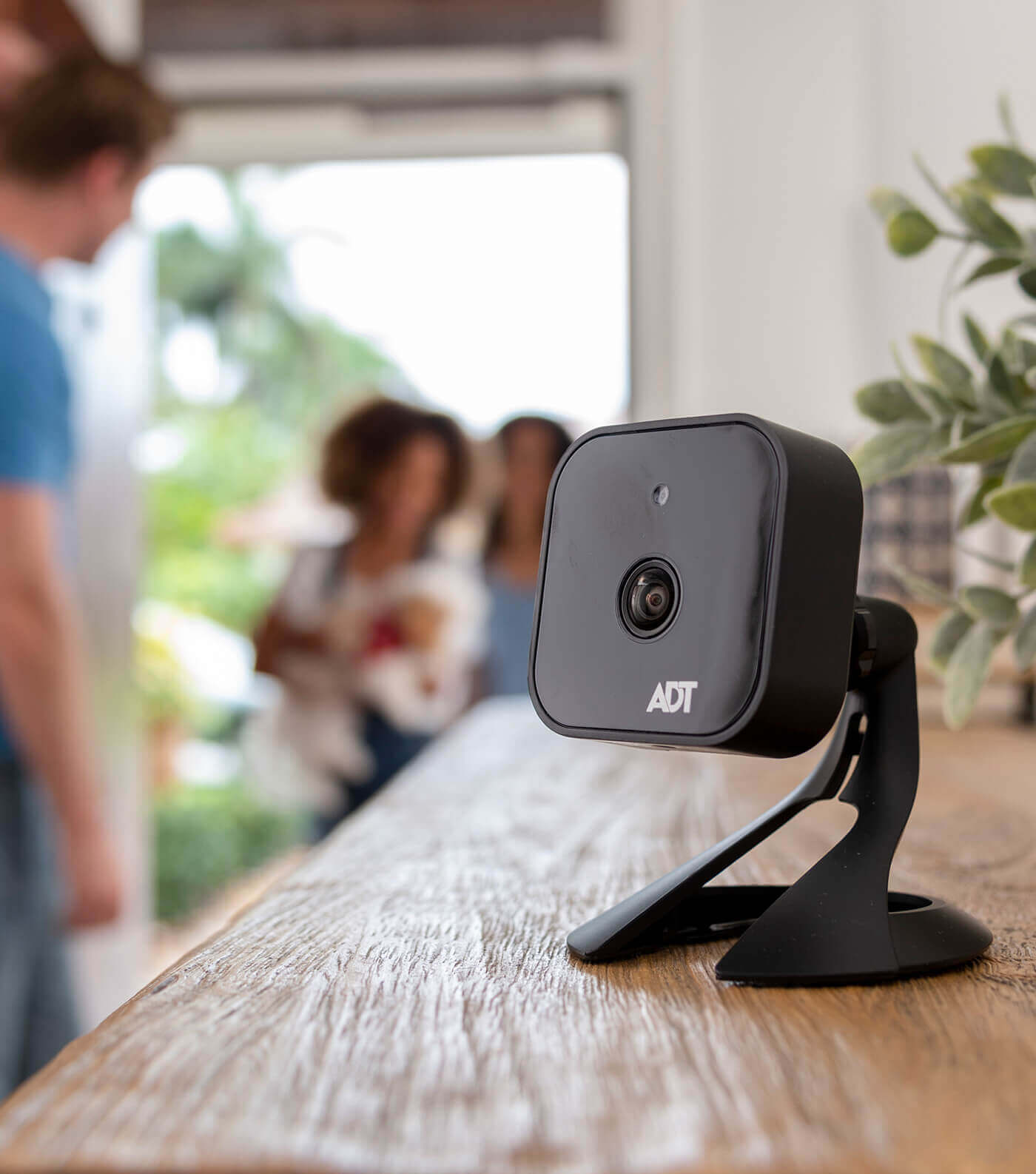 Security Cameras in Buckhead, GA
While many homeowners like the convenience of home security cameras, very few have the time to monitor the activity that they pick up constantly. SafeStreet's home security cameras use the latest HD video technology and 24/7 monitoring by ADT to help protect your property from potential intruders, burglars, and vandals. With the help of SafeStreets' security camera installation experts, you can design your own network of surveillance cameras inside and out.
Video Doorbells
When a SafeStreets-trained professional installs an ADT Doorbell Camera, you know you're getting 720p HD video imaging with de-warping technology that will instantly notify you when it detects motion. You can even chat with visitors using the built-in two-way communication system.
Indoor Security Cameras
How useful would it be to have clear video images of your home, even in low-light spaces? With an indoor camera security system, you'll get access to your complete security camera system right on your mobile device, allowing you to watch live or recorded video images whenever you please.
Outdoor Security Cameras
Create your own outdoor surveillance camera system with customizable placement covering every square inch of your property to get real-time monitoring through the ADT Control app. When paired with 24/7 monitoring services from ADT, it will help you gain peace of mind that you have around-the-clock coverage from an experienced home security company.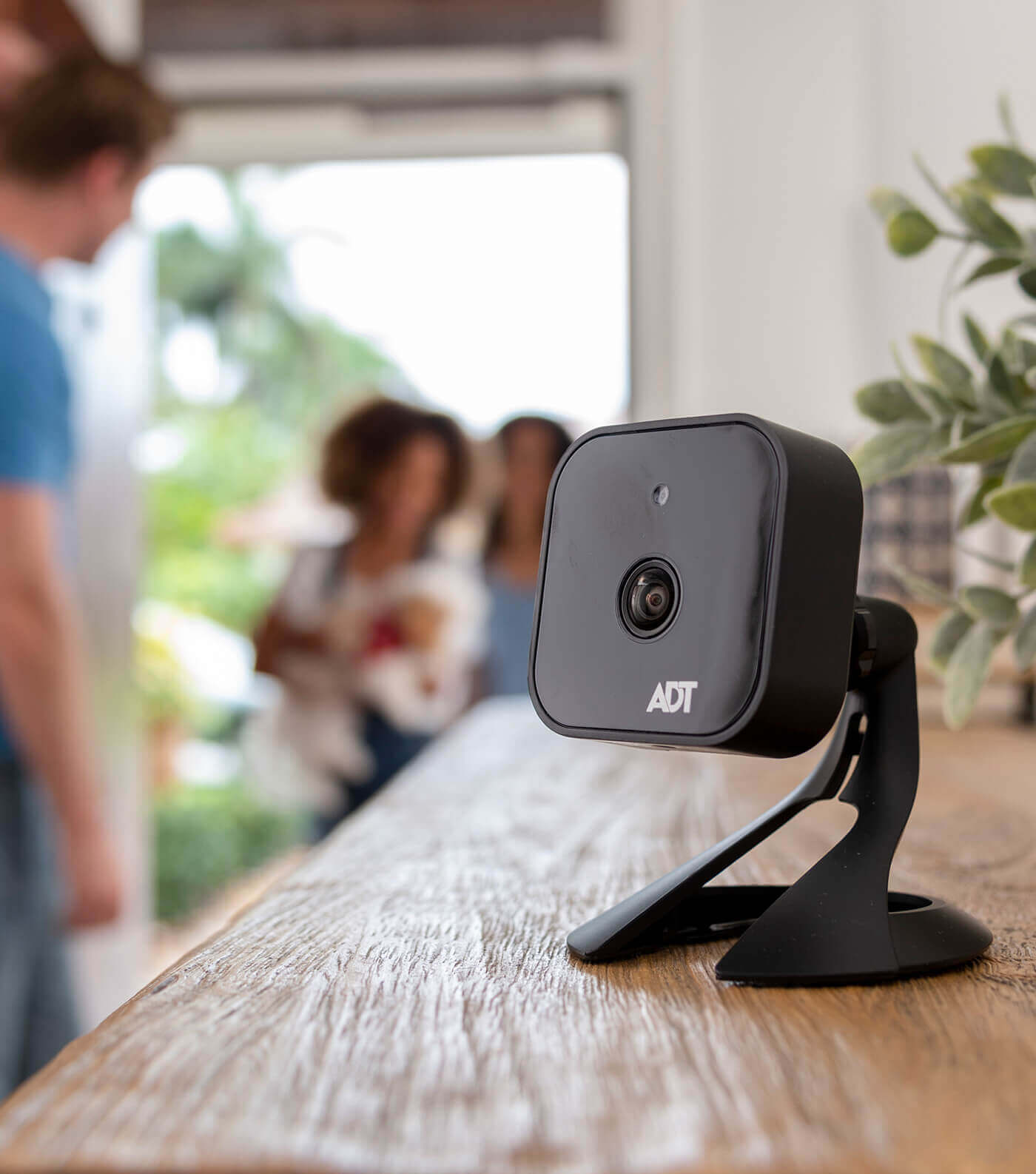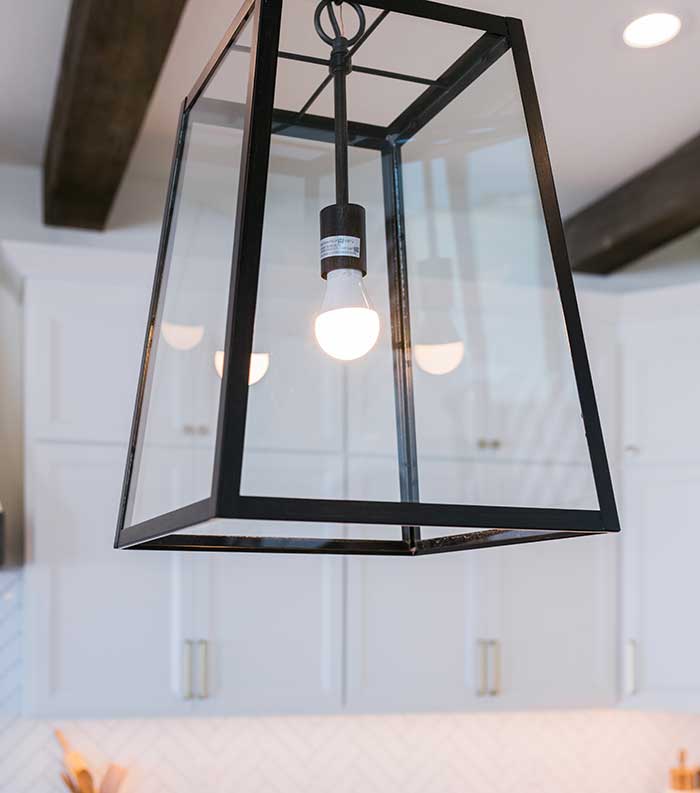 What Fire & Life Safety Products Does SafeStreets Offer?
Imagine the benefits of sensing danger before you can see, smell, or feel it. Early detection of fire, flooding, or carbon monoxide could mean the difference between life and death. The best way to help keep your family safe from these tragic dangers is to invest in these safety products to warn you as quickly as possible of any potential indoor hazards. SafeStreets offers placement, installation, sensing, and monitoring of a full line of fire and life safety products.
Flood Sensors
Water damage can be caused by natural disasters, but also less dramatic causes like a broken washing machine, or a malfunctioning sump pump. If water damage is caught early, it could save thousands of dollars. SafeStreets can help you identify and install flood detectors and water sensor alarms in the most vulnerable places around your home. You'll be alerted when a sensor detects moisture to help alert you to the cause. 
Carbon Monoxide Detectors
How do you protect yourself from a leak you cannot smell? After all, carbon monoxide is known as the silent killer. The best protection is detection. Let a SafeStreets Smart Security Pro help you choose the right detector and placement to meet the needs of your household. Your system's ADT 24/7 monitoring will help ensure that the appropriate first responders are immediately alerted.
Smoke Detectors
Help protect your family with ADT-monitored Fire and Smoke Detectors that alert all local fire responders within seconds. In the event of a fire, you often have seconds to spare to make sure all your loved ones are safe. With ADT-monitoring paired with your smoke detectors, someone will dispatch the fire department, which can help save you time. The fire department can also respond much faster, which may help lessen the damage of the flames.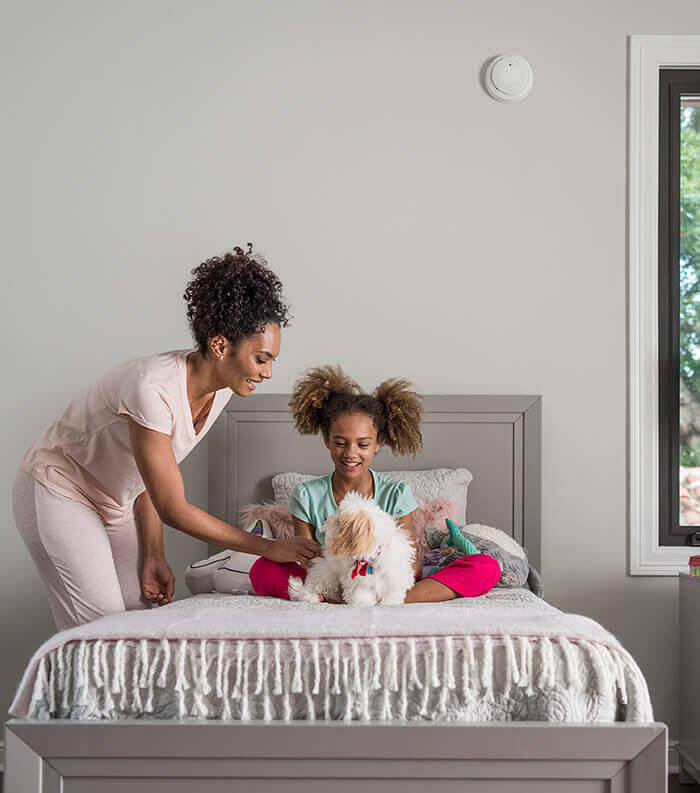 SafeStreets Offers High-Quality Home Automation Systems
Everyone hates that feeling that they forgot to do something before they left the house. Forgetting to turn off the lights or the thermostat could waste money and energy, while you're away. If you forget to turn off a heat-generating appliance like an iron, you could be at risk for a much more serious issue. SafeStreets home automation systems help solve the fear of forgetting by allowing you to control lights, appliances, and the temperature of your home from anywhere.
Smart plugs connect between an appliance's plug and the wall. This wi-fi connected device can be controlled with your smartphone from virtually anywhere. Smart light bulbs can be installed in most any light fixture and can be turned on and off without leaving your seat. You can even dim smart lights without installing a dimmer switch. Smart thermostats aren't just controlled from anywhere, and they have a capability to alert you when someone has changed the temperature without permission.
All of these smart devices can also be controlled with timers you can set from your phone. Make it look like someone is always home with smart lights. A smart thermostat can also help you save money on heating and cooling bills when it follows a schedule. SafeStreets can help add these conveniences to your life with home automation system installation.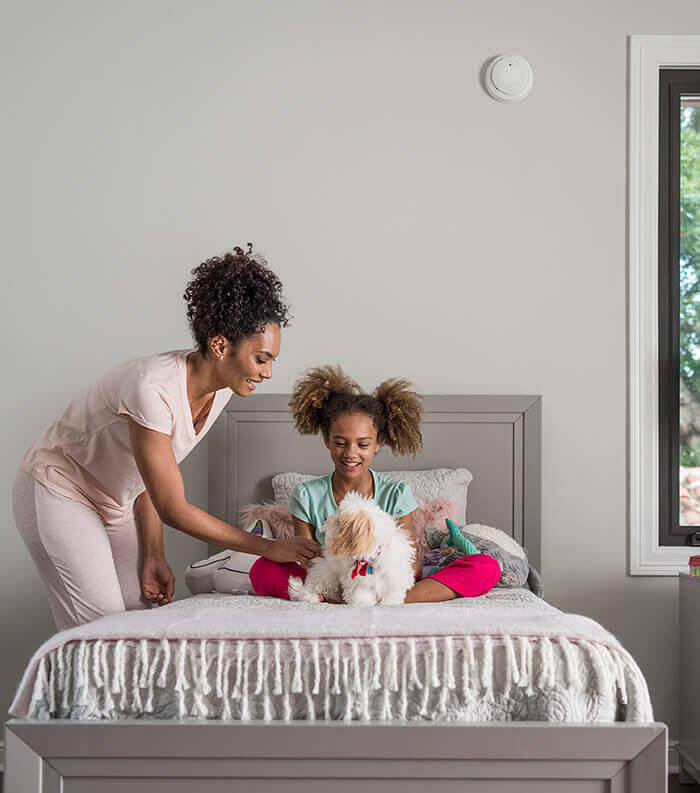 SafeStreets is Proud to Be an ADT Authorized Provider
Working with an ADT Authorized Provider takes the guesswork out of the entire process. It gives you access to a local Buckhead, GA resource who will be there long after your installation is complete. SafeStreets is one of the oldest, largest, and most experienced ADT Authorized Providers, covering over 90% of the United States. SafeStreets confidently installs the latest in high-quality, high-tech home safety and automation systems.
Talk to a SafeStreets Smart Security Pro to learn more about installing home security, a fire and life safety system, or a home automation systems in your home in Buckhead, GA today.
Call For A Free Quote Today