Dunwoody, GA Home Security Systems
Technology today provides many conveniences that didn't exist a short time ago. Being able to answer your doorbell from afar, monitor your home from your cell phone, and get alerts about a burst pipe or a loose connection in your laundry room are now all possible with new technology provided by SafeStreets. SafeStreets is an ADT Authorized Provider that is dedicated to helping homeowners all over Dunwoody, GA with their security, home automation, and fire and life safety needs. Keep reading to see all the cool technology we can modernize your home with.
Call for a Free Quote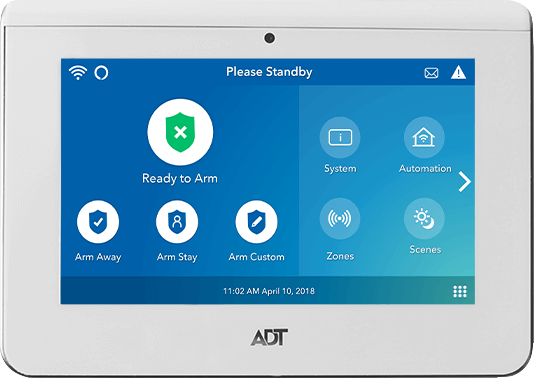 Dunwoody, GA Home Security Systems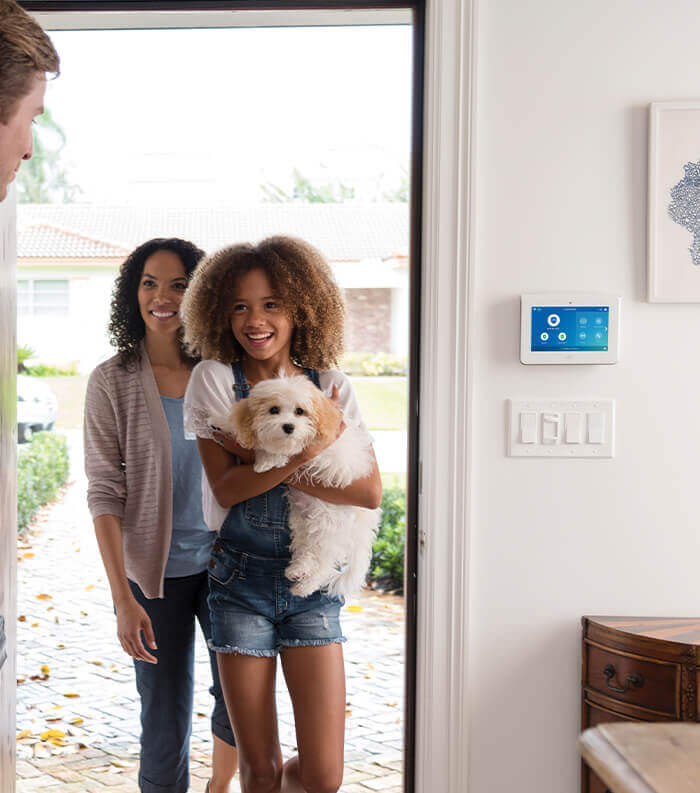 Help Keep Your Family Safe With Home Security Systems
There are a variety of home security technologies that can help keep your home safe, especially when they are being monitored 24/7 by ADT. Our ADT-monitored products send you instant alerts when something is amiss, and can help you gain insight to the activity going on in your home when you're away. 
Our door and window sensors can be wired or wireless and can let you know when you've simply left a window open for too long, or when someone is trying to gain access through a door. 
Smart door locks allow you to remotely lock and unlock your door right from a smartphone app and get instant notification when its status changes. You don't need to carry around a key anymore, or try to remember which of your neighbors has a key to your home. Simply assign them a code to gain entry to your home and you'll be able to see a log of who has unlocked your front door.
In rooms that are full of windows, it might be unsightly to place lots of sensors around. Ultra-sensitive glass break sensors installed by trained SafeStreets pros can immediately detect a window break within a 25-foot range in your home. This can provide coverage to a big area.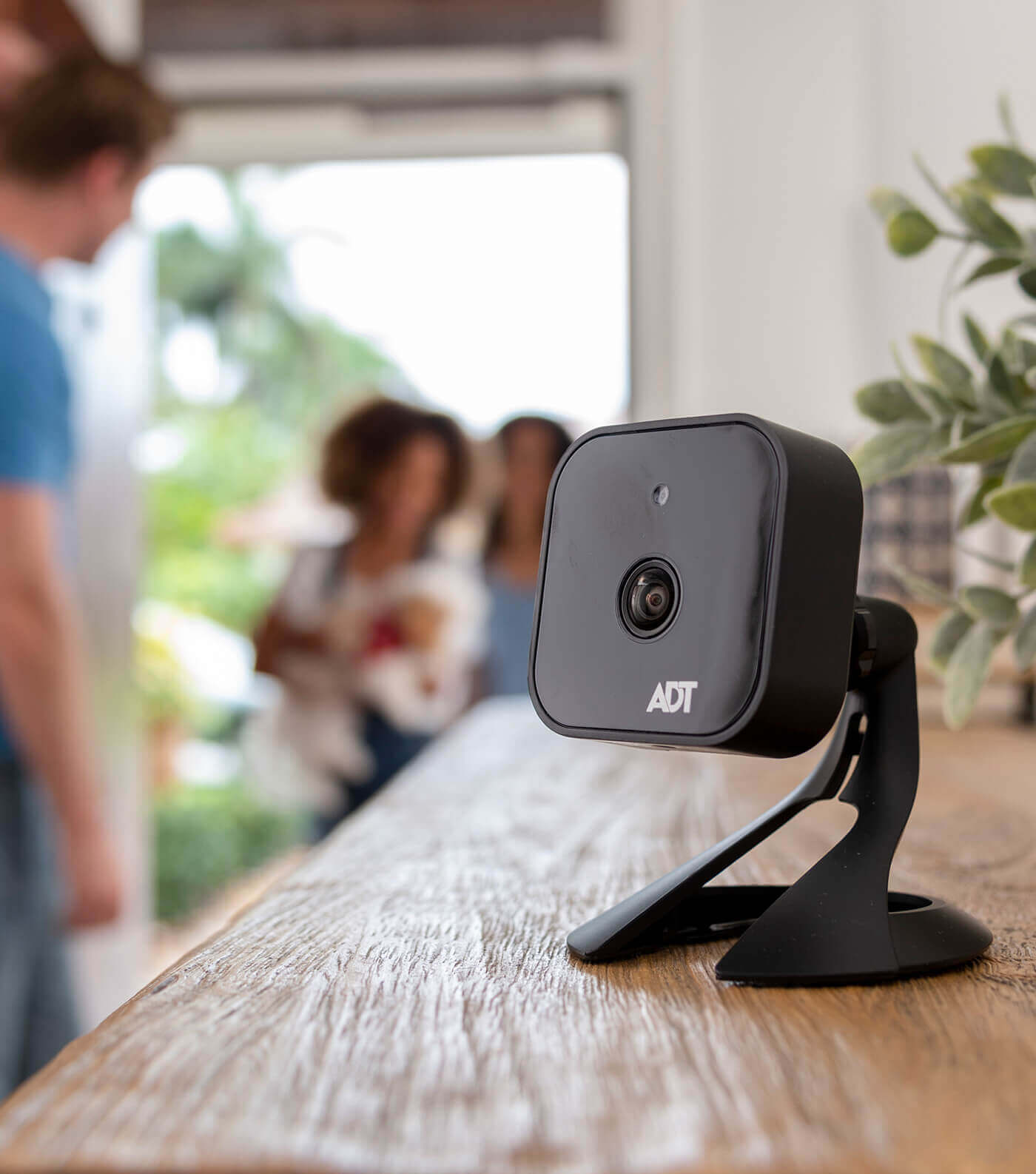 Security Cameras in Dunwoody, GA
SafeStreets also can install a variety of cameras throughout your Dunwoody, GA home. These cameras can help provide you with sight on areas of the house you can't see from looking out a window. The types of cameras you can choose from are:
Video Doorbells
Expecting a package or wanting to keep an eye on your kids in the front yard? You can do so from the convenience of your couch with video doorbell cameras. Many of these doorbell cameras include two-way communication, so you can answer your door without being home. 
Indoor Security Cameras
If you're a pet parent, you often wonder what your cat or dog is doing all day. With indoor security cameras, you can keep an eye on your furry friend to help see if they are being well behaved or getting into mischief. You can monitor your cameras from your phone and contract authorities if you notice something suspicious on your feed. 
Outdoor Security Cameras
When you hear a noise outside, you might instinctively run to a window to see. But there are some areas of your home that you can't easily see from a window, especially at night. SafeStreets outdoor security cameras  can help you get a good view of your entire property even in low-light conditions. This can help you determine if that noise was caused by a person or a hungry racoon.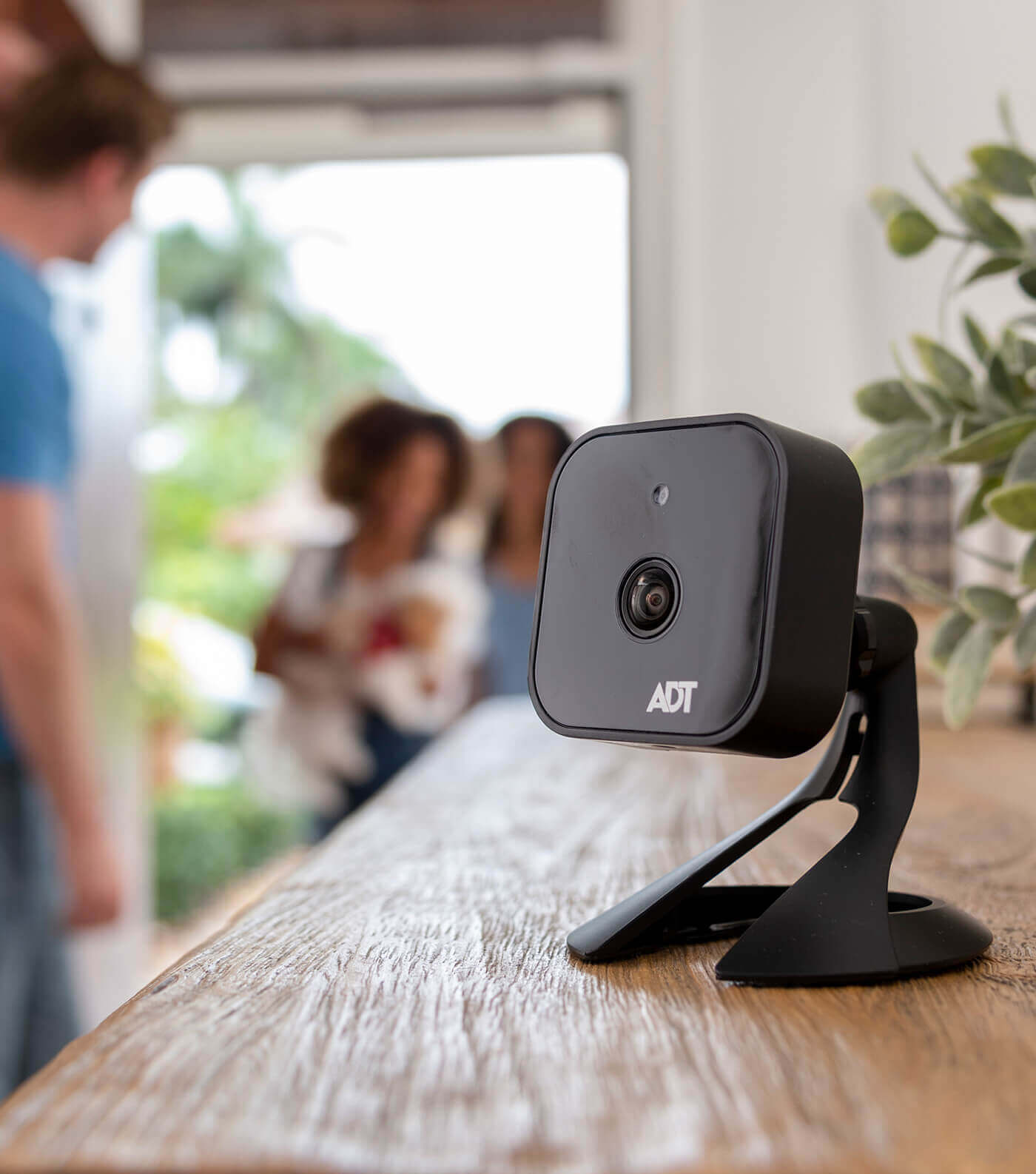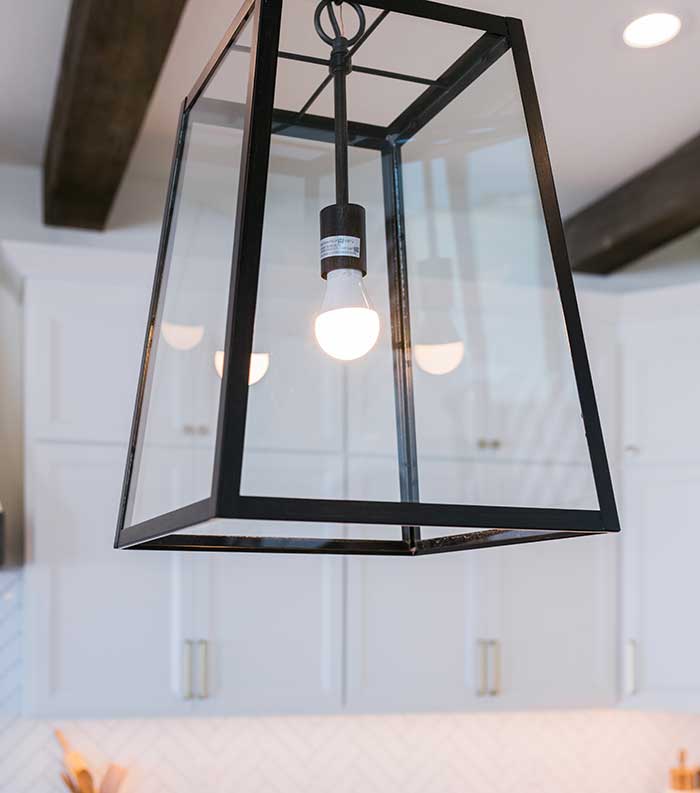 What Fire & Life Safety Products Does SafeStreets Offer?
While many of our products can help protect your property from dangers of someone trying to get into your home unauthorized, we also provide products that can help protect you from dangers within your home. Our fire and life safety products can alert you to issues as soon as they arise, which can help improve your reaction time and evacuate your home quickly if needed. 
Flood Sensors
Water damage can be caused by a tiny drip or leak. But these leaks and drips build up over time, and the damage can be incredibly extensive before you notice it. Replacing water damage is expensive and you can help avoid it by investing in flood sensors. When placed in the right locations, floor sensors can help detect water damage from a leaky pipe, an overloaded washing machine, or a broken seal on a toilet. 
Carbon Monoxide Detectors
Carbon monoxide is an odorless gas that can make you incapacitated if exposed to for a long period of time. If you cannot call for help, how will the authorities be alerted to your situation? With ADT-monitored carbon monoxide detectors from SafeStreets, someone will dispatch the fire department as soon as a detector can sense a carbon monoxide leak. 
Smoke Detectors
ADT- monitored smoke detectors can alert all local fire responders within seconds. This will help you focus on getting yourself and your family to safety while someone else can dispatch help. This can help save valuable time in the event of devastating fire.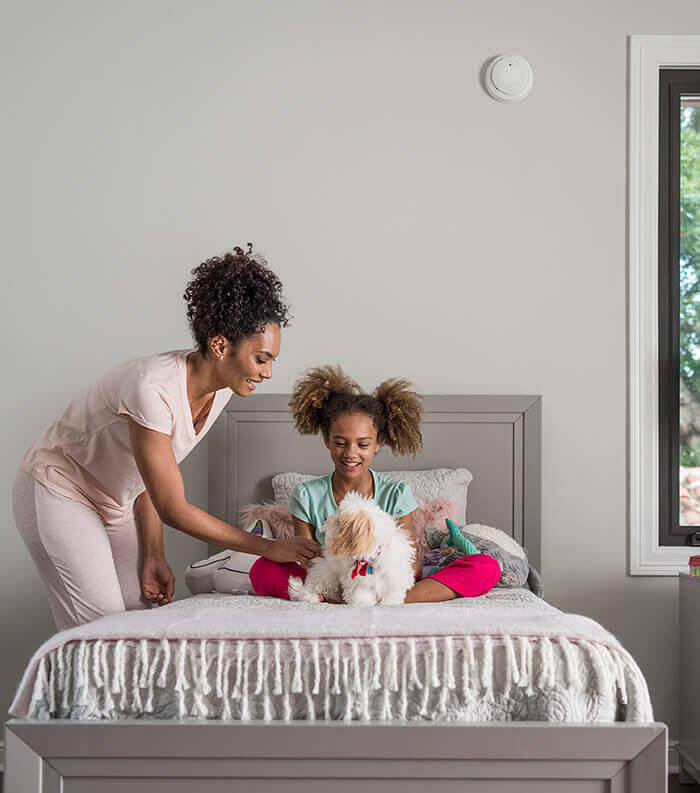 SafeStreets Offers High-Quality Home Automation Systems
Oftentimes, a great way to help protect your home is to create the illusion that someone is always home. With home automation systems from SafeStreets, you can set schedules for lights to help convince your neighbors that you're home, even when you're not. Smart light and smart plugs are easy to install around your home and can be controlled with your smartphone or a virtual assistant. You can even turn off lights and appliances that you left on from work or while you're on vacation.
Many homeowners like to keep an eye on their heating and cooling bills throughout the year, and a smart thermostat can help make it even easier to conserve energy. You can set schedules and control the temperature in your home from your phone. Smart thermostats are capable of learning your schedules, and adjusting accordingly to the weather outside. With thorough reports generated by your smart thermostat, you can see exactly why your bill is higher than usual. Smart technologies from SafeStreets help add convenience to your life.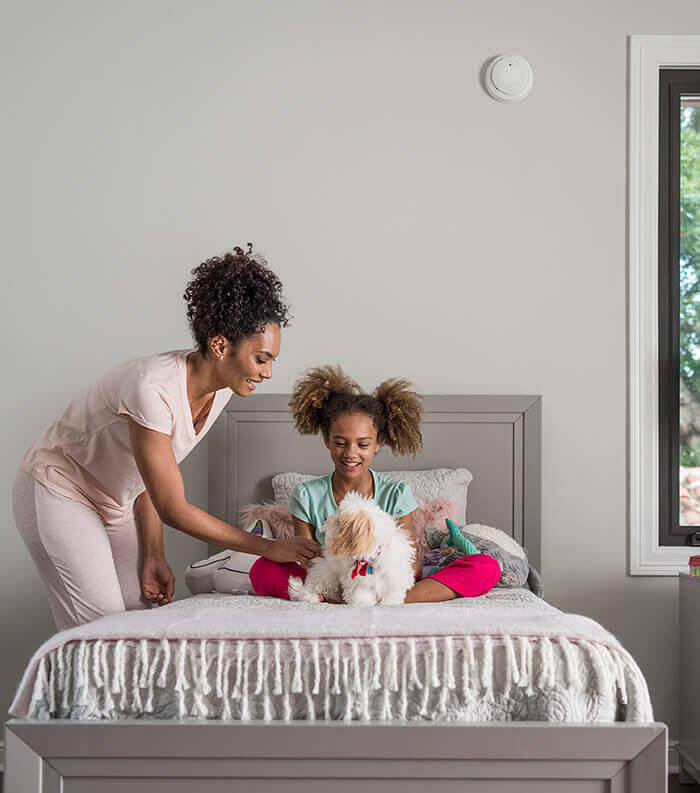 SafeStreets is Proud to Be an ADT Authorized Provider
SafeStreets is an Authorized ADT Provider that confidently installs the latest in high-quality, high-tech home safety and automation systems. Choosing SafeStreets means that you have made a decision to work with a proven organization filled with trained home safety and security professionals whose sole mission is to help you protect your Dunwoody, GA home. We have the experience of serving homes in 44 states, and it would be our pleasure to help add convenience and security to your home as well. Call SafeStreets today to schedule a free estimate to help modernize your home with the latest technology.
Call For A Free Quote Today