Home Security Systems in Marietta, GA
Every parent wants to take a night off occasionally, but it's hard to relax when you're not sure if you can trust your kids to be home alone, or with a young babysitter. With home security, home automation, security cameras, and fire and life safety systems installed in your Marietta, GA home by SafeStreets, you'll be able to keep a watchful eye on the activities going on at your home while you're away. Our systems come with ADT Monitoring, so even if something happens, you'll be notified immediately. All of these things can help keep your home safe and secure as well as convenient. Keep reading to learn more about the innovative products SafeStreets has to offer.
Call for a Free Quote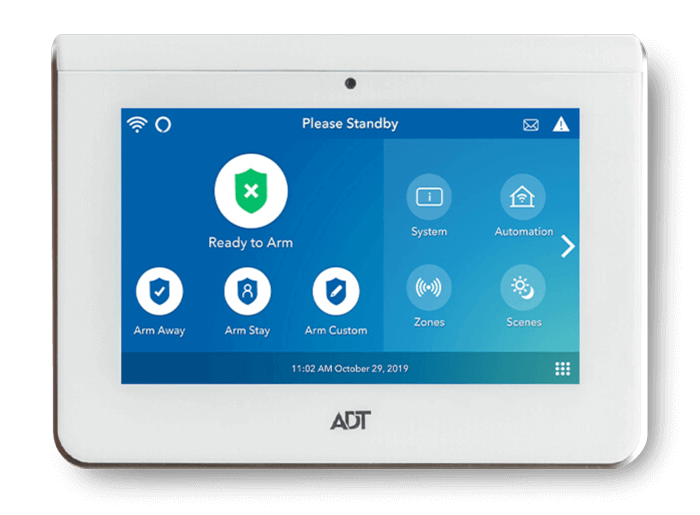 Marietta, GA Home Security Systems

Help Keep Your Family Safe With Home Security Systems
Everyone wants a home that is a safe haven. If your home doesn't have a security system, it isn't as safe as it could be. A home security system can help provide families with better protected against theft, break-ins, and other crimes. A security system can help alert you to many things that are happening in and around your home for better safety. SafeStreets security systems use door and window sensors to alert you anytime a door or window is opened. When the system is armed, opening a door or window can set off an alarm and alert the ADT monitoring center.
Windows are an important entry point that needs to be protected, so SafeStreets security systems also have glass break sensors. This helps alert the security system when a window is broken so that you and the monitoring center are alerted to the entry. 
Another great addition to our line of security products are smart door locks that help make life a little easier. These locks allow you a lot more control over your doors so that you can lock and unlock them from anywhere. Forgot to lock the door? You can do it with an app. Want to see when your family members came home? Your app will provide you with a log of who entered your home based on their personal combination. Security systems help you gain better control of the entry points of your home.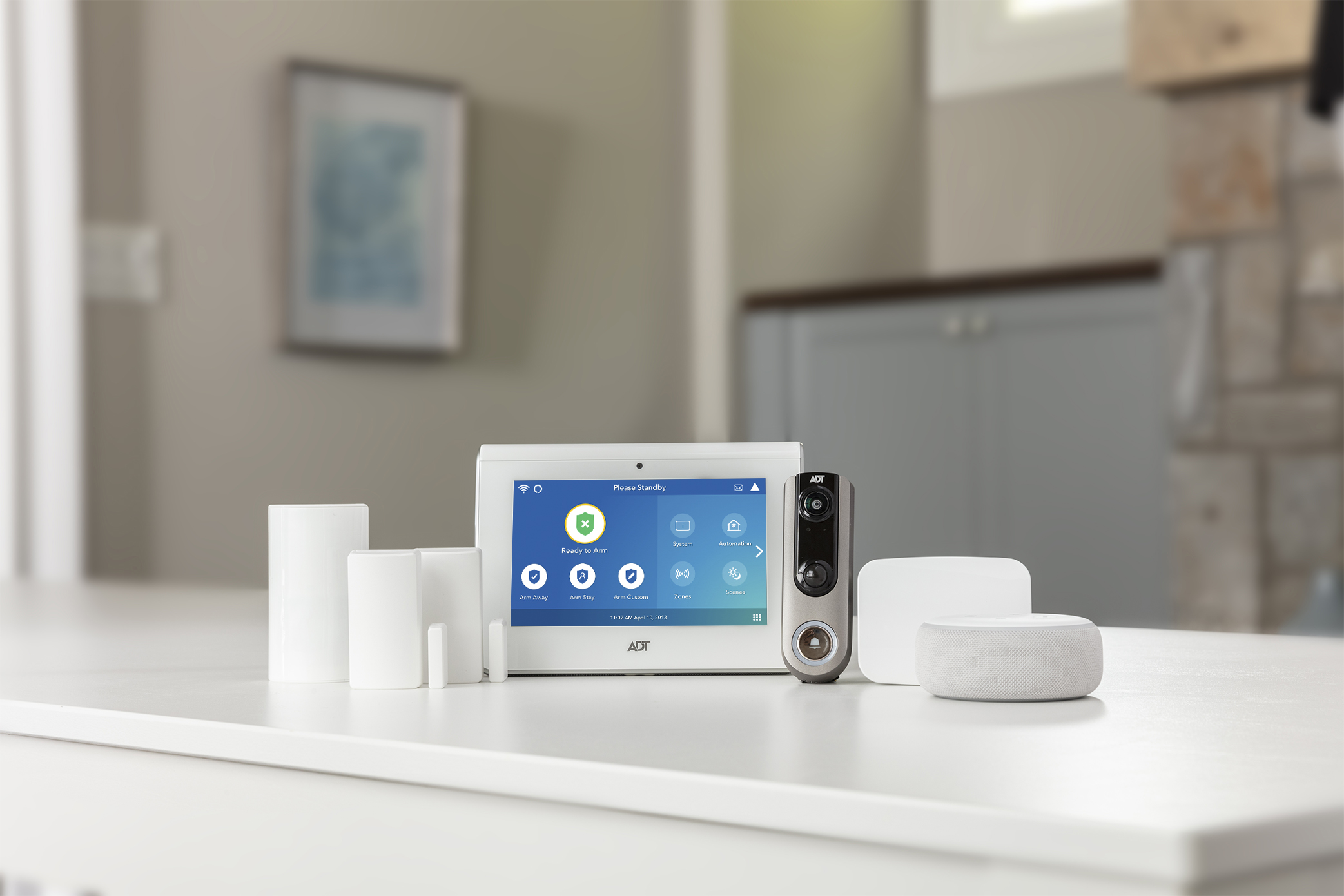 Security Cameras From SafeStreets
Security cameras are a feature of today's security systems that provide you a number of benefits. Security cameras help you to see what's going on at your home no matter where you are. This can help you to effectively stay on top of the activities in and around your home. It also helps protect you by allowing you to see if anyone unwelcome approaches your home. SafeStreets offers a variety of security cameras, such as:
Video doorbells: These cameras help you see who's at the door even when you aren't at home. You can communicate through video doorbells so that you can find out who it is and let them know what to do. These cameras also help you keep an eye on packages and record video which can help you identify porch pirates. 
Indoor security cameras: With indoor cameras, you get clear images of your home, even when the light is low. These systems send recordings of your home right to your phone to help you can see what's happening within your home in real time.
Outdoor security cameras: HD-video quality video is taken of the areas around your home to help you gain sight on areas of your property you might not be able to see from a window. Watch a live feed whenever you want, or a recorded feed to find out what happened when you notice something out of the ordinary. 

Fire & Life Safety Products From SafeStreets
There are many other risks out there besides break-ins and theft. There are also environmental dangers that could be lurking in your home. Whether a fire, flood, or carbon monoxide leak happens in your home, you can be well-protected against those risks with the help of SafeStreets' fire and life safety products. These are perfect to have for every home to help keep household members from being around these dangers. There are several types of safety products that you should have in your Marietta, GA home, including:
Flood sensors: When water creeps in, you need to know about it right away. These sensors help you catch a leak before it gets even worse. Get immediate notifications on your phone or another device when there's a water problem either caused by a storm or a leaky pipe. 
Carbon monoxide: Carbon monoxide can come from a variety of sources, and it can be highly dangerous. When you have a carbon monoxide detector, it will help alert when the levels become dangerous for human inhalation. 
Smoke detectors: It's vital to have smoke detectors around your home to help alert you and the ADT monitoring center when there is a fire. Your SafeStreets installers will be able to tell you how many you need and where they should be located.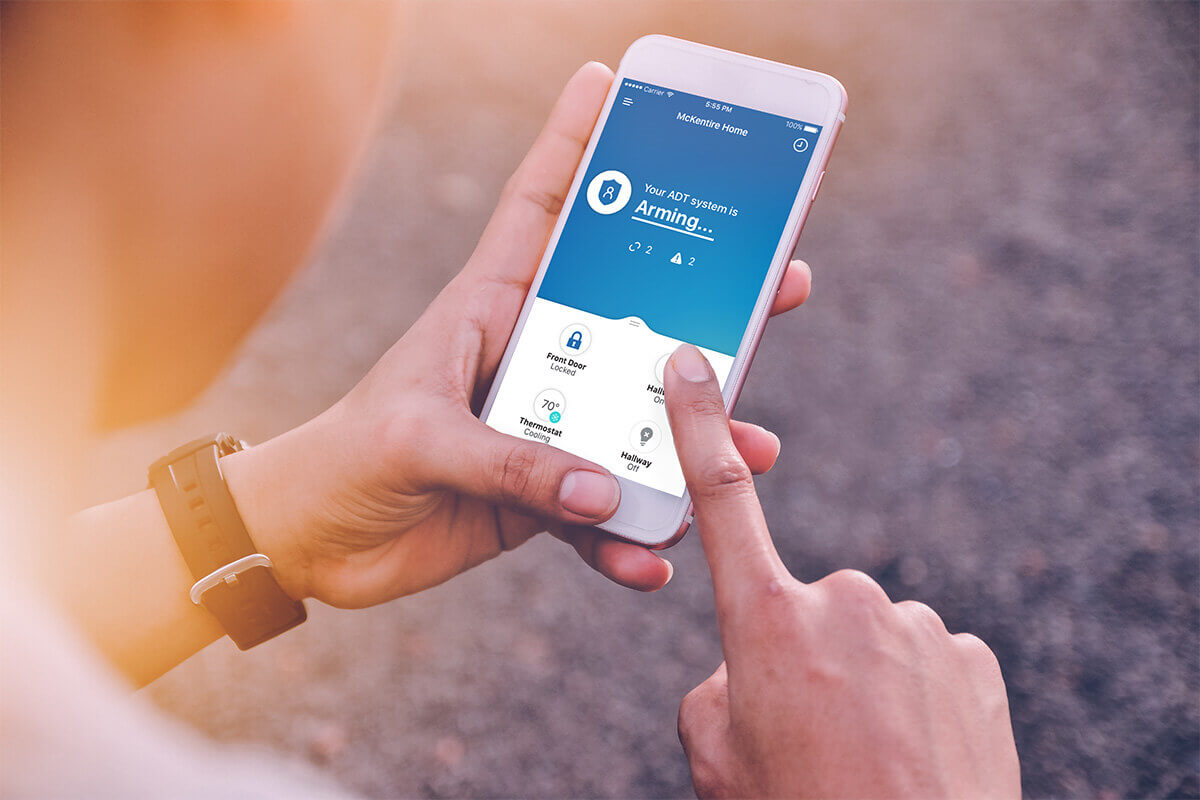 Home Automation Systems From SafeStreets
Home security and automation systems pair well together. Both can be controlled through one app and can help provide more control over the functionality of your home. With these systems, you can control the temperature, the lighting, and more. When you use these home automation tools effectively, it may even help you save on your energy bills. 
Smart Plugs
With smart plugs, you can connect lights as well as an array of small appliances so that you can control their use. Our modules use z-waves to allow you to turn items on and off from wherever you are. If you want the lights on before you walk in, it's easy to do, or you can set a schedule so you coffee maker turns on every morning. 
Smart Lights
Smart lights are LED light bulbs that help give you much more control over your lighting. They help you to save money on energy as well as to feel a deeper sense of security. Whether you are home or not, you can turn your lights off and on as needed. Use the mobile app to control them or set up a schedule for them to be on.
Smart Thermostats
Having a smart thermostat is also perfect to help give you more control. It allows you to control the temperature whether you're home or somewhere else. You can program it for certain temperatures at different times to help keep your home comfortable. 

An Experienced and Reliable ADT Authorized Provider
ADT is a major name in home security systems, and SafeStreets is one of the largest ADT Authorized Providers in the country. It is also one of the most experienced. That experience certainly comes in handy when it's time to set up your home security or home automation system. You need that expertise and experience to ensure that your products are installed correctly and that you know how to use them. SafeStreets provides free estimates for their Marietta, GA customers to help make their homes easier to control. If you're ready to add new technology to help make your home more convenient and safe, contact SafeStreets to schedule an appointment.
Call For A Free Quote Today