Peachtree City, GA Home Security Systems
You've worked hard to earn a home for you and your family to make memories in, and you want to ensure that your home will last with security, home automation, and fire and life safety systems. SafeStreets can help provide your Peachtree City, GA home with these systems. As one of the largest and oldest ADT Authorized Providers we have the experience to correctly assess your home security needs as well as find optimal placement for these technologies to help provide maximum protection.
Many of our systems include 24/7 ADT monitoring, to help give you peace of mind that someone is keeping a watchful eye on your home and can alert you to any suspicious activity. Learn more about the products and services SafeStreets provides and how they can help enhance and protect your home.
Call for a Free Quote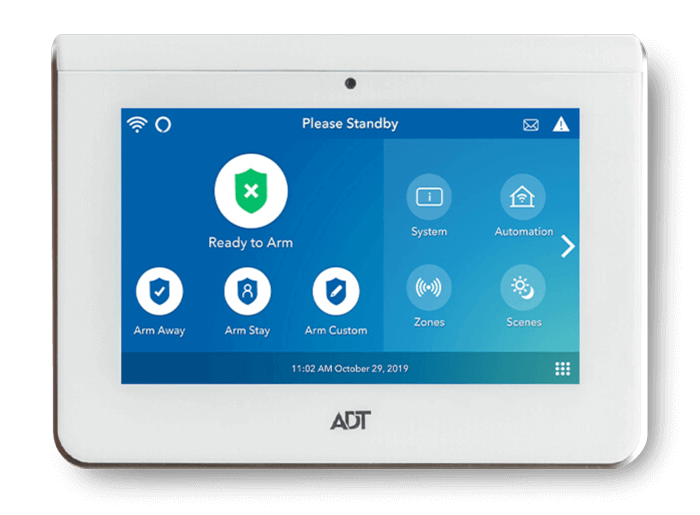 Peachtree City, GA Home Security Systems

Home Security Products From SafeStreets
Your top priority is to protect your family, and SafeStreets can help you to do it. With the many quality products offered by SafeStreets, we can help can create a safer environment that is protected even when you aren't there.
Door and Window Sensors: Doors and windows are vital to your home's safety. When one opens, you need to know about it. These sensors can help notify you, so you can decide what action to take when someone tries to enter your house.
Glass Break Sensors: When glass is broken in your home, it emits a distinct frequency that can be picked up within a 25-foot radius of a glass break sensor. This can mean that someone has broken a window to get into your home, but an alarm will sound which can help deter intruders from entering your home further.
Smart Door Locks: Did you lock the door? With smart door locks, you can do it from anywhere. They can also help you let people in, see who was the last person to enter your home, and lock the door behind you without searching for your keys.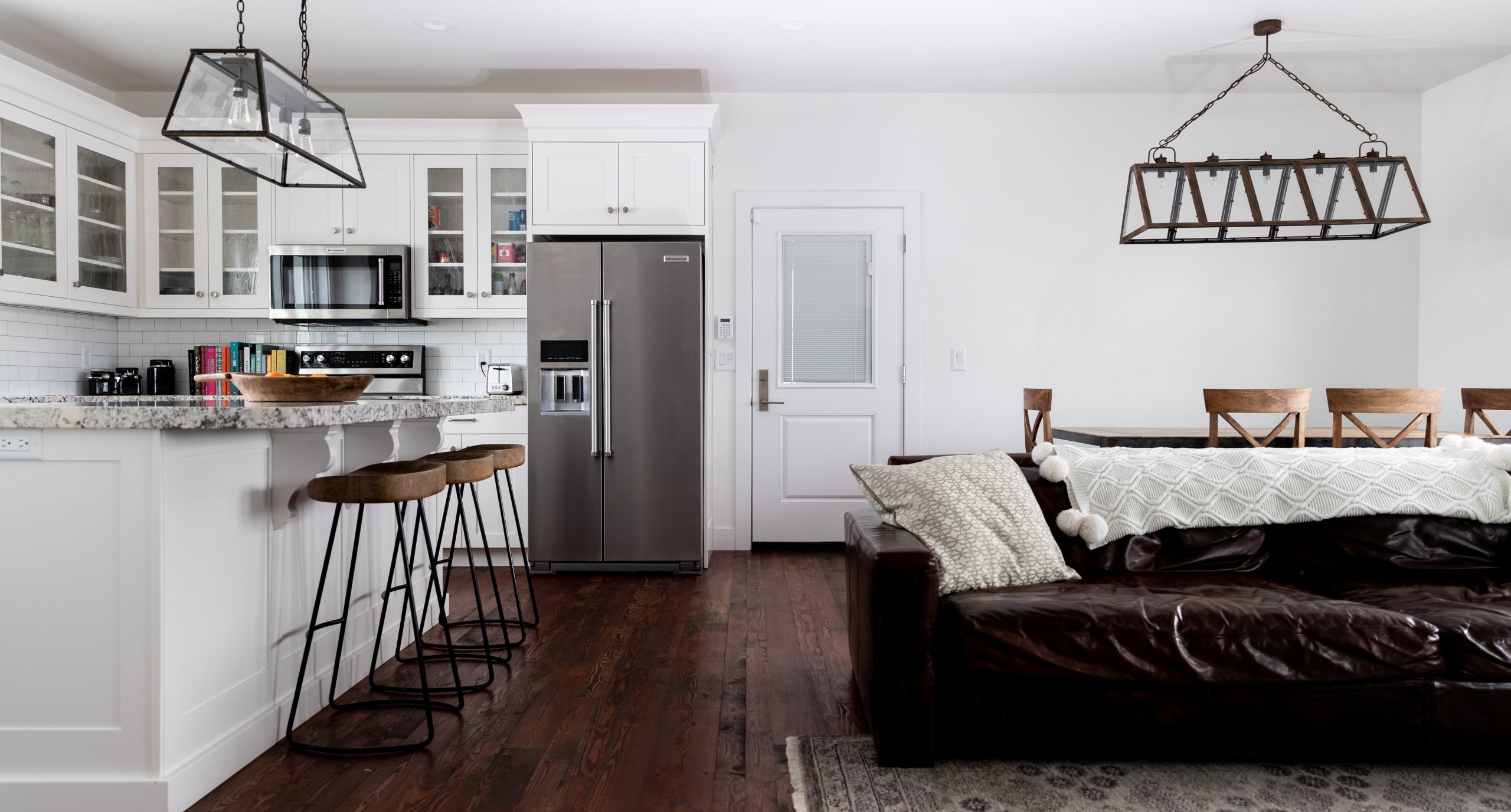 Security Cameras Can Help Protect Your Home
There are many types of security cameras that you can use to help secure your home and be aware of what's happening in and around your property. With video doorbells, you get a clear view of who is at your door. Video doorbells help you to communicate with anyone on your front porch through the doorbell so that you know who it is and why they're there. 
However, video doorbell cameras only have a small range of vision. SafeStreets can help you see all around your home with outdoor security cameras. These are great to help monitor other potential entry points like garage doors, backdoors, or basement egresses. We also offer indoor security cameras to help monitor activity within your home. This can be great if you want to keep an eye on your babysitter or pet. All of our cameras record video which can be helpful for police to identify an intruder in the event of a break-in. 

Help Protect Your Family With Fire & Life Safety Systems
In addition to a home security system, you also need fire and life safety systems. These products can help protect you from very different threats that you need to know about right away if they occur. You can use flood sensors to alert you anytime water is present in your home. This helps you to find out about leaks while they're still small. 
Carbon monoxide detectors can help you know when there is a carbon monoxide leak in your home. Carbon monoxide is incredibly hard to detect on your own because it is an odorless and colorless gas. A detector will help alert you to this potential danger which can come from gas burning appliances like your furnace, fireplace, or stove. 
A home should also be equipped with multiple smoke detectors to help alert you when there is a fire. Even when you're not home, ADT-monitored smoke detectors will notify you to a blaze in your home as well as dispatch authorities so you can get there as soon as possible.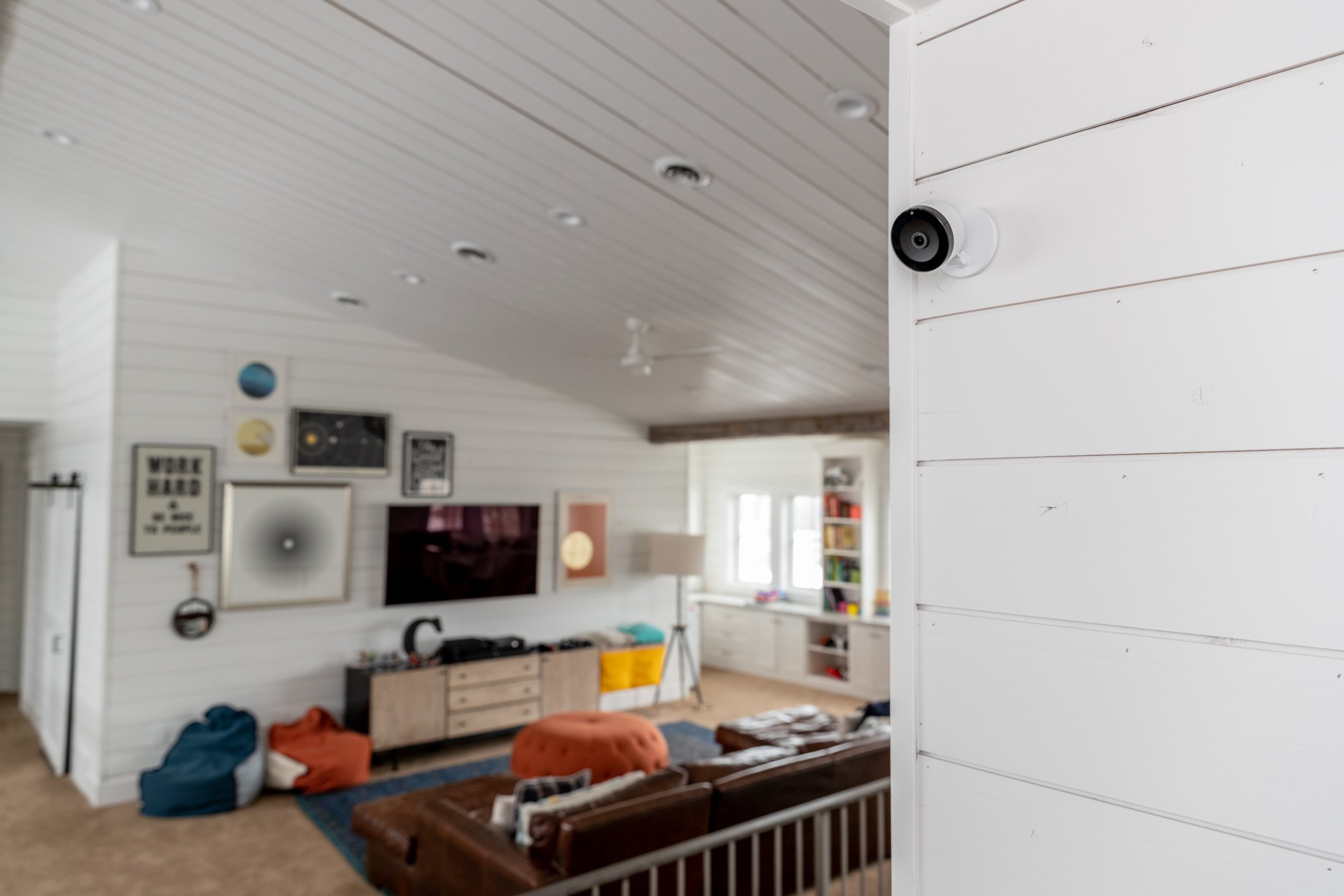 Home Automation Systems From SafeStreets
Home automation systems are the height of convenience and safety. These smart systems can help better control lights, appliances, and energy usage within your Peachtree City, GA home. With SafeStreets home automation products, running your household gets a little easier.
Smart Plugs
Smart plugs are an ingenious method of allowing you better control over things like your lights and small appliances like coffee makers or irons. All of these items can be plugged into smart plugs so that you can turn them on and off by using an app. It's great to use to get things ready for you in the morning or from a distance.
Smart Lights
With smart lights, you can easily control your lights remotely. You can set your light to go on and off at certain times for security or to save energy. You can even dim lights without a dimmer switch installed. Many homeowners like that that smart lights can be run on a schedule so they can turn on before you get home, and turn off automatically at a certain time every night.
Smart Thermostats
These thermostats make it easier than ever to keep your home at a comfortable temperature. You can set schedules to turn your thermostat down when no one is home, and then raise the temperature so you walk into a comfortable house. 

Help Protect What is Most Important To You
Trust SafeStreets to have the latest technology and the expertise to use it to help keep your home and family safer. They are one of the oldest and largest of the ADT Authorized Providers, and they have years of experience with setting up home security systems. Our Smart Security Pros can create you a custom plan that fits within your budget and addresses your needs. To schedule a free estimate, contact SafeStreets today.
Call For A Free Quote Today