Roswell, GA Home Security Systems
Your home is meant to be a place where you feel safe. But if you don't feel comfortable in your home, or feel like there are ways that it could be better, then it's time to talk to SafeStreets. At SafeStreets we can help improve the security, fire and life safety, and automation in your home.
We are one of the largest and oldest ADT Authorized Providers in the country, and we have the experience and knowledge to address your home security needs. ADT-monitored equipment also help provide an additional layer of security because you'll know that someone is always watching your home and can notify you of an issue right away, even if you're not at home. Keep reading to learn more about how SafeStreets can help make your home a better and safer place.
Call for a Free Quote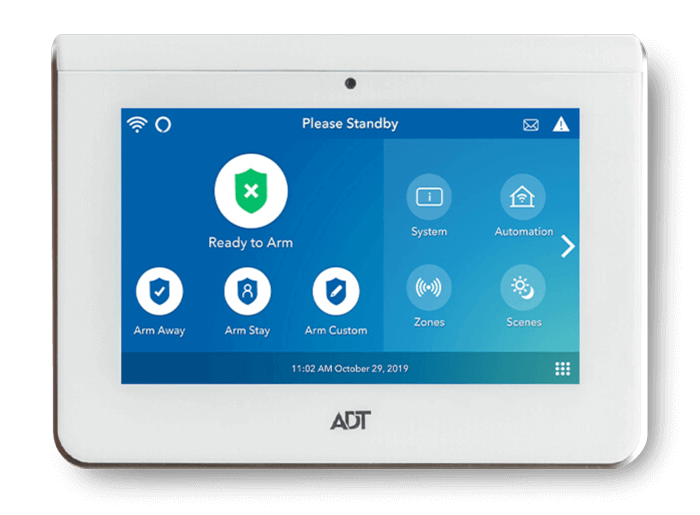 Roswell, GA Home Security Systems

Home Security Products From SafeStreets
SafeStreets knows how important your family's safety is to you. We provide a wide range of high-tech products that help allow your home to be a more secure place. Once you know that your home could be safer, it's time to work with SafeStreets to help make that happen. Your home security system should include a number of important products, including:
Door and Window Sensors: Leaving windows opened can waste energy in your home as well as provide a potential access point for intruders. Door and window sensors help you know which windows have been left open and when someone is trying to open a window in your home, either from the inside or outside. 
Glass Break Sensors: Even closed windows can be an access point for intruders. Breaking a window can be an easy way to gain entrance to a home. When you have glass break sensors installed, they can help alert you to when a window is broken within a 25-foot radius. An alarm will sound and it could help deter a thief from entering. 
Smart Door Locks: Put away your keys. With smart door locks, you can assign each member of your home a personized code to help them get in the home easier. You can also lock and unlock your door from your smartphone. Smart door locks help make sure you never lose your keys and lock yourself out of your house again.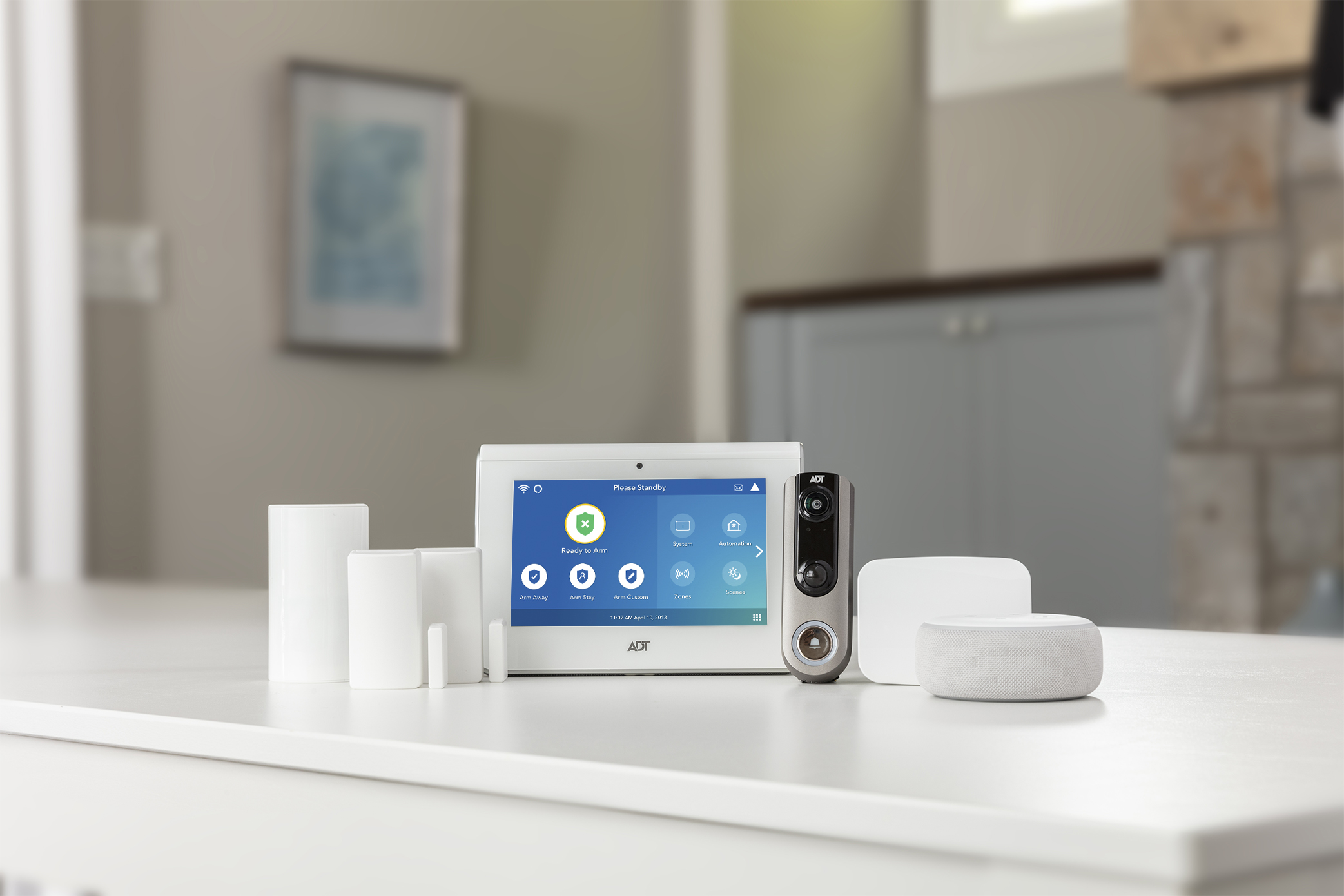 Security Cameras From SafeStreets
There are a lot of ways to deter crime, and today, having various security cameras is a helpful solution. Cameras can help many would-be burglars away since they don't want evidence of their crimes. With different security cameras inside and outside of your home, they can help protect your home in several different ways.
Video Doorbells: If you're waiting for an important package, having a video doorbell is a good way to deter porch pirates. You can also communicate through your video doorbell to talk to guests or to create the illusion you're home, even when you're not. 
Indoor Security Cameras: Keep an eye on your home when you're at work with indoor security cameras. These can be great to help keep an eye on your kids, pets, or any maintenance workers in your home, incase they're in rooms they shouldn't be. 
Outdoor Security Cameras: When you hear a noise, but can't see what caused it from a window, an outdoor security camera can help. These cameras record video as well so you can share it with police to help identify trespassers. 
Fire & Life Safety Products From SafeStreets
Fire and life safety products are extremely important to have in a home to help protect your family from a number of possible dangers. These products aren't there to detect break-ins, but they are meant to help protect you from environmental dangers. All of these products are monitored by ADT, and someone will alert you to help make sure you've gotten out safely.
Flood Sensors: Leaky basements, broken pipes, or a malfunctioning washing machine can cause lots of damage if water coming from them is not stopped in a timely manner. These little sensors can help alert you to the issue so you can prevent it from getting worse. 
Carbon Monoxide Detectors: Carbon monoxide can be deadly, and you need to know right away if it's in your home. With these detectors, they can help alert you when this toxic gas is present.
Smoke Detectors: It's vital that your home be well-protected with the installation of several smoke detectors inside it. Smoke detectors are often placed in the kitchen as well as outside each of the bedrooms for the best layer of safety.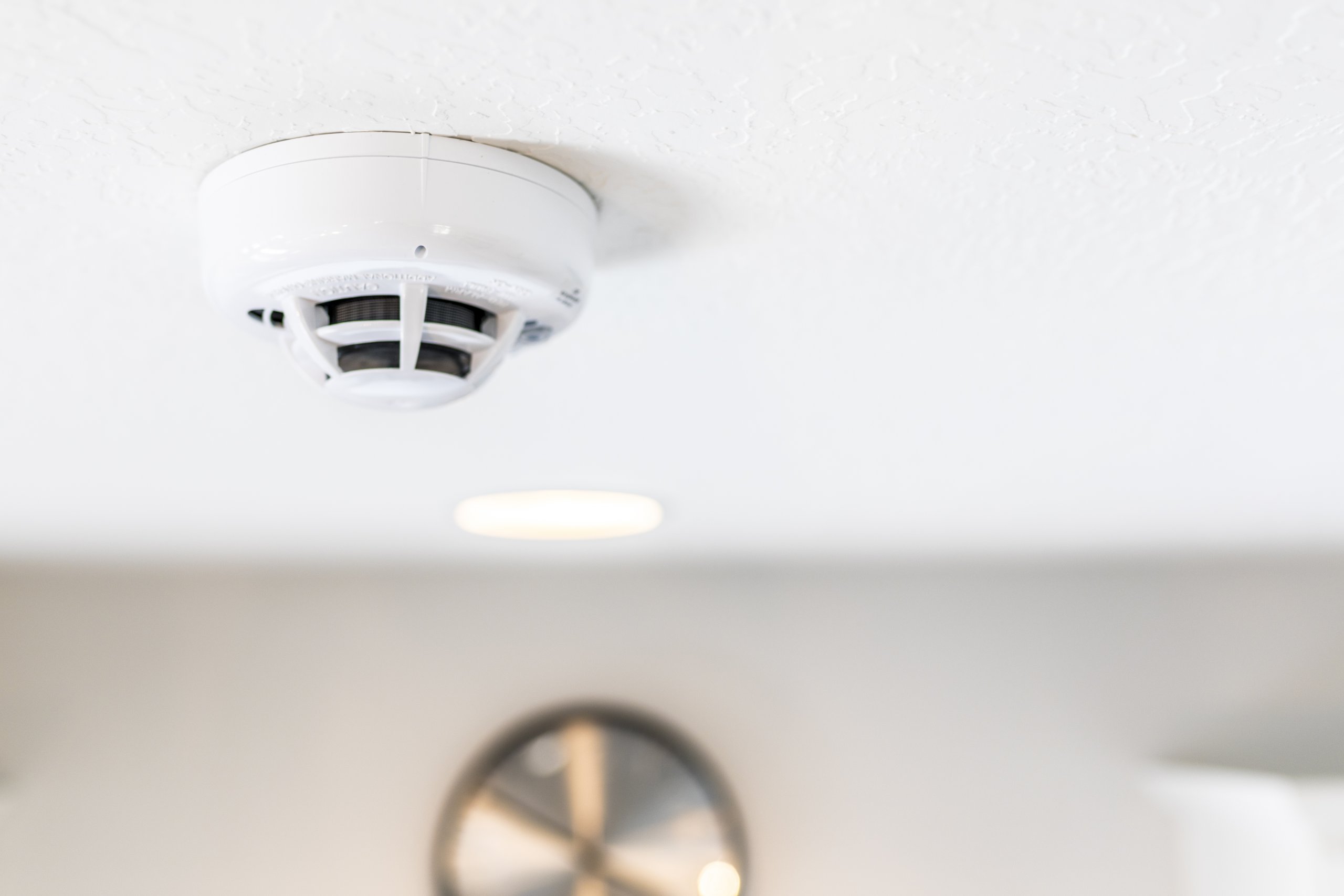 SafeStreets Offers High-Quality Home Automation Systems
If you haven't implemented home automation products into your home yet, they're about to change your life. These systems use various automation products to allow you to control various aspects of your home no matter where you are. When you have more control over your lights, thermostat, and appliances, you have a home that works better for you. 
Using smart plugs is a great way to use items such as lights and smaller appliances in just the way you want to. If you're not at home and want to turn on an appliance, you can do it easily with an app. Smart lights are light bulbs that fit into most any lamp or light fixture. You can easily dim these lights to create scenes, or operate them on timers so it always looks like someone is home.
Smart thermostats allow you to control the temperature from anywhere and set schedules to help conserve energy. You can keep your heat at a low temperature during the day, and then set a schedule so that it warms up before you walk into a comfortable home. You'll love the added convenience that smart home automation technology provides. 

Help Protect What is Most Important To You
Talk to SafeStreets today to learn about which systems are right for your Roswell, GA home. We can build you a custom plan based on your needs and budget. Our Smart Security Pros have the experience and knowledge to provide you with the best protection possible with high quality installation. You can count on SafeStreets to help add convenience, security and safety to your home. To get started, contact SafeStreets today to schedule a free estimate.
Call For A Free Quote Today