Kenner, LA Home Security Systems
Kenner, LA, is the largest city in Jefferson Parish and is also the 7th largest city in the Creole State. As a top destination to live, its residents are often concerned with home safety and home automation.
SafeStreets is happy to help keep Kenner families safer and healthier with a comprehensive array of life and safety, home security, and home automation products and services. We are proud to be one of the USA's largest and oldest ADT Authorized Providers! Helping families is what we do best, and we would love to help yours.

Call for a Free Quote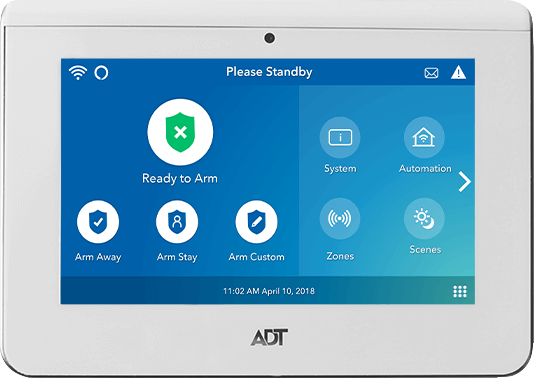 Home Security Systems in Kenner, LA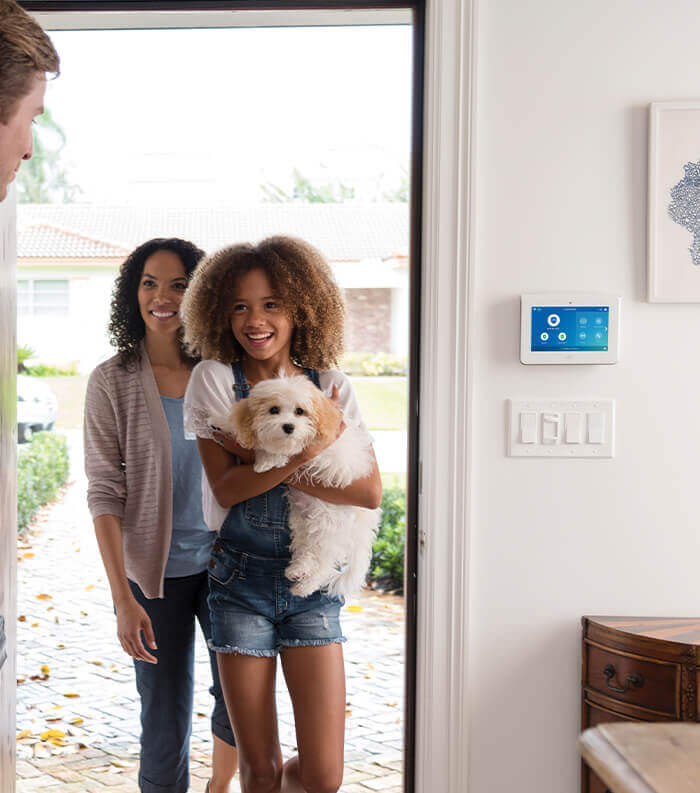 Home Security Products From SafeStreets
There's no doubt that protecting your family is your first priority. That's why SafeStreets offers products and services that can help do just that. Consider the benefits of our door and window sensors, glass break sensors, and smart door locks.
When connected with 24/7 ADT monitoring services, these products can help keep your family, furry friends, home, and property safer, even if you're traveling in another country.
Door and Window Sensors
Arm your home with our responsive sensors, and you'll receive instant notifications if the status of any of your doors or windows changes from closed to open. These are especially helpful if you have small children you need to keep track of.
Glass Break Sensors
The sound of glass breaking is exceptionally distinct. SafeStreets' glass break sensors detect the tiniest cracks in the glass of your windows and doors. If any glass starts to crack for any reason, you'll be notified instantly and have the option to call the police.
Smart Door Locks
Use your smartphone as the key to your door from virtually anywhere you're at. This is a great feature for families with children who forget their door keys. You can let them in the home without leaving work!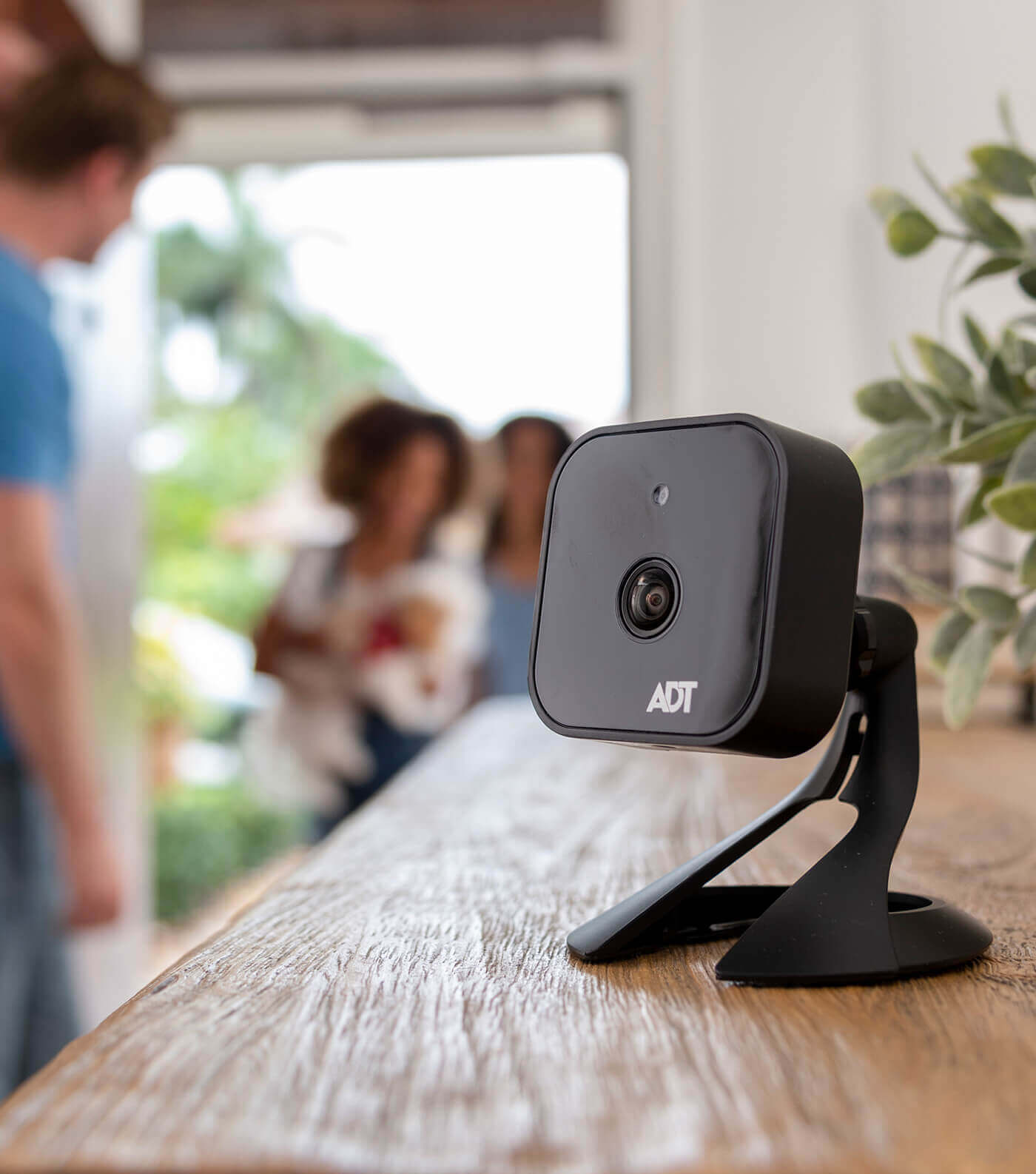 Security Cameras in Kenner, LA
Security cameras are powerful deterrents to would-be criminals. When burglars, vandals and miscreants see security cameras, they may move onto the house without cameras. And if they do commit a crime without seeing the cameras, SmartStreets captures their criminal activities in 720p HD video footage, ready for the authorities.
Video Doorbells
Our video doorbells will show you who is at your door, whether it be a delivery person, your sister who needs to be let in or a potential package pirate. In any case, you'll know who's there and have video proof of it.
Indoor Security Cameras
Let our security experts plan and install an indoor security camera system in your home. You'll enjoy checking in at home via your smart device virtually wherever you're at, anytime. If you have pets or children that are home alone, these are a great way to keep tabs on them.
Outdoor Security Cameras
It makes you feel good to be able to check in on your property when you're away from it. We will custom design an outdoor security camera system that meets your needs and suits your budget.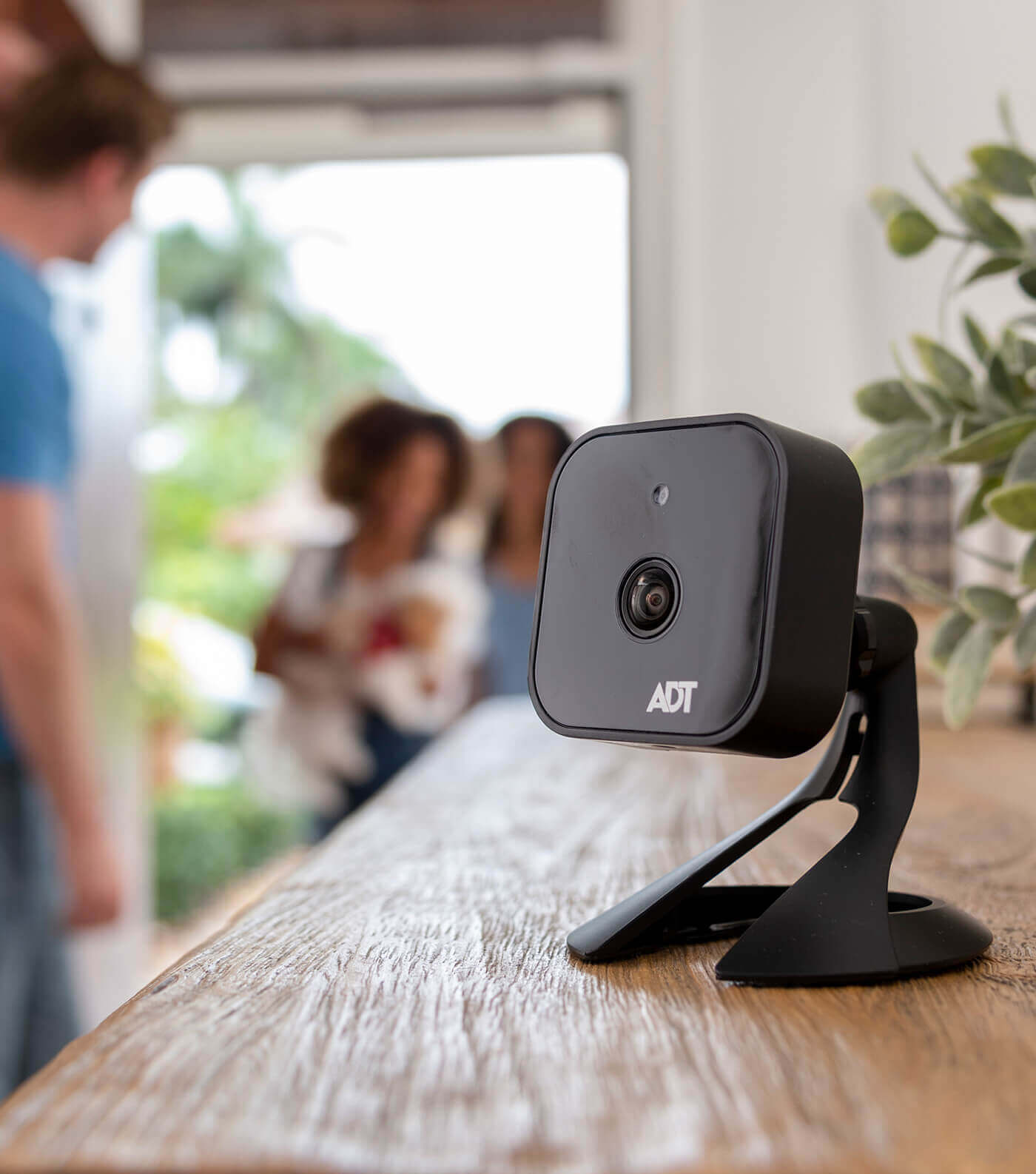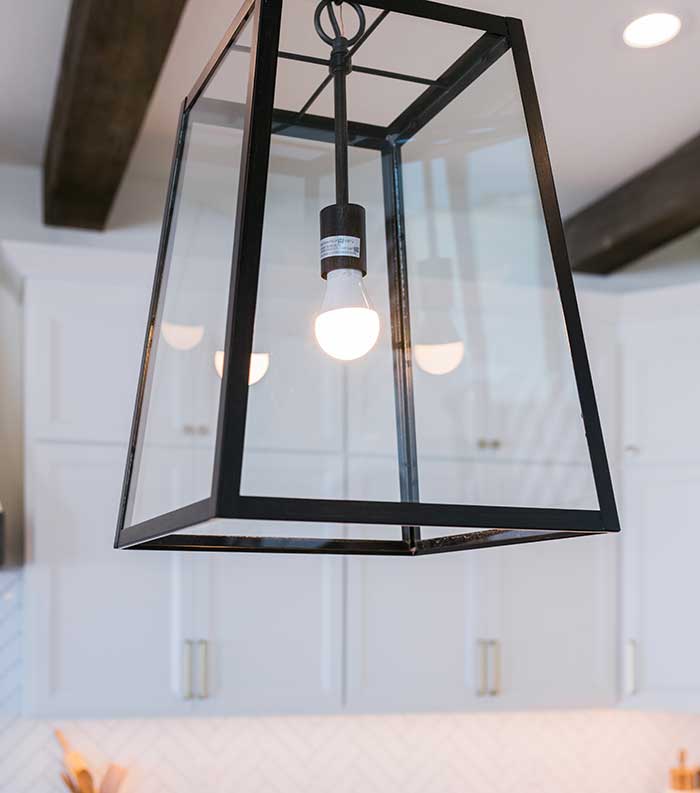 Home Automation Products in Kenner, LA
There are loads of benefits associated with innovative home automation systems from SafeStreets. These futuristic products save you time, frustration, and energy by simplifying mundane tasks. We offer high-tech:
Let's look at each closer.
Smart Plugs
When you plug your lamp, television, or other small appliance into your intelligent wall plugs, you will be able to operate it from wherever you're at via your connected smart device. They are fast and easy to install and even easier to start taking advantage of.
Smart Lights
SafeStreets' Z-Wave LED light bulbs are energy-efficient, non-toxic, and can be dimmed and brightened even if your lamp doesn't have a dimmer function. When used correctly, smart lights can help you cut down on your monthly electricity bills.
Smart Thermostats
Don't stress if you forget to adjust your thermostat before you leave home, not as long as you have a smart thermostat from SafeStreets! You can control your HVAC system from anywhere, anytime.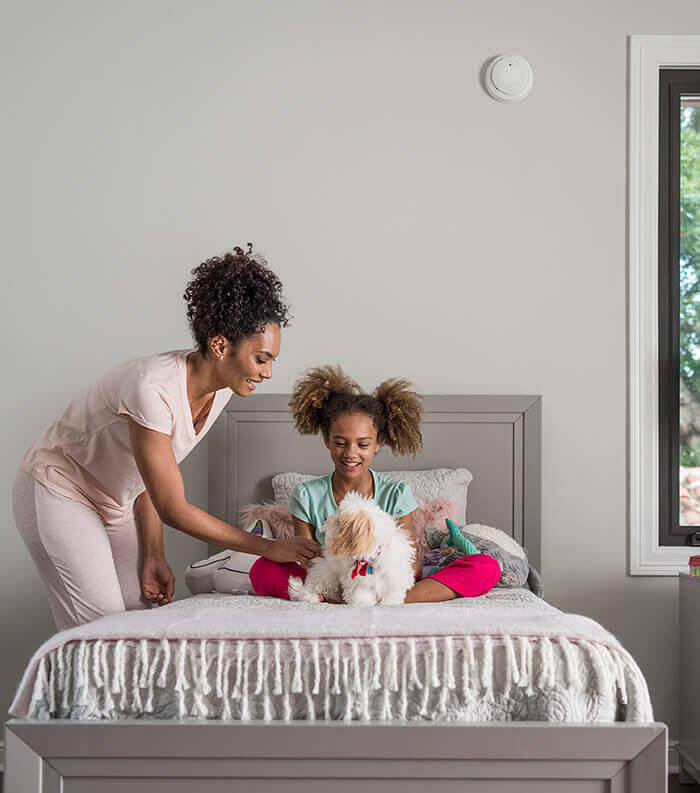 Help Protect Your Family With Fire & Life Safety Systems
It's not only criminals you have to protect your family from, but you also have to worry about smoke, fire, carbon monoxide, and flooding. These uncontrollable forces are potential threats to your family members and home. Let SafeStreets install the equipment you need to help ensure the complete safety and well-being of your family.
Our always-on flood sensors can be strategically placed throughout your home where water damage is most likely to occur. If a leak ever develops, you'll be instantly notified, allowing you to take fast action and save a lot of money.
Extremely sensitive smoke detectors from SafeStreets register even the slightest increases in smoke or heat and sound a loud audible alarm. Of course, first responders are also notified when your sensors are linked to ADT 24-hour monitoring.
Carbon monoxide is called the "silent killer" because humans cannot detect it at low levels enough to cause unconsciousness. Our sensors will help your family rest easy at night, knowing that this deadly gas is not present in the home.
Call our friendly team today and discuss the benefits of our fire and life safety products. We are here to help keep your family and home safe and sound. Early detection is crucial in emergencies; the faster you know something is happening to your home, the more accordingly you can act.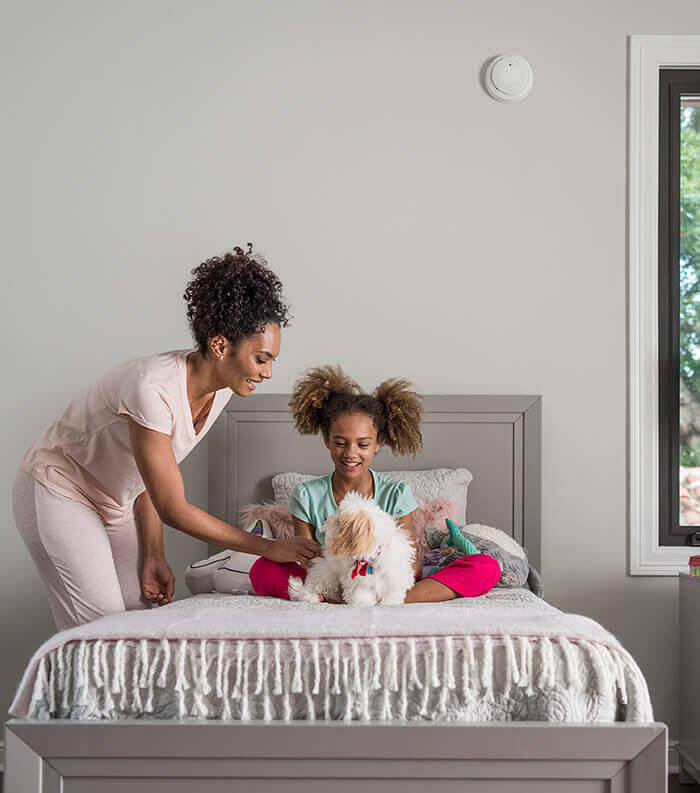 SafeStreets is Proud to Be an ADT Authorized Provider
SafeStreets is one of America's oldest and largest ADT Authorized Providers, which is a significant comment on our quality of work. We are happy to serve more than 90% of the United States with superior security and automation products and services that help to keep homes and families safer and more comfortable. Our local smart security pros can consult on the unique needs of Kenner, LA and your home specifically. As a homeowner, it's essential to collaborate with an authorized provider because it guarantees you the best possible products, services, pricing, and guarantee. Like ADT, SafeStreets is wholly dedicated to making the USA a safer place, one beautiful home and one family at a time. Contact our friendly, helpful team today with your questions or to request service. We are here for Kenner, LA, 24/7/365. Call us now at (855) 891-7233 or Contact Us Online.
Call Today For Your Free Quote!