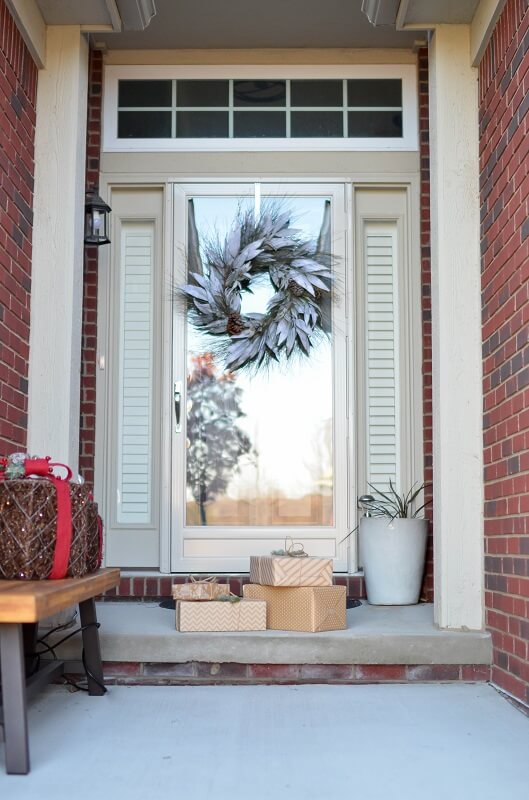 By now you've probably heard of Amazon Key, the new service from Amazon that will enable delivery people to enter your home. That way, they can deposit packages there as opposed to leaving them on your front porch where they are vulnerable to thieves.
The timing for the announcement lines up perfectly with the startup of the holiday shopping season, as Amazon ramps up for its busiest time of year. And the timing might appeal to you, if you're thinking about the products you plan to buy through Amazon—and have delivered to your vulnerable front porch.
But the more we thought about it, the more we wondered: Should you get Amazon Key if you already have a home security system? We did a little digging to find out.
Package theft is on the rise
Package theft has risen right alongside the increase in online shopping, after all. According to one report, U.S. homeowners get an average of 27 packages delivered during the course of the year, and 26% get a delivery at least once a week. Of those people receiving deliveries, 23 million people fall victim to "porch pirates" each year, with packages stolen from the front porch.
That same report indicates homeowners want delivery personnel to have access to their homes, citing 69% of people who have been victims of package theft would choose to let a delivery person into their house via an app (such as a home security system equipped with a video camera) rather than have the package left outside, and 28% of those victims would be willing to let the delivery person have access to their home in order to leave packages inside.
Enter Amazon Key…
What is Amazon Key?
Amazon Key is a new service that lets people into your house to deliver packages from Amazon. To use Amazon Key, you must have a certain type of smart lock and in-home video camera. According to our research, you can choose from three locks, all sold by Amazon, but there is only one camera that will work: the Cloud Cam Key Edition in-home camera. The camera and smart lock talk to each other via your home's WiFi. The locks come in a range of prices, and the camera only one price, so the whole package costs between $249 and $319 after a bundled discount.
With Amazon Key, the delivery person scans a barcode, sending a request to Amazon. Amazon grants permission to unlock by telling your camera to start recording. The courier gets a prompt on their app, swipes the screen to your smart lock, and unlocks your door. They drop off the package and then relock your door with another swipe. You get notified that your delivery has been delivered, and voila! All done.
What about your home security system?
Amazon Key might make sense for people who do a lot of online ordering yet also spend a lot away from home. But there is a cost to get set up as noted above, and what if you already have a home security system? With the right kind of home security system, you can use a video camera to see who is at the door, unlock the door remotely to let a delivery person in, and then lock the door again when they leave. Granted, you have to be accessible at the time the delivery person shows up, meaning you're not tied up in a meeting or on a conference call. But do you need both? It's something to think about.
According to one reporter's trial run with Amazon Key, it sounds like you have to disarm your home security system in order for Amazon Key to work, and delivery people are instructed not to open your door if they hear barking or scratching that indicates a dog. We don't blame them: People are often bitten by dogs that "don't bite," and who wants to be the one to accidentally let Fido fly out the door to roam the neighborhood unsupervised? That means even Amazon Key can't keep your packages off the front porch, regardless of your smart lock and special camera.
Alternatives to Amazon Key
If package theft is a concern for you, especially as the holidays approach, note that Amazon Key is not your only option for package protection, however. You can also:
Choose to have your package delivered to a nearby Amazon locker.
Choose to have your package shipped to your local UPS store.
Have packages delivered to you at work.
Build relationships with trusted neighbors who can either receive packages on your behalf or get them from the front porch for you after delivery.
Explore other package theft prevention options now on the market, such as the Package Guard, a small disk on which a package is placed, and that sounds an alarm if that package is picked up.
Use your home security system to see who is at your door and to unlock the door if it's a package delivery.
Our conclusion after this research? It depends. For some, Amazon Key will be the way to prevent to package theft. For others, an up-to-date home security system might suffice…and save some cash.