Buckeye, AZ Home Security Systems
Buckeye, Arizona is growing quickly, and for good reason. The excellent weather, the beautiful surrounding town, and the lush vegetation surrounding the desert make it the perfect place to purchase a home. If you're a Buckeye, AZ homeowner and want to help properly protect your home, get a professionally installed home security system from SafeStreets. We are an ADT Authorized Provider that is completely dedicated to serving our customers as best as possible. Contact us today to learn more.
Call for a Free Quote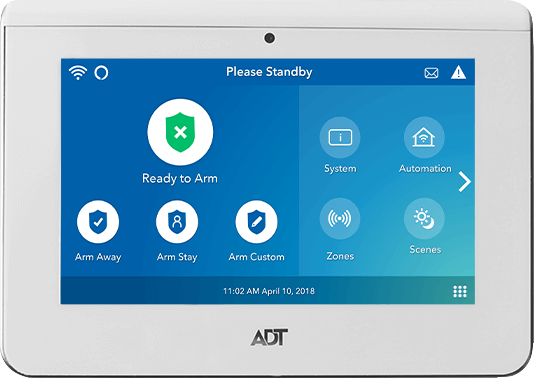 Buckeye, Arizona Home Security Systems

Help Keep Your Family Safe With a Home Security System in Buckeye, AZ
SafeStreets offers a variety of security systems that can help protect your home and family from break-ins. At SafeStreets, we pride ourselves on offering a wide range of ADT-monitored safety equipment, such as door and window sensors. These door and window sensors can send live notifications to inform you of any potential changes to the status of your doors and windows. Whether they were wiggled open by an intruder or simply opened by a family member, these window and door sensors provide valuable, real-time information to alert you to potential break-ins.
Burglars might not be so kind as to open your windows or doors gently. Instead, they might resort to breaking glass in your window or doors. Fortunately, SafeStreets also offers glass break sensors monitored by ADT. SafeStreets' glass break sensors are designed to detect and alert you to shattered glass in real-time. A loud alarm will also sound, helping to potentially scare away any would-be intruders. 
Smart door locks are another excellent piece of equipment that can help protect your home. You can even let guests in with a special code, making smart door locks an all-around essential security tool.
Security Cameras from SafeStreets
Whether you want to scare away potential intruders, monitor your home while you're away, or capture footage from your surrounding property, these are all possible with the help of SafeStreets' line of home security cameras. Our security cameras can be paired with real-time updates on your mobile security app, allowing you to take a look at whatever caused your cameras to detect motion.
Outdoor security cameras are also weatherproof, with the ability to stand up to the elements and provide you with continuous video. Want to shift views and look at the entirety of your property? SafeStreets cameras can be set up almost anywhere with the help of our professional installation service. Our cameras are also HD, offering 720p high-definition resolution so you won't miss a beat. SafeStreets offers the following cameras in Buckeye, AZ:
What Fire & Life Safety Products Does SafeStreets Offer to Residents of Buckeye, AZ?
SafeStreets' ADT-monitored equipment can also help protect your home from dangerous and unforeseen disasters. SafeStreets offers the following advanced safety equipment:
Flood Sensors
Floods can happen anytime, anywhere. Whether your laundry machine suddenly begins to flood, your basement floods due to heavy rainfall, or there is an unexpected leak in your pipes, these can all lead to severe flooding and water damage. Our flood sensors can be placed in areas of the home that are more prone to water damage and flooding. SafeStreets' ADT-monitored flood sensors can help prevent water damage, mold, and mildew build-up by alerting you the instant flooding occurs.
Carbon Monoxide Detectors
Carbon monoxide is a poisonous gas that is odorless, colorless, and tasteless. When it spreads throughout your home, it's impossible to detect unless you experience symptoms of carbon monoxide poisoning, or you have a carbon monoxide detector installed to help you. Carbon monoxide detectors offered by SafeStreets are connected to a 24/7 ADT monitoring center, so you can rest easy knowing the authorities will be alerted at the first sign of trouble. With the help of ADT-monitored carbon monoxide detectors, you can help ensure that your family stays safe from carbon monoxide poisoning.
Smoke Detectors
Smoke detectors are critical in helping you and your family stay safe from fire damage. These systems will alert your family at the first sign of a potential fire. When you install smoke detectors from SafeStreets, you're adding an extra layer of protection to your home and your family's health. The earlier that you're made aware of any smoke, the quicker that you'll be able to help protect your family. 
Buckeye, AZ Home Automation Products
Adding home automation products to your home can add a layer of luxury, convenience, and improved quality of life. Home automation products offered by SafeStreets can help you feel like your home is listening to your commands. Our home automation systems can help you control your home's lighting, temperature, and any small appliances from virtually anywhere. You won't have to worry about whether you left the curling iron plugged into the wall, or whether or not your home will be set to the right temperature when you come back. 
Our home automation products include: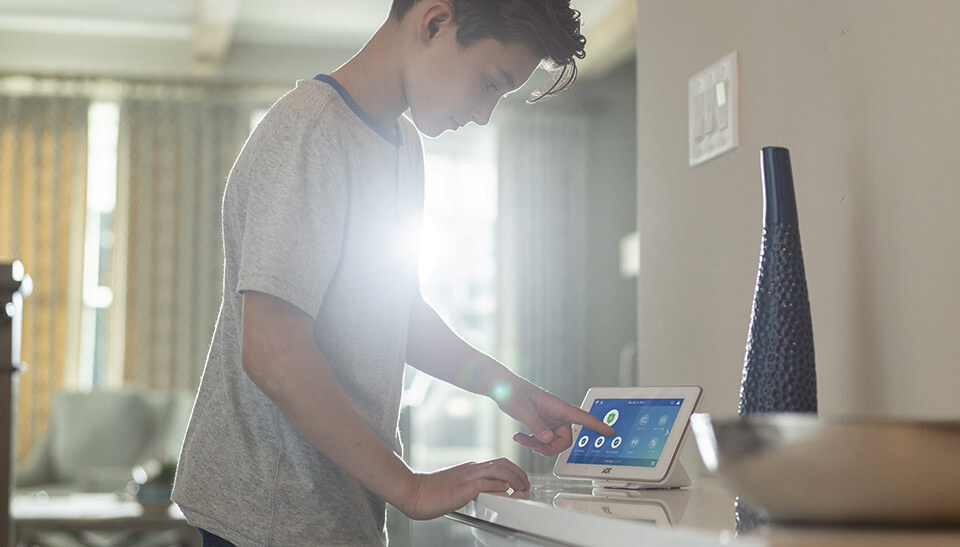 An Experienced and Reliable ADT Authorized Provider
SafeStreets is the nation's only ADT Authorized Provider. We make it our mission to provide services to our clients within a one-hour timeframe, so you don't have to be stuck at home waiting for us to arrive. Call us today to schedule an appointment and get started on helping your family stay safe and protected.
Get A Free Quote Today