Home Security Systems in Chandler, AZ
If you're wondering how to protect your home and install security products in Chandler, AZ, the team at SafeStreets can help. We want to help our clients feel safe in their own homes, know that their homes are protected, and experience the true power of ADT-monitored equipment from SafeStreets.
From cameras that can help you monitor your property inside and out, to fire and life safety equipment that can help prevent natural or other disasters, SafeStreets has you covered. Reach out to us today to learn more about any of the products that we offer in Chandler, AZ.
Call for a Free Quote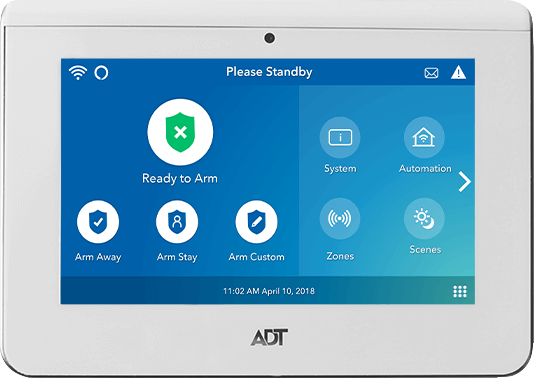 Chandler, Arizona Home Security Systems

Home Security Products Offered By SafeStreets
Protecting your home is more than just protecting your property and assets. By providing valuable protection to your home, you can also increase your family's safety and well-being. At SafeStreets, we understand just how crucial protecting your family is from would-be intruders. That's why we offer a wide range of ADT-monitored safety equipment to help put your mind at ease. We offer products for home security such as:
These products can provide you with peace of mind and alert you to changes in your home even when you're away. These products are a great way to provide an additional layer of protection in Chandler, AZ.
Security Cameras Available for Chandler, AZ Residents
Security cameras are perhaps one of the most important components of home protection. They provide you with maximum coverage of your property, inside and out. Some of the cameras offered by SafeStreets are below.
Video Doorbells
With video doorbell systems from SafeStreets, you can be alerted when there is someone detected at your front door. Review live footage and determine whether you need to call for help, or simply let your guest inside. With two-way communication, you can even speak with anyone at your front door, should you need to.
Indoor Security Cameras
Indoor security cameras are a great way to monitor pets and family inside your home and ensure they remain safe. SafeStreets' indoor security cameras can be placed discreetly in your home's hallways and entryways, as well as in the main living areas of the home. You can review them to check in on your home and family any time through the ADT Control app. In case of a break-in, your footage can be very valuable to help authorities make an arrest and identify suspects.
Outdoor Security Cameras
For properties with multiple points of entry, outdoor security cameras are great for viewing the entirety of your home and the adjacent areas. Outdoor security cameras also help you monitor suspicious activity occurring outside your home, so you can alert the authorities if you feel there is a potential break-in afoot. Outdoor cameras from SafeStreets are also weatherproof, so your cameras will be protected even when there's harsh elements around.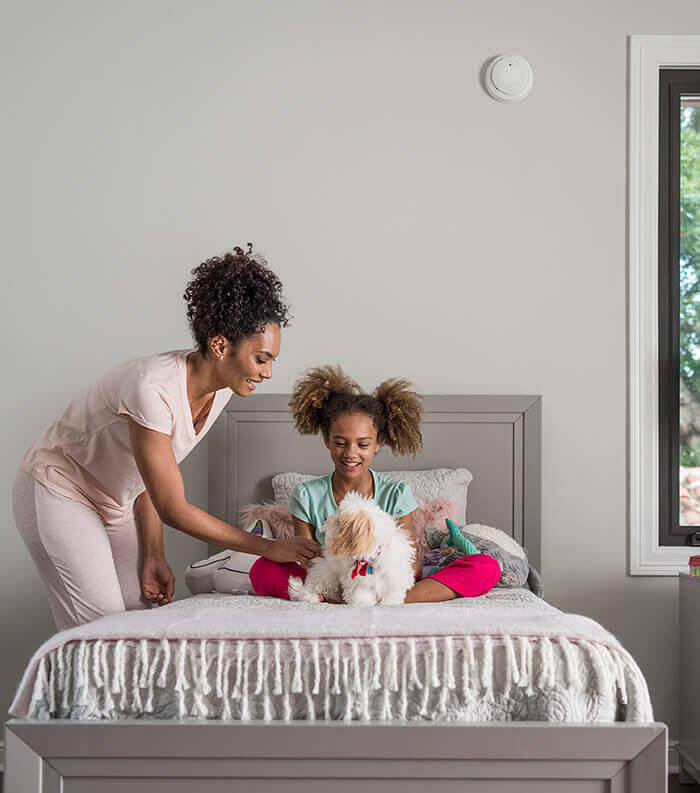 Fire & Life Safety Systems Can Help Protect Your Family
When you want to protect your home from natural disasters and unforeseen hazards, fire and life safety equipment from SafeStreets is here to help. We offer equipment such as flood sensors, which can help prevent water damage and alert you to leaks in your home early on. Additionally, our team offers smoke detectors and carbon monoxide detectors, which can alert you to toxic smoke and gasses even if you can't see a fire or smell carbon monoxide.
Carbon monoxide, in particular, is odorless, colorless, tasteless, and incredibly dangerous even in small amounts. SafeStreets' fire and life safety equipment comes with 24/7 ADT monitoring, so you can rest assured that authorities will be alerted on your behalf, should they ever need to be, helping you get life-saving services right away.
Count on SafeStreets for High-Quality Home Automation Systems
Want to add a layer of luxury and convenience at home? Home automation systems installed by SafeStreets can help you access and adjust your lights, temperature settings, and small appliances with ease. Microwaves, curling irons, steaming irons, and other small appliances can be controlled using the ADT Control app. 
Smart lights can also help you control the lighting in your home even when you're away. You'll never have to come home to a dark environment, or can turn on the lights for your loved ones. 
To help you conserve energy or adjust the temperature while you're away, SafeStreets' also offers smart thermostats that can be monitored from virtually anywhere!

SafeStreets Is Proud to Be an ADT Authorized Provider
No matter the home security products that you're interested in, the team at SafeStreets can help. We'll provide you with expert information and installation to ensure that you're getting the most out of your home security equipment. Schedule an appointment with us today to get started.
Get A Free Quote Today