Fountain Hills, AZ Home Security Systems
Around 24,000 people call Fountain Hills home, and for good reason. The tight-knit community and beautiful surrounding mountain views makes this one of the best areas to buy a home, grow a family, and begin your journey toward homeownership! You can help protect your family, home, and assets in Fountain Hills, AZ, with help from the team at SafeStreets.
SafeStreets offers a variety of security, home automation, fire life and safety, and video cameras to help keep your home monitored and protected at all times. We want to help our clients feel secure in their own homes and help them maintain the safety of their families through utilizing reliable and high-quality technology.
Call for a Free Quote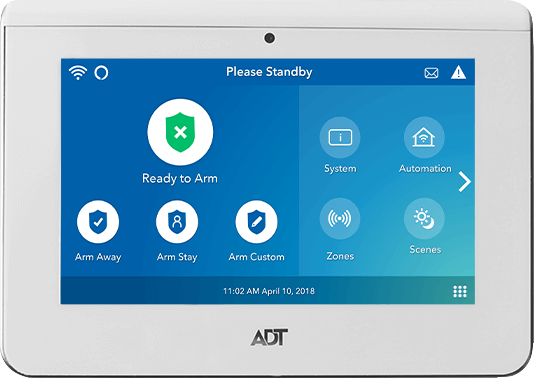 Fountain Hills, Arizona Home Security Systems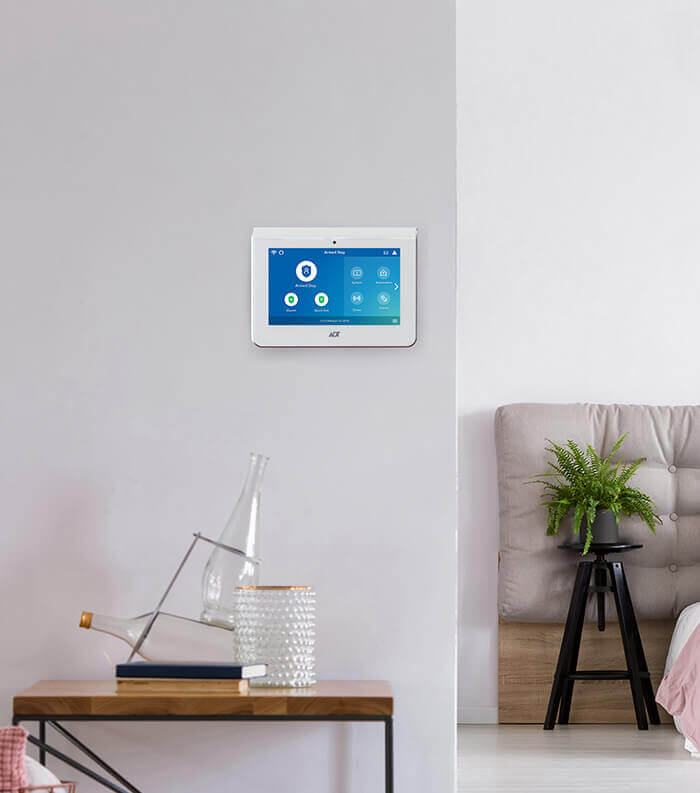 Home Security Products for Residents of Fountain Hills, AZ
In order to help secure your home, it's important to use high-quality home security products offered by SafeStreets. Our home security systems are monitored by an ADT 24/7 monitoring center to help provide maximum protection.
Door and Window Sensors
Door and window sensors can be discreetly placed on the edges of all of your windows and doors. As soon as movement is detected and a window or door is opened or closed, you will receive real-time alerts. Door and window sensors are one of the first lines of defense when it comes to deterring would-be intruders. SafeStreets' ADT-monitored door and window sensors can provide feedback to local authorities and help keep your home protected.
Glass Break Sensors
SafeStreets' glass break sensors can detect breaks and shattered windows and glass from up to 25 feet away. This means you can use only one sensor for multiple windows, as opposed to multiple sensors, placing them discreetly in the room. Glass break sensors are also ADT monitored, so authorities will be alerted to any break-in attempts as well.
Smart Door Locks 
With SafeStreets' smart door locks, you can let guests in while having a lock that is secure against intruders! Our smart door locks are protected against bump guard attempts. If you forget your key, you won't have to worry about being locked out. Instead, you can simply access the ADT Control app and unlock the door.
Types of Security Cameras Available in Fountain Hills
Security cameras can be placed anywhere inside or outside of your home. Below are some of the cameras SafeStreets offers to help keep your home monitored and protected.
Video Doorbells
Video doorbell cameras can help capture footage of anyone that approaches your front door. With these doorbell cameras, you can capture footage of any possible intruders or guests outside your home. SafeStreets' video doorbell cameras feature two-way communication, allowing you to chat with visitors in front of your camera.
Indoor Security Cameras
Indoor security cameras can be placed discreetly inside your home, and they can help monitor your family, pets, and guests inside your home while you're away. If you ever find yourself the victim of a burglary, indoor cameras can help police get crystal-clear footage of suspects in 720p HD.
Outdoor Security Cameras
Outdoor security cameras can be pointed toward any direction of your property. They capture footage in 720p HD and will stay safe in any type of weather. SafeStreets' outdoor security cameras provide you with live footage that can be accessed from virtually anywhere through the ADT Control app.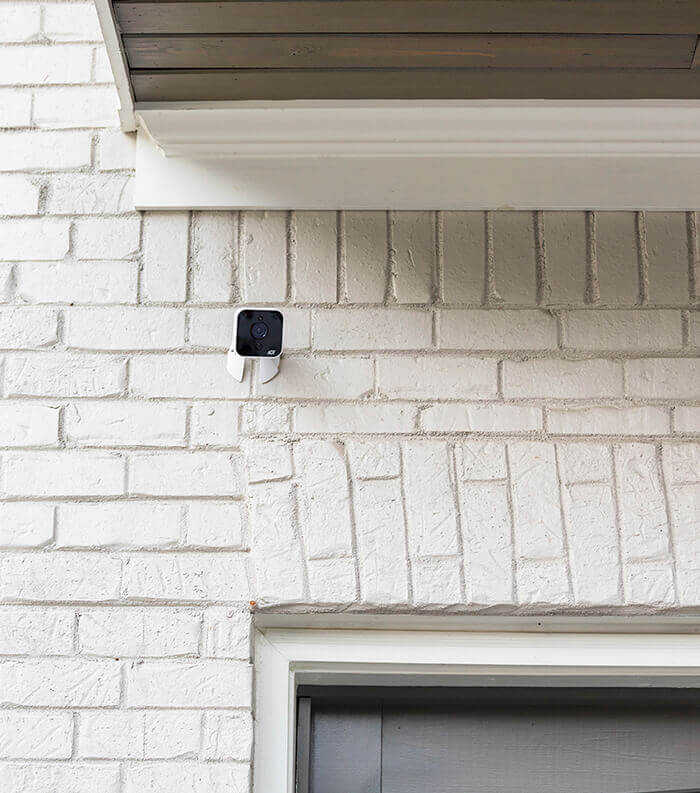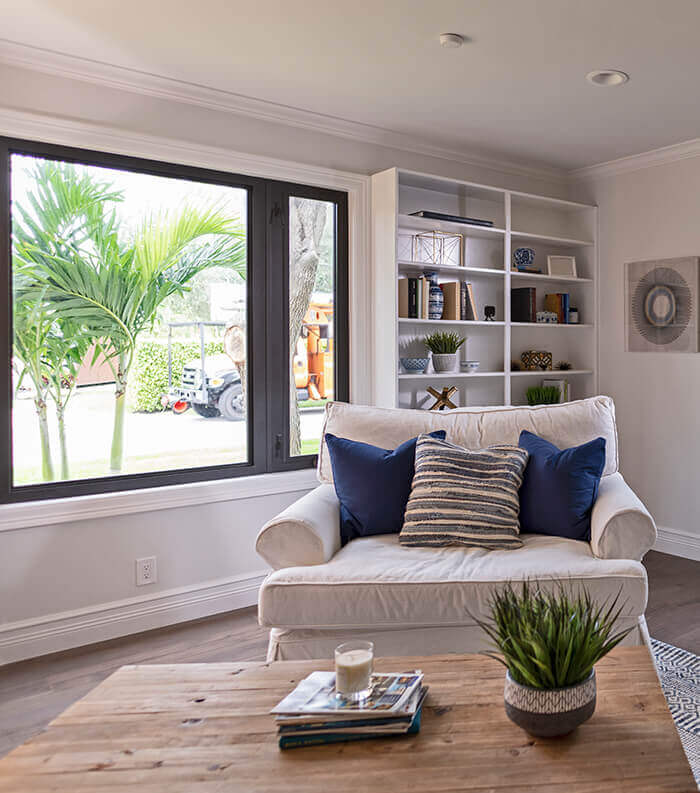 What Fire & Life Safety Products Does SafeStreets Offer?
In addition to helping to protect your home from intruders, SafeStreets can also help protect your home from unforeseen disasters and help keep your family safe using our fire life and safety products monitored by ADT.
Flood Sensors
Flood sensors can be easily placed next to areas that are prone to water damage and flooding, such as laundry machines, dishwashers, and under any sinks. They should also be placed in areas where you'd need to be alerted at the first sign of trouble, such as a basement that can quickly become flooded. 
Carbon Monoxide Detectors
Carbon monoxide is a colorless, odorless, and tasteless gas that is virtually impossible to detect without a carbon monoxide detector. SafeStreets' carbon monoxide detectors detect even small amounts of this dangerous gas, so you can rest assured that your family can take action at the first hint of trouble.
Smoke Detectors
Smoke detectors detect smoke rising from potential fires. By installing smoke detectors in every part of the home, such as on every floor, near doorways, and near your kitchen, you can be alerted at the first sign of trouble. Early fire detection is crucial so you can evacuate your family if necessary. Fires can spread quickly, so quickly evacuating is crucial in helping to protect all members of your family. ADT-monitoring centers can also dispatch authorities, should you need them to do so.
Trust SafeStreets for High-Quality Home Automation Systems in Fountain Hills
Home automation systems offer greater convenience and control over many areas of your home. Smart thermostats, for example, can help control the temperature inside your home. This can help you save on energy bills and help keep your home comfortable even when you're away.
Our smart lights can help you light up your home so you never have to return to a dark environment. In addition, smart plugs can give you peace of mind knowing your small appliances are turned off. If they're on, you can easily turn them off right from the ADT Control app.
Home Security Systems Featuring ADT Monitoring
Home security systems and products offered by SafeStreets can help add a layer of security to your Fountain Hills, Arizona home. Give us a call today. We'd love to help you keep your home, family, and property safe.
Get A Free Quote Today