Home Security Systems in Gilbert, AZ
Whether you're a long-term resident of Gilbert, AZ, or you've just recently moved to the area, you know that it's a city growing at a steady pace. Homeowners in the Gilbert area can help protect their properties and assets with home security systems offered by SafeStreets. We use safety equipment backed by 24/7 ADT monitoring to help you add a valuable layer of protection to your home.
SafeStreets offers home security systems, fire and life safety equipment, security cameras and home automation products. No matter what your overall home security and automation needs might look like, SafeStreets can help. Get in touch with us today.
Call for a Free Quote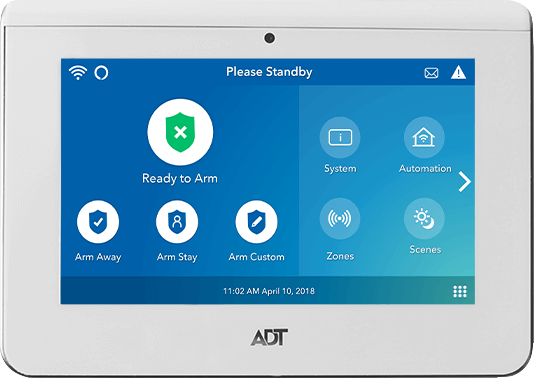 Gilbert, Arizona Home Security Systems

Home Security Systems Can Help Keep Your Family Safe in Gilbert, AZ
Home security systems offered by SafeStreets can help deter would-be intruders and alert you and local authorities when attempts are made to break into your home. For instance, our window and door sensors are a simple, yet effective way to alert you to any changes in the status of your windows and doors.
Should a burglar ever break your windows and smash glass, glass break sensors from SafeStreets can detect these types of break-in attempts from up to 25 feet away.
For more security, SafeStreets also offers smart door locks. These door locks allow you to unlock your doors by using the touch of a button on the ADT Control app.
High-Quality Security Cameras from SafeStreets
Security cameras are one of the best ways you can help keep a close eye on your home and family, even while you're away. They can also prove to be valuable pieces of equipment should a break-in ever occur at your home. SafeStreets' security cameras provide crystal clear images that can show you exactly what is happening in front of the cameras.
The team at SafeStreets will assist you in locating and installing security cameras in the best areas to provide maximum coverage. Whether you want to install them indoors so you can keep a close watch over pets and family, or you want to install outdoor cameras to help protect the perimeter of your property, our cameras can do all of this and more. Our cameras are resistant to inclement weather, provide live feedback, and allow you to communicate with guests, among other benefits. Contact SafeStreets for the following security cameras: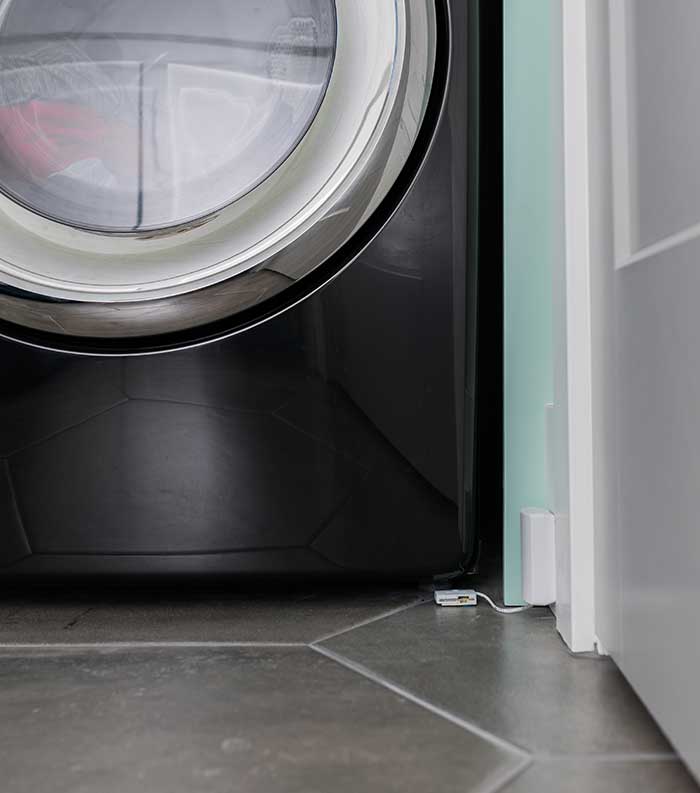 Gilbert, AZ Fire & Life Safety Products Offered By SafeStreets
As a homeowner, you'd like to do everything possible to help protect your family. With the help of SafeStreets' fire and life safety products that use ADT monitoring, you can help protect your family against hazardous events such as floods and fires. SafeStreets also offers products for protection against other potential dangers, such as carbon monoxide.
Any triggering of these products will alert you so you can begin evacuation procedures immediately. ADT-monitoring centers will also dispatch local authorities to your residence, helping potentially save lives and shorten response times during an emergency. SafeStreets' life and fire safety products include:
Home Automation Systems from SafeStreets
Did you know that you can also automate your home using equipment from SafeStreets? SafeStreets' home automation equipment uses high-quality and advanced technology in order to improve the comfort of your home. Below are some of SafeStreets' home automation systems that can make your life easier!
Smart Plugs
With the help of smart plugs around the home, you can control small appliances with the touch of a button. Not sure if you left a lamp on in the living room? You can simply open the ADT Control app and shut off the connected smart plug. SafeStreets' line of smart plugs is one of the easiest ways to increase your home's automation and add some convenience to your life.
Smart Lights
Smart lights are lights that can be easily controlled even while you're away from home. Using SafeStreets' smart lights, you don't have to come home to a dark household. You can also turn on your lights while you're away from home to deter would-be burglars. 
Forgot to turn off the light in a room and want to save energy after you've already left the house? Using smart lights from SafeStreets, you can use the ADT Control app to turn these lights off and conserve energy!
Smart Thermostats 
Smart thermostats learn the habits and patterns of your home to automatically adjust temperatures at different periods throughout the day. Additionally, they can be manually adjusted through the ADT Control app. Whether you have pets or guests at home and want to make sure they're comfortable, or you want to make sure your home is cool and comfortable before coming back from your trip, smart thermostats provide a layer of convenience to your everyday life.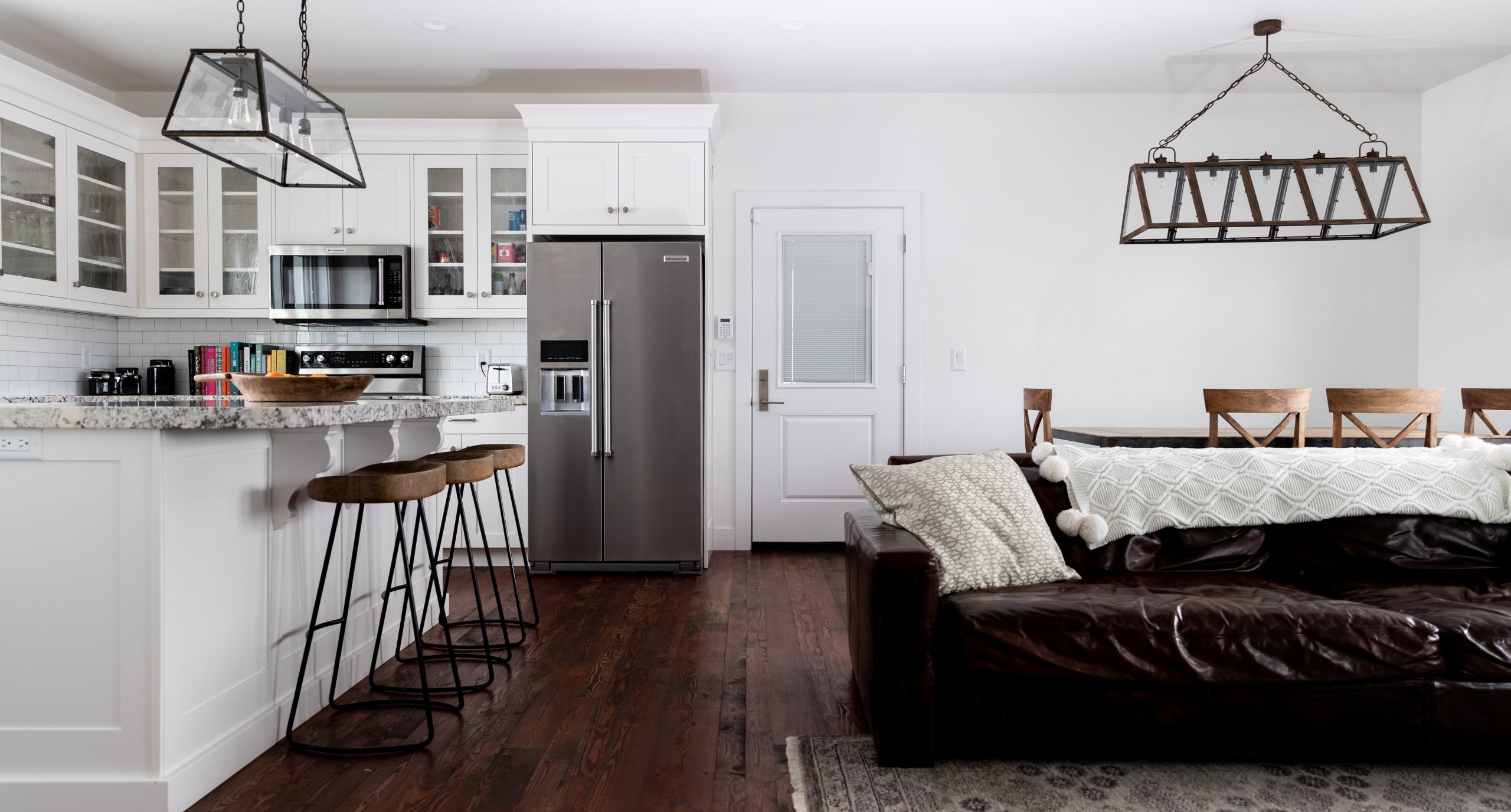 SafeStreets: A Trusted ADT Authorized Provider
If everything is going well, it can be easy to forget how important safety and protection is for your home. SafeStreets is on a mission to help homes across the country stay safe and protected from disaster. Our reach extends to 44 states and the District of Columbia, putting us at the forefront of home security technology and innovation.
Call us today to schedule an appointment, and we'll provide you with a one-hour time frame for installation. Help protect your Gilbert, Arizona home and family today with SafeStreets.
Get A Free Quote Today