Belleville, IL Home Security Systems
Your home is not only a safe haven for you, but for your family and pets as well. You try to do everything to keep your Belleville, IL home as safe as possible, but there are times when you'll notice that your current security measures are lacking, or you want to add new technology to add convenience to your life, but you're not sure where to start. SafeStreets is here to help you to create a plan that includes our home security systems, fire and life safety systems, and home automation to help you feel confident that your home is as secure as you want it to be. Keep reading to learn more about the latest technology products that SafeStreets has to offer.
Call for a Free Quote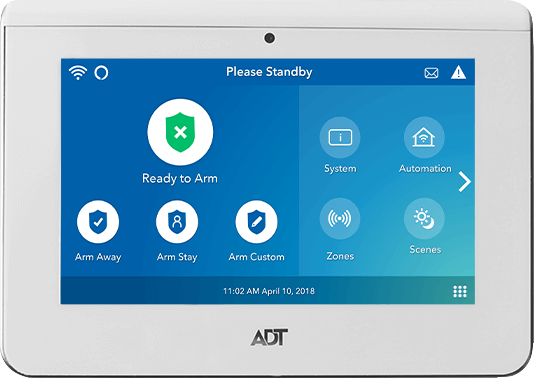 Home Security Systems in Belleville, IL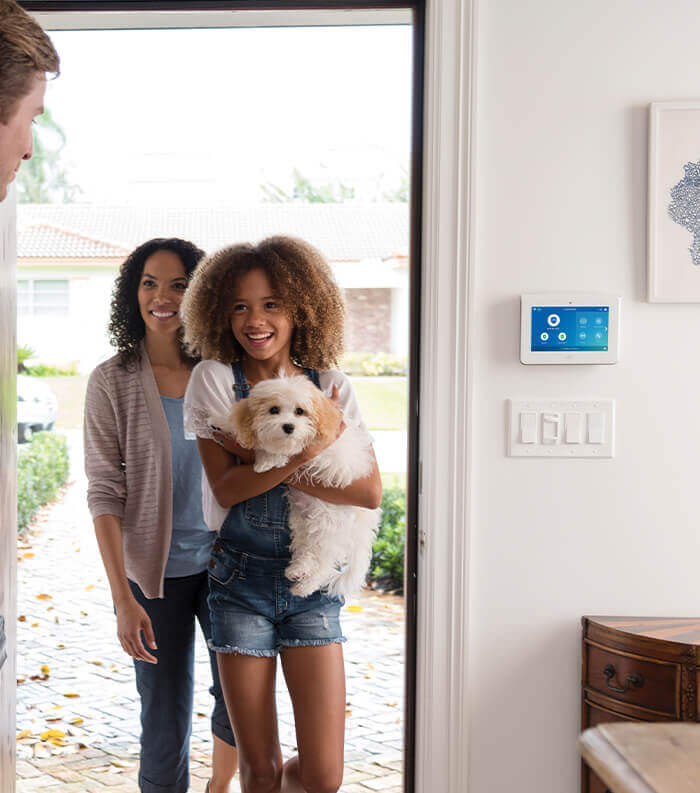 Home Security Products for Belleville, IL Residents
SafeStreets offers a range of tools that can safeguard your family, including the following:
Door and Window Sensors.

Help protect your home with door and window sensors that activate whenever a door or window is opened. These tiny sensors can be wired or wireless and help create awareness of someone trying to enter your home from these vulnerable entry points.

Glass Break Sensors.

These sensors can detect the sound of shattered glass with in 25-foot radius to help stop a break-in attempt. The sensors pick up the sound, then send an alert to your phone.

Smart Door Locks. Having control over your home's doors from a distance is easy to do with smart door locks. These locks tell you if someone is entering or exiting the house. The ADT Control app also gives you the option to lock and unlock your doors from virtually anywhere.
Our home security systems are backed 24/7 by ADT monitoring, and you can monitor your camera feeds and get alerts through your ADT Control App. With call centers all over the country, someone from ADT is watching your home to help let you know if someone is trying to gain entry for a window or door. This helps add an additional layer of security to your home, to help give your the confidence that someone is always looking out for you.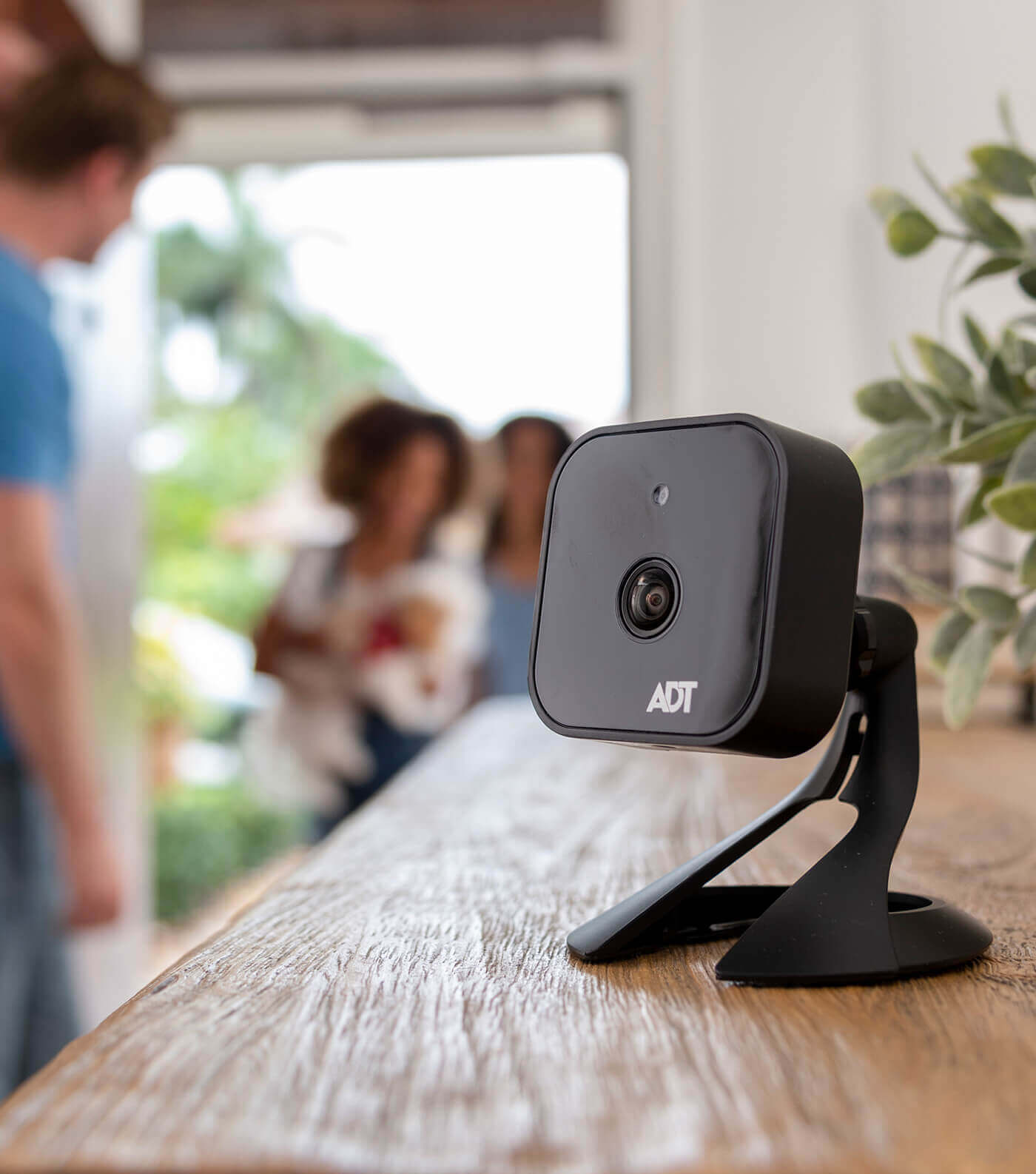 Security Cameras Can Help Protect Your Home
Security cameras help provide you with the ability to see around your home and even help deter potential threats. When someone is lurking around your home and they see a visible camera inside or outside of your home, they know they're being watched, and it can help make them think twice about trying to gain access to your home. 
Video doorbells not just help secure your property, but they also provide a number of convenient features. Notifications are sent straight to your phone with options to answer, ignore, or interact with the person at the door.
Indoor security cameras are an excellent way to help monitor for unwanted activity. You can also use these cameras to help capture video of people entering your home when you are not there.
Outdoor security cameras can help you see potential threats as they approach your home. Pair them with motion-detecting lights to get a clear vision of who is approaching your home to help deter unwanted intruders.
All of these security camera features can be backed up by 24/7 ADT monitoring. That means if there is a threat, a trained professional can see what's happening and take action if necessary.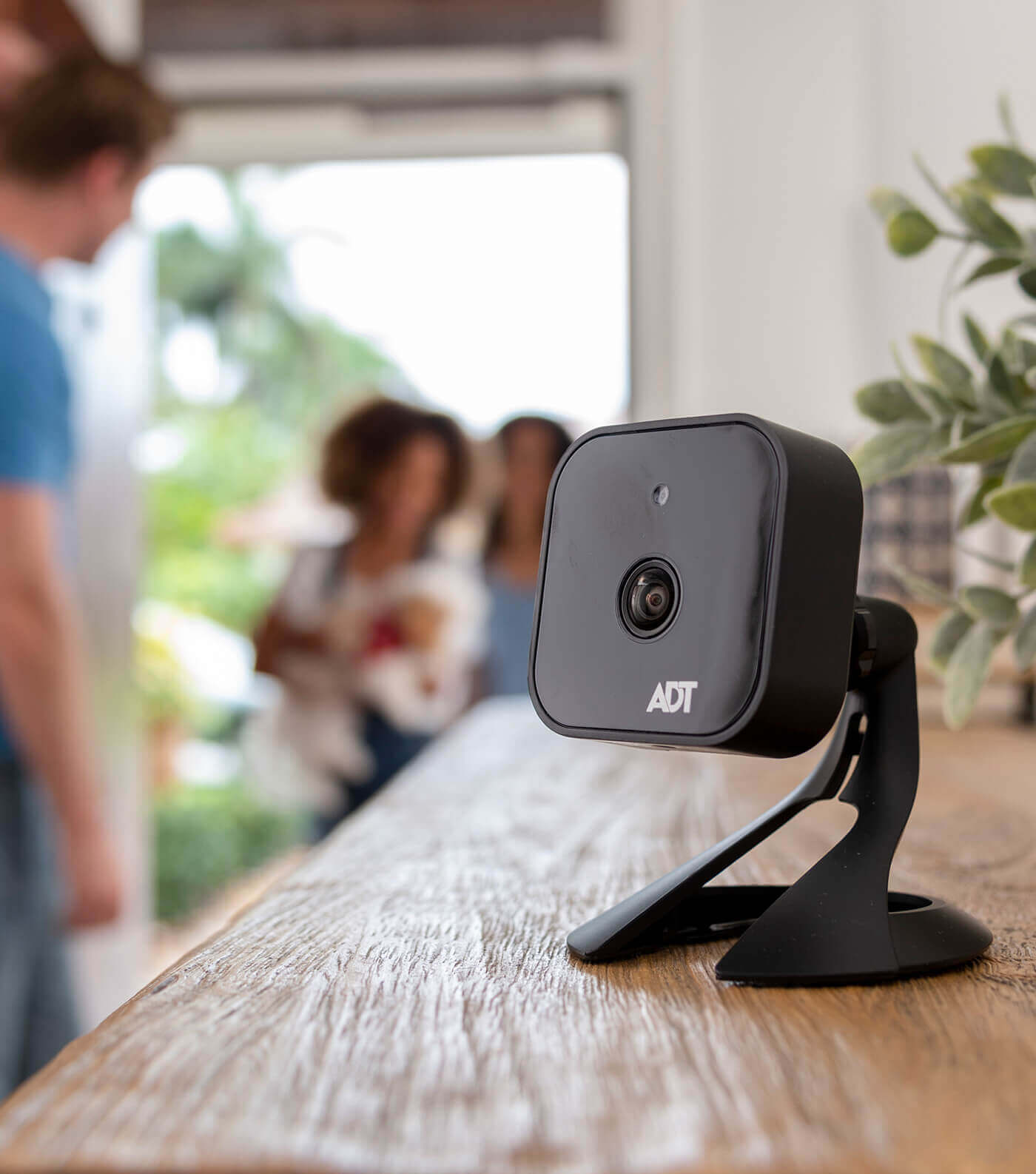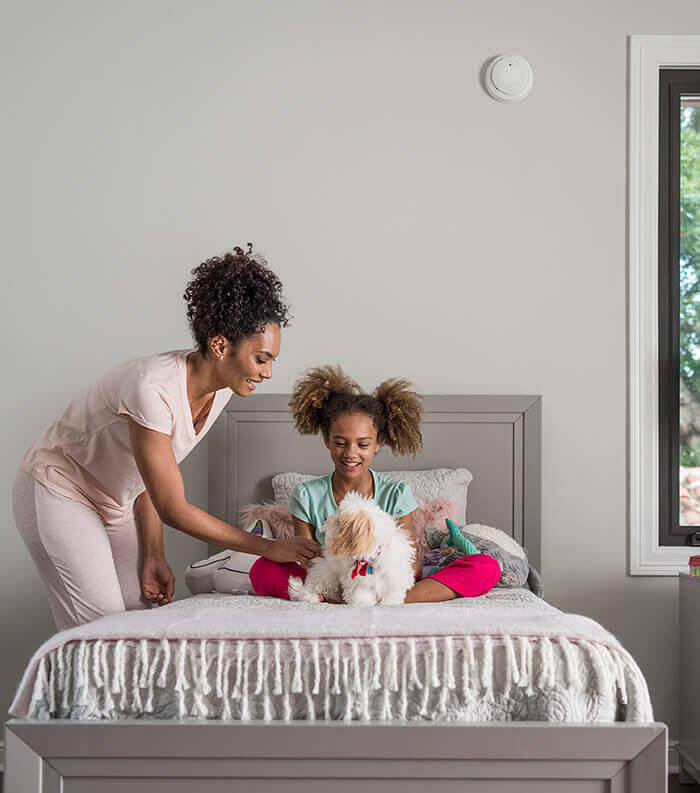 Fire & Life Safety Products from SafeStreets
Accidents happen. Nobody plans for a fire or a flood. Protecting your family from these threats could depend on the quality of safety products you have in your home. SafeStreets offers a line of fire and life safety products that can help keep you and your loved ones safe.
Flood Sensors: Flood sensors can help detect the presence of water commonly caused by a sewer backup and storm surge, and even when someone leaves the faucet on too long. Flood sensors help empower you to take action sooner if there is a significant flood risk.
Carbon Monoxide Detectors: Carbon monoxide is an odorless and potentially fatal gas that could be in your home. Detectors help sense the presence of carbon monoxide quickly, alerting you to it and helping you to get your family to safety quickly.
Smoke Detectors: Smoke detectors can help alert you to the presence of smoke and flames in your home. Fires that start in another room or on a different floor from where you're sleeping could be hard to notice before it's too late. Smoke detectors can help make your aware of this dangerous situation sooner, and an ADT monitoring professional can help by dispatching authorities to your home right away.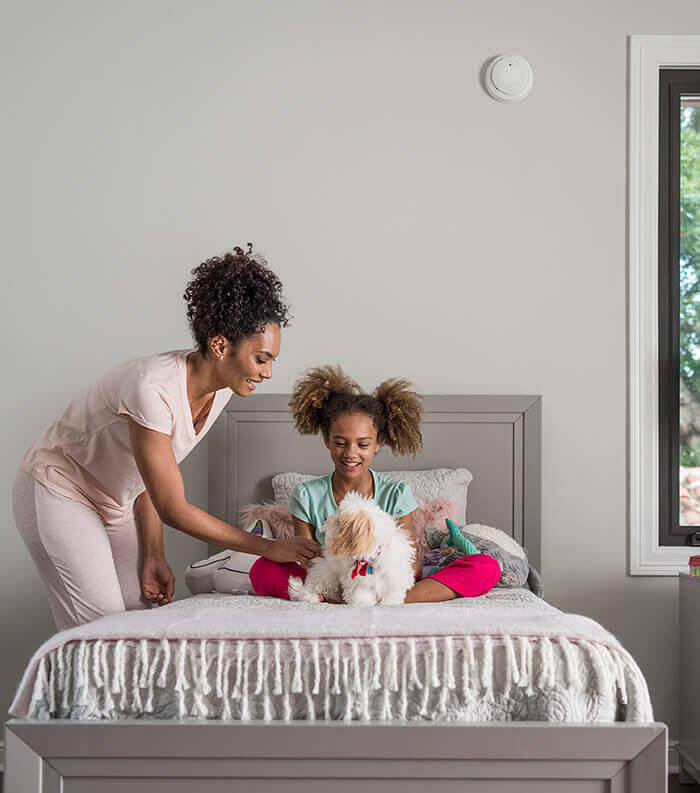 Home Automation Systems from SafeStreets
Take the next step to help keep your home safe and comfortable by investing in home automation systems. SafeStreets offers solutions to fit most needs.
Smart Plugs
Use smart plugs on outlets to control lights, cameras, and other electronics with just the push of a button on your phone.
Smart Lights
Control the lights in your home from anywhere. Turn them on manually or set them to a timer. This can help create the illusion that you are home with a well lit house when you're on vacation. 
Smart Thermostats
Smart thermostats give you control of the temperature of your home from virtually anywhere and can help improve the efficiency of your home's heating and cooling systems.
An Experienced and Reliable ADT Authorized Provider
SafeStreets is one of the oldest, largest, and most reliable ADT Authorized Providers in the home security industry. Talk to one of our home safety professionals today, and see how we can help keep your family safer at your Belleville, IL home.
Get A Free Quote Today