Brockton, MA Home Security Systems
For those living in Brockton, MA, it's important to have a home security system that is reliable, can provide you with a wide range of protection and life services, and will be there to support you in case of a home invasion, natural disaster, or any other type of issue affecting your home.
Fortunately, we at SafeStreets can help provide you with the best home security system for your Brockton, MA home. We do this with the help of ADT 24/7 support. As the largest ADT Authorized Provider, we have the experience and tools to figure out which kind of services you need most to make the best use of your budget.
To find out more about how we can help you stay prepared and ready for the many threats against your Brockton, MA home, read on below.
Call for a Free Quote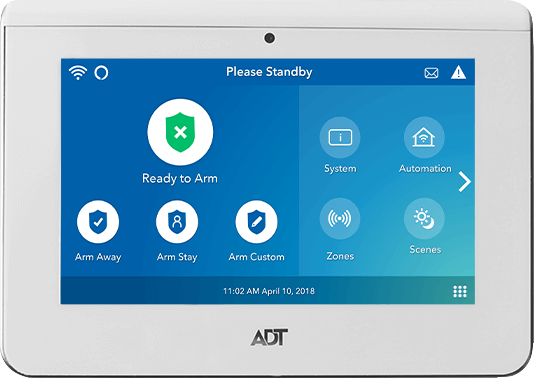 Home Security Systems in Brockton, MA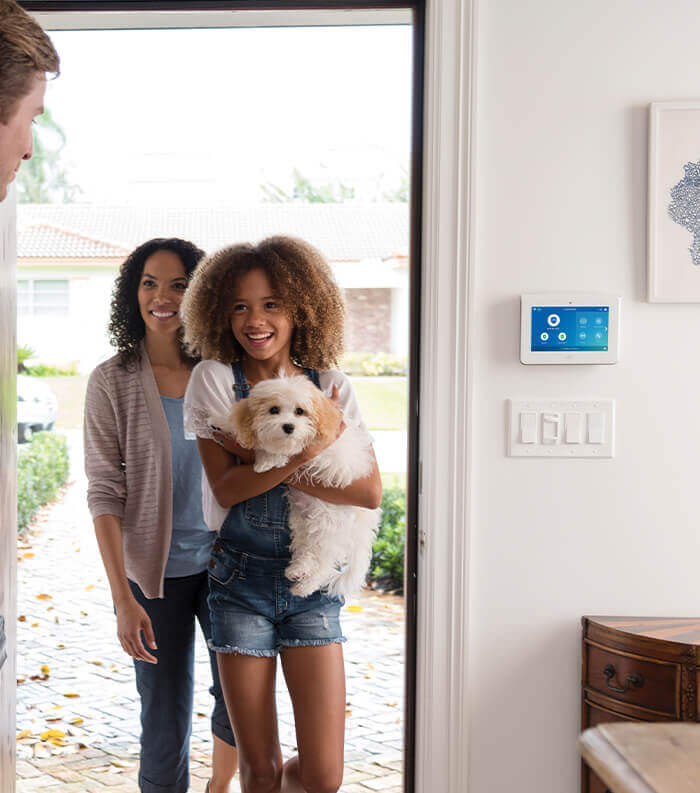 Home Security Products for Brockton, MA Residents
It's important to have a home security system that helps provide the first line of defense against home invasion. Below are some of our most powerful security systems that come with 24/7 ADT monitoring. Installing these into your home can help deter crime, help improve your overall security, and help put your mind at ease when it comes to protecting your family and property.
Door and Window Sensors
When you're away from home, a potential intruder could be looking through your windows or trying to open them to see if they could gain entry. Many potential burglars often try your front door first to see if you remember to lock it. If you want help to learn if someone is trying to open your doors and windows without permission, our door and window sensors are one of the best tools for your home.
These door and window sensors are discrete and will fit directly onto the door frame or window frame of your home. You can receive real-time notifications about their status, such as when they open or close, and can even connect your sensors to our live cameras. These door and window sensors are the first line of defense in helping keep your Brockton, MA home secure.
Glass Break Sensors
Glass break sensors are one of the best deterrents of crime that can help scare away potential burglars. They can be placed across from windows, doors, and other areas of your home that have vulnerable glass. Glass break sensors often look like smoke alarms, but they instead can sense glass breaking within a 25-foot radius. This means you won't need to install as many sensors, and they can thoroughly cover a large area with lots of windows. 
When a sensor picks up the sound of glass breaking, a loud alarm will sound, which will help deter intruders from entering your home further. In addition, an ADT-monitored center will inform authorities of any glass break alerts if your house is currently armed.
Smart Door Locks
Smart door locks can not only help keep your home secure but help add a layer of convenience as well. You can let guests in from virtually anywhere with your smartphone controls or by assigning a person a combination they can use to get into your home. 
You'll receive a notification when someone uses their combination to enter your home to help you keep track of who is coming and going from your house.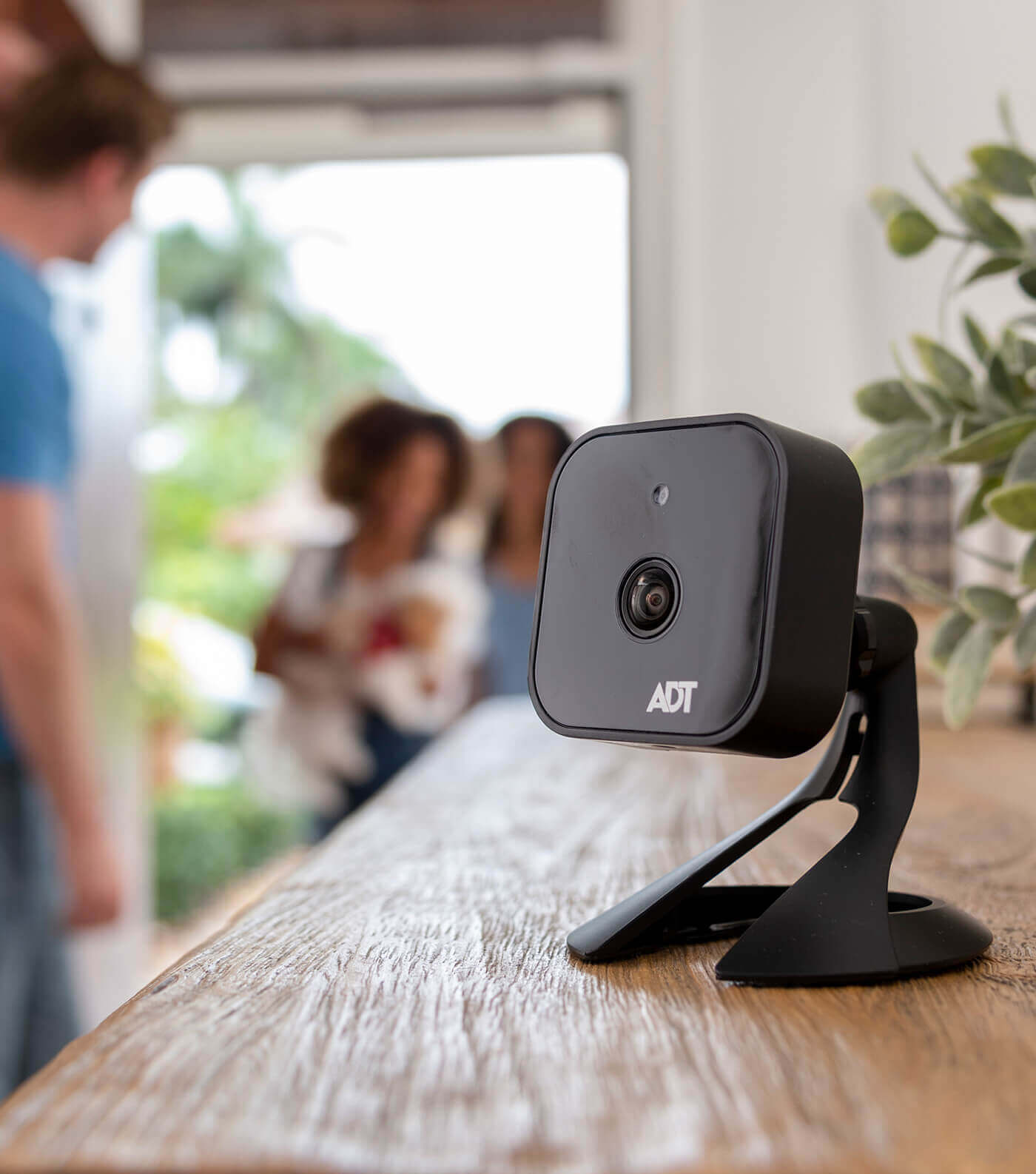 Security Cameras From SafeStreets
Security cameras are another great tool that can help deter burglars from entering your home. The sight of an indoor or outdoor security camera might help make a burglar rethink twice about invading your home. Our cameras can be coupled with real-time notifications, so you can easily see any activity inside and outside your home.
Our cameras are slender enough to be placed virtually anywhere in the home without being incredibly obvious. They also have night-time abilities and are weather-resistant. Some of our options for security cameras include: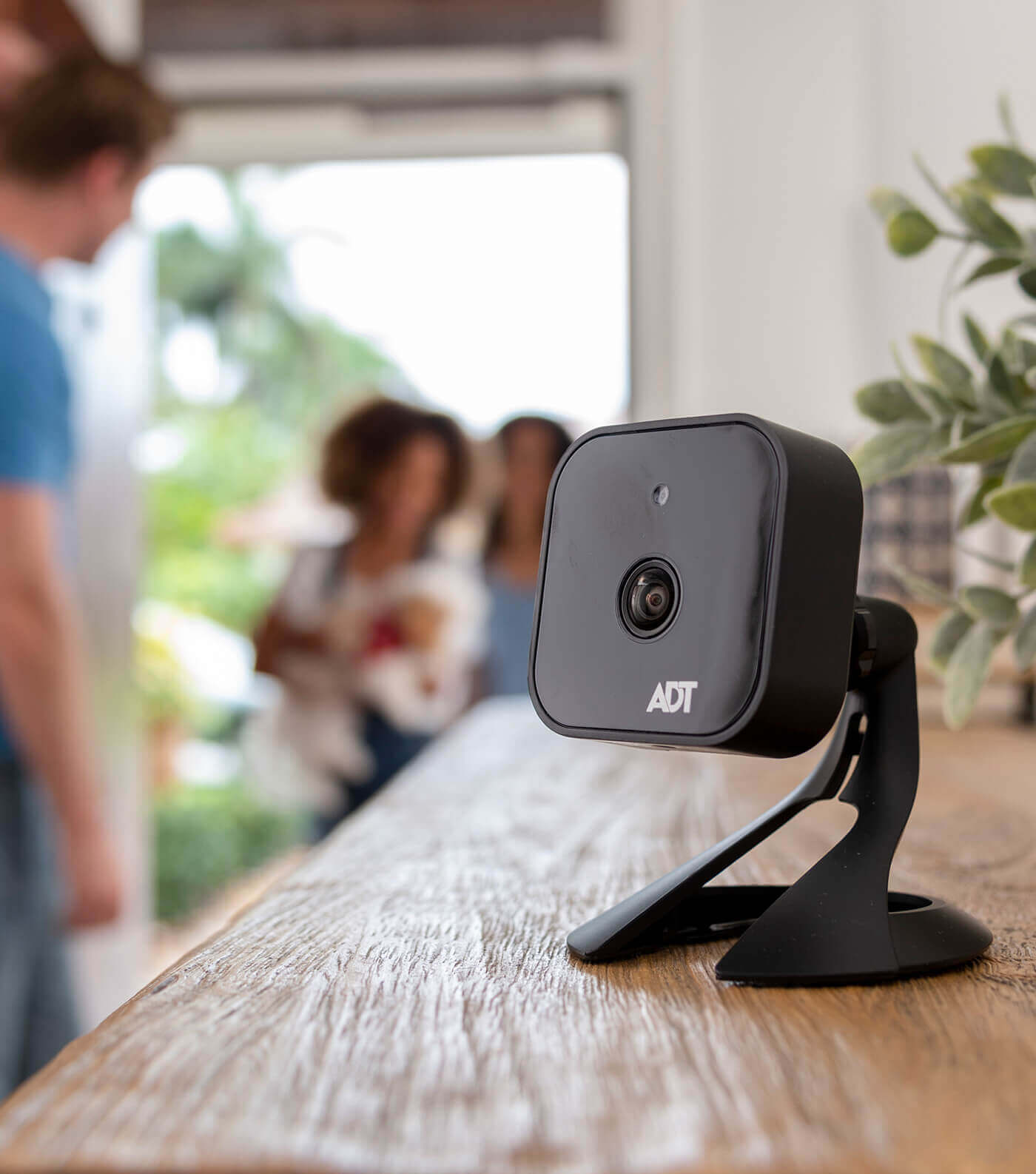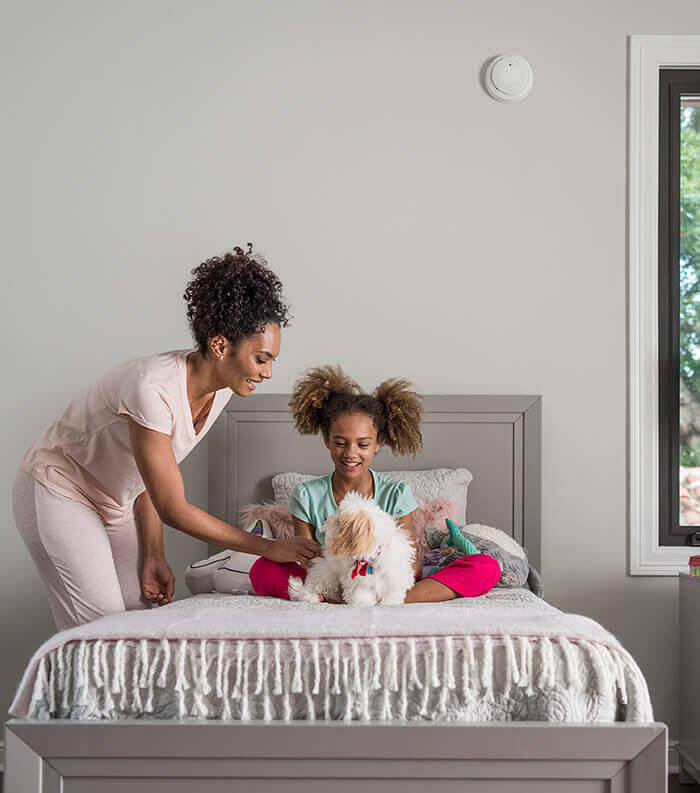 Help Protect Your Family With Fire & Life Safety Systems
In addition to having cameras and home security technologies set up in your home, we also want to ensure that our customers have the best fire and life safety systems to protect their homes and family. Our fire and life safety systems are linked to 24/7 ADT monitoring. This is critical in active emergencies and can help shorten the response times from fire or medical rescue and law enforcement.
Our carbon monoxide detectors are highly sensitive and can detect carbon monoxide, a quiet and odorless yet deadly gas, and will help alert nearby authorities in case you are incapacitated. In the event of a fire, not only will smoke detectors help alert you by making a noise, someone from an ADT call center will call you to make sure you are aware of the situation. 
In addition, we also offer flood sensors that can be placed in vulnerable areas of the home, such as in the basement, near a laundry room, dishwasher, and sinks. This can help protect your home against water damage, as well as your family, from dangerous flooding. All of our fire and life safety systems can include 24/7 ADT monitoring to help dispatch authorities faster and make you aware sooner of a dangerous situation in your home from virtually anywhere.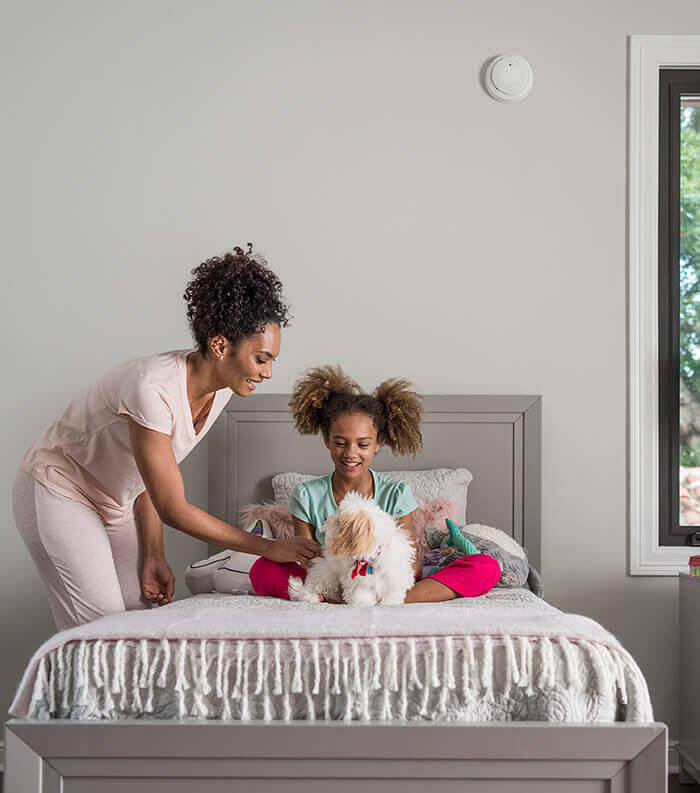 SafeStreets Offers High-Quality Home Automation Systems
At SafeStreets, we also know that an automated home is a safer home. That's why we offer the very best in home automation systems to help improve your home's comfort levels and provide convenience for you and your family. Some of the best home automation systems we install in Brockton, MA homes include:
Smart plugs can help you control appliances and allow you to turn off lights and small appliances remotely. Did you remember to turn off your curling iron before you left? If you're not sure, you can turn off your smart plug with your ADT Control app from virtually anywhere. 
Smart lights are not only fun and convenient but can also help deter would-be burglars from invading your home by allowing you to make it look like your home is occupied even when it's not. 
Smart thermostats can help keep your home comfortable for your pets, younger children, and older adults while you're away. You can adjust the temperature virtually anywhere and receive notifications when someone else has adjusted the thermostat without permission. 
These tools help make your home safer and more convenient and can also help control your energy usage.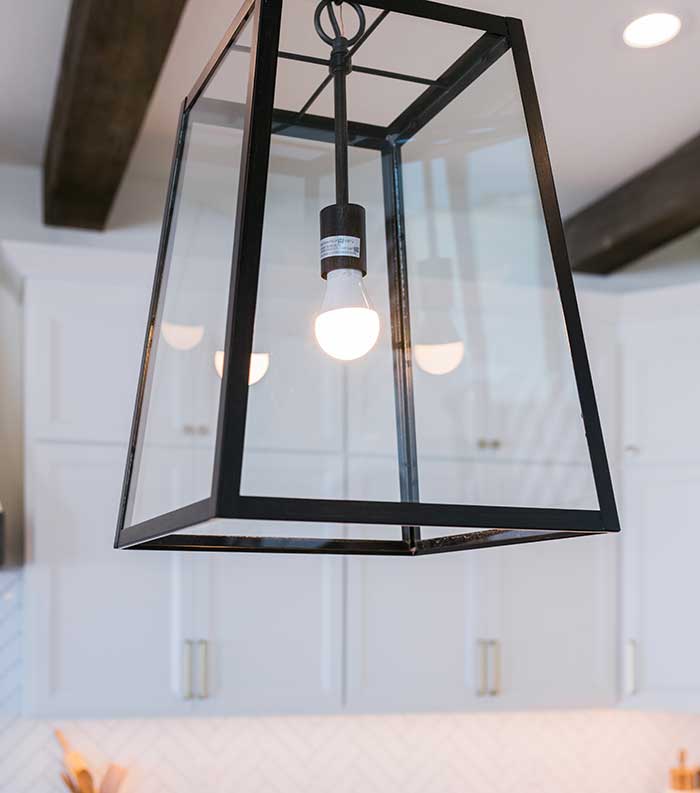 An Experienced and Reliable ADT Authorized Provider
SafeStreets is one of the nation's largest and most reliable ADT Authorized Providers. We pride ourselves on offering same-day installation services to help make your home ready at a moment's notice against many threats. We want to be there to help you find the best home automation, security, and fire and life safety that works for you. Our equipment and installation services are all done by experienced SafeStreets Smart Security Pros who know the best placement to help you get the most out of your security and automation technology. It's no wonder our customers reach out to us time and time again for help setting up their security system. Become one of our many trusted clients today and call for your free quote for your Brockton, MA home today.
Call Today For Your Free Quote!