Cambridge, MA Home Security Systems
For homeowners of Cambridge, MA, nothing is better than having a home automation system, home fire and life safety system, and home security system to provide all-around comfort and put their minds at ease.
Unfortunately, not many providers offer such a wide range of security systems in a single package, making it difficult to help protect your home against threats. Fortunately, we at SafeStreets understand just how critical it is to protect your home from threats and want to help you make the best choice for your next home security system.
SafeStreets is available to provide you with a free quote, expert advice, and the highest-quality security and safety tools, many of which come complete with 24/7 ADT monitoring. If you want to learn more about how our home automation, home fire and life safety, and home security systems can protect your Cambridge, MA home, read on below to find out more.
Call for a Free Quote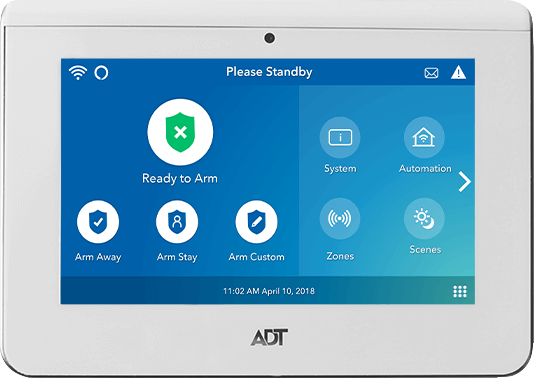 Home Security Systems in Cambridge, MA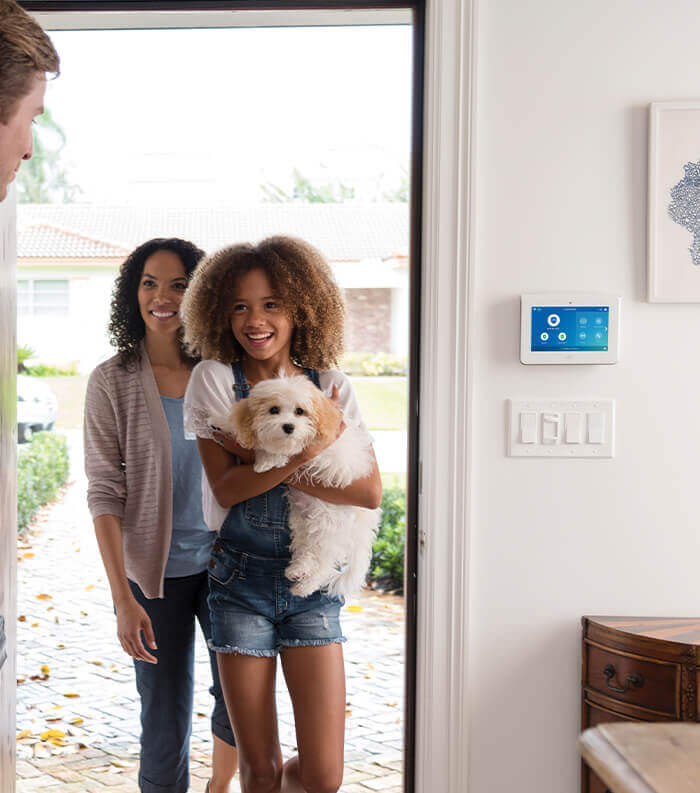 Home Security Products From SafeStreets
SafeStreets prides itself on providing the most comprehensive safety possible using high-quality home security technology that can be backed by 24/7 ADT monitoring and comes complete with expert advice from our installation technicians. Some of the tools that we can use to help provide you with excellent home security include:
Door and Window Sensors: Our door and window sensors can help keep you safe and informed in case an intruder attempts to break into your home through vulnerable doors and windows. Discreet, easy to install, and reliable sensors help put your mind at ease through notifications sent directly to your phone. This can help keep you informed of trouble even when you're away from home.
Glass Break Sensors: Keep your home protected against burglars and even objects that are powerful enough to break your glass windows or doors. Our glass break sensors will chime loud, helping to scare away intruders or predators that might be lurking near your home. Our sensors will also inform a 24/7 ADT monitoring call center, which can send help if needed.
Smart Door Locks: You won't have to worry about being locked out of your home or worry about forgetting your key with our smart door locks. Our door locks are equipped with smart programmable locking, can deliver notifications in case the status of your door changes from locked to unlocked, and can offer other valuable features such as allowing you to let in guests and unlock your door with the push of a button by using the ADT Control app.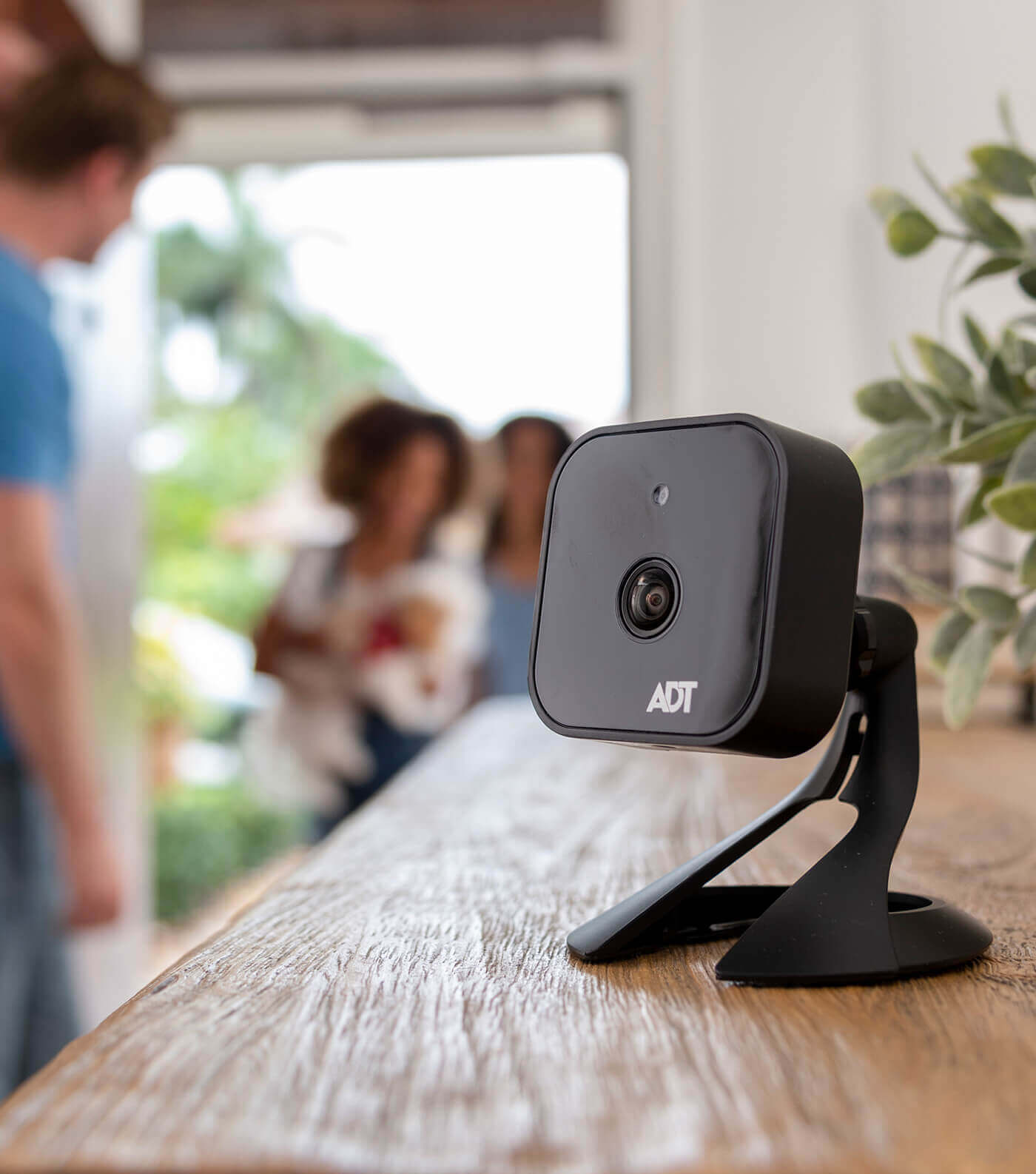 Security Cameras in Cambridge, MA
Security cameras are one of the best tools that you can use to help outfit your home with protection. Stay informed on all of the activity around and inside of your home through our many types of cameras.
Video Doorbells
Video doorbell cameras are a great way to help monitor and screen your guests, catch potential package thieves in the act, and capture any suspicious activity that might be going on in front of your home. You can even start a conversation with your guest from virtually anywhere with our ADT Control App. 
Indoor Security Cameras
Indoor security cameras can be set up discreetly and can be used to monitor vulnerable areas of the home. If you keep a safe in your office, you can easily set up an indoor camera to help monitor if anyone is trying to access it. Our indoor security cameras are reliable, capture high-quality images, and can be helpful when trying to identify any intruders with crisp HD video. 
Outdoor Security Cameras
Outdoor security cameras are another great way to help get a full view of suspicious activity outside of your home. Burglars and other potential intruders might also think twice about invading your home if an outdoor camera is mounted. If the suspicious activity does lead to a crime, our outdoor cameras can help by capturing the footage and sending it to your local police department to help in their investigation efforts. These outdoor cameras are weatherproof and can capture images during the day and night time for protection throughout the day and year-round.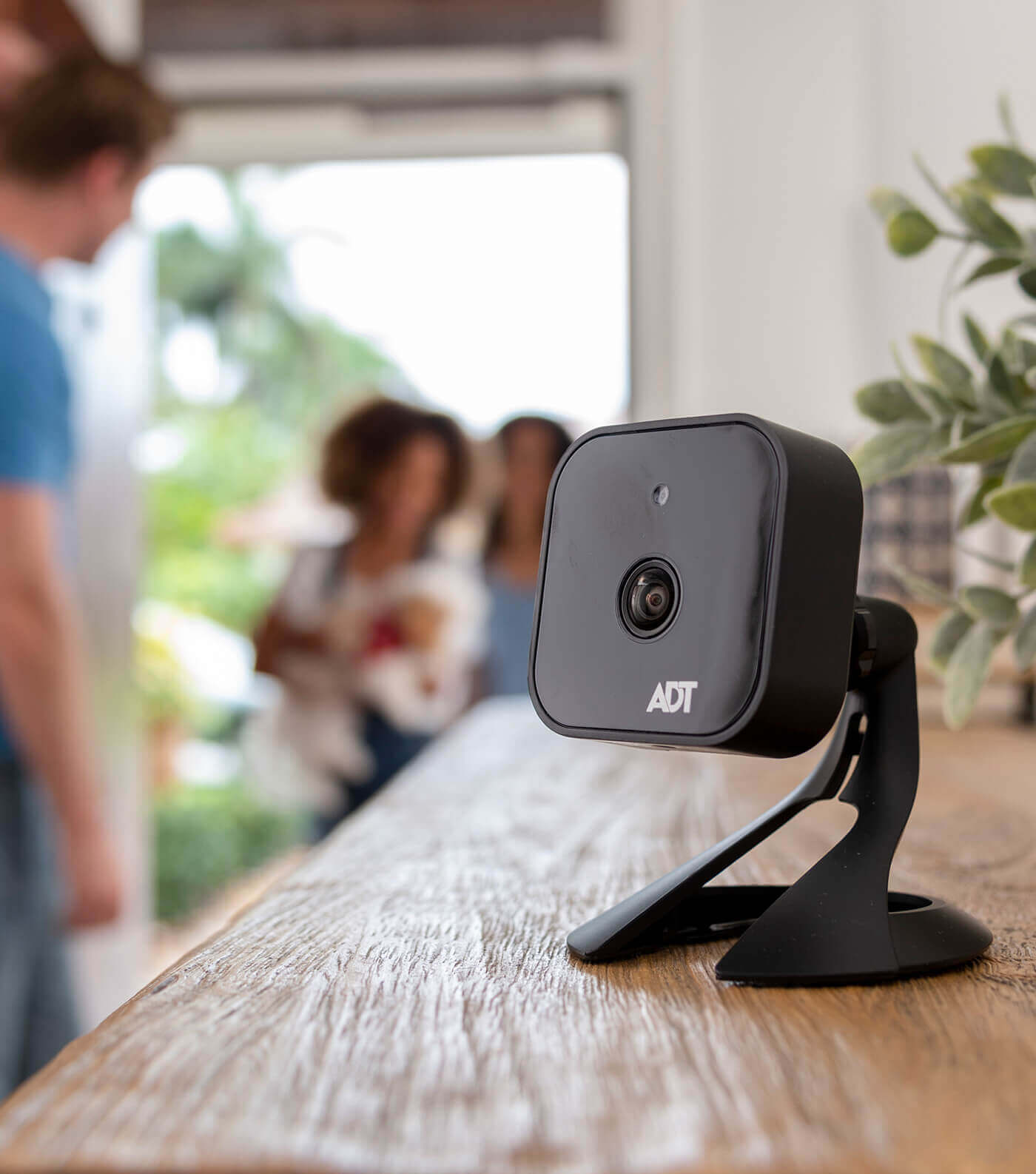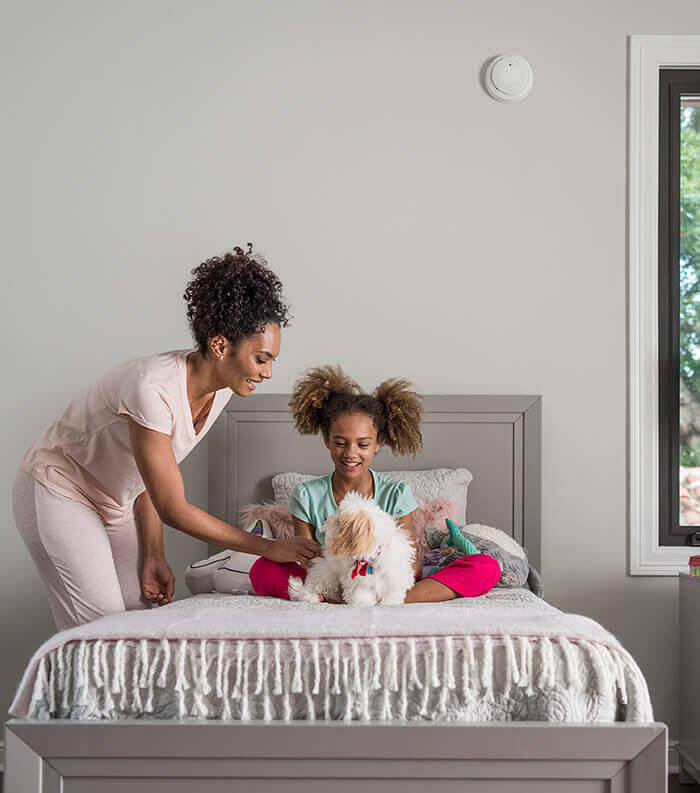 Help Protect Your Family With Fire & Life Safety Systems
Protecting your home from would-be intruders is only one part of staying safe. It's also important to invest in fire and life safety systems that can help protect you against other disasters. Fortunately, SafeStreets offers a wide range of fire and life safety products that are monitored by ADT and can be outfitted onto your Cambridge, MA, home. These include:
Flood sensors, which can be placed near water damage-prone areas like your basement, attic, near a water heater, and other areas that might be vulnerable to flooding. This can keep you alert in case of a flooding disaster to help you respond to the issue faster. 
Carbon monoxide detectors, which can help potentially save your life and the life of your loved ones by detecting even small changes in carbon monoxide levels. Carbon monoxide is a gas that is odorless, tasteless, and colorless but incredibly deadly and debilitating even in small doses.
Smoke detectors, which can be installed on every floor of the home and can help protect your family in case there is a fire in the middle of the night or when you've stepped away from the kitchen or an outlet.
All of our fire and life safety systems come backed by 24/7 ADT monitoring to help dispatch authorities quicker in case of an emergency.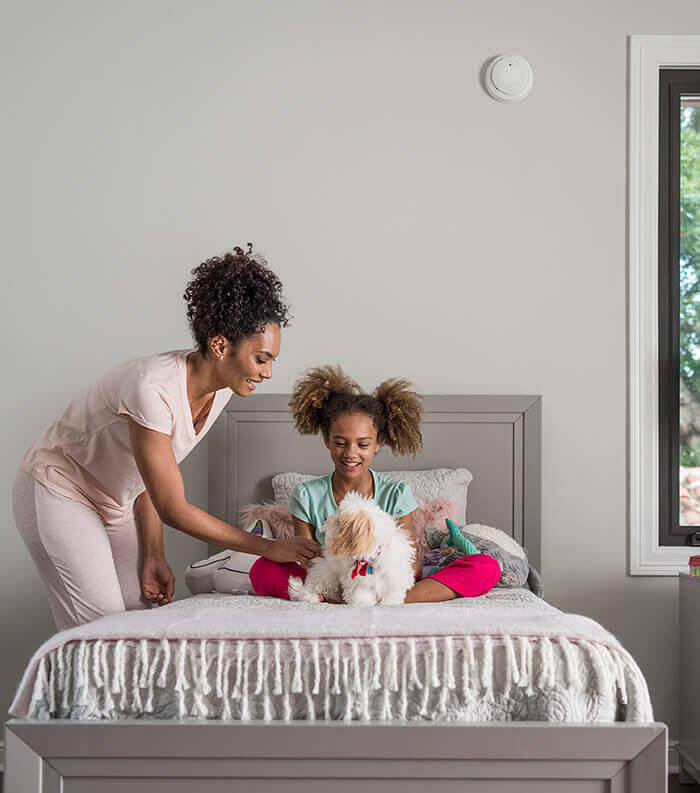 SafeStreets Offers High-Quality Home Automation Systems
From controlling your lights to the temperature in your house, our home automation systems provide a layer of convenience and extra comfort for your home. These high-quality home automation systems help you control your home's appliances and lights from virtually anywhere, which can help you save on energy costs. 
Smart plugs can help control small appliances, so you can turn off that curling iron or toaster at a moment's notice. Smart lights can help change the mood of your home and can also be set to timers, so if you're away from your home, you can still have the lights come on to help create the illusion that the home is occupied, even if it's not. In addition, we also offer smart thermostats so you can come home to a house that is cooled or warmed to your liking. 
Many of our customers rave about the added convenience that home automation has provided them. No need to get out of bed to adjust the temperature or turn off lights that you forgot about. With the ADT Control App, you can control lights and appliances all over the house from virtually anywhere.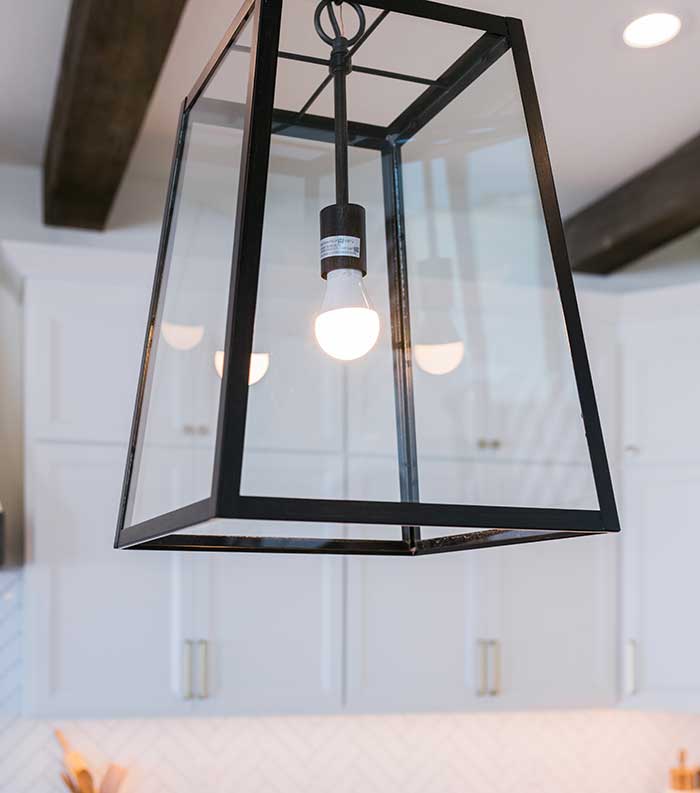 An Experienced and Reliable ADT Authorized Provider
SafeStreets is the oldest and largest ADT Authorized Provider in the United States, and our experience offers superior protection to homeowners in Cambridge, MA, and beyond. Our extensive knowledge of home security installation services and relationship with ADT allows us to provide you with the very best, most reliable, and expert protection available.We have a wide range of packages to fit your home's needs and your budget, so don't hesitate to call us for help protecting your Cambridge, MA, home. Call today to get started.
Call Today For Your Free Quote!