Chesterfield, MO Home Security Systems
Home security, fire and life safety, and home automation technology has made big strides in the last few years. These advancements not only make these systems more powerful, but also more affordable. With help from SafeStreets, it's never been easier to integrate these systems into your Chesterfield, MO home. Keep reading to learn more about the products SafeStreets has to offer and how they can help keep your home and family safe.
Call for a Free Quote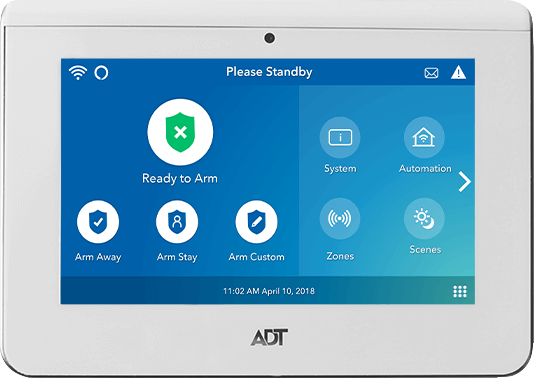 Home Security Systems in Chesterfield, MO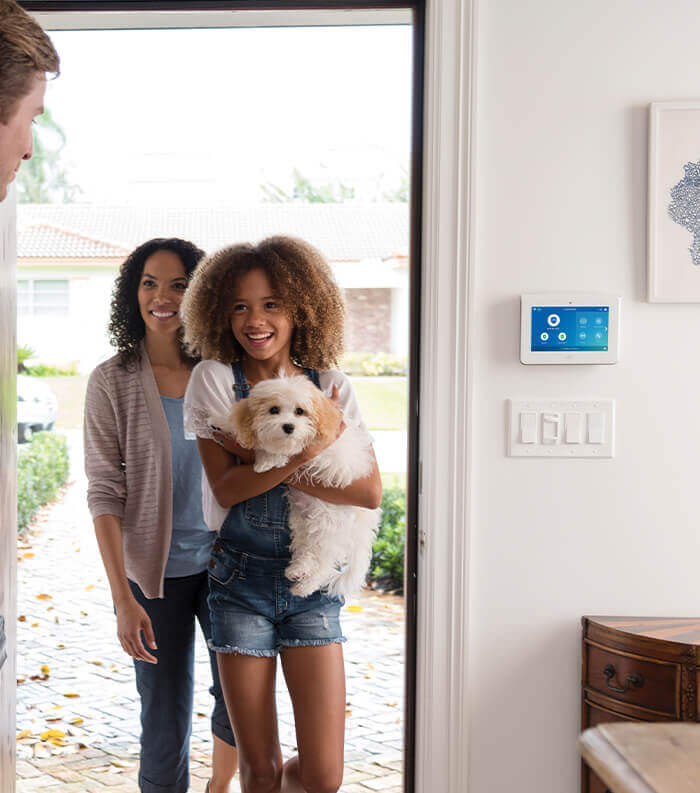 Help Keep Your Family Safe with Home Security Systems
Home security systems help play an important role in protecting families from theft, break-ins, and other crimes. By being proactive, you can help your family feel safe at home and deter potential intruders.
Help protect your home with door and window sensors that activate whenever a door or window is opened. These little devices help create an easy way to know whenever someone in or outside your house opens a window or door. 
Glass break sensors can detect the sound of shattered glass from with a 25-foot radius. When these sensors pick up the sound, an alert is sent to your phone and an  ADT monitoring center. An ADT monitoring professional will contact you 24/7 to see how you want to respond. 
Having control over your home's doors from a distance is easy to do with the help of smart door locks. These locks help tell you when someone is entering your house. You never have to worry about which neighbors have a copy of your house key because you can assign them a custom code.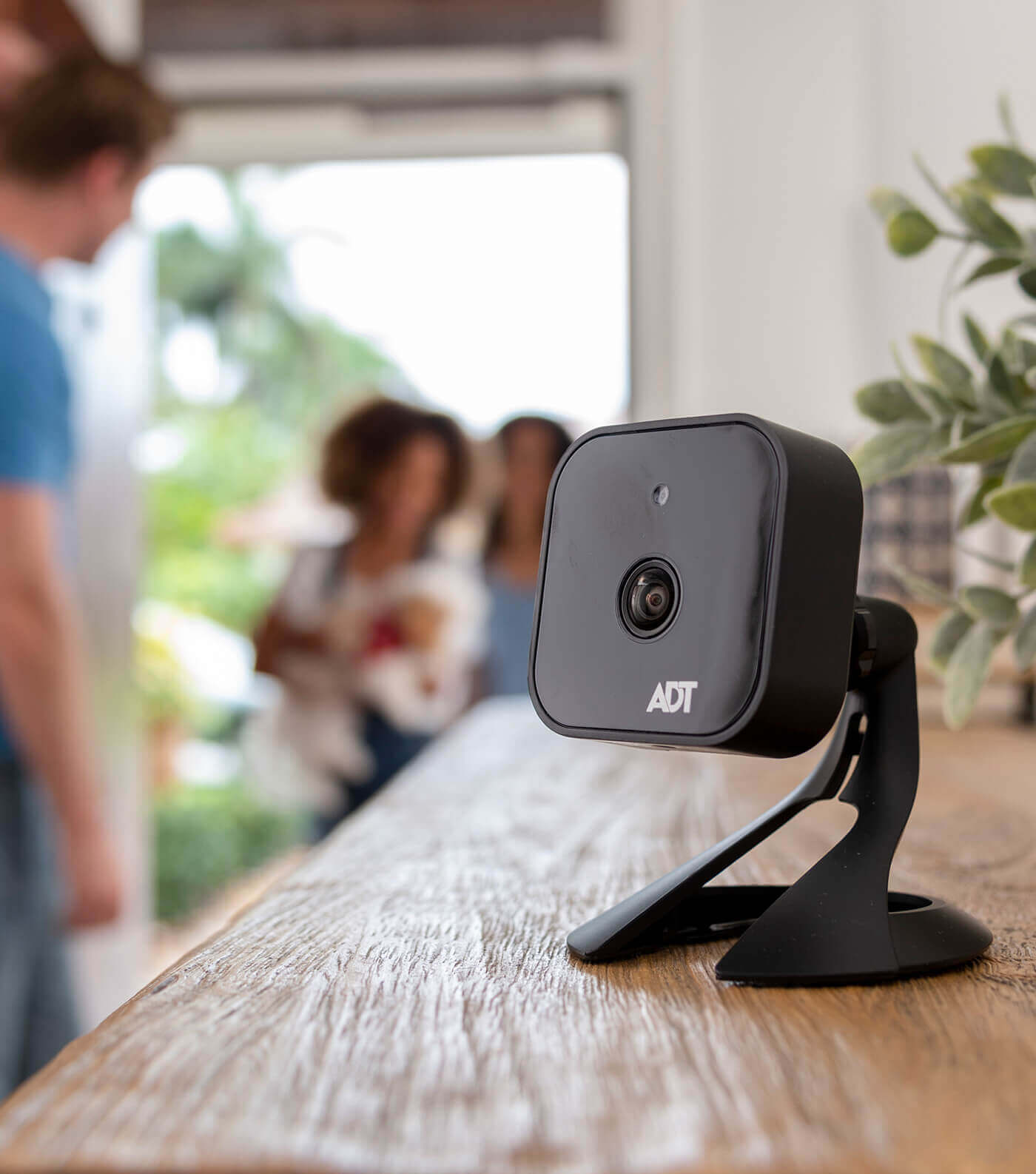 Security Cameras in Chesterfield, MO
Security cameras are an important part of a home's security system. Visible cameras can help make criminals think twice about entering your home unlawfully. SafeStreets provides three different camera options to help keep your home secure. The cameras take HD-quality video and allow you to see a live stream of your home anytime you want.
Video Doorbells
Video doorbells are an effective way to help manage anyone who comes to your home. Simply choose to answer the doorbell or not. With two-way communication, these devices can help you talk to the person at the door. Which means you can instruct people to leave the package or tell them you're not interested in what they are selling. The best part is you can do this all from your phone.
Indoor Security Cameras
Capture what is happening inside your home with the help of indoor security cameras. Spot people walking around outside near windows or entry points, or keep an eye on your babysitter while you're out on a date night. ADT monitoring can help alert you to suspicious activity if they notice something out of the ordinary. 
Outdoor Security Cameras
Add protection to the exterior of your home with the help of outdoor security cameras. These cameras help give you a clear picture of what is happening outside and provide a bright light to illuminate the area to help deter would-be intruders.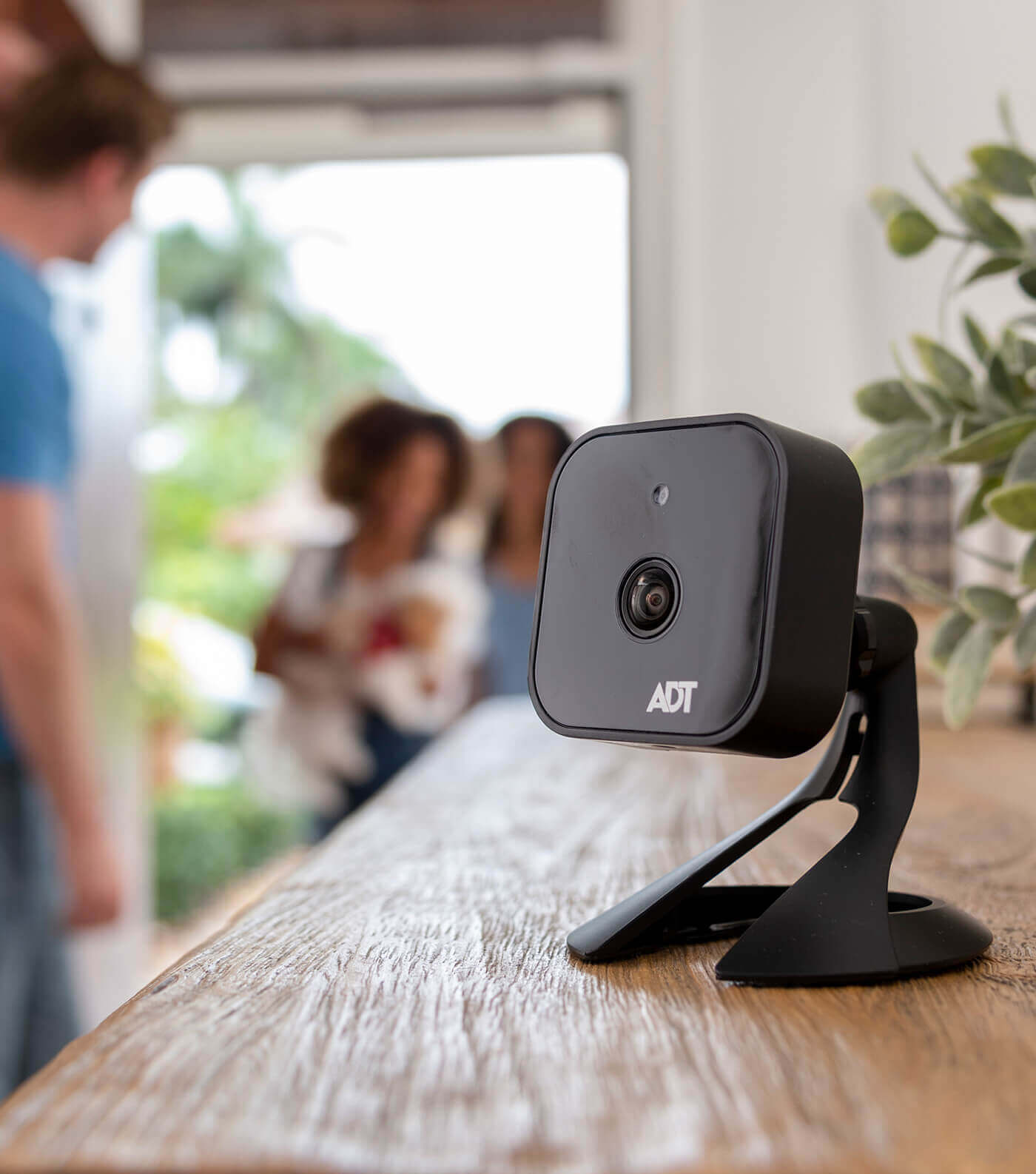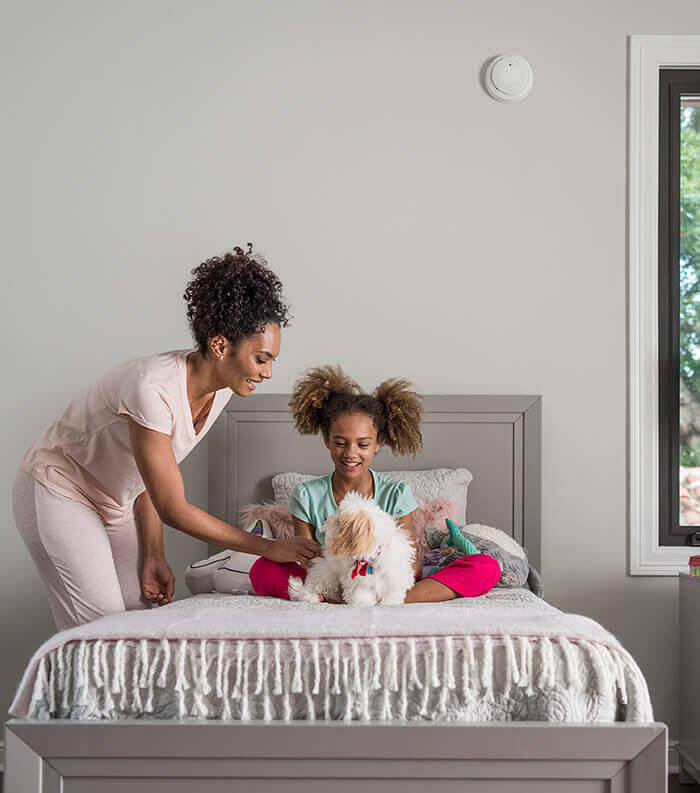 Fire & Life Safety Products from SafeStreets
Accidents happen. Nobody plans for a fire or a carbon monoxide leak. Protecting your family from these threats could depend on the quality of safety products you have in your home. SafeStreets offers a line of fire and life safety products that can help keep you and your loved ones safe.
Flood Sensors: Water damage can spread quickly and can become very expensive to repair if it is not addressed right away. Flood sensors from SafeStreets can help alert you to an overflow of water coming from the toilet, washing machine, backed up drain, or leaky pipe so you can address the issue quickly before the damage becomes worse. 
Carbon Monoxide Detectors: Fireplaces, stoves, furnaces are all appliances that can cause a carbon monoxide leak in your home. Carbon monoxide is an odorless and colorless gas that can cause illness and even death. Detectors sense the presence of carbon monoxide quickly, and help alert you to it, allowing you to get your family to safety.
Smoke Detectors: If you're asleep and a fire starts on a different floor of your home, smoke detectors can help alert your entire home to the presence of smoke and fire. ADT-monitored smoke detectors can also help alert you to the issue and dispatch local authorities.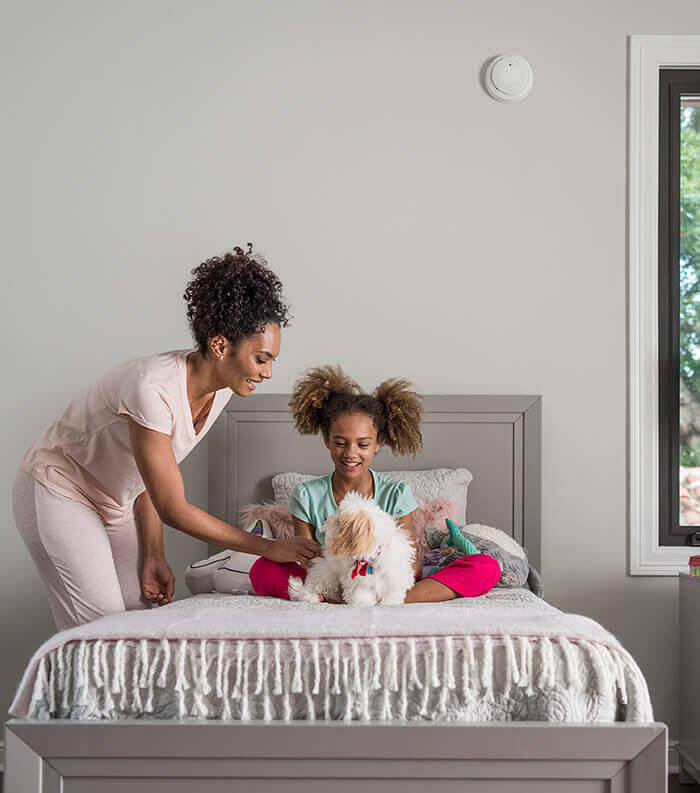 SafeStreets Offers High-Quality Home Automation Systems
Home automation systems help provide greater control over your home's lights, temperature, and safety products. When you want to invest in home automation, you can trust the lineup of products from SafeStreet.
With the ADT Control App, controlling the items that are attached to smart plugs can help you easily control lights, appliances, and other electronics with just the push of a button. For lights that don't have a physical plug like fixtures, you can use smart lights. Smart lights are as simple as replacing a lightbulb, but with additional controls like timers and dimmers help add additional convenience to your home. You can also make your heating and cooling systems smarter with the help of a smart thermostat. Smart thermostats can run your HVAC system on a schedule and send you alerts to when someone has changed the thermostat's temperature setting. You can then correct the temperature change back to the proper setting right from your phone. This innovative new technology can help you save on energy bills. 
An Experienced and Reliable ADT Authorized Provider
Put your trust in SafeSteets. As one of the oldest and largest ADT Authorized Providers, you can count on our supportive, and caring staff to help you make the right home safety decisions for your Chesterfield, MO home. Call us today!
Get A Free Quote Today