St. Peters, MO Home Security Systems
When you're looking for ways to help make your St. Peters, MO home safer, you might be overwhelmed by all the options available. Luckily, the team at SafeStreets is a nationwide home security company that offers services in over 44 states including Missouri. Not only will SafeStreets equip your home with home security products, we also offer fire and life safety systems, and home automation tools for added convenience. Keep reading to see how our products can help improve your home.
Call for a Free Quote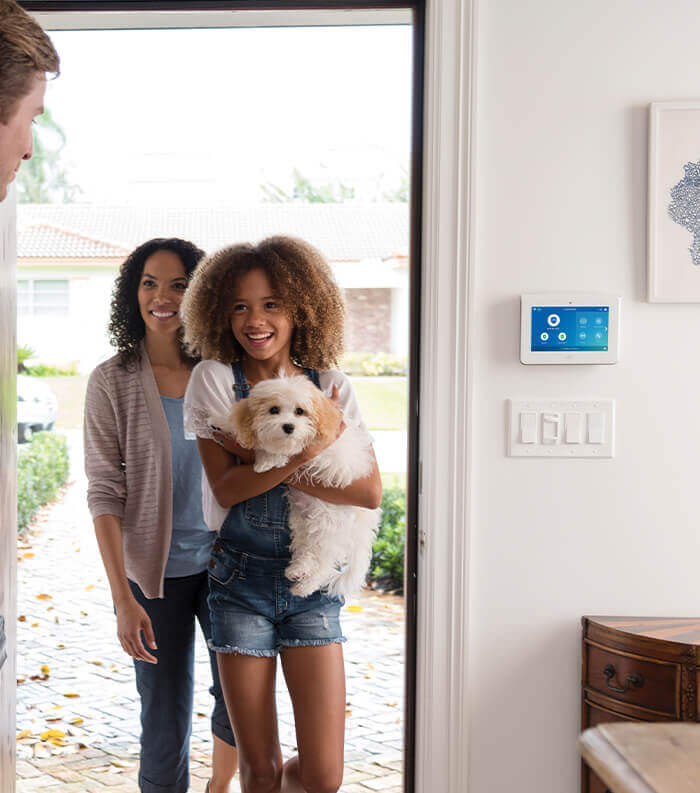 St. Peters, MO Home Security Systems

Home Security Products for St. Peters, MO Residents
Is your home as safe as it could be? With home security products from SafeStreets, we can help make it safer. Our high-quality products tackle several different aspects of your family's safety and security.
Door and Window Sensors
Help protect your home with door and window sensors that activate whenever a door or window is opened. These sensors help make it easier to know if someone tries to enter your home. Place them on all high-risk entry points or throughout your home to help be aware of anytime a window is opened. 
Glass Break Sensors
These glass break sensors can help detect the sound of shattered glass from a break-in attempt. The sensors pick up the sound, then send an alert to your phone. An alarm will sound to help deter potential thieves from entering, and ADT monitoring will also be alerted and can help dispatch local authorities to your home if needed. 
Smart Door Locks
Having control over your home's doors from a distance is easy to do with smart door locks. The mobile app also gives you the option to lock and unlock your doors from virtually anywhere, as well as keep a running log of who enters your home. You can set up each of your family members with a custom code so they can use that to enter the home instead of looking for their keys.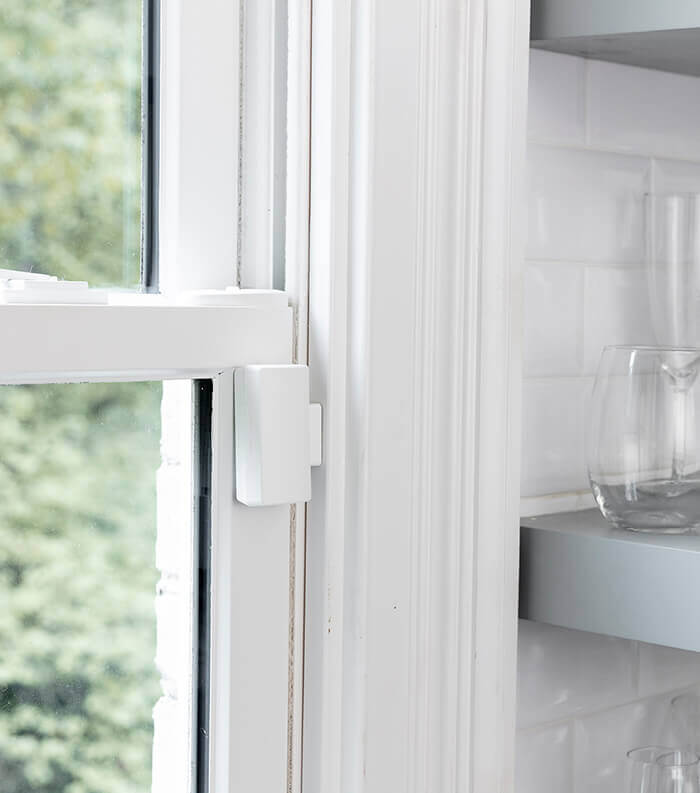 Security Cameras Can Help Protect Your Home
Security cameras help  provide you with the ability to see around your home and even deter potential threats. SafeStreets offers a variety of cameras that can help give you sight to areas within and outside your home. 
With a video doorbell, you can see and communicate via video or audio with visitors at your door. Tell a solicitor to go away, or let someone know that you'll open the door in a second. Video doorbell cameras make it easy to communicate with the people standing outside your door. 
You can also use indoor security cameras to help capture video of people entering your home when you are not there. These cameras record HD-quality video, even in low light areas. When you pair indoor security cameras with outdoor security cameras, they can help monitor your entire home throughout the day. You can even watch the video later to see what you missed at night.
You can monitor your cameras at any time with the ADT Control app. When you see something suspicious going on at your home, with the ADT Control app, you can easily contact someone with ADT to dispatch the local authorities to your home. 
Help Protect Your Family With Fire & Life Safety Systems
It's just as important to protect your home from fire and other environmental dangers as it is to help protect it from would-be criminals. There are a number of household dangers that you should be aware of so that you can get the right safety products to help protect your family from them. 
Flood sensors help empower you to take action sooner if there is a significant flood risk. Storms aren't the only occurrences that can cause water damage. A leaky pipe, a loose connection, or a backed up sewer can also cause flooding in your home. These sensors help alert you to the issue so you can take care of it right away. 
Carbon monoxide is an odorless and potentially fatal gas that could be in your home. It can come for a variety of sources like gas stoves, furnaces, and clothes dryers. These detectors help sense the presence of carbon monoxide quickly, alerting you to it and allowing you to get your family to safety while helping provide first responders with ample response time.
Smoke detectors are a must-have for every home. They can help alert you to the presence of smoke and flames in your home to help give you time to get your family to safety. Once the detector senses smoke in the home, it will alter someone at an ADT monitoring center to help dispatch the fire department to your home faster.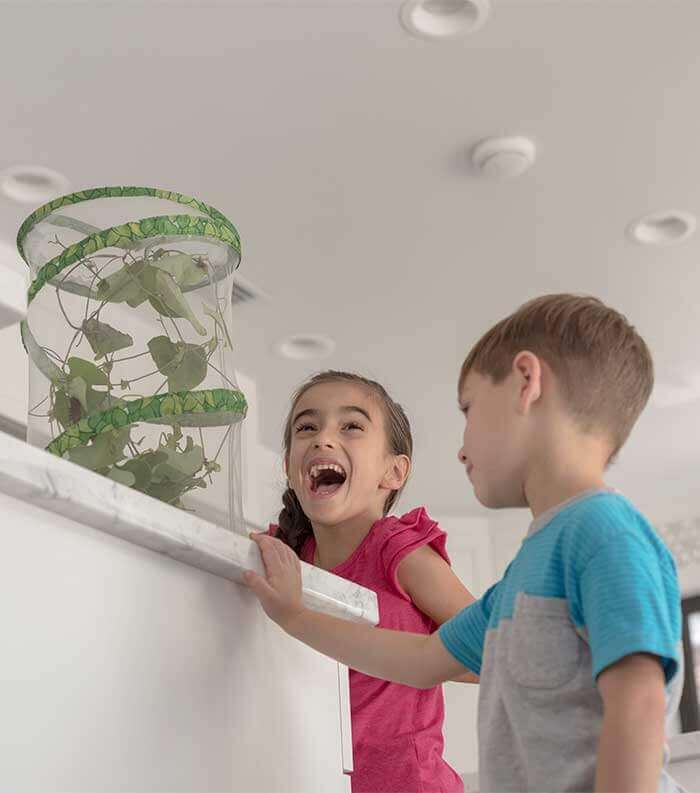 Home Automation Products in St. Peters, MO
If you love convenience, you should consider upgrading your home with automation products. They can help give you more control over important functions while improving the efficiency of your home.  
Smart Plugs: Plug in all sorts of electronics, small appliances, and light fixtures into these smart plugs. You can then turn these items on and off from virtually anywhere using the ADT control app. 
Smart Lights: These LED bulbs are easy to screw into any light fixture in your home to help give you more convenient control. You can set these lights to timers or set the brightness to create scenes throughout your home. This allows you to create the illusion your house is full of people, even when you're on vacation. 
Smart Thermostats: You can help improve your home's energy efficiency with a smart thermostat. Setting schedules and being able to adjust your home's thermostat from virtually anywhere can help you save energy by not heating or cooling and empty home when no one is home.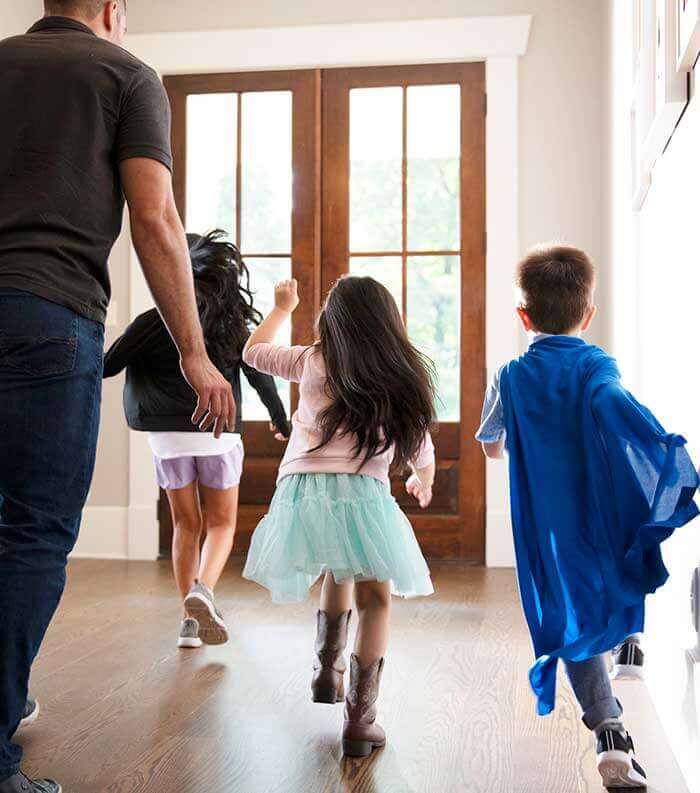 Home Security Systems Backed By ADT Monitoring
As the largest ADT Authorized Provider in the country, SafeStreets operates in 44 states and is a great choice for installing your home security and automation systems. These products are monitored by ADT professionals who are available 24/7 to help protect your family. With extensive experience in home security monitoring, ADT professionals are always available when you need them. With a monitored home security system, you can get help sent to you when it's necessary. Talk to us about how we can help you be proactive with your St. Peters, MO home's safety and automation.
Get A Free Quote Today