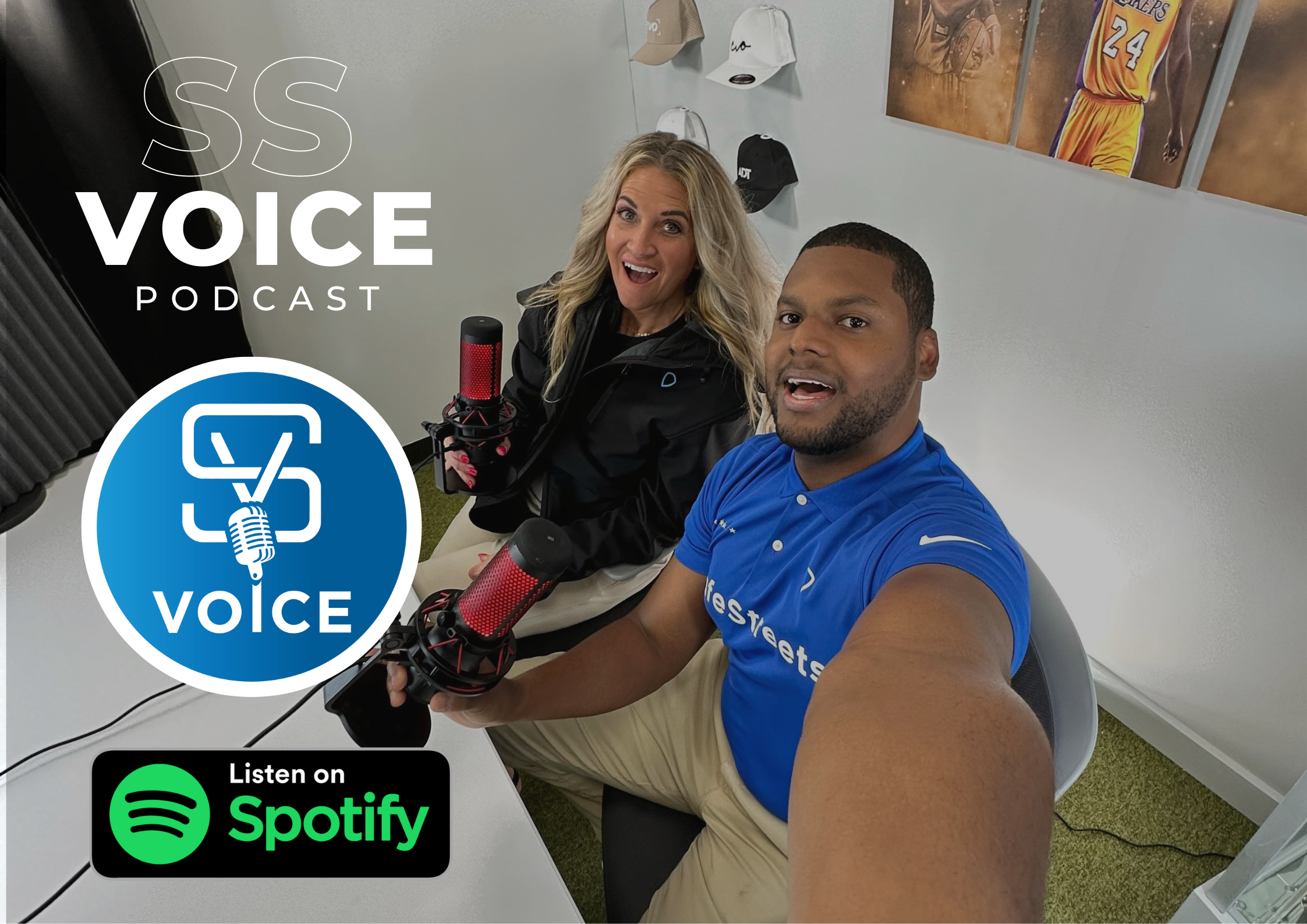 At SafeStreets, we're more than just a company; we're a thriving community. A community where every voice counts, every story resonates, and every opinion matters. Today, we're thrilled to unveil a brand-new platform that amplifies these voices even louder: the SafeStreets Voice Podcast.
Meet Your Hosts: Malcolm B Kong & Jamie Anderson
Steering the ship of this enthralling audio journey are none other than Malcolm B Kong and Jamie Anderson. This dynamic duo brings unmatched energy, insightful perspectives, and a genuine passion for SafeStreets' core values to every episode. With their guidance, listeners are in for an engaging, enlightening, and entertaining experience.
Why Tune Into SafeStreets Voice?
Our foundation is built upon six unwavering values: Faith, Family, Fitness, Finance, Friends, and more. These pillars shape our company culture and inspire every aspect of our work. Through our podcast, Malcolm and Jamie delve into the intricacies of these values, exploring their profound impact on both our professional and personal lives.
Each episode promises captivating discussions, from personal faith stories that inspire to fitness journeys that challenge and motivate, to financial insights that empower. Beyond these topics, the podcast also shines a spotlight on how SafeStreets is championing positive change in the wider community.
Join Our Growing Community – Follow and Listen 
We invite you to join Malcolm, Jamie, and the broader SafeStreets family on this enriching voyage. Listen, engage, share, and be a part of the conversation that shapes our collective future.
Remember, at SafeStreets, your voice isn't just heard; it's valued and celebrated. So, plug in your headphones, press play, and let your voice be heard on the SafeStreets Voice Podcast!
🗣️🔊 #SafeStreetsVoice #CompanyCulture #Podcast