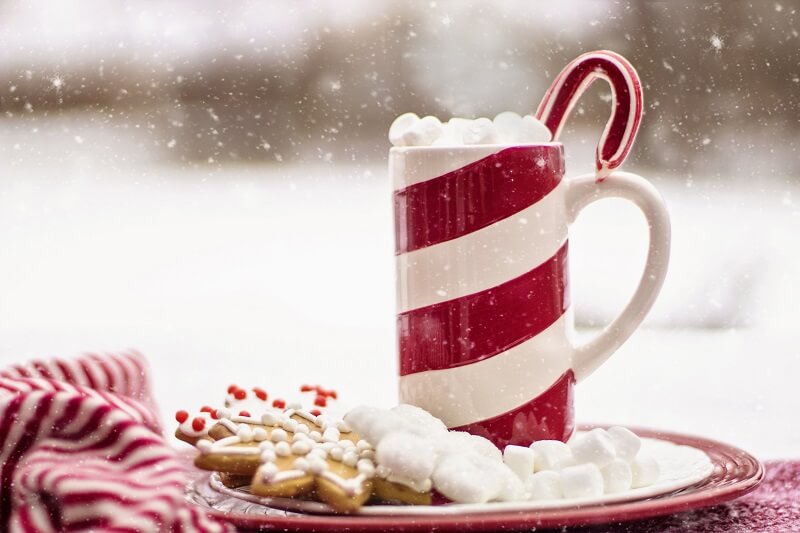 Although not everyone is in it for religious reasons, 90% of Americans celebrate Christmas, and that means the countdown is on. To help you stay safe (if not necessarily sane) during the last few days before Christmas Day, we've pulled together a list of eight posts you'll find useful—but might not be thinking about because baking and wrapping is top of mind! 
1. Prepping your vehicle for road trips
If holiday travel is on your agenda and you're headed over the river and through the woods, make sure your vehicle is ready for the trip—especially if you might encounter winter weather. 
2. Protecting your packages
Porch pirates are real: 23 million Americans have packages stolen from their front porch each year. Definitely read this post if you're getting packages delivered and you're considering ways to keep them safe, because you'll get tips for thwarting the porch pirates who'd like to make your packages into their booty. Or find out if you need a service like Amazon Key or if your home security system will protect your packages for you. 
3. Getting teens to town safely
If you have college students who are homebound for the holidays by car, go over the safety advice in this post to ensure safe travels. If they are traveling by plane or train, see this post for excellent advice to share with them. 
4. Making sure Fido will be fine
If you're traveling and your pets will need looking after, follow the advice here on finding a good pet sitter and ways to prepare your pet and your pet sitter before you leave. Read more…
5. Decorating with a safety-first mindset
This post offers holiday safety tips to use throughout your home as you're decorating! Also see tips for keeping your Christmas tree fresh and less fire-prone. 
6. Staying safe if you're still doing your shopping
Many of us are still shopping up until the last minute! Read the tips in this post to make sure you're safe, whether shopping online or in person. Although the advice is specific to Thanksgiving weekend, it applies to the whole holiday shopping season. 
7. Taking safety into account when buying toys
All toys are not created equal and some pose a bigger threat than others. Before you start your toy buying, review the safety tips in this post to ensure the toys you give will be both fun and safe. 
8. Giving home security as the gift that lasts all year
If you're stumped for gift ideas, consider home security. This post explains why it's an excellent gift the whole year long. Read more…
Despite the decline in the religious reasons for celebrating the holiday, Christmas is still a major event for most Americans, making it a busy time of year that can lead to mistakes and missteps. Review this list of posts for reminders, and stay safe this holiday season and into the new year!