Bloomingdale, FL Home Security Systems
Crime can enter any neighborhood, and unfortunately, no suburb is safe from the threat of break-ins, burglaries, and other criminal events. Help keep your family in Bloomingdale, FL safe with equipment from SafeStreets.
When an area is known for being safe and wealthy, criminals may view it as an easy target for car break-ins, home invasions, and burglaries during the day or night. Even beyond theft, every home is also at risk of a fire or smoke-related event.
This is why home security is crucial regardless of where you live, and SafeStreets has the tools to help keep you and your family safe. With products for home security including security cameras, fire & life safety, home automation, and much more, SafeStreets is an ADT Authorized Provider that can help keep you safe against multiple threats in Bloomingdale.
Call for a Free Quote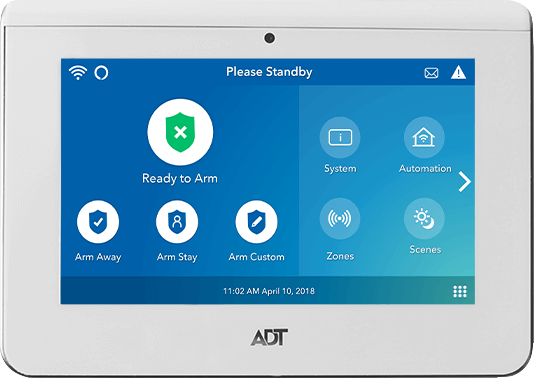 Home Security Systems in Bloomingdale, FL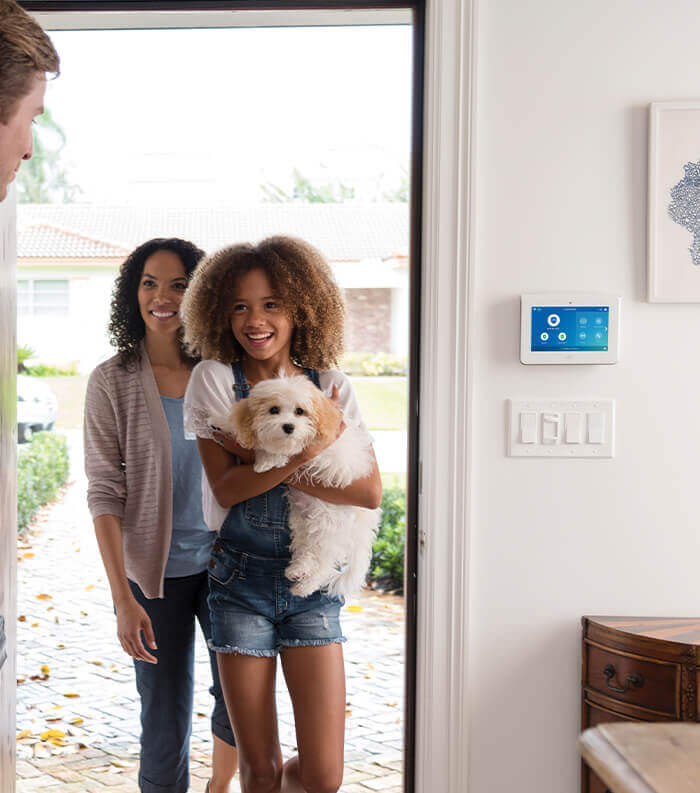 Help Keep Your Family Safe With Home Security Systems
Equipment from SafeStreets can help keep your family safe from a variety of threatening situations. Even in a suburb as safe as Bloomingdale, FL, you want you and your family to be prepared for when danger strikes, and our ADT-monitored systems will help when it matters most.
These products and services include:
Door and Window Sensors will send alerts when your doors or windows either open or close. ADT-monitoring professionals will also receive 24/7 alerts so they can send help immediately. Plus, our professional installation team will work with you to find the ideal placement of the sensors within your home to provide you with a completely customized security system.
Glass Break Sensors send alerts when glass is broken for any reason. Both you and the ADT-monitoring professionals will be alerted immediately to assess the situation before quickly dispatching the police. Time is of the essence during a break-in, and these ultra-sensitive sensors can help to provide the quickest response time in your area.
Smart Door Locks from SafeStreets utilize a keyless coded entry so you never have to worry about forgetting your keys again. Plus, this system allows you to lock or unlock your door from virtually anywhere through the ADT Control app, and it also alerts you if the status of your door changes at any point. Combined with a doorbell camera, you'll always feel in control over the main entrance to your home.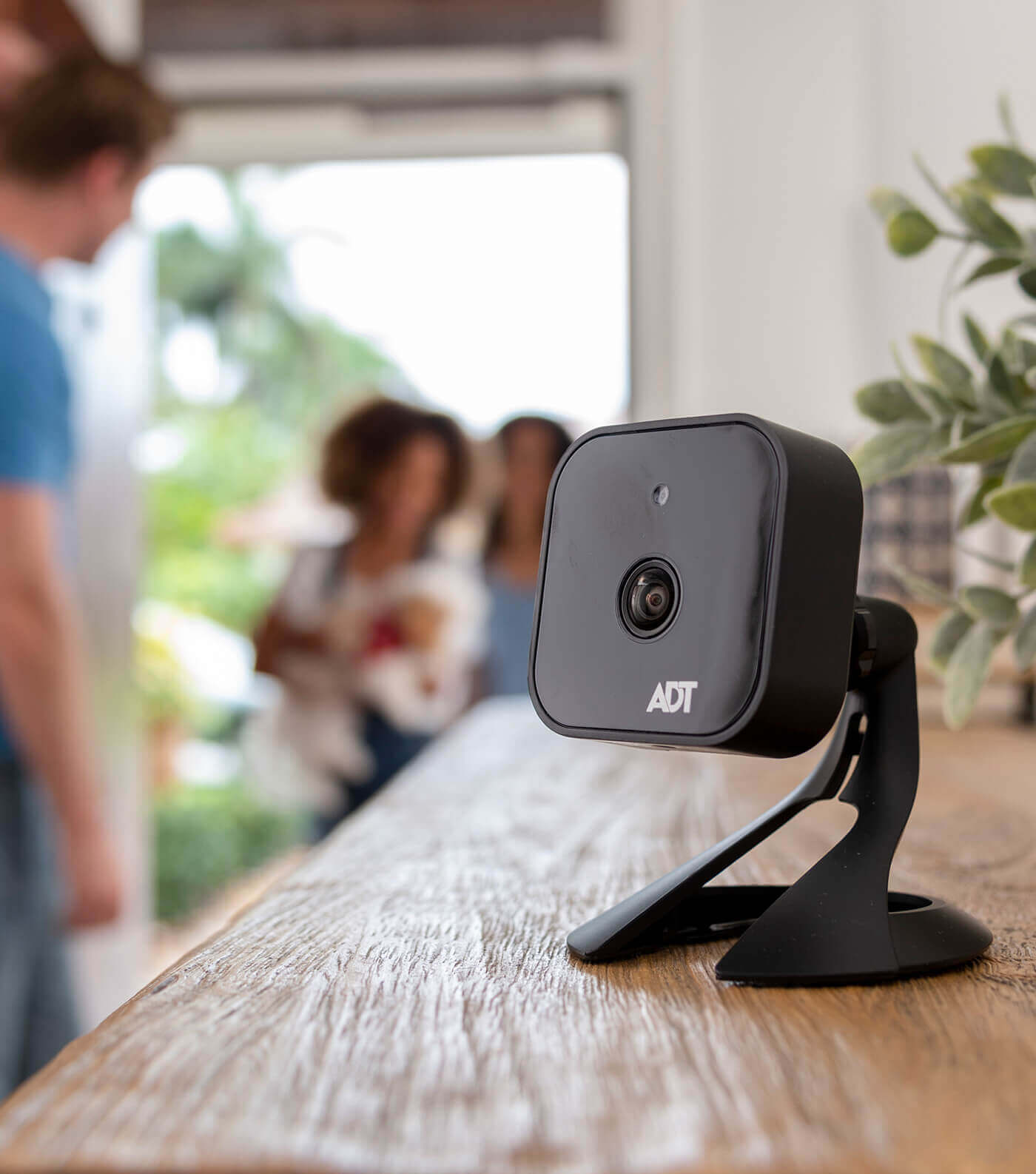 Security Cameras in Bloomingdale, FL 
Security cameras are an integral part of home security, and they even work as a preventative measure to deter break-ins. SafeStreets' lineup includes:
Video Doorbells 
A video doorbell camera can help to provide safety to your home around the clock. You'll know exactly who's at your front door, and you'll be able to speak to them with the two-way communication system without worries. Plus, get alerts for when packages are delivered so you can help prevent mail theft and more.
Indoor Security Cameras 
Indoor security cameras allow you to view live footage of your indoor spaces even in low-light situations. Receive live 720p HD footage so you can clearly see who's inside of your home. Combined with motion sensor alerts, these cameras will help you stay one step ahead of burglars and intruders. Indoor cameras also allow you to keep an eye on your kids and pets while you're away.
Outdoor Security Cameras 
Outdoor security cameras offer 720p HD live video in any weather and lighting situation. Our professional installation team will recommend the perfect placement for each camera so you feel confident in your home protection. Be alerted to intruders and other abnormal situations, and stay ahead of potential threats.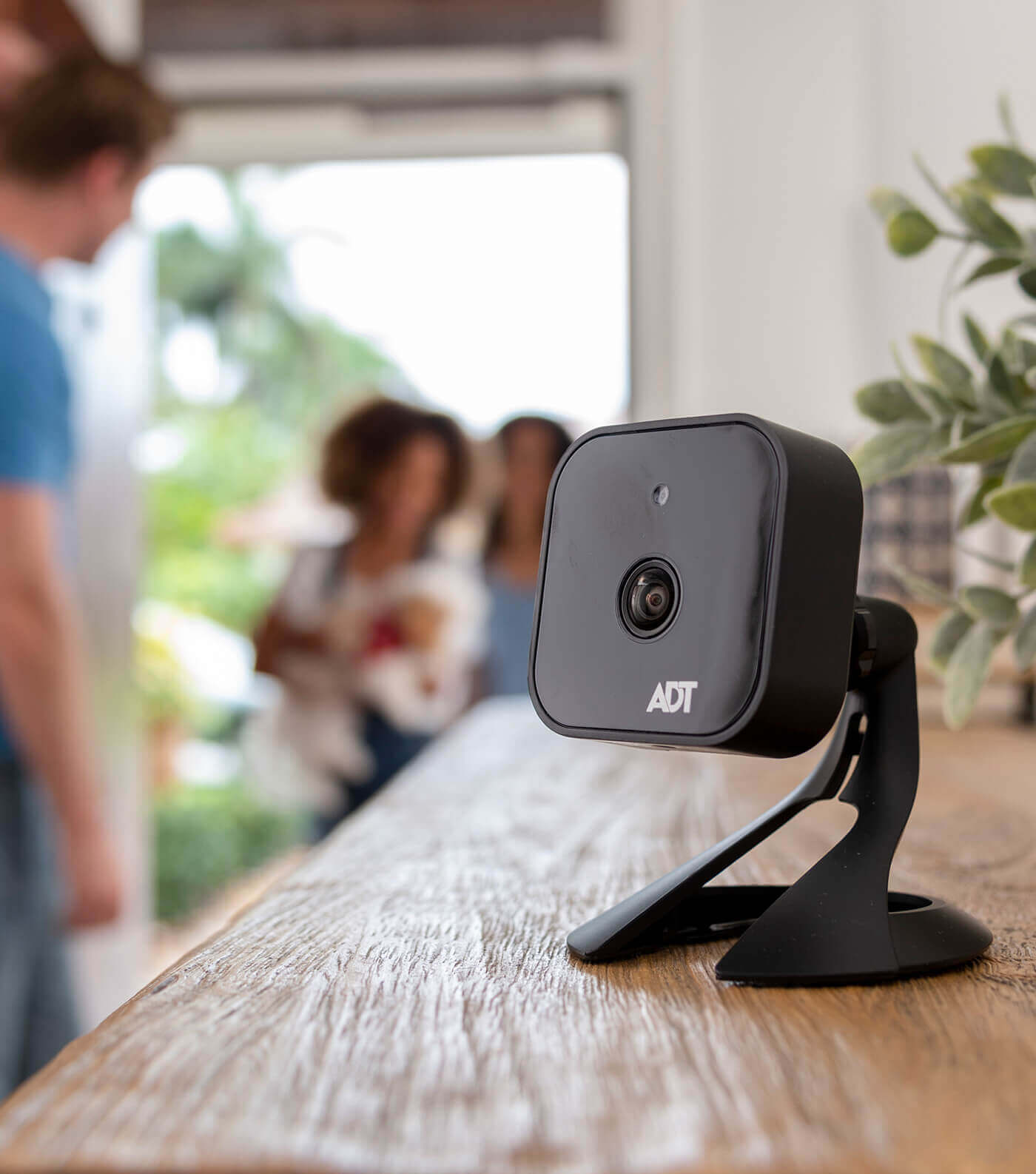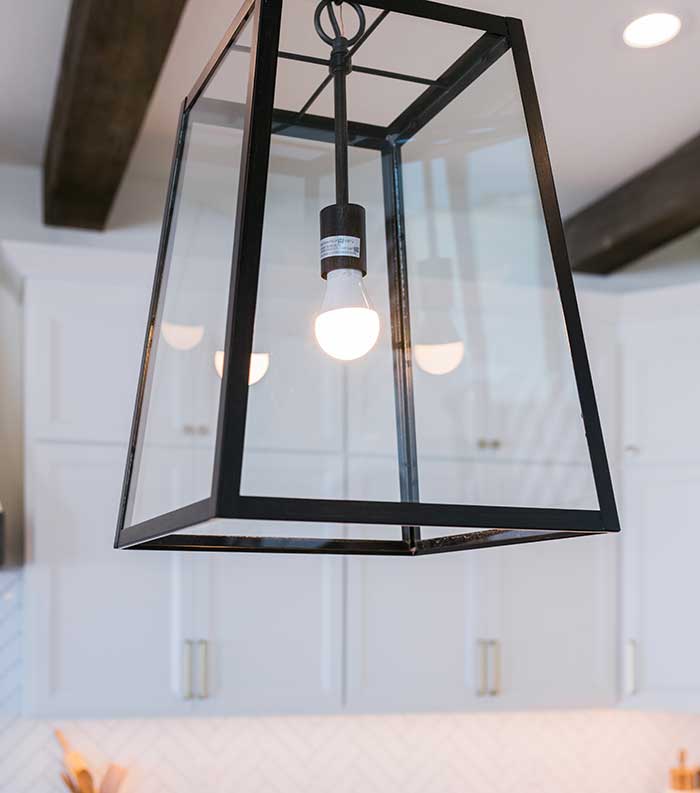 What Fire & Life Products Do SafeStreets Offer? 
Flood Sensors 
ADR-monitored flood sensors help catch leaks before they turn into home-destroying floods. Water damage can be devastating to your home, both financially and from health effects like mold, so it's crucial that you catch leaks early before they turn into something worse. Our expert installation team can recommend areas most prone to flooding in your home, and these flood sensors will alert you the second a leak is detected.
Carbon Monoxide Detectors 
Carbon monoxide can be fatal when present in homes, and it's impossible to detect without technology. SafeStreets offers carbon monoxide detectors that are designed to help protect your family from this silent and scentless danger by providing immediate alerts whenever it's detected. By being aware, you can quickly evacuate your home and safely call professionals to take care of the situation.
Smoke Detectors 
Fires can start randomly and spread unbelievably quickly, and their danger cannot be overstated. Stay ahead of the threat with our smoke detectors featuring ADT monitoring so you can get instant alerts should smoke or fire ever present itself in your home. Both you and local firefighters will be alerted immediately upon smoke or fire detection to help ensure a quick evacuation and response.
With an advanced heat-detection early warning system, you and your family can rest easy knowing you're helping to protect your home.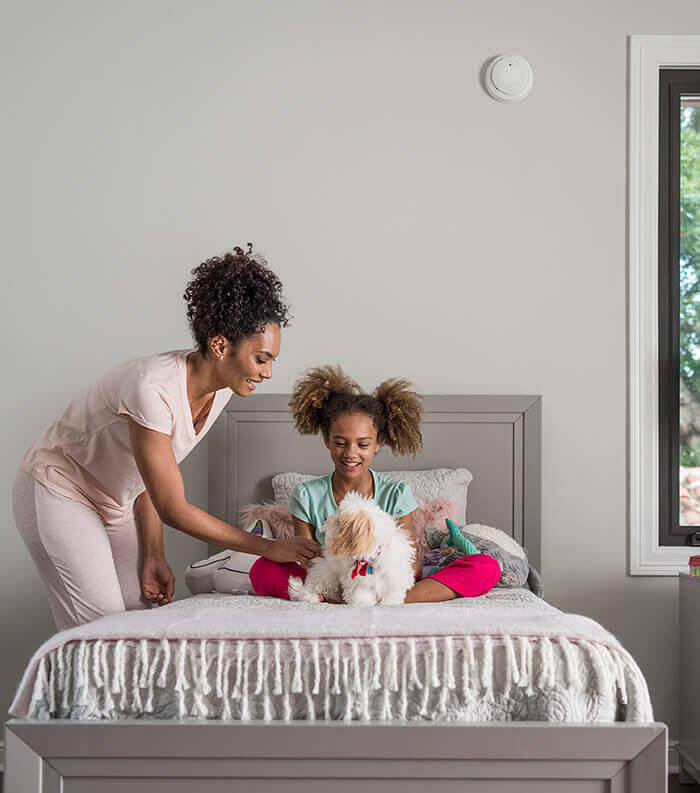 SafeStreets Offers High-Quality Home Automation Systems 
Declutter your home with integrated high-quality home automation systems from SafeStreets. These systems are fully integrated so you can control your home through the ADT Control app.
Some of the options include:
Smart thermostats allow you to effortlessly control your home's temperature from virtually anywhere.
Smart lights that can be turned on or off at set times, or manually through your smart device, to provide peace of mind of knowing you've never left a light on while out for the night. Plus, you can set timers for when you're on vacation so your home never looks unoccupied.
Smart plugs to help save energy and provide safety by allowing you to turn appliances on or off from virtually anywhere.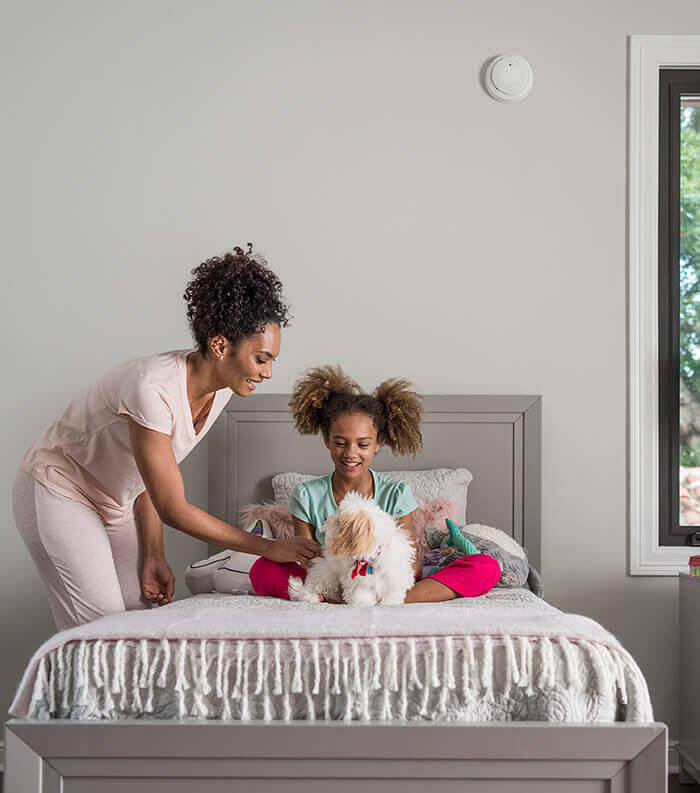 An Experienced and Reliable ADT Authorized Provider
As one of ADT's largest, oldest, and most experienced home security providers, SafeStreets has the tools to help keep you and your family safe when it matters most. Our team of friendly professionals knows what it takes to help keep your family safe and protected, and we'll utilize all of our experience to provide the perfect customized systems for your home.
As an ADT Authorized Provider, SafeStreets is ready to help increase your safety today. Contact us today.
Get A Free Quote Today