Lakeland, FL Home Security Systems
You deserve to feel safe in your home at all times, and it's easy to forget about the threat of crime when living in an area as beautiful as Lakeland. Unfortunately, burglars are always on the lookout for their next target, and a home security system is one of the best tools you can have to help prevent crime and increase overall life safety.
At SafeStreets, we provide cutting-edge home security systems that are expertly tailored to fit your needs. As an ADT Authorized Provider, you'll also receive world-class ADT monitoring with most of our systems, which is an invaluable extra layer of security.
We utilize the latest technology so you can get live updates and alerts directly to your phone, and our wide range of products includes home security systems and cameras, fire & life safety products, plus home automation systems and more.
When it comes to helping to protect your family and home, you want to have complete trust in your provider. As the only ADT Authorized Provider in the nation, SafeStreets knows how to help keep your family safe in a variety of situations, and we're always ready to help you find the right security system for your home.
Call for a Free Quote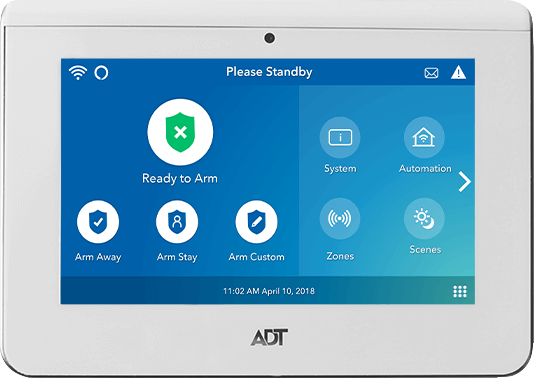 Home Security Systems in Lakeland, FL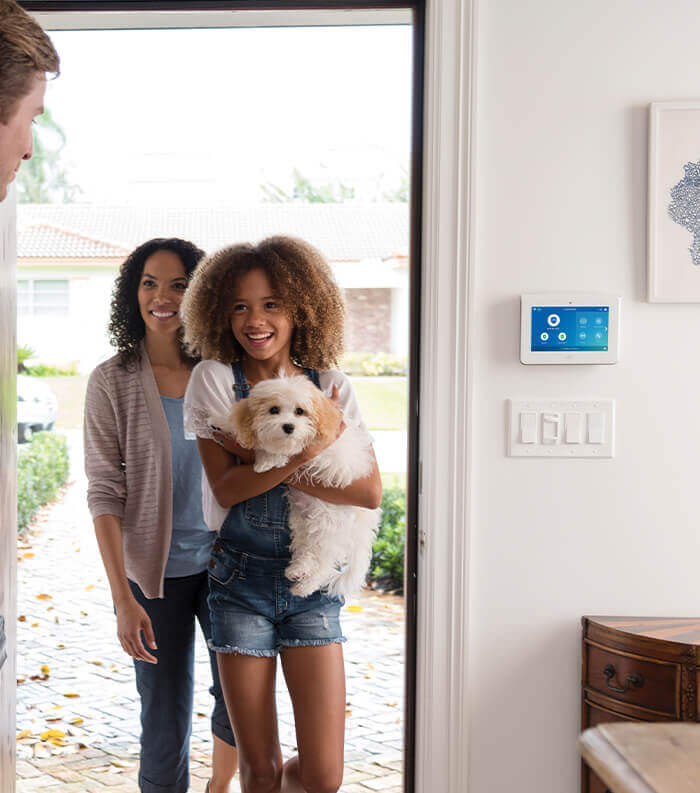 Home Security Products for Residents of Lakeland, FL 
At SafeStreets, we understand the importance of helping to keep your family safe at all times, and this includes utilizing crime prevention along with instant alerts plus ADT monitoring so you can be notified of threats in real-time.
Our product lineup is designed to help you in many dangerous situations, and this includes:
Door and Window Sensors: With ADT monitoring and live access through the ADT Control app, you can be notified immediately when motion is detected at any door or window throughout your house. Plus, ADT's professional monitoring team works 24/7 and is ready to dispatch the local police if something's wrong.
Glass Break Sensors: With a 25-foot range and customized installation from our expert installation team, you can safeguard your home by utilizing glass break sensors throughout your property. ADT's monitoring team will be notified and can dispatch the police immediately if a window is broken, and you'll be notified immediately as well so you can help keep your family safe.
Smart Door Locks: With ADT monitoring and live updates via the ADT Control app, you'll always be in control of your door with these high-quality smart door locks. The keyless coded entry allows you to lock or unlock your door effortlessly on the ADT Control app, and you can also receive live updates on the status of your door.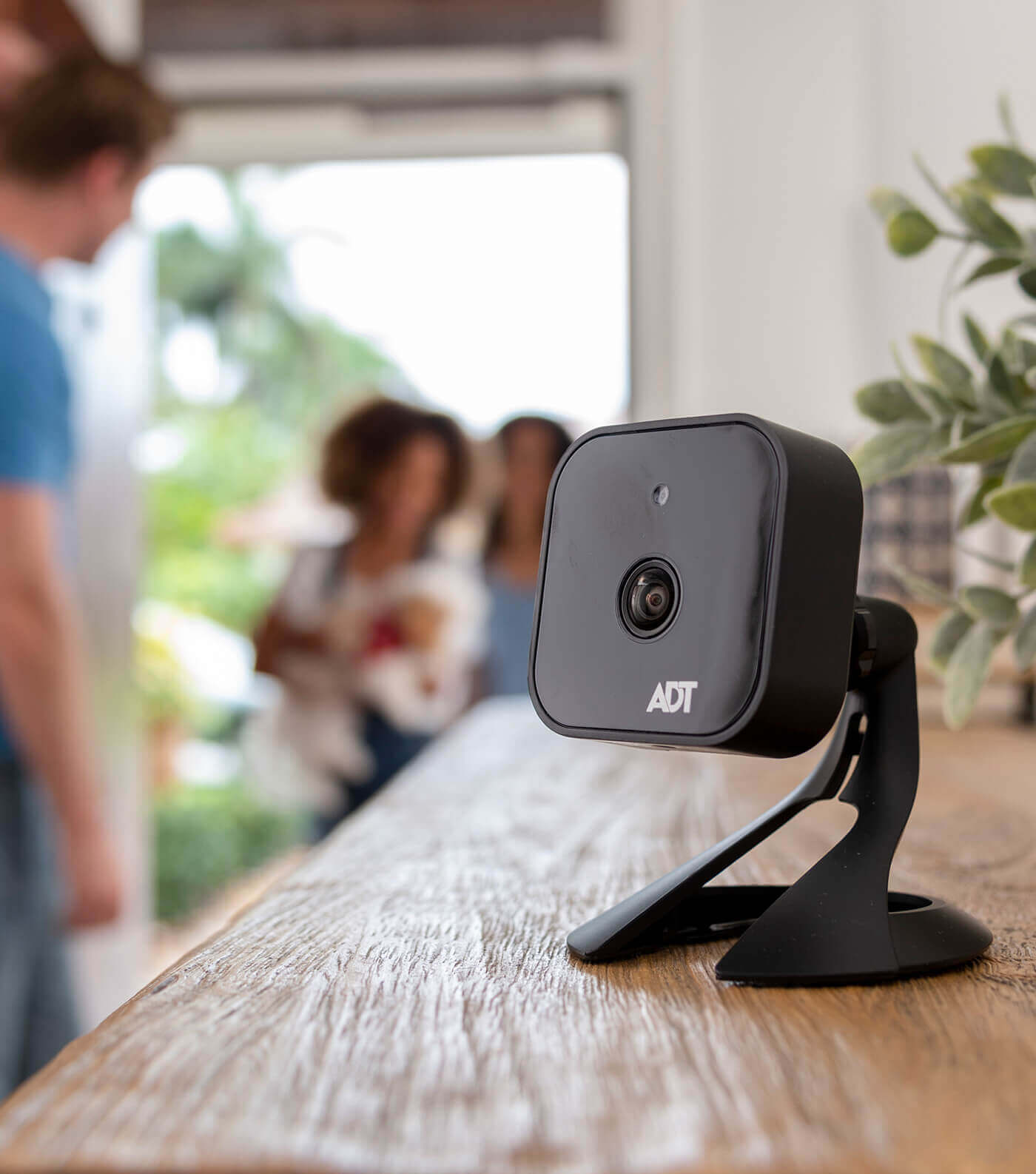 Security Cameras from SafeStreets 
Home security cameras are an essential part of home security, and they can help your family stay safe in many profound ways. Should you notice anything suspicious on your cameras, you can take the necessary steps to help protect your family, such as calling the authorities.
At SafeStreets, we provide the highest quality security cameras with 720p HD video, infrared night vision, and ADT monitoring so you always feel in control of your home's safety. Receive alerts and view live footage on your phone from virtually anywhere.
Our home security camera lineup includes: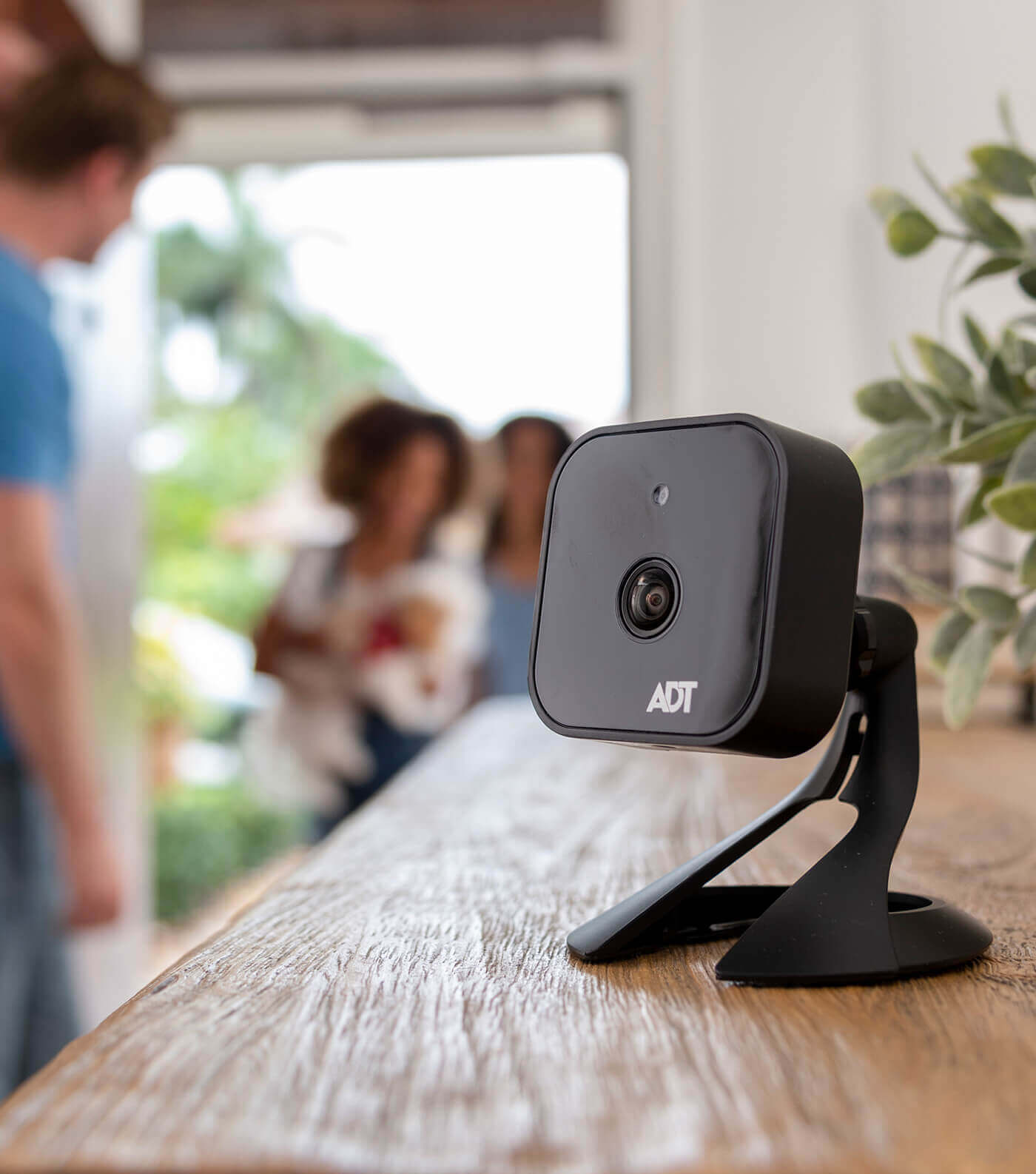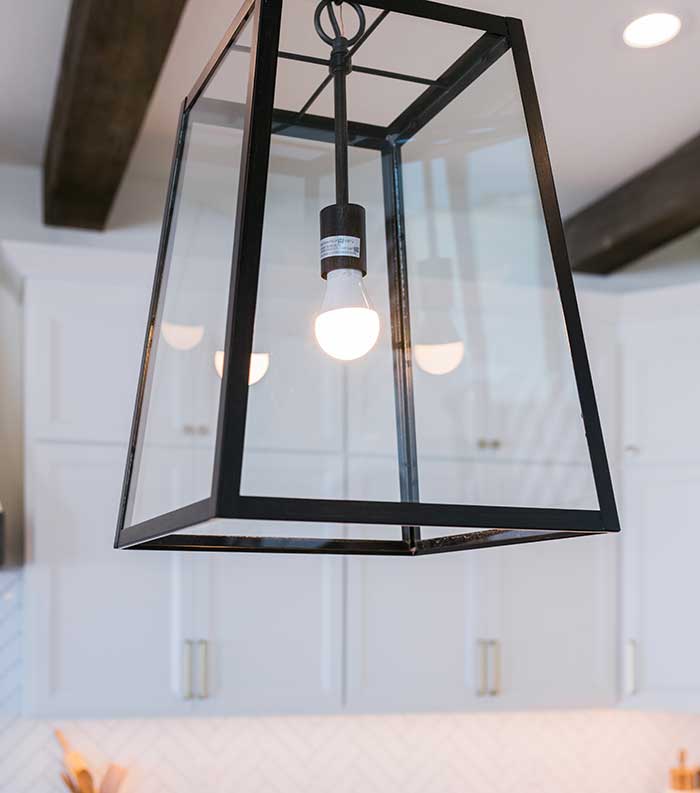 What Fire & Life Products Do SafeStreets Offer? 
Flood Sensors 
Floods can happen at a moment's notice, and they can be extremely damaging to your infrastructure and even dangerous as they may lead to toxic molds. With our ADT-monitored flood sensors, you'll be alerted the moment even a small leak is detected to help prevent even more damage.
Carbon Monoxide Detectors 
Carbon monoxide is an invisible and scentless gas that is very lethal, and it's an extreme threat that you should always be protected against. Our ADT-monitored carbon monoxide detectors will alert you immediately if the gas is present in your home, and ADT's 24/7 monitoring team can help to dispatch local responders immediately to assist you at all times.
Smoke Detectors 
Our ADT-monitored smoke detectors can detect smoke and heat to help prevent the threat of fires in your home, and they'll alert you immediately so you can quickly evacuate the premises. Fires can spread and grow at an alarming rate, and every second counts when evacuating. Plus, ADT's monitoring team can dispatch local firefighters so you can focus on safely and quickly evacuating.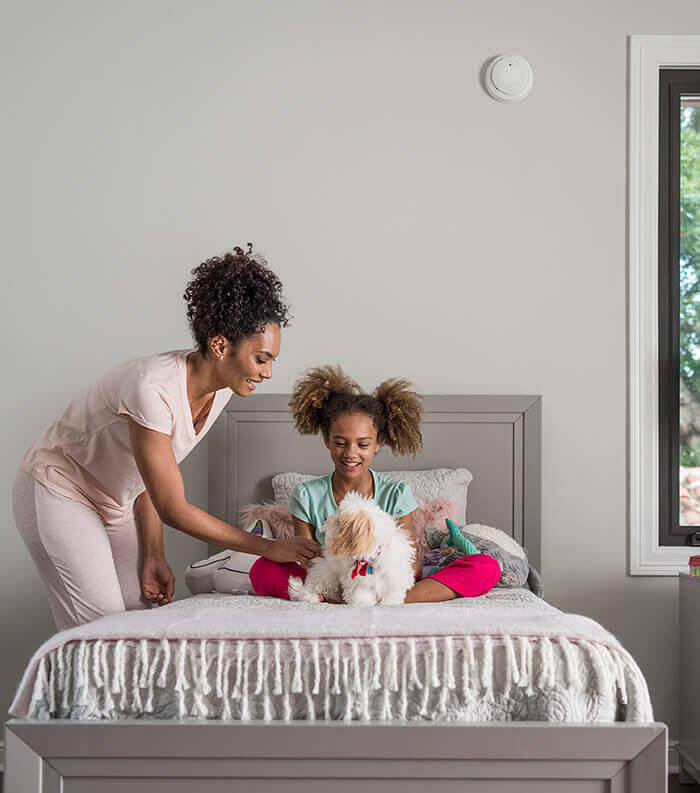 Home Automation Systems from SafeStreets 
Our home automation systems are fully integrated and can allow you to effortlessly control your home's electronics and temperature through the ADT Control app. Consolidate your home's electronics to save money on energy usage, help keep your house at the perfect temperature, and never forget to turn off the lights again!
Smart Plugs 
Our smart plugs allow you to effortlessly turn off or on your electronics with the ADT Control app. 
Smart Lights 
Smart lights can help you save on electricity over time, and the ADT Control app makes it easy to control your home's lighting from any location. Plus, you can schedule your lights so your home always looks occupied even while you're away.
Smart Thermostats 
Get temperature alerts and remotely control your thermostat with our high-quality smart thermostats. Not only are they great for comfort, but they can also help you save big on your energy bill each year.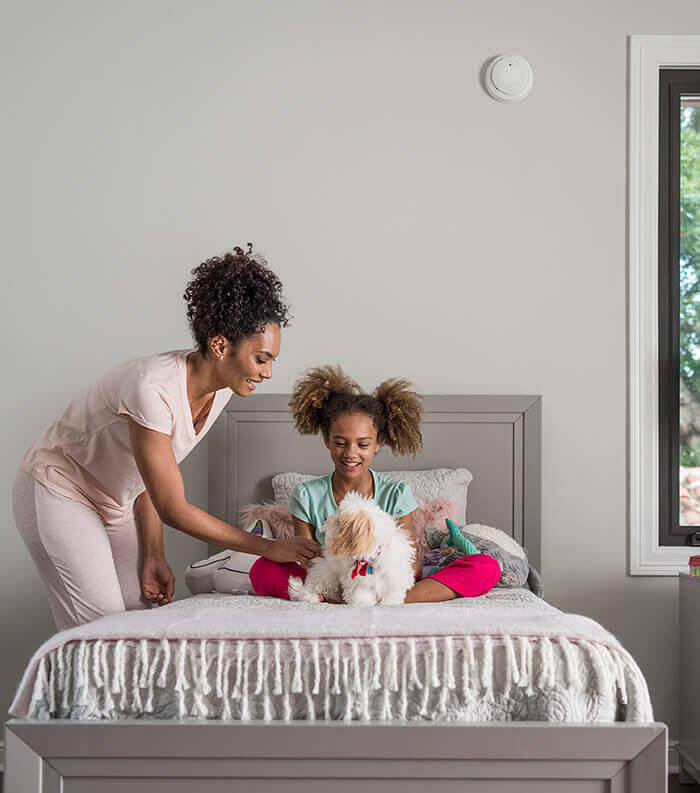 SafeStreets Can Help You Protect What Is Most Important
As an ADT Authorized Provider, SafeStreets has the tools necessary to help you protect what's most important to you. We specialize in home safety and security, and we always strive to provide the best customer service imaginable.
Our team of experts will work with you and customize your home installation so that everything is tailored to your needs. We want you to feel confident about your home's security, and we'll do everything we can to help secure your home and help you feel at ease.
With SafeStreets' lineup of home security systems, you'll be able to enjoy the best of Lakeland, FL without worries.
Get A Free Quote Today