Tampa, Florida Home Security Systems
Keeping your family and property safe has never been easier than with smart technology. At SafeStreets, we use smart technology to help create not only safe homes, but smart homes. With new and innovative technology, it can help make your home safer than ever by integrating cameras, lights, fire and life safety, and other technology with ADT monitoring.
Call for a Free Quote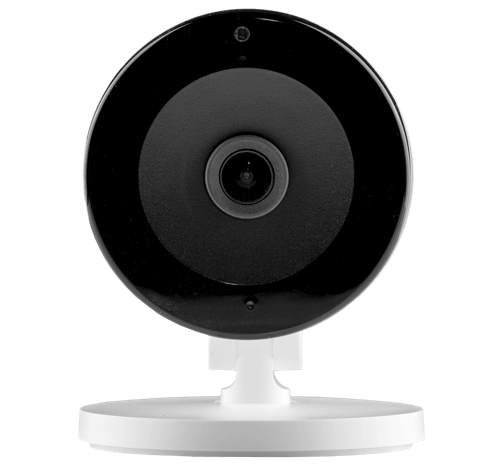 Home Security Systems in Tampa, Florida
SafeStreets is dedicated to our Tampa, Florida friends and neighbors by providing quality security services and high-tech installations. We specialize in not just home security systems, but fire and life safety, security cameras, and home automation systems. Our customers have the option to customize which services they need to help serve their home best. Talk to SafeStreets today for a free quote and to learn more about home security systems in Tampa, Florida.

Home Security Products for Tampa, Florida Residents
As an ADT Authorized Provider, SafeStreets wants to help provide you with peace of mind. Many of our home security packages include 24/7 ADT-monitoring so you can feel confident with experienced professionals helping to protect your home. 
Door & Window Sensors
Some Tampa, Florida homes, especially older ones, have a tendency to creek and make noises when they settle. This often instills the feeling that you're not alone in your house. With ADT-monitored door and window sensors installed by SafeStreets, you'll be alerted when a door or window is opened, or you can set the alarm to go off. That will help you to relax when you are alone in your home knowing that all the entry points in your home are secure. 
Glass Break Sensors
Thieves looking to break into your home might notice doorbell cameras and try to stay out of sight. They might instead look at windows as a potential entry point. Glass break sensors aren't installed on your windows, but instead in rooms with lots of windows. The sensor is able to detect the frequency of glass shattering within a certain area and alert the ADT monitoring team. Depending on the location, one glass break sensor can often cover multiple rooms.
Smart Door Locks
Smart door locks can help save you the hassle of digging in a bag or pockets for your keys to gain entry to your home. These door locks can be armed when you're away from your home; and when you want to gain entry, you type in your assigned combination on a keypad on the lock. This helps prevent intruders from picking the lock of your front door. Many smart door locks also come with cameras so you can see who's about to enter your home.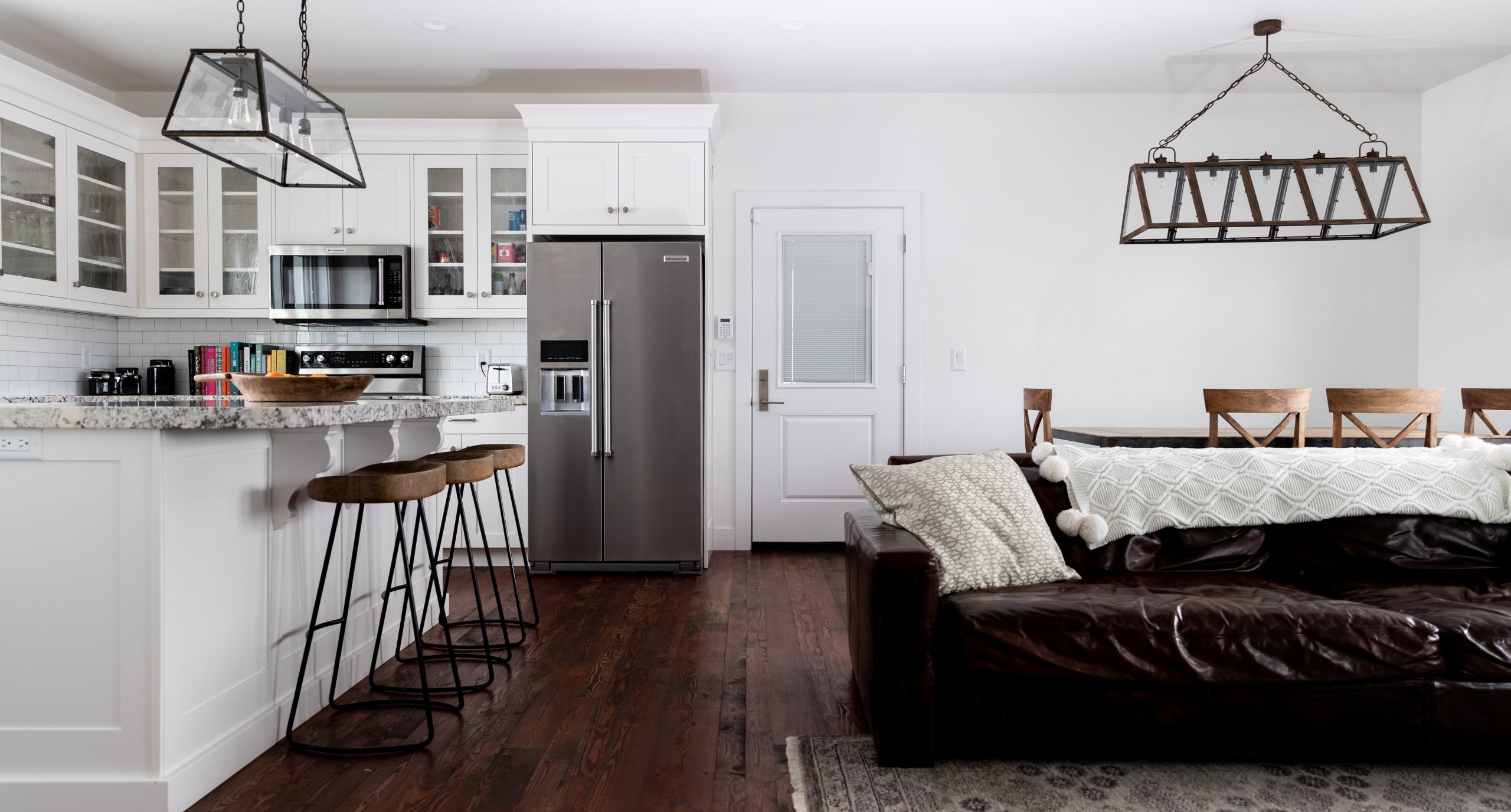 Security Cameras in Tampa, Florida
Cameras are not only good for seeing who's trying to gain entry to your home, but also as a good way to collect evidence if there is a break in. With security cameras installed by SafeStreets, you can monitor the feed from your phone or smart device from virtually anywhere using the ADT Control app. If you don't want to watch your home 24/7, you'll also have the added protection of ADT monitoring. 
Video Doorbells
ADT video doorbell cameras are a technology that our customers love. You can watch your door if you are expecting a delivery, communicate with two-way audio through your doorbell to give visitors the impression that you're home (even if you're not), and record and save videos of interesting activities outside your door. If there is a suspicious person going around ringing doorbells in your neighborhood to see who's home, they better say "cheese" because you just captured them on your video doorbell camera.
Indoor Security Cameras
There are many reasons why you may want to consider adding indoor security cameras to your home. If you have young children, many of our customers use indoor security cameras as baby monitors to help make sure the baby is safe during the night. If you're trusting your home to contractors to do maintenance while you're away, you can monitor their activity to help make sure they are staying on task and not in rooms they shouldn't be in. 
Outdoor Security Cameras
If your Tampa, Florida home has a pool, then an outdoor security camera is a great idea to make sure no one is swimming in your pool when you're not around. This is also great for monitoring your kids' activities when they're swimming. Doorbell cameras are ideal for the front door, but what about the other entryways into your house? With outdoor security cameras, you can view your doorways, driveways, or other entry points on your property.
Help Protect Your Family with Fire & Life Safety Systems
Cameras are a great addition for any home security system, but there are a few hidden dangers in the home that cameras are not able to detect. Carbon monoxide, for example, is an odorless, colorless gas that can't be seen on camera. With carbon monoxide detectors installed by SafeStreets, you can be alerted if there is a potential gas leak in your home.
Flooding is another thing that is hard to detect on camera. Usually by the time you see large puddles of water on camera, the damage is already extensive. With flood sensors, even the tiniest drip from your water heater or pipes can be detected. These sensors are monitored by ADT, so you'll receive an alert when there's water where there shouldn't be, which can help prevent water damage before it gets worse. 
While smoke and fire can be seen on camera, it does no good if you're sleeping and not watching the cameras in your home. That's why smoke detectors are included with many ADT-monitored security systems professionally installed by SafeStreets. When a fire breaks out, your first priority is to get everyone in your home to safety. With 24/7 ADT monitoring on smoke detectors, you can focus on that while they alert the fire department. This can help reduce response time and limit the damage to your home.
Home Automation Systems Professional Installed By SafeStreets
When you're on vacation or away from your home for an extended period of time, saving energy by controlling your thermostat or lights from afar can help lower your heating and cooling bills while you're away. There are a variety of home automation systems available and they include a variety of neat features.
Smart Plugs
Smart plugs plug into an outlet, and then a lamp or any other electrical device is connected to the smart plug. You can control the electrical device directly from the plug. Smart lights, smart plugs, and smart switches are all connected to your home's Wi-Fi network and can be operated from any device or virtual assistant. You can also set timers on all of these devices so your lights turn on and off automatically to convince passersby that you're home. 
Smart Lights
Smart lights can be either bulbs or switches. Smart bulbs can be inserted into any light fixture and can be turned on and off with your phone. However, in order for smart bulbs to work, the light fixture and the switch need to be on constantly. Smart switches control the fixture installed at the switch. This can control lights in rooms far away and don't always need to be in the on position to work. 
Smart Thermostats
Smart thermostats are the latest and greatest in home comfort technology. Not only can you control your home's temperature from your phone, smart thermostats can sense when people are in the house, and adjust the home's thermostat to make sure everyone inside is comfortable. With a smart thermostat, you can set schedules to lower the temperature at night when you are asleep, and raise the temperature of your home as you're on your way home from work. These schedules can help you save money on your energy bills.
Protect What is Most Important to You
SafeStreets is your trusted home security installer for your Tampa, Florida home. We operate in 44 states and cover 90% of the country's population, and that includes Florida. Our security installation team is made up of your friends and neighbors who care about your safety and well-being. That's why you can trust the team at SafeStreets to correctly install all of your home security and automation systems in the areas of your home that make the most sense. SafeStreets is a proud ADT Authorized Provider, meaning you'll have access to ADT monitoring 24/7. This extra layer of protection can help you feel safe in your home. Call SafeStreets today to learn more about the installation process and how we can help secure your home.
Get A Free Quote Today