Home Security Systems in Boston, MA
Recent upgrades in home security systems make them accessible to more people than ever before. Video doorbell cameras, smart locks, and smart thermostats are just a few of the newer home security and automation technologies that are on the market today that people want. If you're considering adding these systems to your Boston, MA home, remember that they often come with setup and configuration, which can get confusing and time consuming.
When you contact SafeStreets, we can install and integrate your new systems with your phone or virtual assistant. All of our products come with 24/7 ADT monitoring for an extra layer of security. We're here to help you find the best system to upgrade your home. Give SafeStreets a call today to schedule an appointment to set up any of the following services.
Call for a Free Quote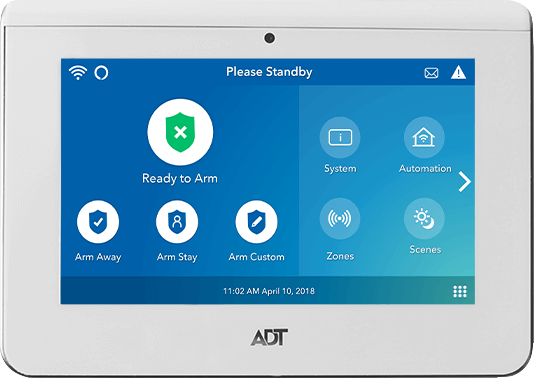 Boston, MA Home Security Systems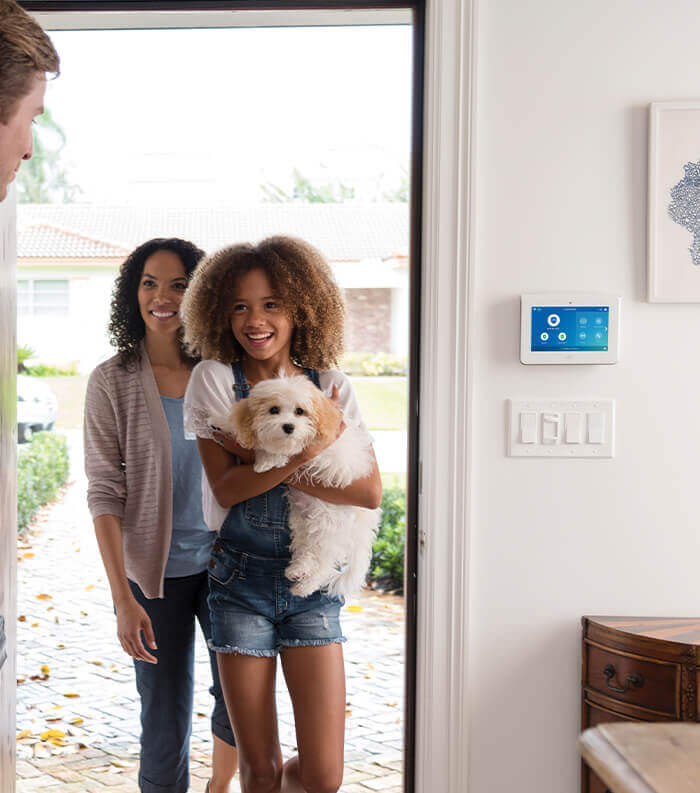 Home Security Products from SafeStreets
SafeStreets believes that every family should have access to home security equipment. When we start your home security assessment, we'll let you know our recommendations. You tell us your budget, and we'll work with you to find the best home security solution. All of our security products come with ADT monitoring, so if you're too busy to be monitoring your home security system all day, someone will let you know if something suspicious is happening at your home. 
Some of our most popular home security products include: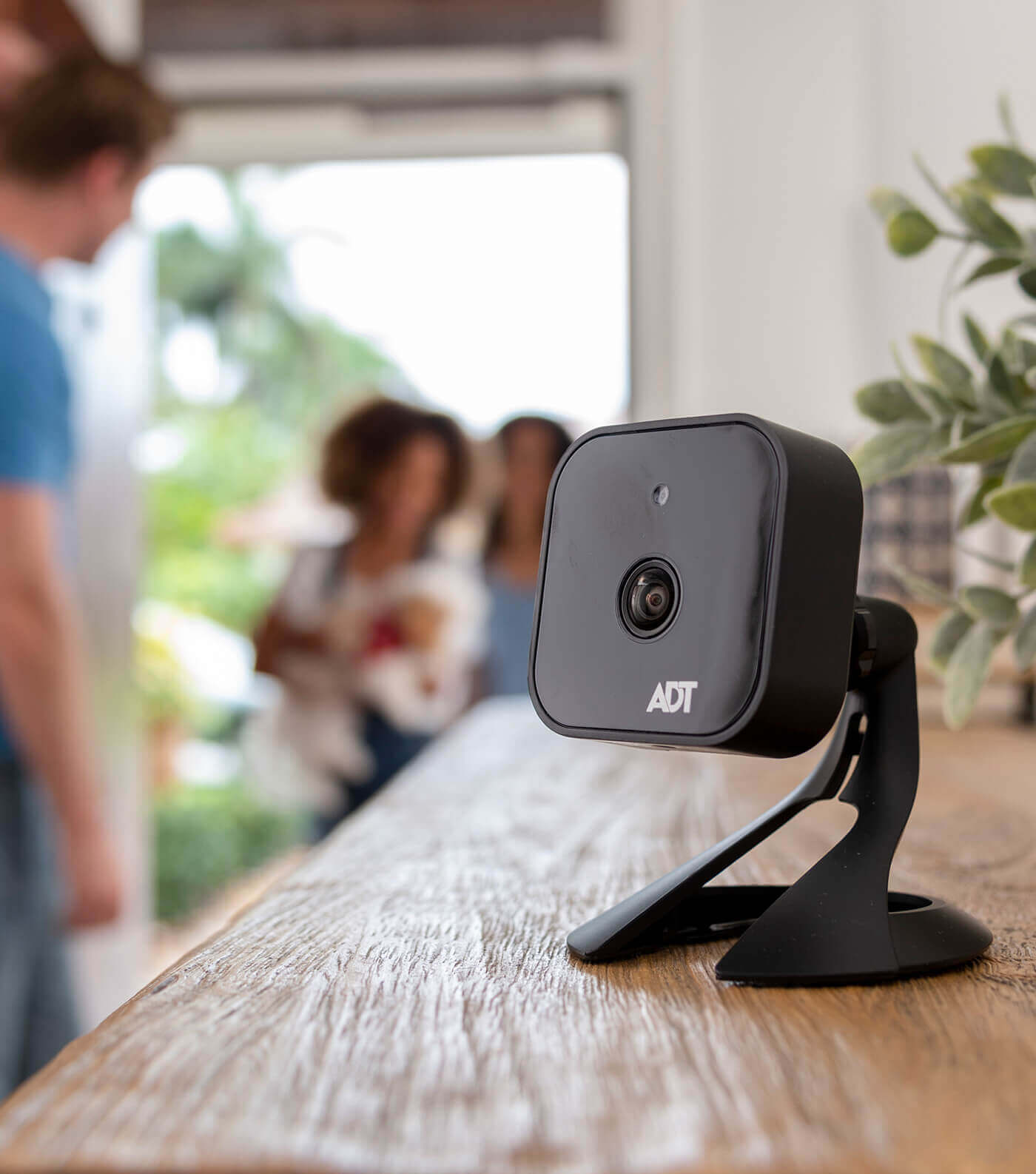 Security Cameras Can Help Protect Your Home
Video doorbell cameras are a great security innovation to help protect your home. Many homeowners have added doorbell cameras to their home mostly to see when their packages from shopping online had arrived. But security cameras can also protect against porch pirates who steal items without even knowing what's inside. To deter these thieves, many people have doorbell cameras installed. Just the presence of a camera lens helps prevent porch pirates all over the country.
But not all potential home intruders ring the doorbell before they try to break in, or use the front door at all. Additional security cameras, both inside and outside of your property, can not only help deter thieves from breaking inside your home, they can also identify these intruders. Our cameras shoot in high definition and have wide angle lenses to see as much as possible. As brutal as Boston winters can be, our outdoor security cameras are able to withstand whatever mother nature throws at them. Indoor cameras are also great for watching pets, children, or construction workers performing work within your home. Talk to a SafeStreets' Smart Security Pro to learn more about where cameras should be installed around your property.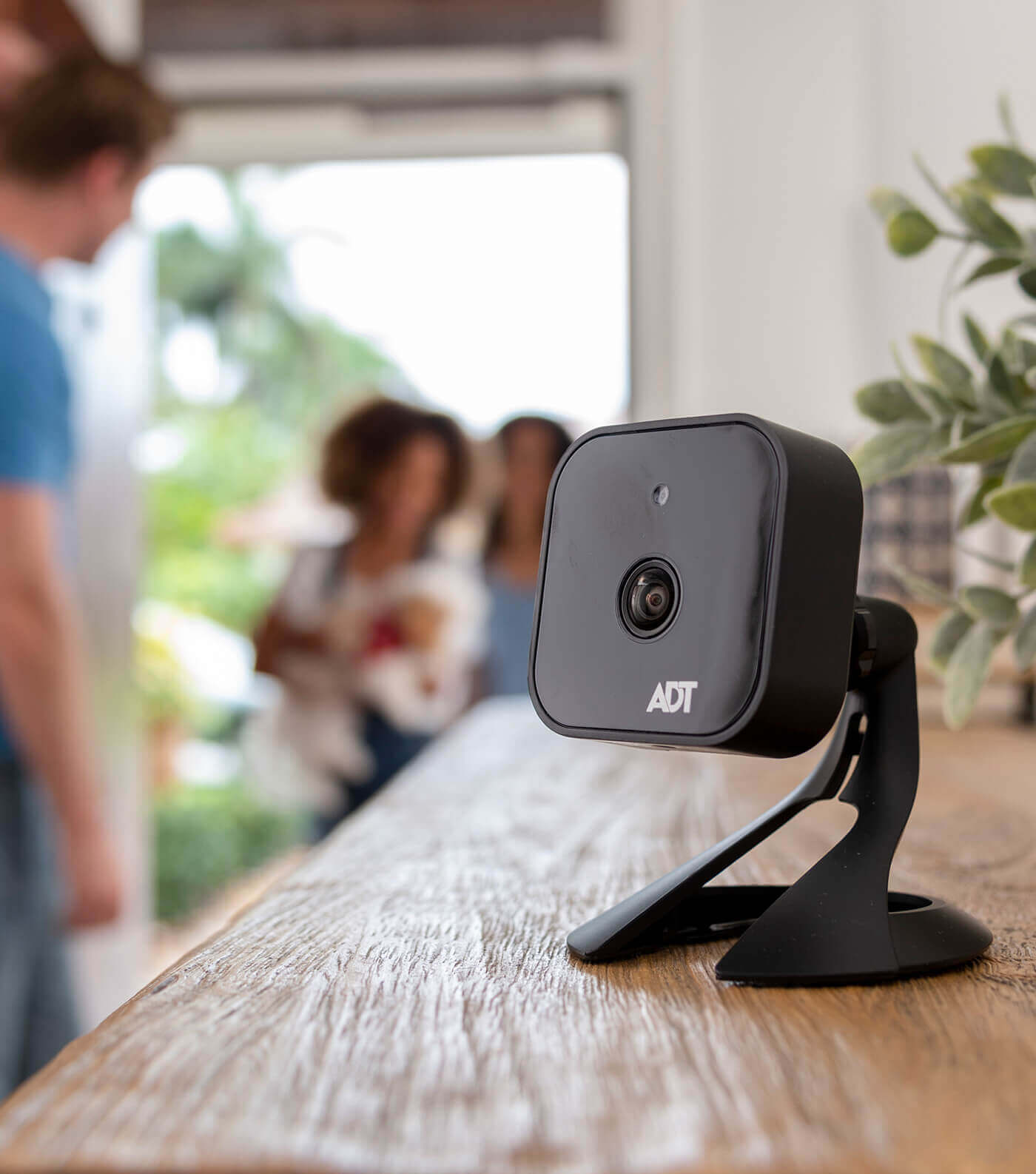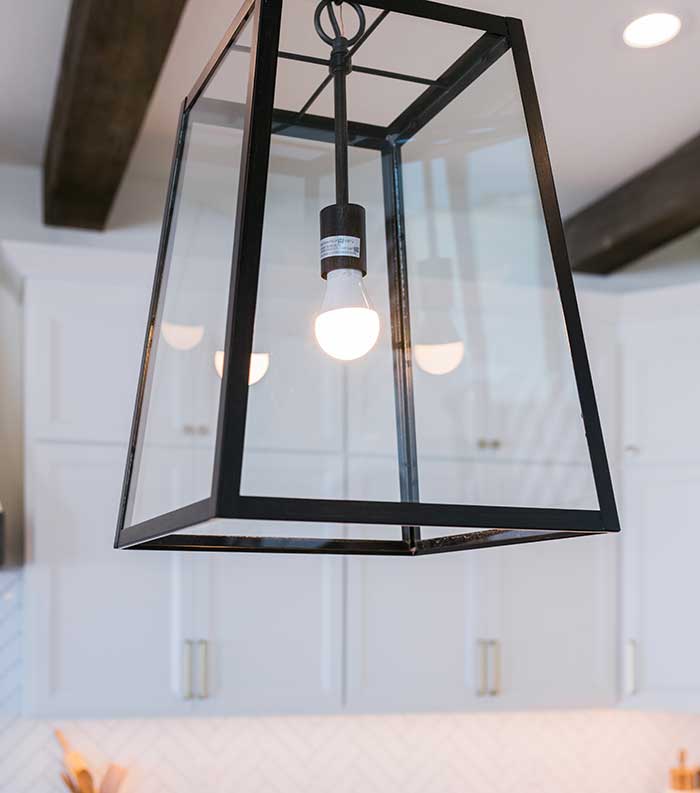 SafeStreets Offers High-Quality Home Automation Systems
Home security doesn't just include cameras; home automation can also help deter thieves. No smart criminal wants to break into a home that looks like it's full of people. With smart lights, you can set lights on timers to turn on and off at certain times, even if you're not home. Smart lights can also turn any light in your home into a dimmable light without installing a special switch.
Once you have smart lights integrated into your home, you'll wish you could control everything from your phone or with the sound of your voice. With smart plugs, you can! Take any small appliance and plug it into your smart plug, which will then plug into an electrical outlet. Now you can control this appliance from the convenience of your couch. Did you forget to turn off the iron before you left for work? If the iron was plugged into a smart switch, you can turn it off easily from your phone once you get to the office.
Another cool home automation technology that our customers love are smart thermostats. Smart thermostats can create schedules, but they can also detect when someone is home, adjust the temperature inside based on the weather outside, and send you notifications when you need HVAC maintenance. Smart thermostats can also help save you money and generate reports about your home's energy usage. It pays to have smart technology integrated into your Boston, MA home.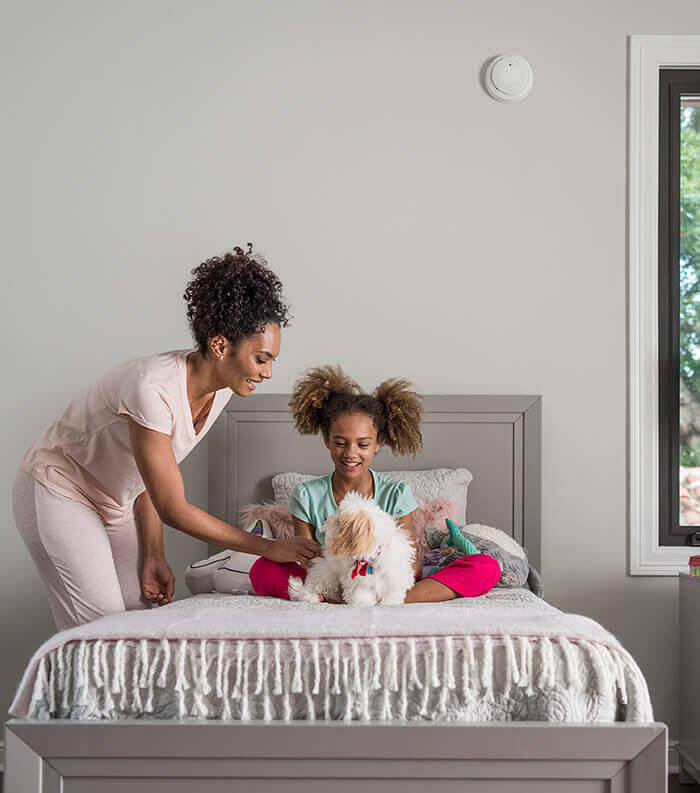 Help Protect Your Family With Fire & Life Safety Systems
SafeStreets doesn't just help protect you from dangers outside the home, but inside as well. This is why we offer fire and life safety systems, too. Water damage usually originates from inside the home. A broken pipe, a leaking washing machine, a malfunctioning sump pump can all cause extensive water damage. Flood sensors can help alert you when there is water present. You can see what is causing the issue and address it right away to save time and money by not having to repair extensive water damage.
Carbon monoxide, meanwhile, is an odorless, colorless, and tasteless gas that can be toxic even in small doses. It can even make you lose consciousness. Our carbon monoxide detectors will alert you if they detect gas, and an ADT-monitoring professional will send help to your home right away. 
Smoke detectors are pretty common in every room, and with ADT monitoring, you'll be alerted if smoke or fire are detected. However, many homeowners find smoke detectors annoying because they are placed too close to the kitchen or a bathroom and tend to go off frequently. When you work with SafeStreets, our experienced technicians know the perfect places to put smoke detectors without them becoming a nuisance. Trust us to install our high-quality smoke detectors in your home.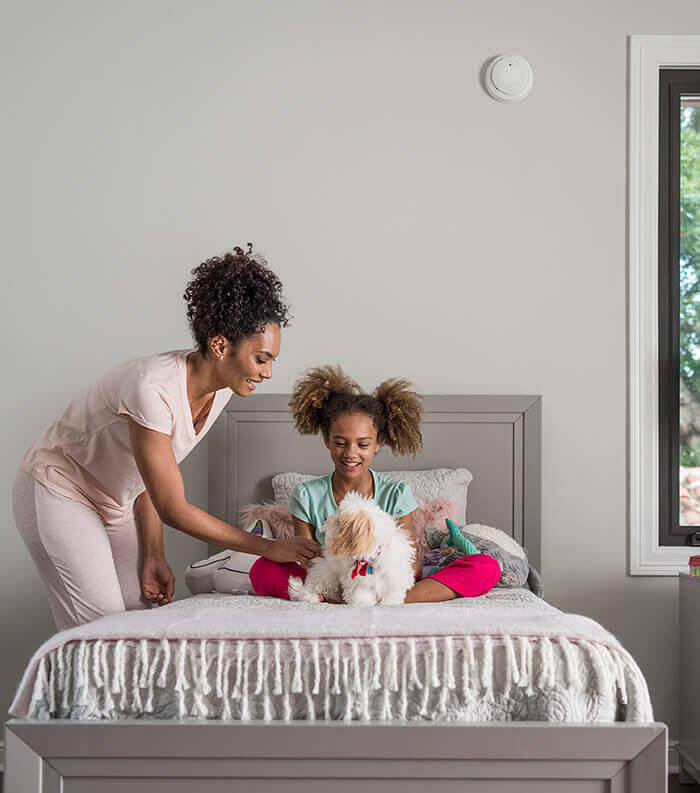 Home Security Systems Backed By ADT Monitoring
Now if you're concerned about the price that comes with all of these new technologies, don't worry. We offer plans to meet everyone's budget and specific needs. Our customers love our transparency, attention to detail, and customer service. But don't just take our word for it; check out our many glowing reviews. We will work with your budget and listen to your concerns to build a package that will fit your needs.
If you think that buying competing equipment at a big box store will save you money, it might, but it won't come with professional ADT monitoring which provides you with incredibly valuable peace of mind. If someone breaks into your home while you're on vacation, your video doorbell that you bought at a store won't be able to call the police for you. Our equipment will help let you know of the situation immediately with notifications and phone calls, and if we can't reach you, we may dispatch the proper authorities to your location to make sure your home is safe. That's the SafeStreet difference.
If you're ready to upgrade your Boston, MA home with home security systems, fire and life systems, and home automation technology, then it's time to call SafeStreets to get started. We'll start by assessing your home and specific needs and provide you with a free quote. Call us today to get started.
Call For A Free Quote Today