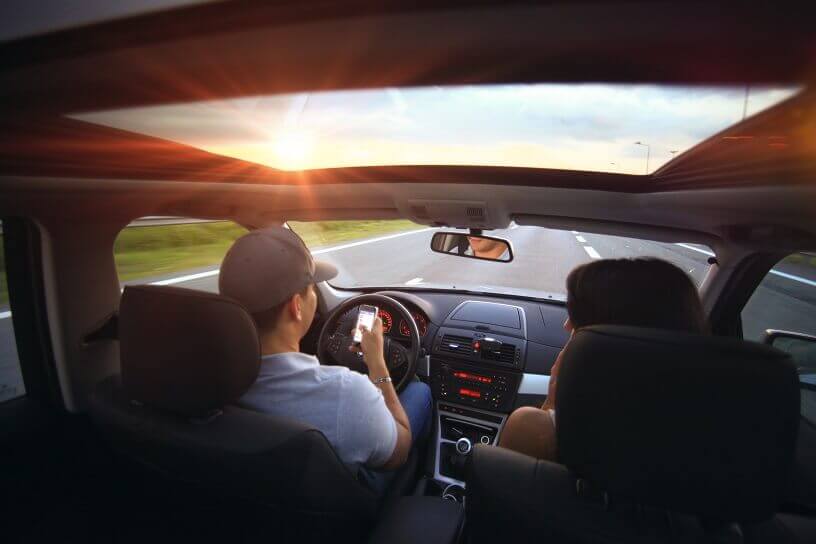 As someone who rarely travels, I've had an unusual month of three trips in four weeks, all personal. One trip involved taking the kids to visit an elderly relative, another looking at colleges on the east coast, and the last a trip with my husband to San Antonio to celebrate our anniversary.
All three trips involved air travel and therefore also travel to and from the various airports. It was an eye-opening experience to realize just how many ways we now have to get from airports to our final destinations and back again.
I experienced Uber for the first time on the last of the three trips. My husband uses Uber regularly as part of his work commute to and from the train station, so he took care of getting us where we needed to be while I stood back impressed by the technology that drives it all (pun intended).
That technology, however, can't protect you if you should happen to get into a car with an Uber imposter or dangerous person.
Although Uber has built safeguards into the software, common-sense precautions are still needed and Uber horror stories are sadly real, not the things of urban myth like we might wish them to be.
If you're planning on using Uber for summer travel, or you'll be sending kids off to college thinking they'll take advantage of this new form of airport transportation, be sure to review some Uber safety tips first.
First and foremost, arrange for a driver. If someone randomly drives up and says they're an Uber driver, ignore them. Use the app and request your driver the correct way to be on the safe side. Unlike taxis, Uber cars don't have labels or signs designating them as such.
Which brings us to the next point: Make sure your driver is legit. The app will give you the name of your driver plus a picture and the Uber driver's license plate number. Plus it will tell you what kind of car to expect. Make sure all of this information matches up exactly before you get in the car! The driver should also know your name.
Pay attention to Uber driver ratings. On our trip, we had a total of four drivers, and all were highly rated. If I had driver who wasn't, I probably would not get into their car.
Wait inside for your Uber driver. Standing on the side of the road can make you vulnerable to an imposter.
Uber offers a "share your ETA" link that can let a friend or family member know you're en route and when you're expected to arrive, just in case something should go wrong.
If you can, avoid traveling alone. Any time you're alone, you're more vulnerable.
Be ready to go. Before you get to your destination, have your bag and keys in your hand and be ready to jump out and grab any luggage. Don't dilly dally.
Finally, listen to your gut. If anything seems not quite right about a driver or a vehicle, don't get in the car or bail out if you're already underway. Better to be a live chicken than a dead duck!
In my opinion, Uber is preferable to a taxi. The drivers were nicer and the vehicles much cleaner, plus we avoided any awkward cash transactions and fussing over tip amounts. It was also nice to know just how many minutes we had to wait each time. However, no system is perfect and the world is still full of bad guys. Most Uber drivers are honest, hardworking people who would do you no harm, but sadly a few will, as the news reports tell us. Protect yourself against possible harm by practicing common-sense personal safety by following these Uber safety tips.