Collinsville, IL Home Security Systems
The small-town feel and close proximity to St. Louis make Collinsville, IL a fantastic place to call home. If you don't have a home security or automation system, it's time to give SafeStreets a call. SafeStreets is an ADT Authorized Provider and can install a number of helpful safety and security products in your home. Get your home security system, security cameras, fire and life safety products, and home automation system from SafeStreets to help you protect what matters most.
Call for a Free Quote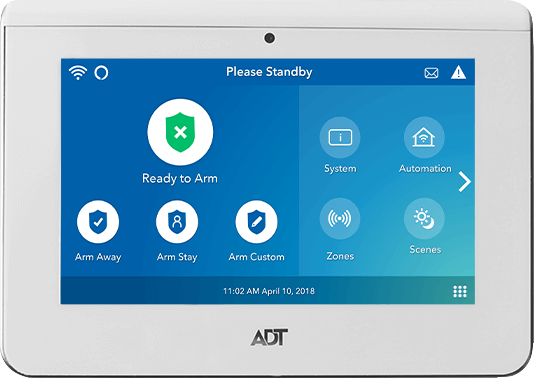 Home Security Systems in Collinsville, IL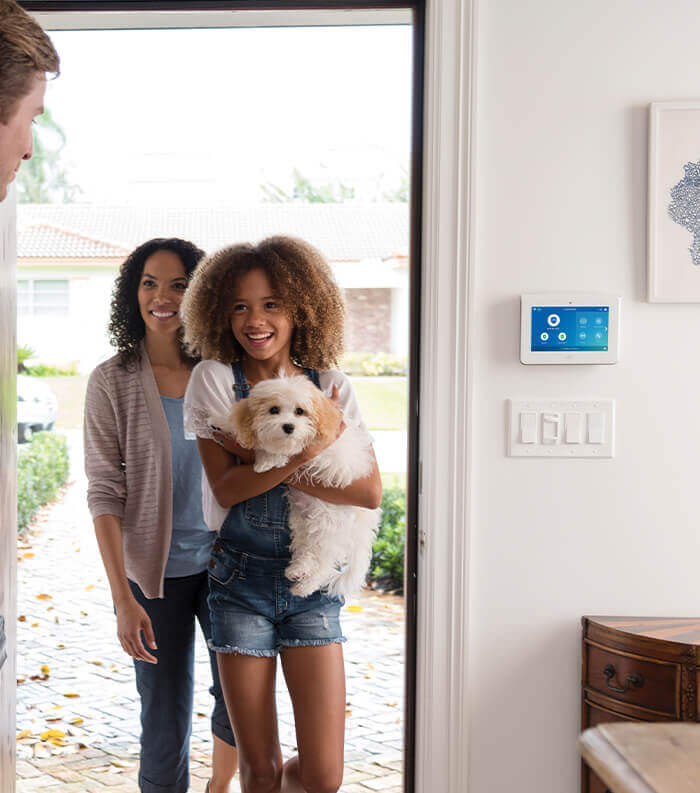 Help Keep Your Family Safe With Home Security Systems
Home security systems play an important role in helping protect your family from break-ins, theft, and other crimes. SafeStreets offers multiple tools to help with that protection. 
Door and window sensors are installed on every entry point in the home. They'll help let you know when a door or window has been opened to help you be aware of intruders or people coming and going from your home. While door and window sensors can tell when a door or window has been closed, they can't tell you when someone breaks a window to try to gain entry to your home. Glass break sensors detect the distinct noise of glass breaking within a 25 foot radius. Someone at an ADT monitoring center will be able to help alert you to the incident and dispatch local authorities if necessary. 
Smart door locks give you control over your home's doors from a distance. The ADT Control app also gives you the option to lock and unlock your doors from anywhere, as well as who is entering your home by assigning custom codes to the members of your household. This will help you know what time your kids came home from school or what time your neighbor popped in to let your dog out for you.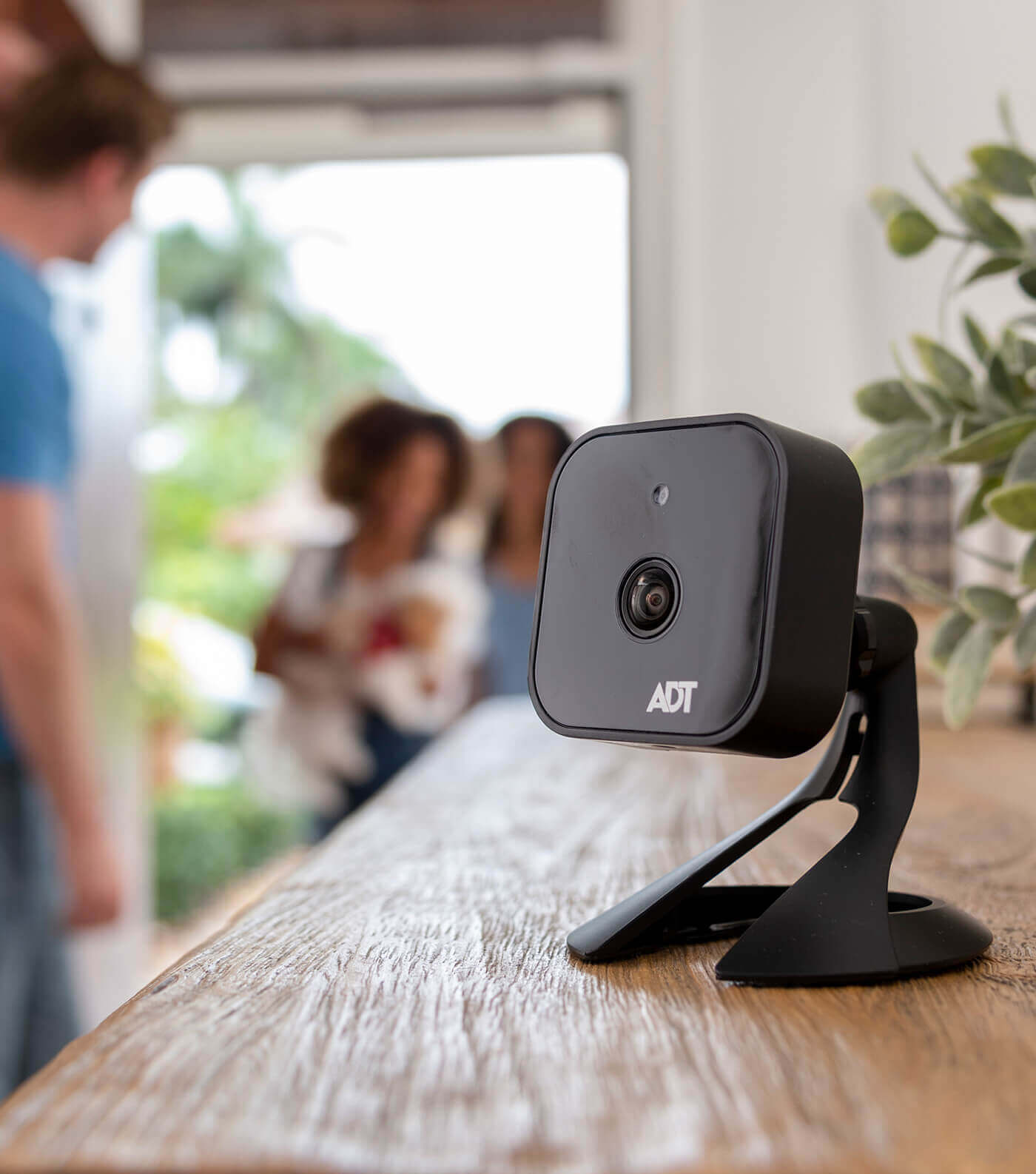 Security Cameras in Collinsville, IL
Security cameras help you to see around your home and even help deter potential threats. SafeStreets offers a variety of security cameras to help you gain a wide perspective in and around your home. 
Video Doorbells
Are you expecting an important package? Video doorbell cameras help notify you the moment it arrives and you can keep an eye on it to make sure its not grabbed by porch pirates. 
Indoor Security Cameras
When you have a pet, you might miss them when you're at work. Indoor security cameras help you keep an eye on their activities in your home throughout the day. 
Outdoor Security Cameras
When you hear a loud noise outside, but can't see the cause because its dark, outdoor security cameras can help illuminate the situation. These devices can help you see around your property, even in low-light areas.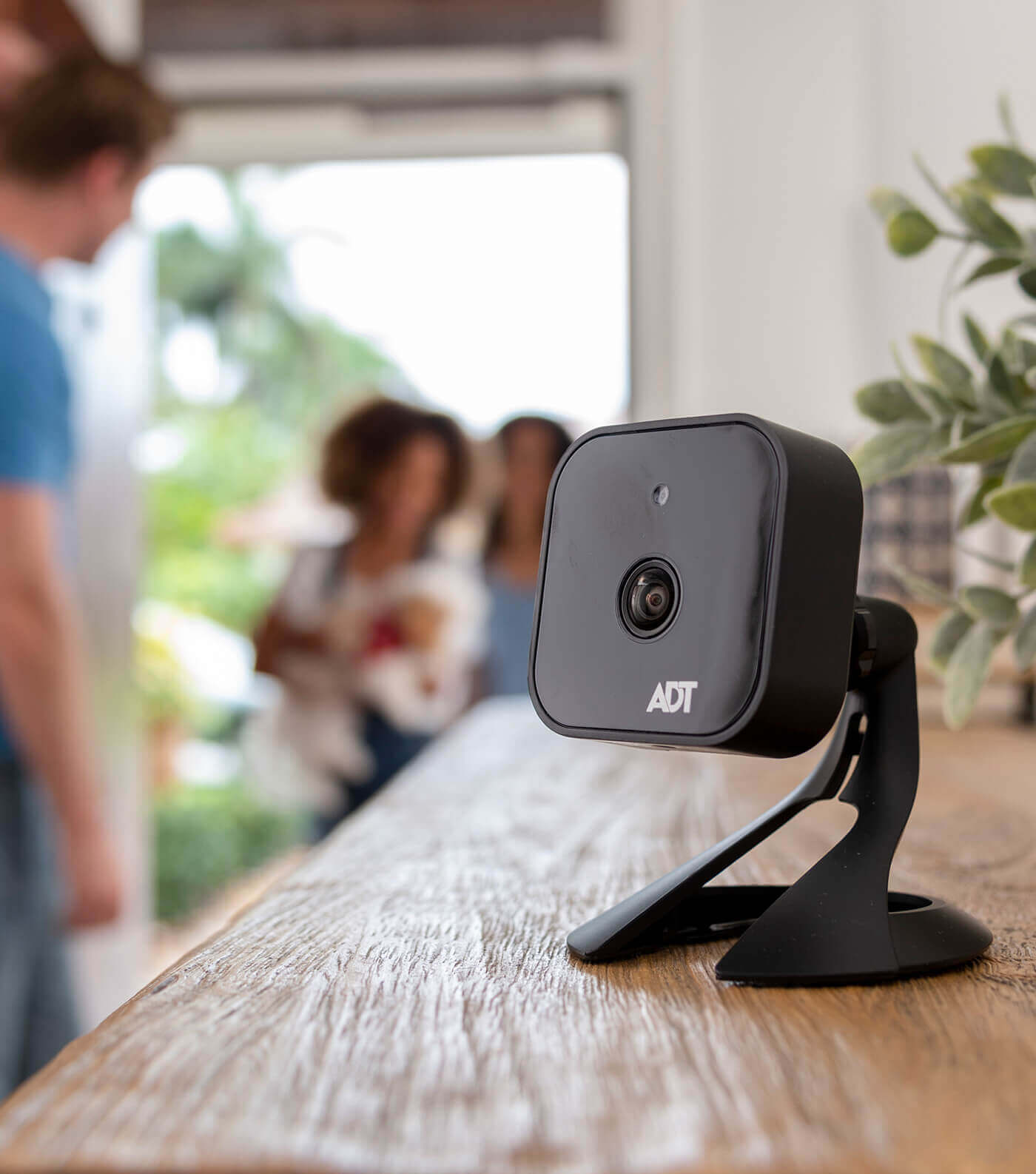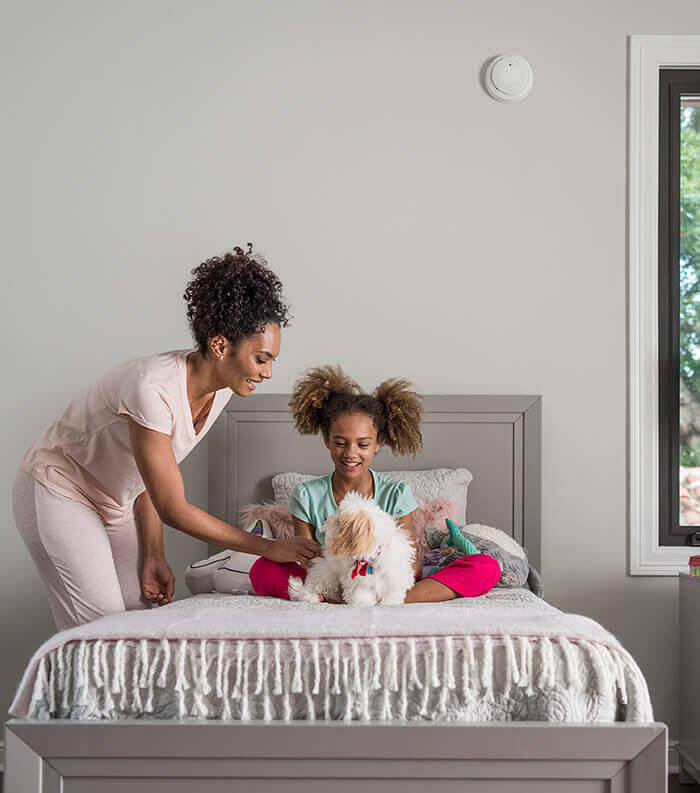 Fire & Life Safety Products From SafeStreets
SafeStreets offers a line of fire and life safety products that can help keep you and your loved ones safe. Our fire and life safety products can help detect such threats in the room, such as:
Flood Sensors: Whether it's a major storm or one tiny drip, water damage can cause big problems quickly and can be very expensive to repair. Flood sensors placed around your house can help let you know where there's an issue so you can address it before the damage spreads. 
Carbon Monoxide Detectors: If you have a gas stove, fireplace, furnace, or clothes dryer, a carbon monoxide leak can come from these appliances. Carbon monoxide detectors help protect your family from this potentially dangerous gas by helping to alert you of its presence so you can evacuate your home quickly. 
Smoke Detectors: The smoke detectors from SafeStreets can sense when temperatures have climbed unusually high as well as when there's smoke in the home. An ADT monitoring professional will call you to make sure you are aware of the situation to help dispatch the authorities if needed and help you evacuate your home quickly.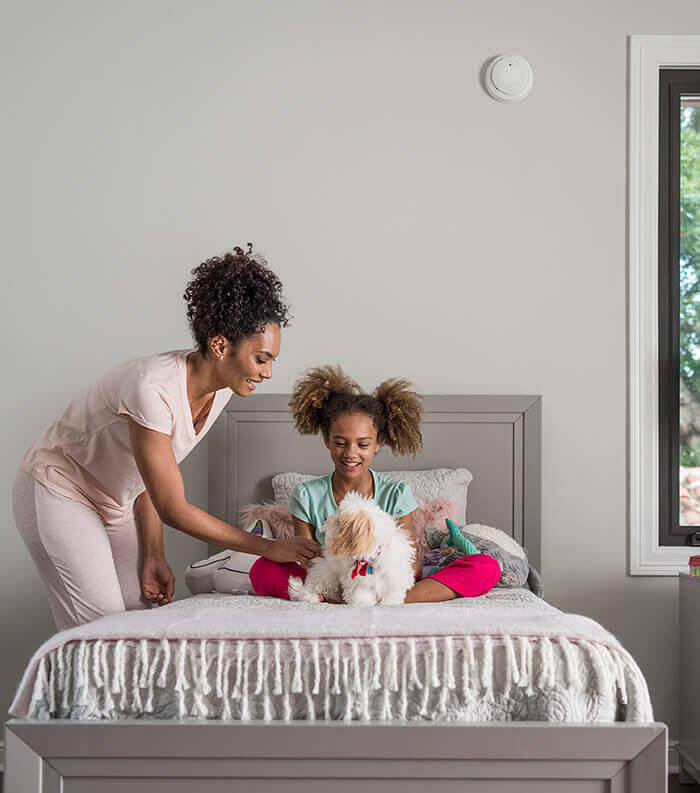 SafeStreets Offer High-Quality Home Automation Systems
Home automation systems can provide many benefits to your Collinsville, IL home including giving you centralized control over your lights, appliances, and thermostat from your smartphone. SafeStreet offers a range of automation solutions.
That includes smart plugs and smart lights. Use smart plugs on outlets to control lights, small appliances, and other electronics with just the push of a button on your phone. Have smart lights installed in your home and you can set them and forget them. They're as easy to install as changing a lightbulb and be turned on manually or from your phone. You can also dim these lights without having any new switches installed. Smart thermostats give you control of the temperature of your home from anywhere and can help lower your home's heating and cooling costs.
Help Protect What Is Most Important to You
SafeStreets is an ADT Authorized Provider offering high-quality security products to help protect your home and family. If you are ready to upgrade your home's security, allow our experienced professionals to help you design and install a system that fits your home's safety needs. Contact our team today.
Get A Free Quote Today