Framingham, MA Home Security Systems
At SafeStreets, we believe that every home and homeowner deserves all-around protection. We never skimp on quality, which is why we use only the best home security and automation technologies that come complete with 24/7 ADT monitoring services. Our wide array of home security systems, cameras, fire and life safety tools, and home automation systems can help keep your Framingham, MA, safe from harm.
If you want a home security system that offers high-quality care and can help improve your family's quality of life, as well as help keep your home safe from intruders while helping keep you informed at the first signs of trouble, then it's time to see what SafeStreets has to offer. Read on below to find out more about our high-quality home security, fire and life safety systems, and much more.
Call for a Free Quote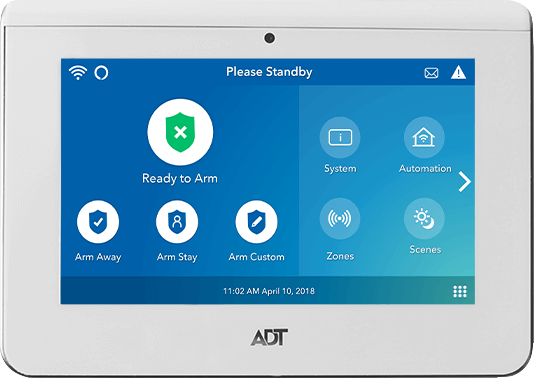 Home Security Systems in Framingham, MA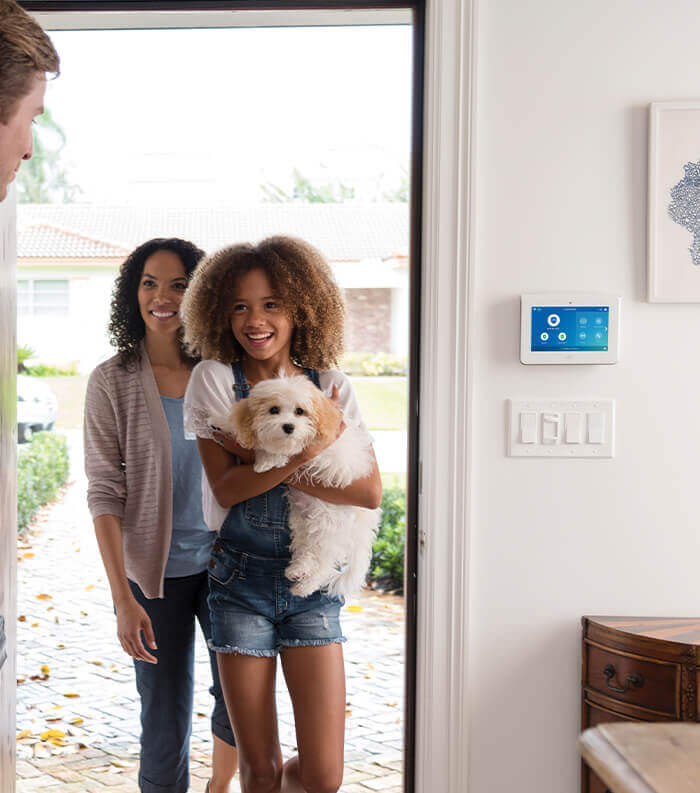 Help Keep Your Family Safe With Home Security Systems
Although you might not want to think about it, there's no denying that all properties are at risk for break-ins and other crimes. When and if your home is broken into, it's important to have a home security system that can help protect you and keep you informed on any changes in the status of your home to help you see how someone may have gotten in. SafeStreets uses home security systems with ADT monitoring to help keep you safe and put your mind at ease.
We offer door and window sensors that are placed discreetly onto your home's door and window frame and that can help inform you of any changes to your door or window. Notifications help alert you as soon as these changes happen. A 24/7 ADT monitoring team will also help by dispatching the authorities if needed.
Glass break sensors can help protect you from intruders willing to break the glass of your windows and doors. These ADT-monitored sensors help protect your home through a loud chime to deter criminals. They can detect glass breaks within an astounding 25-foot radius, making them one of the best of its kind of sensor detection systems.
Smart door locks provide another barrier to intruders by providing a bump guard, as well as convenience for you and your family. You can let guests into your home with the touch of a button on your phone or let yourself in if you ever forget your keys.
All of these home security system products can use state-of-the-art 24/7 ADT monitoring, combined with the expert installation service from the SafeStreets team to help you feel safe with all-around protection, day in and day out.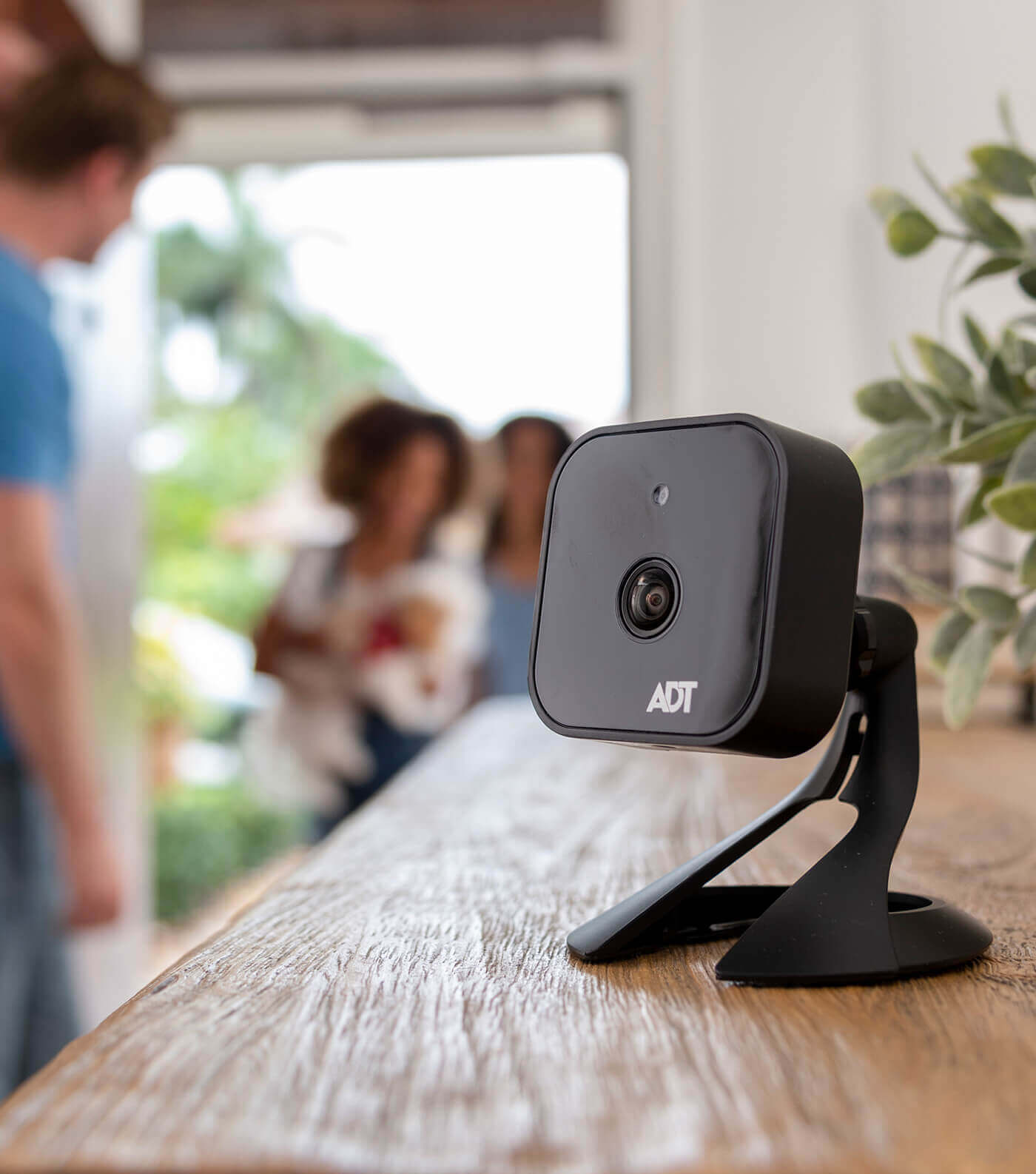 Security Cameras From SafeStreets
If you want a 360-degree view of your home and property, choose from our wide range of security cameras for your Framingham, MA, home. These security cameras are packed with features, such as weatherproof design, instant notifications to your phone, and the ability to provide clear video even in the dark. Our cameras also offer live surveillance, so you can monitor footage from your home from virtually anywhere. The sight of cameras might also be enough to deter burglars and would-be intruders. Some of the many types of cameras that we can install into your home to fit your security needs include:
If you notice anything suspicious on your video feed, you can contact the monitoring professionals with the ADT Control App to help dispatch law enforcement to your home. This can help lower response times and help mitigate the risks associated with break-ins.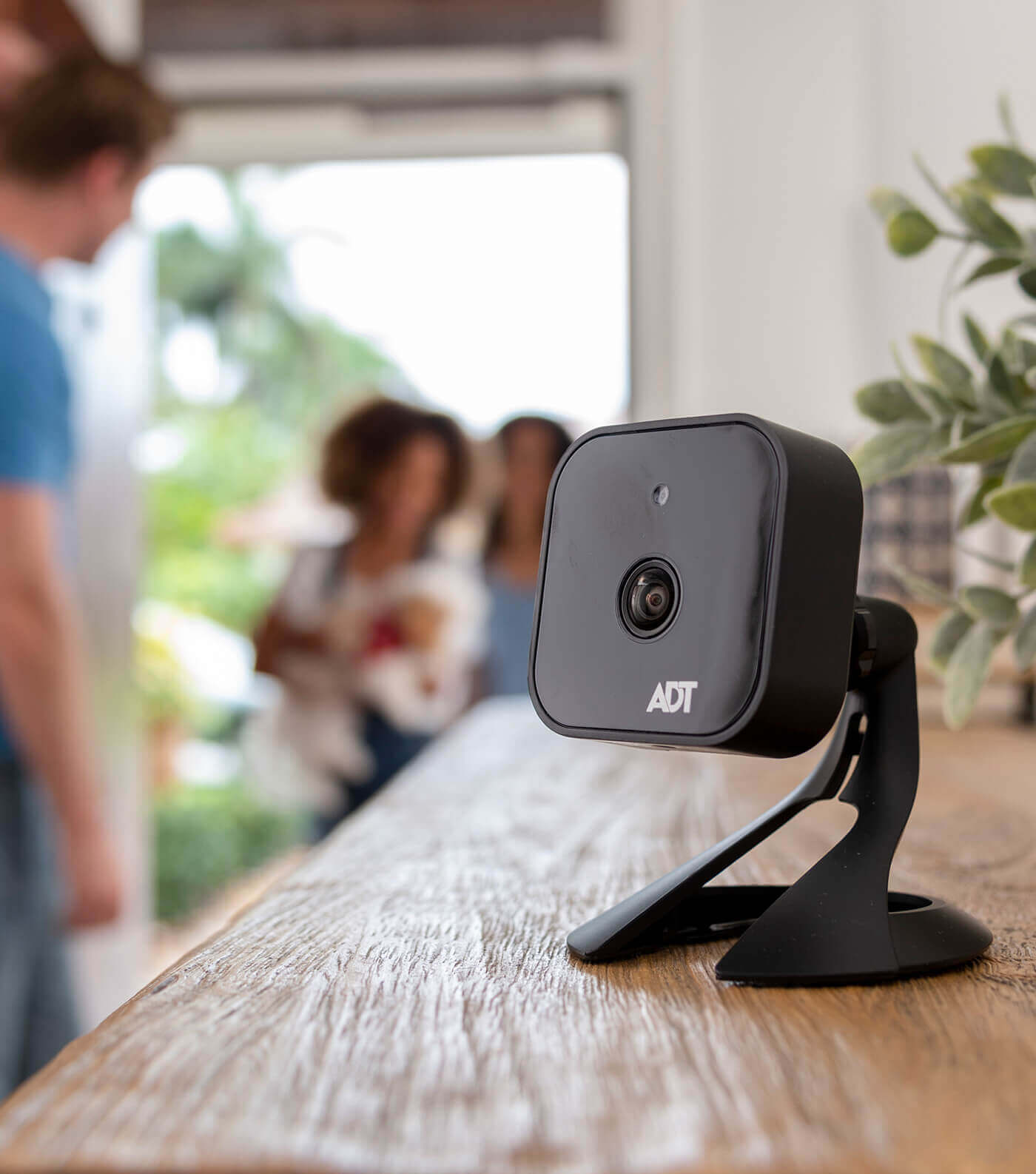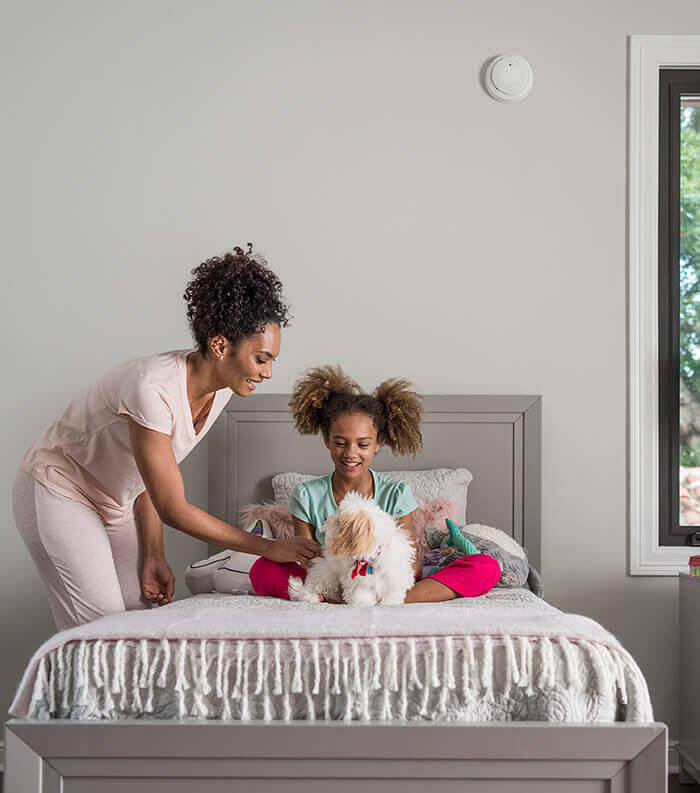 What Fire & Life Safety Products Does SafeStreets Offer?
We offer many fire and life safety products so you can keep your home and family safe from potential disasters not related to break-ins. These products also come equipped with 24/7 ADT monitoring to help send medical or other responding personnel to your home in case you become incapacitated and cannot reach the phone for assistance. The products that we offer to help protect your home include:
Flood Sensors
Flood sensors are incredible devices that are slim, easy to install, and can be placed in areas in your home prone to flooding. These areas include your washroom, basement, and near any sinks, water heaters, or other water-using appliances that are prone to leaking. Notifications and alarms help keep you informed of flooding issues developing to help you respond quicker.
Carbon Monoxide Detectors
Carbon Monoxide is an extremely dangerous gas that does not have any odor, color, or taste. Sadly, it can also be fatal in small doses, which is why you need to have working carbon monoxide detectors with ADT monitoring installed in your home. If there is a carbon monoxide leak and you are incapacitated, someone at an ADT monitoring center can dispatch first responders to your home, which could help save your life. 
Smoke Detectors
Smoke detectors can help save lives and help you evacuate quickly from your home in case of a fire. Our smoke detectors are one of the best tools to ensure your home and your family stay safe from fire hazards and are backed by 24/7 ADT monitoring.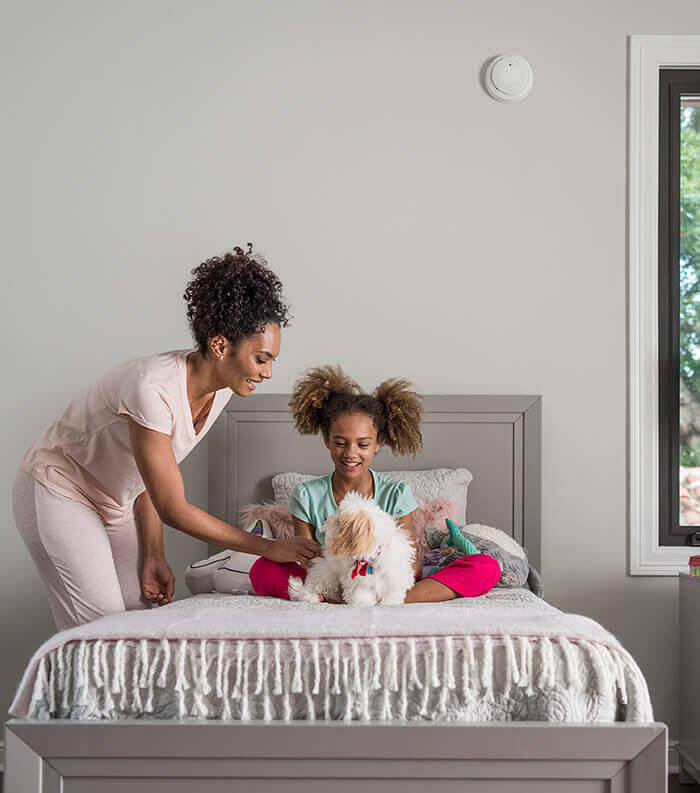 Home Automation Systems From SafeStreets
Home automation systems are important to help control the temperature, comfort levels, lighting, and even energy usage in your home. Below are some of our best home automation tools that our customers love. 
Smart Plugs
Smart plugs can be used with many regular home devices such as toasters, curling irons, hair dryers, and even lamps. These smart plugs help you control their status so you can rest assured you didn't leave that dangerous curling iron on and create a fire hazard. You can turn off and on smart plugs with the use of the ADT Control App from virtually anywhere. 
Smart Lights
Smart lights can help give the appearance that you're home while also working to provide convenience around your home. You can set timers on smart lights so that your light turns on before you come home or that they all turn off at the same time every night, so you don't have to leave bed to turn off a light that you accidentally left on downstairs. 
Smart Thermostats
If you want to keep your home cool or warm from virtually anywhere, our smart thermostats can easily be turned on or off using your ADT Control app. Our smart thermostats can help keep pets and other home members comfortable while also helping you save on energy costs while you're away from home.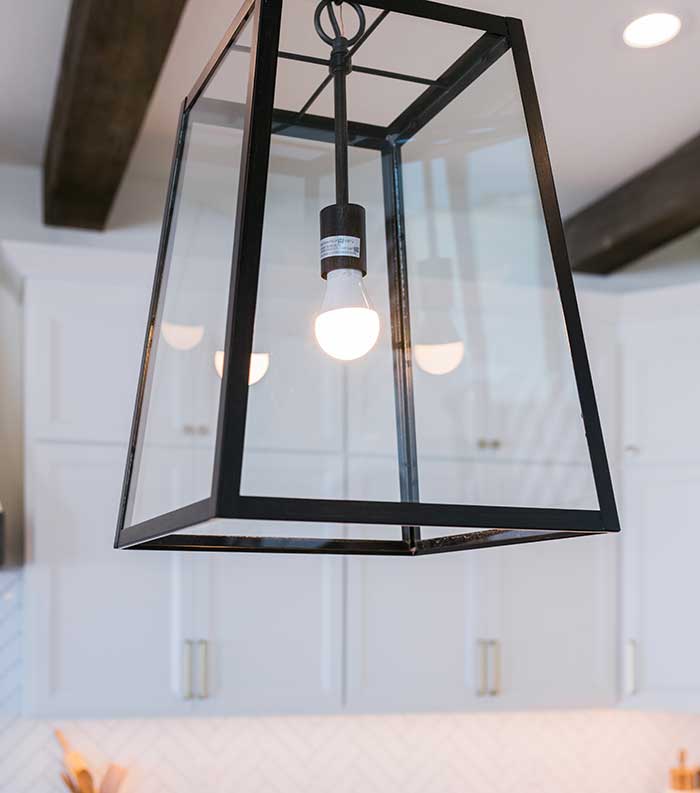 Help Protect What is Most Important To You
At SafeStreets, we understand that no two homes will want the same home security and automation systems installed or require the same security needs. That's why our team of trained professionals is here to help outfit your Farmingham, MA home with the best home security, automation, and fire and life safety systems you need for overall protection. Call us today to get your free quote and schedule service in as little as one hour.
Call Today For Your Free Quote!