O'Fallon, MO Home Security Systems
If you live in O'Fallon, MO, and you don't have a home security or automation system, it's time to give SafeStreets a call. SafeStreets provides home security, cameras, and home automation systems to help homeowners. That includes fire and life safety, that's critical to many homes in the area. Every home has some risk of fire and theft, but solutions are available that may help minimize some risks. Whether you want to upgrade your home with a security system, or you're looking for ways to help make your home more convenient and cutting-edge, then keep reading to see how the products from SafeStreets can help you accomplish your goals.
Call for a Free Quote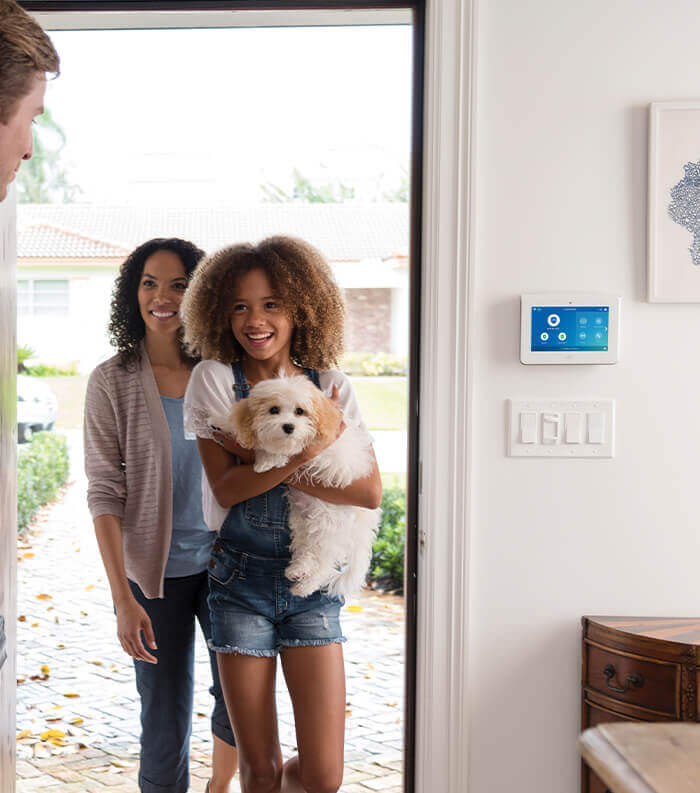 O'Fallon, MO Home Security Systems

Home Security Products From SafeStreets
You've worked hard to save to purchase your home in O'Fallon, MO and you might need some help to protect your investment. Home security products from SafeStreets help make your home safe and secure by helping keep you aware anytime someone enters your home. 
Door and Window Sensors: These sensors help allow you to know when someone opens a door or window in your home, including those upper windows to bedrooms or the basement windows, common areas where break-ins occur.
Glass Break Sensors: Small, hard-to-see glass break detectors can "hear" the sound of glass breaking, alerting you quickly when someone has shattered a window or door, which can help provide more time for you to react.
Smart Door Locks: With smart door locks, you can lock and unlock your doors with the toggle of a button on the ADT Control app on your smartphone. That helps you to know that your doors are locked at night or to learn who is entering your home through the front door when you are not there.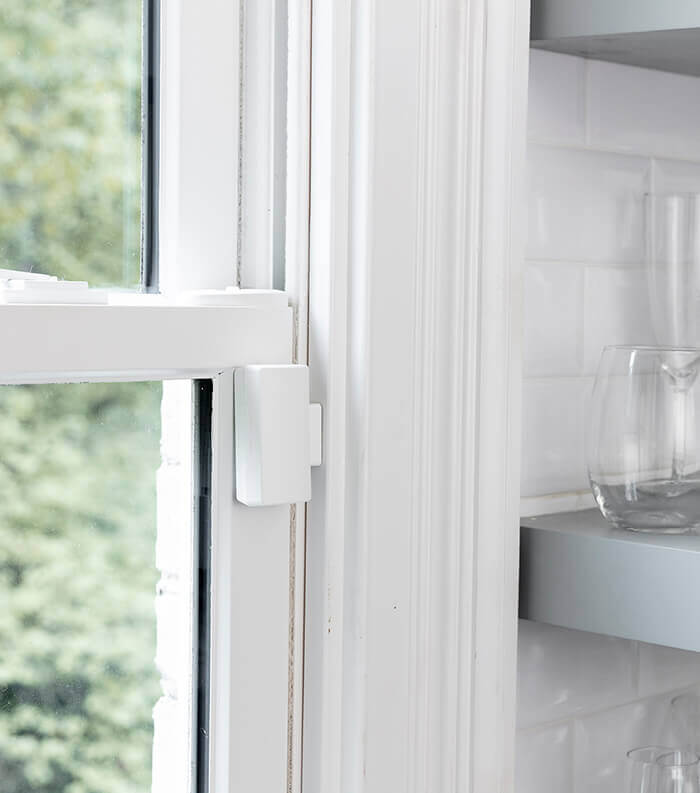 Security Cameras From SafeStreets
Security cameras are an important part of the security system of your home. Visible cameras have a demonstrated history of helping deter intruders. SafeStreets provides three different camera options to help keep your home secure. The cameras take HD-quality video and allow you to see a live stream of your home anytime you want.
Video Doorbells: Video doorbells give you the ability to talk to and interact with people who come to your door. When they ring the bell, you receive a notification on your phone. That allows you to make the decision if you want to answer the door, based on who is standing there.
Indoor Security Cameras: Indoor security cameras are an excellent way to help monitor unwanted activity. You can also use these cameras to capture video of people entering your home when you are not there.
Outdoor Security Cameras: A great way to help deter burglars, visible outdoor security cameras let others know that your home is being protected. With these cameras, you can see anyone who is approaching your home so that you can take action if needed.
What Fire & Life Safety Products Does SafeStreets Offer?
Keeping your family safe isn't just about protecting against unwanted visitors. It is also about ensuring that your home remains safe from environmental threats. You can do that with a wide range of fire and life safety systems from SafeStreets.
Flood Sensors
Flood sensors empower you to take action sooner, enabling you to get help to your home faster if there is a significant flood risk. Flood risks can come from sinks, showers, bathtubs, and appliances like washing machines and dishwashers. Even the smallest drops of water can cause extensive water damage.
Carbon Monoxide Detectors
Since humans cannot detect carbon monoxide because it is a colorless and odorless gas, it's important to have carbon monoxide detectors installed around your home to help alert you when this gas is present. The team at SafeStreets can help you find the best locations to install these detectors. 
Smoke Detectors
You need to have smoke detectors installed all around your home. Fires don't just start only in kitchens. Electrical fires could start in any room of your home. When smoke starts spreading in your home, your smoke detectors will alert you as well as someone with ADT monitoring, who can help by dispatching the fire department as soon as possible.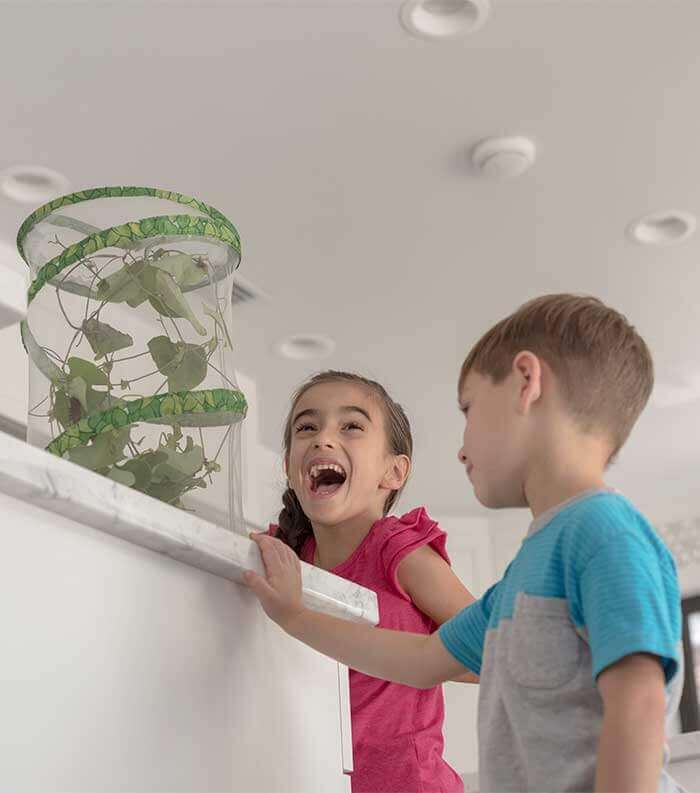 SafeStreets Offers High-Quality Home Automation Systems
There are many benefits of having home automation products in your home. These products can help you control various aspects of your home from anywhere. Add an extra layer of convenience to your life with these high-tech products. Smart plugs give your phone control of various items in your home and allow you to turn them on and off from just about anywhere. Smart light bulbs use Z-wave technology to give the phone control of your home's lights, so you never have to worry about leaving a light on again. Smart thermostats keep your home comfortable while helping you save on heating and cooling costs!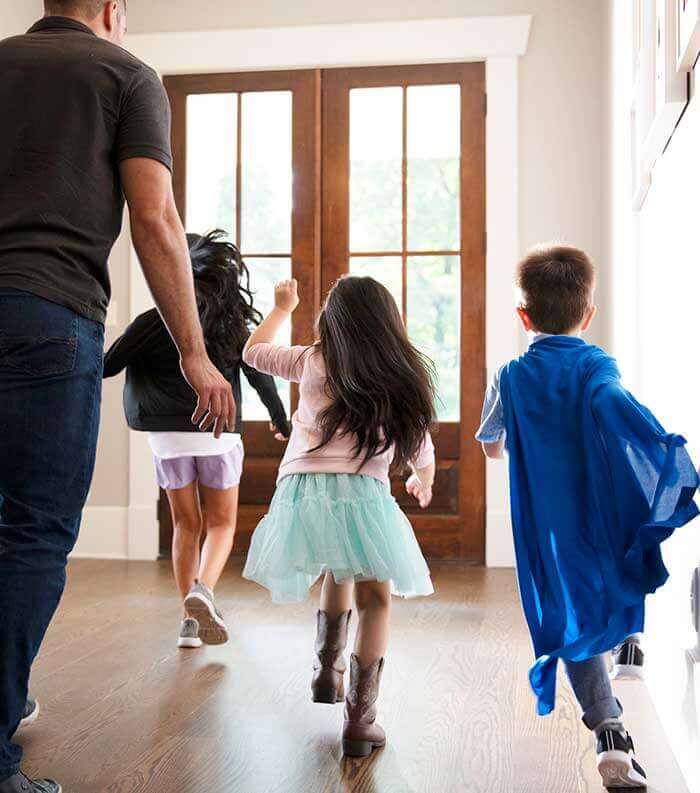 SafeStreets is Proud to Be an ADT Authorized Provider
It's time to take better control of your home, and SafeStreets can help you do that. SafeStreets is one of the oldest, largest, and most experienced ADT Authorized Providers in the country. That experience matters. Contact SafeStreets today to learn more about how we can help build a custom security plan for your O'Fallon, MO home.
Get A Free Quote Today