Home Security Systems in Anderson, IN
Located in the heart of Indiana, SafeStreets is proud to provide home security systems, cameras, fire and life safety systems, and home automation systems to the people of Anderson. With decades of combined experience in the security industry, our team of experts knows how to help you protect your family and your property.
We offer a wide range of products and services to help meet your home's specific needs, and we're always here to answer your questions and help you find the best solution for your family.
Contact SafeStreets to set up an appointment to talk about your home security needs.
Call For A Free Quote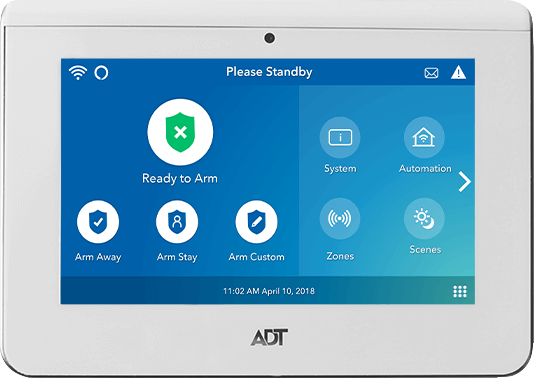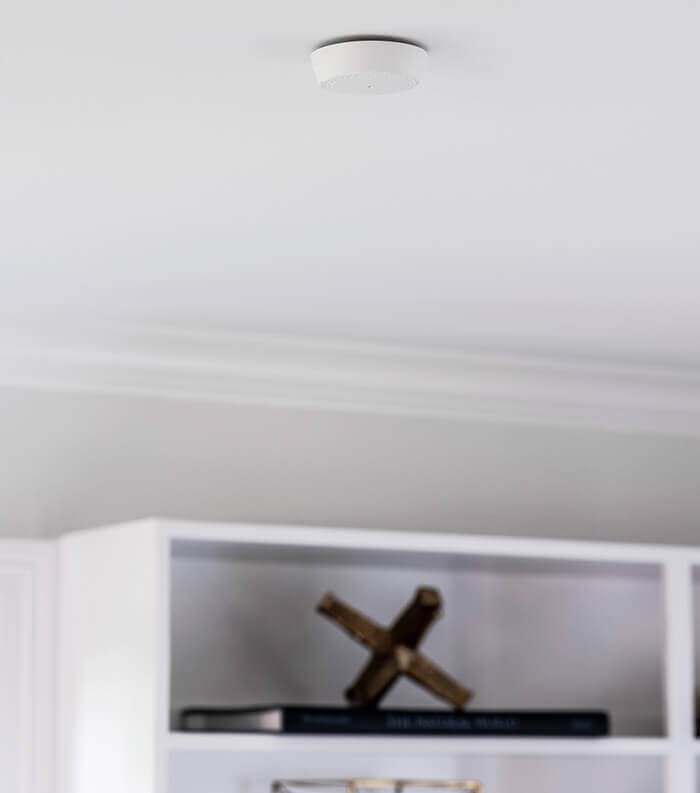 Home Security Products for Anderson, IN Residents
When protecting your home, you can never be too careful. That's why we offer a wide range of home security products with 24/7 ADT monitoring, including:
Door and Window Sensors
The first line of defense against intruders is our door and window sensors. These sensors are designed to detect when a door or window is opened, and they can trigger an alarm to let you and the local authorities know when someone is trying to break into your home. They can quickly and discreetly be placed on the edges of all your doors and windows to ensure all access and exit points are covered.
Glass Break Sensors
Glass break sensors are designed to detect the sound of breaking glass, which can signify an intruder trying to break into your home. They are effective up to 25 feet away, meaning you only need one in a room with multiple windows. These sensors can also trigger an alarm to let you know when someone is trying to break into your home. Because they are monitored by ADT, the local authorities will also be notified of any disturbances.
Smart Door Locks
When it comes to protecting your home, smart door locks are a highly effective security system and convenient for the homeowner. These locks allow you to control who has access to your home, and they can be controlled remotely from your smartphone. The days of you being locked out because you forgot your key are over. With a smart door lock installed, you can simply use the ADT Control App to unlock the door.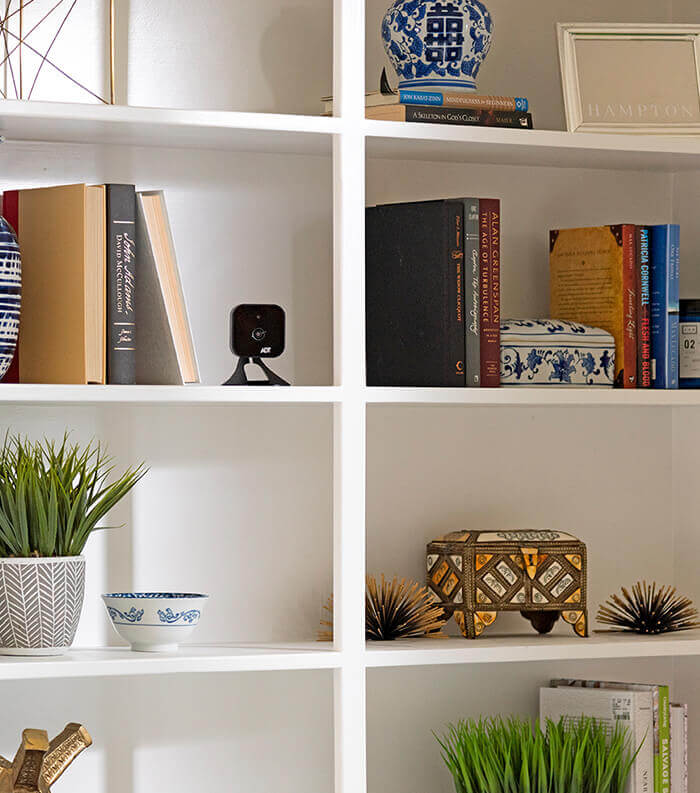 Security Cameras from SafeStreets
Home security cameras can play a vital role in helping to protect your home and family. By monitoring your home 24/7, security cameras can help to prevent break-ins and catch intruders in the act. In addition, security cameras can also offer you peace of mind by being used to monitor your children, pets, and belongings when you're not at home. With features like two-way audio, remote viewing, and motion detection, it is no surprise why so many homeowners are arming their homes with security cameras.
The security cameras SafeStreets offers include:
Video Doorbells:

This advanced doorbell can help you see and speak with visitors at your door, even when you're not home. With video doorbells, you can see who is at your door and communicate with them through the camera.

Indoor Security Cameras:

Our indoor security cameras come in various styles: wire-free, wired and hidden. Homeowners with younger children or pets love the ability to check in on the house without actually being there.

Outdoor Security Cameras: Finally, outdoor security cameras are designed for use on the perimeter outside of your home. These cameras are weatherproof and can withstand the elements. If you need assistance placing the cameras outside your home, our technicians are trained to find the optimal spot to get you the maximum coverage.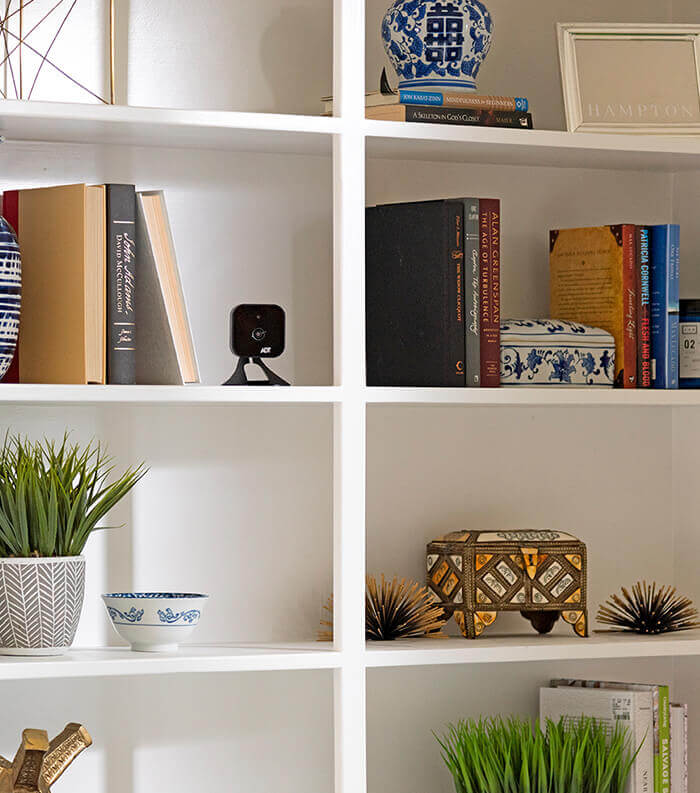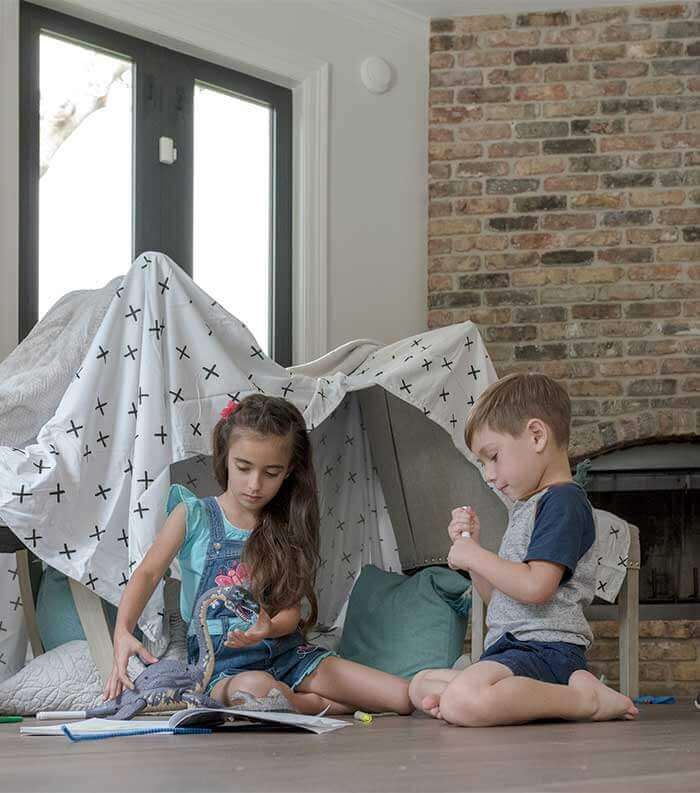 Help Protect Your Family with Fire & Life Safety Systems
Fire and life safety systems are essential to any home security system. These systems protect your family from fire and carbon monoxide poisoning and monitor for smoke and other hazardous gasses.
SafeStreets offers a variety of fire and life safety products, including:
Flood Sensors:

We offer flood sensors that can detect if there is water in your home. If there is water inside your home, you can shut off the water main, reach out to local authorities, and prevent excess damage to your home. Our technicians will work with you to find optimal locations to get the most out of your flood sensors.

Carbon Monoxide Detectors:

Carbon monoxide detectors should be placed throughout the home. They will sound an alarm if they detect high levels of carbon monoxide, giving you time to help get your family out of harm's way.

Smoke Detectors:

Fire damage is a severe threat to homes all over the country, which is why we recommend having well-maintained smoke detectors in your home. They will sound an alarm if they detect smoke and alert you and the authorities of the potential danger. The placement of these is crucial to their efficiency, which is why we recommend allowing our technicians to help you set up your smoke detectors.
All of these products can be backed by ADT's 24/7 monitoring service. In an emergency, ADT's monitoring center will dispatch emergency services to your home. This can help ensure that your family is safe and your home is protected. SafeStreets fire and life safety products can give you peace of mind, knowing that your family has help being protected.
Home Automation Products in Anderson, IN
Your home is your most significant investment if you're like most people. So it only makes sense that you would want to do everything you can to protect it. Home automation products can help you do just that.
Here are just a few of the home automation products available from SafeStreets:
Smart Plugs:

These devices allow you to dictate the flow of power to different devices and appliances, all from your smartphone. So, if you forget to turn off the coffee pot before leaving for work, you can do it from your phone.

Smart Lights:

When you update your home with a smart lighting system, you have complete control over your home's lights from your cell phone. From turning on automatically when you come home to deterring burglars with a simulated presence, smart lights can provide your home with increased security and energy savings.

Smart Thermostats:

Smart thermostats are growing in popularity, and for good reason. They can help you save money on your energy bills by automatically adjusting the temperature when you're not home and giving you complete control over your system. If you want to cut back on your energy bill, smart thermostats are a great start.
SafeStreets Is an Experienced and Reliable ADT Authorized Provider
SafeStreets is one of the nation's largest and most experienced home security system providers. Our experience and high-level customer service make us one of the most reputable companies in the industry. We're proud to offer our customers a wide range of products to provide your home with increased security, energy savings, and convenience.
For more information about our home security products or to find a dealer near you, visit our website or give us a call at 317-401-5141.
Get A Free Quote Today