Fishers, IN Home Security Systems
Fishers, IN is a great place to live, and it's no surprise that so many people are moving here. With all of the growth in the area, it's essential to ensure your home is protected from thieves and other criminals.
That's where SafeStreets comes in. We're a leading provider of home security, camera, fire and life safety, and home automation systems. We have the experience and expertise to help you choose the right system for you and your home's specific needs. And with ADT's 24-hour monitoring, you'll have the peace of mind of knowing that someone is constantly keeping an eye on your home and responding to any emergencies.
Contact SafeStreets to set up an appointment to talk about your home security needs.
Call For A Free Quote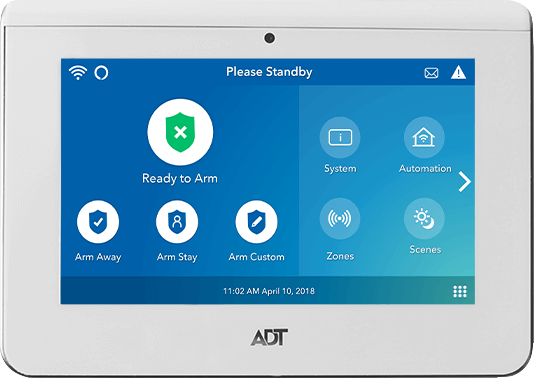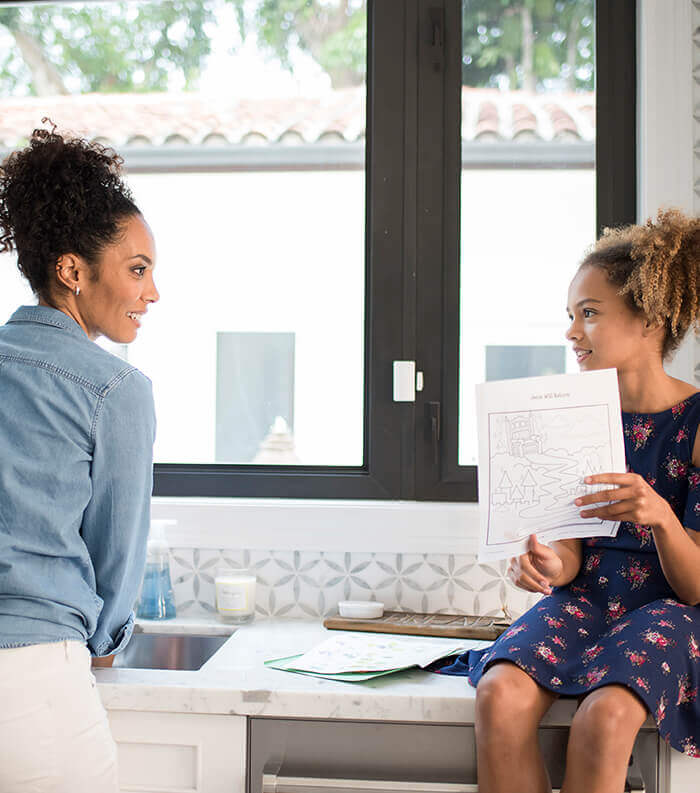 Home Security Products from SafeStreets
At SafeStreets, we know that protecting your family is your top priority. We have more than 25 years of experience in home security, and we're dedicated to providing the best possible service to our customers.
That's why we offer a wide range of home security products, including:
Door and Window Sensors:

Your home security system is only as good as its weakest link, which often is glass. This type of sensor works by alerting you when someone opens a door or window. The door and window sensors detect forced entry, even if the intruder tries to disable the alarm.

Glass Break Sensors:

As the name suggests, these sensors are designed to detect the distinct sound of breaking glass. They can be placed within 25 feet of windows and doors to give you an extra layer of protection.

Smart Door Locks:

Smart door locks offer the convenience of keyless entry and the peace of mind that comes with knowing your home is secure. Smart door locks also allow you to lock and unlock your doors through the ADT Control app or keypad on the system itself.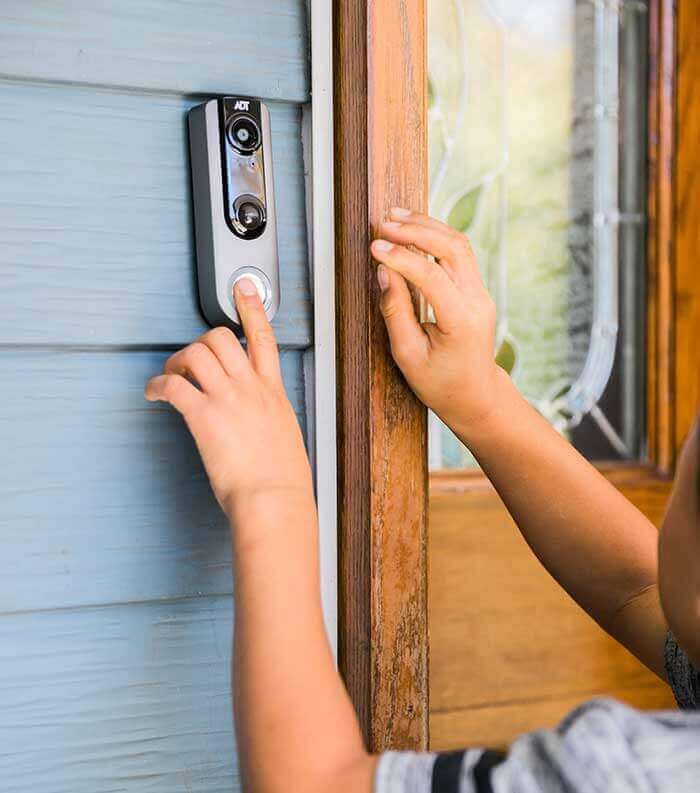 Security Cameras in Fishers, IN
A security camera can be a valuable addition to your home security system. It can provide you with peace of mind, knowing that your home is set up to help keep your safe. And if there is an intruder, you'll have the evidence you need to help catch the culprit.
At SafeStreets, we offer:
Video Doorbells
Just because you're not home doesn't mean you can't answer the door. A video doorbell allows you to see who's at the door and talk to them, even if you're not home, through the system's two-way communication. Whether you are checking in on your child returning home from school or letting the pizza guy know he can leave it at the door, video doorbells are a great addition to any home.
Indoor Security Cameras
Keep an eye on your kids, pets, and valuables with indoor security cameras. You can even set up motion alerts to let you know when someone is in your home. Working with SafeStreets for your installation also means our technicians can survey your home and determine the best camera positions.
Outdoor Security Cameras
Another great addition to your home's security system is outdoor security cameras. These cameras are designed for viewing your home's outer perimeter entirely. We can assist you in camera placement to ensure the entire outside of your home is covered.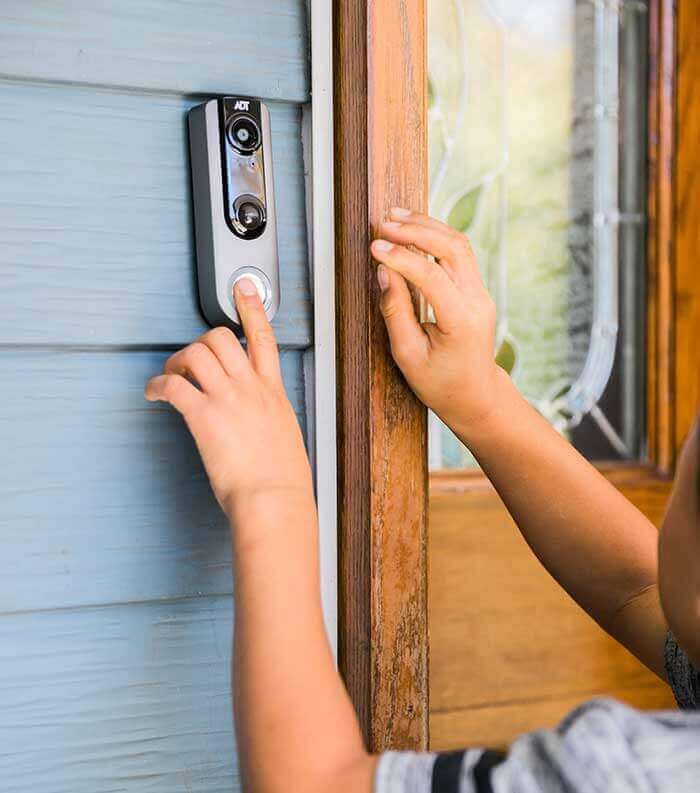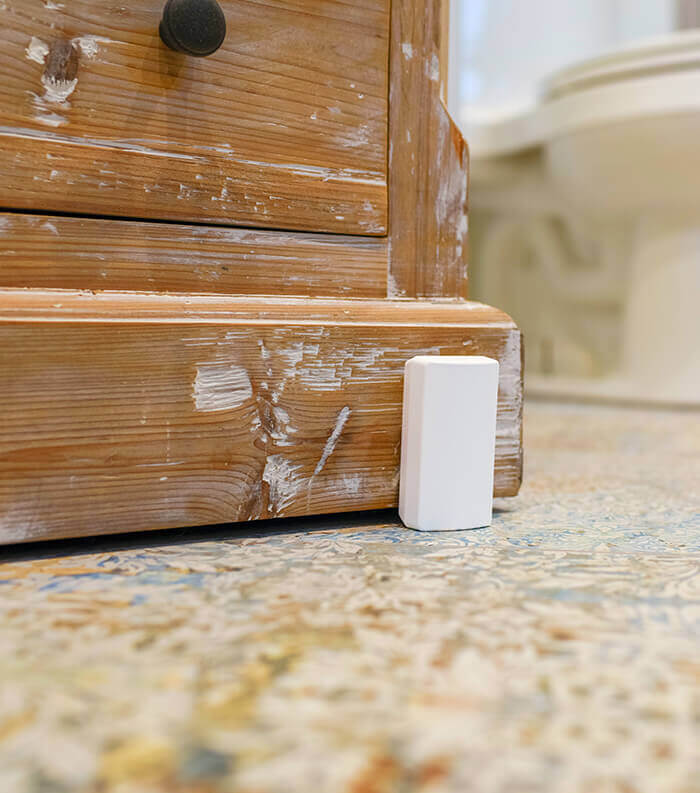 Help Protect Your Family with Fire & Life Safety Systems
In addition to home security products, SafeStreets also offers fire and life safety products. These can help you protect your family from the dangers of fire and carbon monoxide.
Flood Sensors:

As you know, Fishers, IN, is susceptible to flooding. The flood sensors can help you stay ahead of water leaks and protect your home from damage by alerting you when water is detected. These sensors are usually placed in areas where leaks occur, like near washing machines or under sinks.

Carbon Monoxide Detectors:

Carbon monoxide is a deadly gas you can't smell or see. The detectors are designed to sound an alarm when carbon monoxide is present so you can get to safety.

Smoke Detectors:

Smoke detectors are essential to any fire safety system. Early smoke detection can help you get to safety before the flames spread. 
SafeStreets' home security systems are backed by 24/7 ADT monitoring. That means you can rest assured that your home is constantly being monitored, and if there is ever an emergency, help is just a phone call away.
Home Automation Systems from SafeStreets
When it comes to home automation products, we've got you covered. We offer all sorts of products, including:
Smart Plugs:

Our smart plugs allow you to control your lights and appliances from your phone. 

Smart Lights:

Like the smart plugs, smart lights will enable you to manage your home's lights right from your phone. You can even set them to turn on and off at certain times, so your home always looks occupied. Smart lights can both be a convenience to homeowners and a theft deterrent when used correctly.

Smart Thermostats: With a smart thermostat from SafeStreets, you now have complete control over your home's heating and cooling systems, all from your phone. If you want to cut back on your utility bill this year, a smart thermostat can help!
Help Protect What is Most Important to You
Whatever your home security or automation needs are, SafeStreets has you covered. We have products to help keep you and your home safer.
As an ADT Authorized Provider, we are one of the most trusted home security companies in the country. If you want to experience the difference of upgrading your home's security with the help of SafeStreets, contact us today.
Get A Free Quote Today