Home Security Systems in Plainfield, IN
Plainfield, IN, is well regarded as a friendly town, full of warm-hearted people. However, like in any city, it's important to install a home security system to help protect your home and family from potential threats.
At SafeStreets, we always put our customers first. That's why we only offer high-quality home automation systems, home security products, and fire and life safety components monitored by ADT.
Call For A Free Quote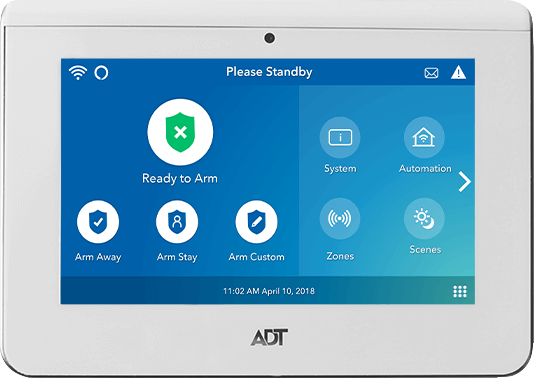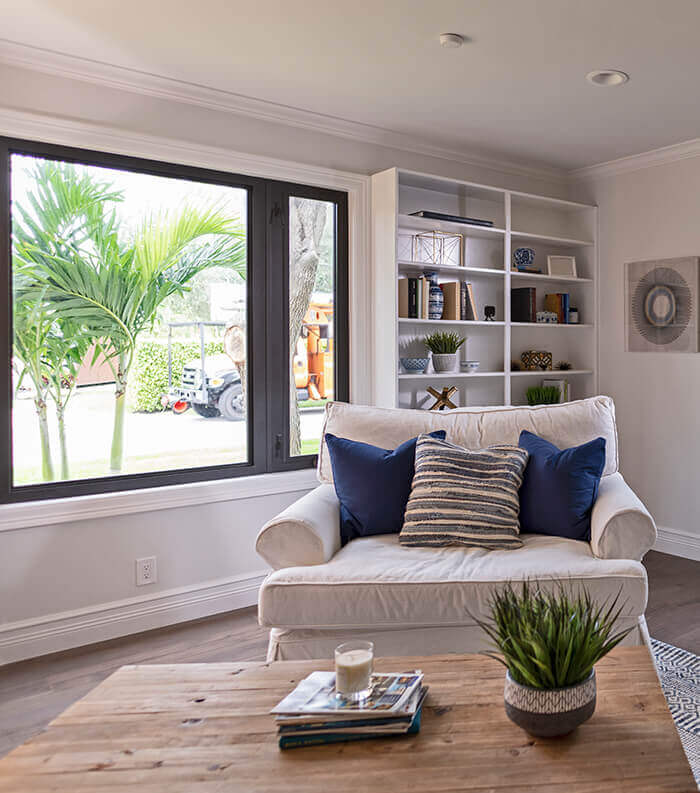 Home Security Products from SafeStreets
SafeStreets knows helping protect your family is a top priority. That's why we offer home security solutions and products that can help. These include:
Door and Window Sensors: Make sure you know when doors and windows are being opened at your home. Door and window sensors are the most common elements of a home security system because they help deter criminals but also act as a buffer for families with small children or pets they do not want wandering.
Glass Break Sensors: One of the most frustrating things is thieves getting into your home through a glass door or window. Criminals have gotten very smart over the years, attempting to devise ways to circumvent standard sensors. Glass break sensors work when they detect glass breaking within a 25-foot radius, alerting the family and authorities when the glass on a window or door is broken.
Smart Door Locks: Smart door locks are another tool many homeowners count on. They can be remotely locked or unlocked to allow access into the home when needed. They notify the property owner through their mobile device when the door has been engaged. This works well for letting in family members who may have forgotten their keys, relatives who are visiting, and more.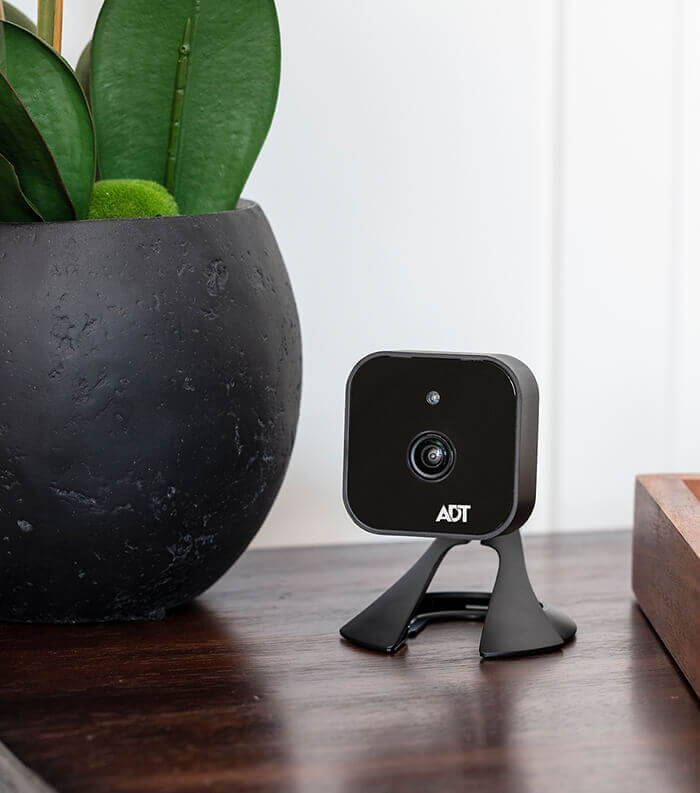 Security Cameras from SafeStreets
If you want to keep an eye on the inside and outside of your home, then do so with security cameras from SafeStreets. Our security cameras offer crisp, clear pictures, video storage, two-way audio, a large field of view, and emergency connectivity that work even when the power is out. We offer a variety of cameras to fit anyone's needs, including:
Video Doorbells: With a video doorbell, you'll be able to monitor the activity at your front door in real-time. Video doorbells can help deter thieves, and you can also have a conversation with the person at the door using two-way audio even when you're not home.
Indoor Security Cameras: You won't have to wonder what's happening at home. Indoor security cameras ensure you can see and hear all of the activity. Whether you're monitoring the kids, the nanny, or criminals that have decided to break-in, you'll have it all on video.
Outdoor Security Cameras: Help protect your property at all times with outdoor security cameras that send alerts when activity is going on outdoors. Criminals often go the other way when they see outdoor cameras.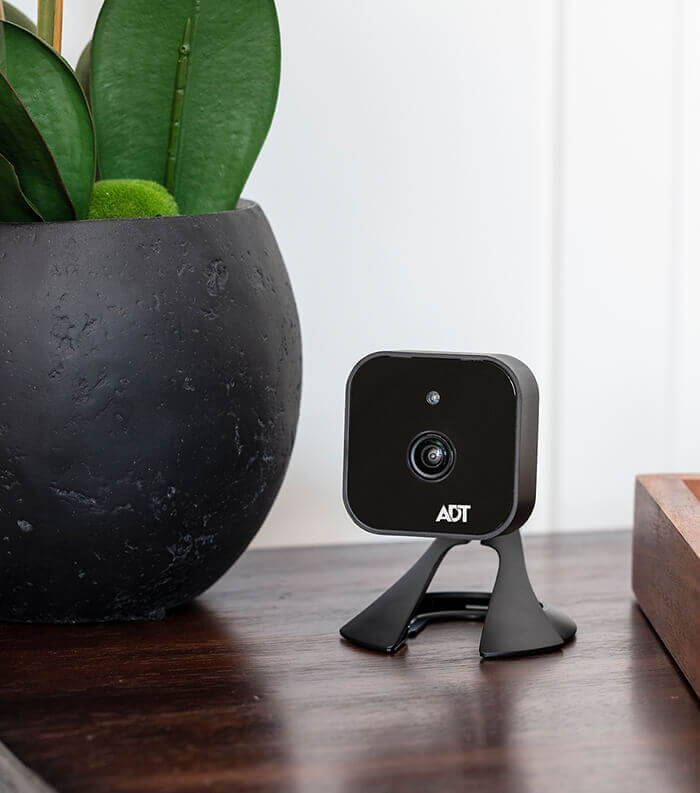 Help Protect Your Family with Fire & Life Safety Systems
No corners should be cut when it comes to helping keep your family and home safe from disasters. At SafeStreets, we take pride in supplying our customers with the tools to help prevent and mitigate life's tragedies. We offer the highest-quality flood sensors, carbon monoxide detectors, and smoke detectors, all backed by ADT monitoring. 
With how quickly a flood can occur, a fire could spread, or how long it takes to notice a CO leak, having these devices in your home could help make the difference. Along with notifying you, our devices can alert ADT, which will contact responders as quickly as possible. If you are going to take steps to ensure your family's safety, do it with a company you can trust.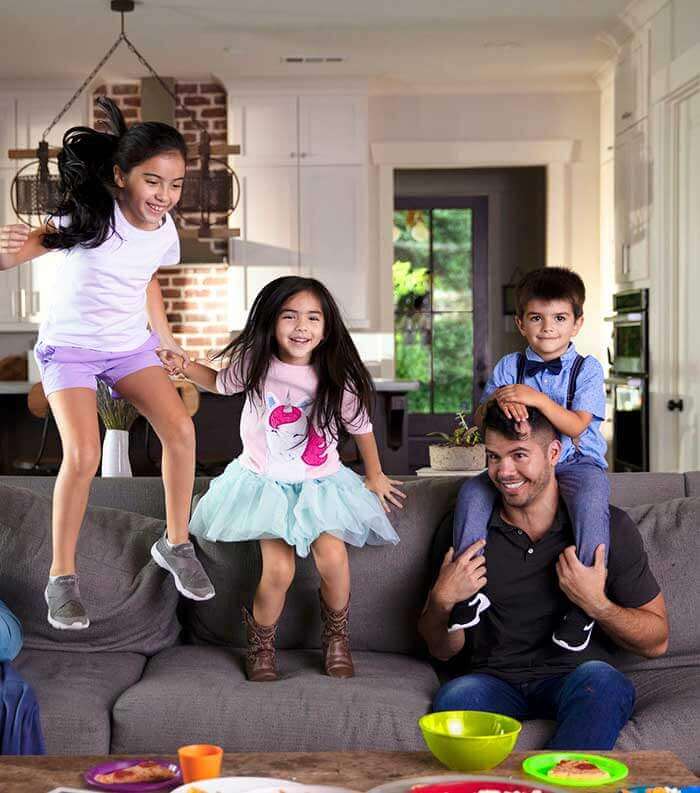 Home Automation Systems from SafeStreets
Home automation is great for creating convenience in your life and can also serve as an essential security tool. Below you will see the home automation tools we offer and recommend to our customers.
Smart Plugs
Smart plugs are incredibly convenient. You can control any device or appliance that is plugged into a smart plug from the convenience of your smartphone, from virtually anywhere. You can also connect smart plugs to voice-activated devices that make life easier.
Smart Lights
Have you ever arrived home late at night and wished your lights were already on? Smart lights help alleviate those situations because you can turn on the lights before you get home, so no one knows you haven't been there. Ensure your home has all the protective measures it needs by having automated lights. Smart lights can also help you cut back on your monthly energy bill with their ability to be set on timers and a schedule.
Smart Thermostats
Smart thermostats allow you to control your thermostat from virtually anywhere using your smartphone. In the winter, you can raise the temperature before you get home so you'll be greeted to a warm and comfortable environment when you walk in the front door. Smart thermostats can learn your temperature settings over time and automatically adjust the thermostat.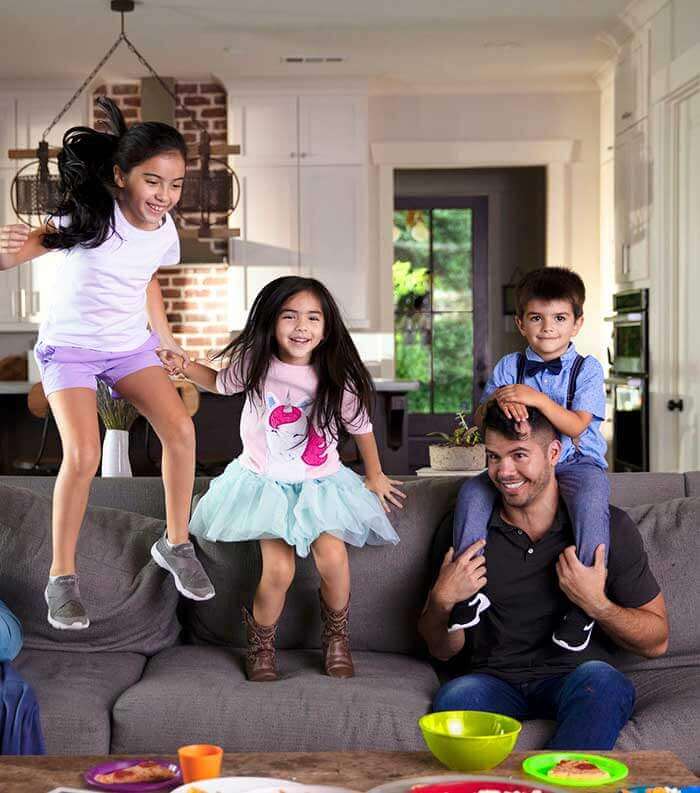 An Experienced and Reliable ADT Authorized Provider
SafeStreets is one of the largest and most experienced home security companies in the industry. Our experience makes us one of the most reputable companies in the industry, providing customers with knowledge to create customized solutions that make a difference in how they protect their families.
If you want to know more about any of the products or services mentioned, contact us today!
Get A Free Quote Today