Home Security Systems in Zionsville, IN
If you are a property owner in Zionsville, IN, you want to ensure you're protecting your investment. That's where SafeStreets comes in. SafeStreets proudly offers home security, life and fire safety, and home automation systems to meet your needs. As an ADT Authorized Provider, we provide our customers with only the highest quality products, backed by the biggest home security company in the nation.
Call For A Free Quote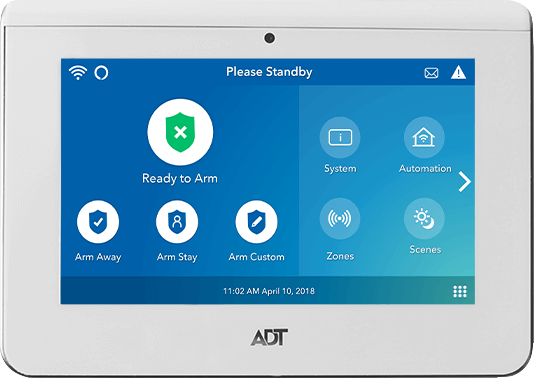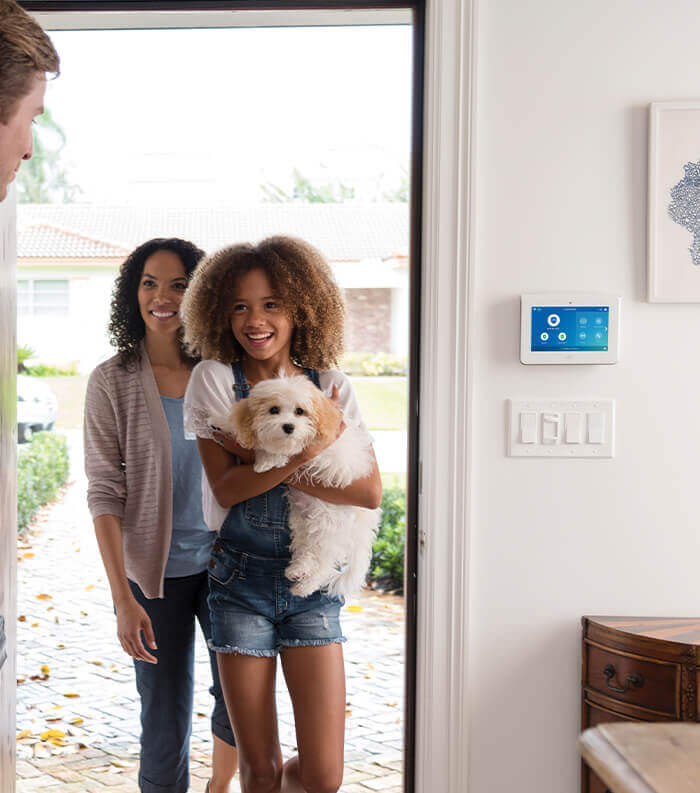 Help Keep Your Family Safe with Home Security Systems
Making sure your family is safe takes precedence over everything else. That means taking the time to assess the available home security options. Our home security systems are outfitted to help meet your needs, with specialized equipment for every concern you may have. 
It's always essential to have a complete assessment of points of entry to your home and have solid recommendations on what would help provide the most protection. We have many solutions to help assist you, our team can give you first-hand expertise on the most effective steps to take for your safety plan.
Our home security systems include:
Security Cameras in Zionsville, IN
Security cameras from SafeStreets do a fantastic job at helping you keep an eye on your property from virtually anywhere in the world, all from your smartphone or device. We offer several cameras to fit every homeowner's needs. All of our cameras can be synced to your home security system and give you a real-time notification if someone is approaching your home.
Video Doorbells
Don't take chances with your security. Video doorbells are great for seeing who is at the door and helping determine if they are a threat or not. They also record who came to your door, what they did, and when they left. You are immediately alerted and can even have voice activation for two-way conversations.
Indoor Security Cameras
If an intruder manages to get past your other security protocols, you can see what they are doing in real-time inside of your home. This helps law enforcement identify the intruders. You can also use your indoor cameras to monitor what goes on in your home when you are not there. Having a set of eyes on your children or pets when you are away can be extremely helpful.
Outdoor Security Cameras
Security cameras on your home's exterior can provide additional security benefits. When intruders see outdoor cameras, they may be inclined to skip your house in fear of their identity being revealed. With an outdoor security camera, all angles of your property are covered, and you can monitor them right from your phone.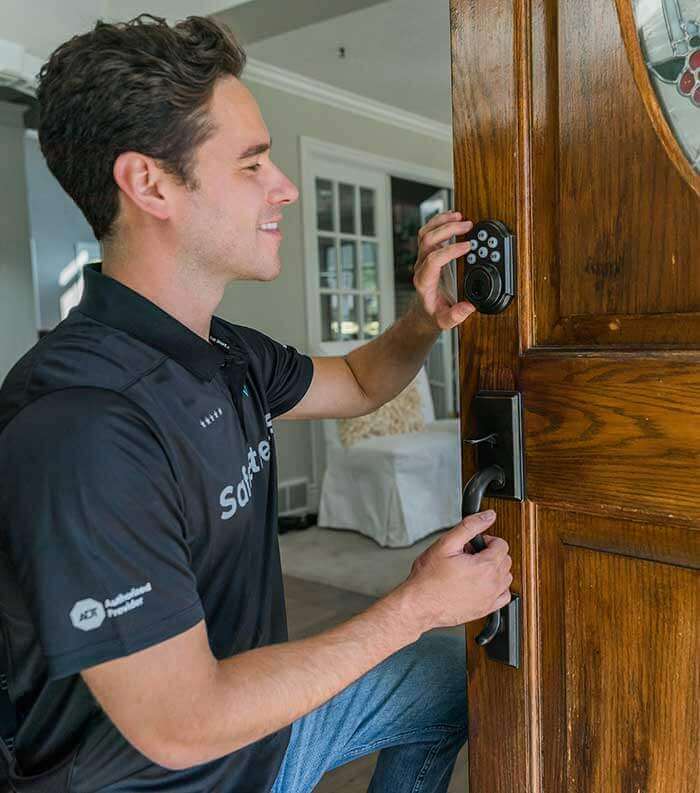 Fire & Life Safety Products from SafeStreets
Staying safe from floods, carbon monoxide, and fires can depend on the safety products you have in place and the company you bought them from. SafeStreets has a comprehensive line of fire and life safety products for your protection that could help make the difference between life and death.
Flood Sensors
Know when there is unintended water leaking around your home with our high-quality flood sensors. Our flood sensors are activated to alert you when the water levels in your home rise. This could save thousands of dollars in damage if they detect the issue early.
Carbon Monoxide Detectors
Carbon monoxide is also called the silent killer because you don't know there's a problem until there is one. Our detectors alert you to high CO levels to help get your family to safety.
Smoke Detectors
Many people get harmed every year due to fire and smoke inhalation. Not knowing a fire is occurring until it's too late makes them so dangerous. Our detectors alert you to the presence of smoke so you and your family can get to safety and call the authorities if the situation calls for it.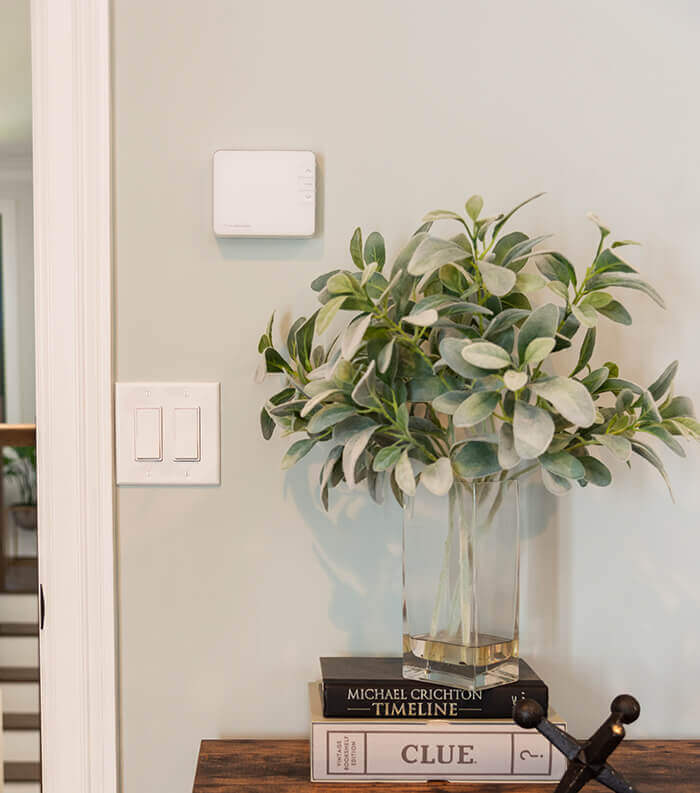 Home Automation Systems from SafeStreets
We have a variety of smart home automation systems that help make things a lot easier in your day-to-day life. Whether you need them to speed up productivity, assist your kids if they are home alone, or offer a sense of security, SafeStreets has the products that can help make a difference.
Smart Plugs
Smart plugs allow you to control your appliances and lights whether you're in bed or at work. Smart plugs are easy to install and can be controlled from a mobile device in the ADT Control app.
Smart Lights
Never come home to a dark house again! Smart lights can be controlled by your mobile device to come on anytime during the day or night to help keep intruders away. This means you can set lights to come on inside your home and outside around the perimeter to deter thieves. Additionally, having your lights on a schedule can help cut down on your monthly electricity bills.
Smart Thermostats
Save energy and keep costs low by using a smart thermostat to control the temperature when you are away. When your kids are on the way home or when you are on the way from work, you can change the temperature to be more comfortable for daily living.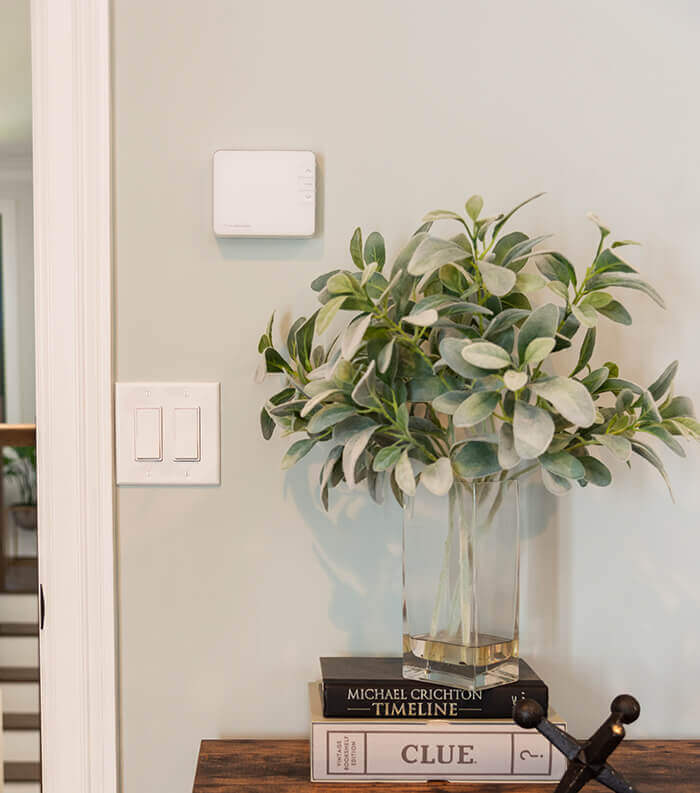 SafeStreets Is Proud to Be an ADT Authorized Provider
We're an ADT Authorized provider, and we pride ourselves on giving homeowners and renters solutions to help protect their homes and make life easier.
We've been in business a long time and have provided the best protection with ADT products and monitoring to our customers for years. When you're looking for an effective home security solution in Zionsville, IN, our team of experienced professionals can give you the guidance and knowledge you need to make informed decisions.
Our goal is to help you feel secure in your home, inside and out. Ready for a home security solution? Call the team at SafeStreets today.
Get A Free Quote Today