Brownsburg, IN Home Security Systems
Brownsburg is a great town with a lot to offer its current and future residents. It's home to some of the best schools in the state, is full of beautiful parks and recreation areas, and it's a great place to raise a family. However, like in any town, there are always safety concerns to be aware of. That's why it's essential to have a home security system in place.
SafeStreets can help you keep your family safe and secure through our variety of home security systems. As an ADT Authorized Provider, we offer the very best in home security, cameras, fire and life safety, and home automation systems. We're here to help you keep your family safe and secure while also keeping your house up to date and technologically savvy.
Call For A Free Quote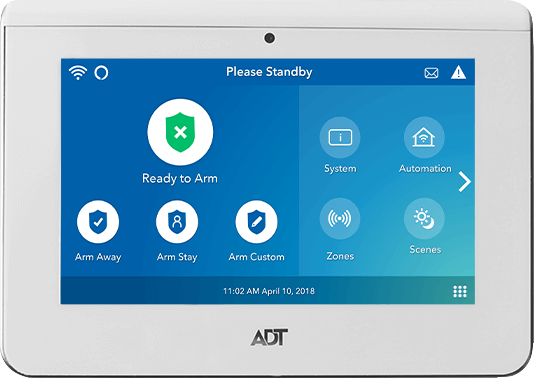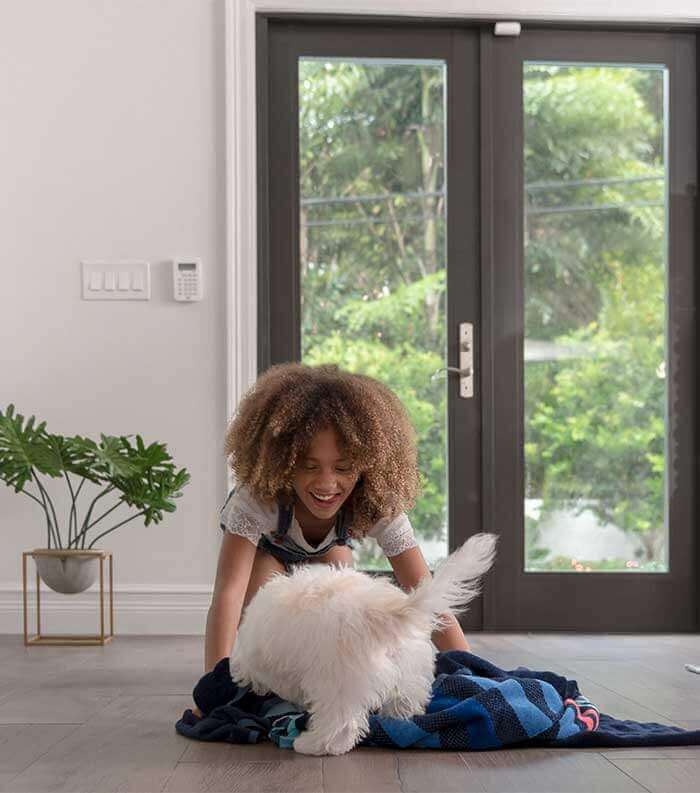 Help Keep Your Family Safe with Home Security Systems
Home security systems are critical in protecting families from theft, break-ins, and other crimes. They provide a sense of peace of mind, knowing that your security system is helping protect your home. Home security systems can also help to reduce the likelihood of becoming a victim of a crime. They are an essential tool in keeping your family safe.
SafeStreets has various products to choose from, including door and window sensors, glass break sensors, and smart door locks.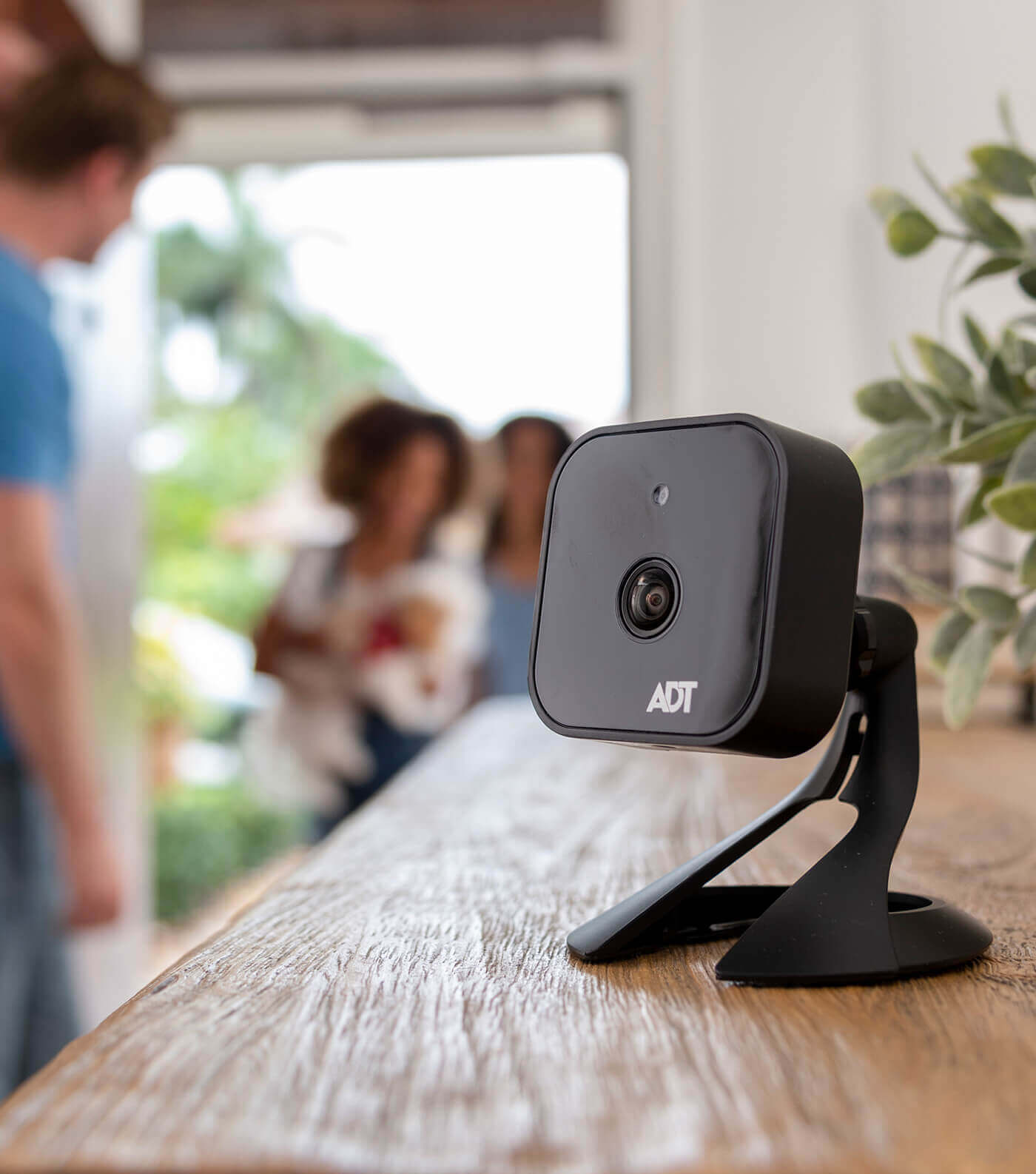 Security Cameras from SafeStreets
Security cameras can help to protect your home in several ways. First, they can help to deter criminals from attempting to break into your home in the first place. Security cameras are a visual deterrent, and criminals are less likely to attempt a break-in if they know that the house is well protected.
Additionally, these cameras can help identify criminals if a break-in occurs. This can help the police apprehend the criminals and bring them to justice. Finally, they can help provide peace of mind, knowing that your home is well protected.
SafeStreets offers everything you need to help keep your home safe and secure. We have all the required home security products, including:
Indoor Security Cameras:

These cameras are designed to be placed inside your home and come in various styles and designs. They can be linked to your home security system so that you can view the footage from virtually anywhere in the world, right on your cell phone or tablet.

Outdoor Security Cameras:

When placed outside, these cameras can help to deter criminals from attempting to break into your home. Additionally, they can capture footage of any criminal activity that does occur so that you can provide it to the police.

Video Doorbells: You can't be home all the time, but with a video doorbell, you can see who is at your door from virtually anywhere in the world. These devices are linked to your home security system through the ADT Control app, allowing you to see and speak to the person at your door from your smart device, even if you're not home.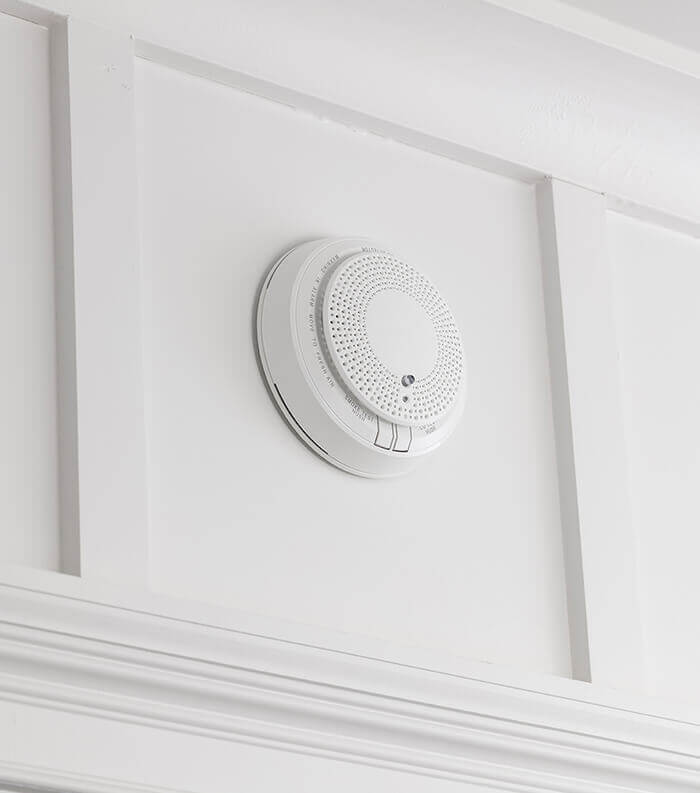 What Fire & Life Safety Products Does SafeStreets Offer?
SafeStreets helps ensure that you and your family are safe from fire and other dangers in the home. All SafeStreets' fire and life safety equipment come with 24/7 ADT monitoring. This allows you to rest easy knowing that authorities will be alerted on your behalf, even if you are unaware of the emergency that is taking place.
With our customer's safety top of mind, these are the products we offer: 
Smoke Detectors
During a fire, smoke can quickly fill up a room, making breathing difficult. Smoke detectors can help to alert you to a fire so that you can evacuate the premises immediately. Proper placement and installation are essential to get the most out of your smoke detectors; let the experienced team at SafeStreets help you through this vital process.
Carbon Monoxide Detectors
Carbon monoxide is a colorless, odorless gas that can be deadly. Carbon monoxide detectors can help to alert you to the presence of this gas, even if you cannot smell it yourself, so that you can get to safety immediately.
Flood Sensors
Our flood sensors are placed in your home in areas where floods typically occur, such as your washing machine or under your sink. The sensors alert you to the presence of water in your home. Early detection of water or moisture inside of your home could end up saving you thousands in water damage.
Home Automation Products in Brownsburg, IN
Home automation products can help make your home more energy efficient, saving you money on your energy bills. Additionally, they can help make your home more secure, as you can remotely lock and unlock doors and control the lights and thermostat from your mobile device.
For example:
Smart Plugs:

With a smart plug, you can control any device plugged into it. For instance, you could set a lamp to turn on at a particular time or turn on your coffee maker from your bed.

Smart Lights

: Smart lights can be controlled remotely and can also be set to turn on and off at certain times. This makes them a great addition to your home if you are looking to cut down on your energy bills by giving you complete control over what lights are on and when. Additionally, some smart lights can change colors so that you can create a unique ambiance in your home.

Smart Thermostats: You can use a smart thermostat to control the temperature in your home, and you can also set it to turn on and off at certain times. Smart thermostats can also learn your temperature preferences over time so that they can adjust the temperature automatically.
Home Security Systems Backed by ADT Monitoring
Most products from SafeStreets can be monitored by a team of ADT professionals 24 hours a day. This means that if an emergency does occur, help will be on the way immediately. Additionally, you can rest assured knowing that a trained professional is always watching over your home.
Home security is essential, and it's something that you should take seriously. With the right products and services, you can help keep your home and family safe from harm. Contact us today if you are interested in any of our products or services.
Get A Free Quote Today